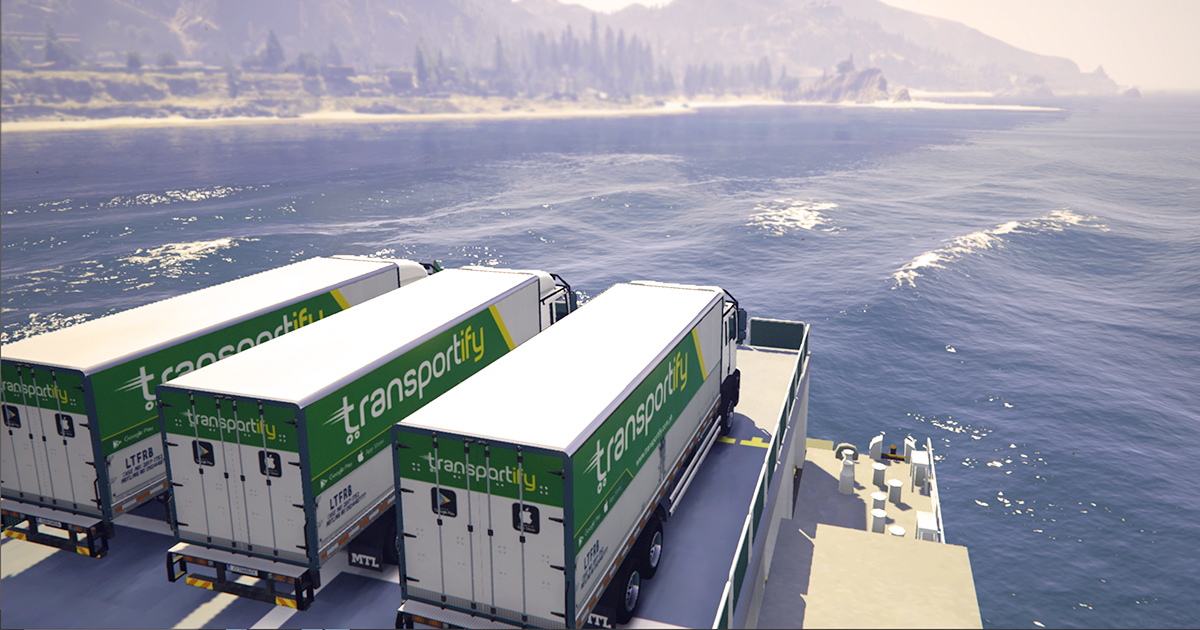 For any company or business organization, growth and expansion are always important strategies for both short-term and long-term success. And in order to reach this goal, companies can either improve their workflow process, streamline administrative processes and even hire experts. However, one sure way of growing the business would be to reach new cities and provinces. And in order to achieve that goal, roll on roll off freight logistics companies are needed to move goods across bodies of water. We will explore the importance of these logistics providers offering roll on roll off freight services in this article.
Why Use Roll On Roll Off Freight Logistics Companies?
Having the capability to move goods across various places is important for any company. It must be able to satisfy its business cargo trucking requirements and satisfy customer needs. In a country such as the Philippines which is composed of more than 7,000 islands, it is likely that business expansion would require opening up a showroom or delivering to customers in the different island groups namely Luzon, Visayas, and Mindanao. In this case, roll on roll off freight logistics companies is needed. Here are the leading routes available for Transportify's interisland trucking service:
| MIMAROPA | VISAYAS | MINDANAO |
| --- | --- | --- |
| Pickup Point: Anywhere in Luzon | | |
| To The Following Destinations: | | |
| MIMAROPA | VISAYAS | MINDANAO |
| Mindoro (Oriental and Occidental) | Cebu | Davao |
| | Panay incl. Iloilo, Roxas and Caticlan | Cagayan De Oro (CDO) |
| | Negros incl. Bacolod and Dumaguete | General Santos City |
| | Samar | Surigao |
| | Leyte incl. Tacloban | Butuan |
SEE ALSO
In recent years, the economies of Visayas and Mindanao have been on the rise. This is seen in particular capital cities such as Iloilo and Cebu where there is strong economic growth and an increase in consumer spending. A report from PricewaterhouseCoopers (PwC) the Philippines states that the population of the Visayas and Mindanao (VisMin) region is about 44 million people. Furthermore, the VisMin region contributes nearly 28% of the country's GDP and has about 58 economic zones. This goes to show that Visayas and Mindanao present great opportunities to grow your business.
Thus, a company based in Luzon would want to enter this market to expand its customer base and grow the business. But in order to do that, an interisland cargo shipping and logistics company is needed to move goods from anywhere in Luzon to key locations in the Visayas and Mindanao area. By partnering up with a freight logistics company that has roll on roll off capability, a company can move goods efficiently all over the country.
The section below explores the various reasons why a business should use freight logistics companies that can accommodate roll on roll off shipping needs.
Maximum convenience in the delivery operations
Being able to move goods and items across vast distances is not an easy task. Even more so if the business opts to fulfill its own delivery requirements instead of outsourcing them to third-party logistics providers. For example, if a business plans to do its own delivery process, not only will it be inconvenient and tedious, but it would be expensive as well. First of all, it would need to procure numerous delivery trucks to support the logistics needs of the business. Then, it needs to provide proper training and education to its staff members and drivers who will take part in this operation. After that, they would need to plan out delivery routes which take a lot of time and effort. And finally, there is the likelihood of dealing with vehicle breakdowns.
These problems can be avoided if a company chooses to use roll on roll off freight logistics companies to fulfill its interisland logistics needs. All the business has to do is book a delivery truck and the freight logistics company will take care of the rest. This is very convenient for a business, especially if it is engaged in the retail or e-commerce sector. These businesses might encounter purchase orders from different cities in the Visayas and Mindanao and might not have the means to fulfill these delivery requests on their own. Thus, by using a domestic freight company for interisland logistics, these businesses can fulfill delivery requirements to the different island groups of the Philippines in a way that is convenient and at an affordable price.
Transportify, a trucking company capable of fulfilling delivery requirements from anywhere in Luzon with its interisland roll on roll off service. Through this, businesses will now be able to move across Luzon, Visayas, and Mindanao easily.
Move goods and cargo securely
Companies want to make sure that the goods that they move remain safe and intact throughout the duration of the journey. This is because those goods are expensive and that customers are likely not to purchase the product if it is not in good condition. That is why being able to move goods safely and securely is an important requirement for any logistics company.
This means that the drivers and staff involved in the logistics process are highly trained and capable of resolving any problems fast and effectively. This is even more important when it comes to complex operations such as interisland roro (roll on roll off) shipping where many factors come into play.
Transportify has a wide fleet of professional drivers that can expertly fulfill your delivery needs from point A to point B. They are highly experienced and make it a point that the delivery booking is fulfilled. Supporting the driver operations are Transportify's 24/7 customer service personnel. Any questions or concerns related to your delivery booking can be resolved quickly by our CS agents.
Lastly, moving goods in a secure fashion means making it a point that the freight logistics company has insurance. And with Transportify, you are in good hands. This logistics company can cover losses and damages directly related to the delivery booking. This gives the business owner peace of mind knowing that the goods are protected.
Flexibility in the logistics process
An advantage of using on-demand freight logistics with roro shipping capabilities is that you can book any time and whenever you need it. There are no monthly service charges and other overhead expenses. All a customer has to do is just pay for each delivery. Thus, this gives a business a lot of flexibility. First of all, the business can use a third-party logistics service to augment its current in-house fleet. This is especially useful in moments where customer demand is very high and it is difficult to fulfill all the delivery requirements. By using Transportify, all you need to do is download the app, specify the pick-up and drop-off points, and a delivery truck will be well on its way.
In the case of interisland deliveries, there are many instances wherein a company can take advantage of the flexibility that Transportify brings. Because roro shipping involves passing through multiple cities and towns before reaching the final destination, a company can use this opportunity to drop off other stocks or goods to its distribution centers along the way. In doing so, the company would maximize its interisland delivery booking.
Lastly, Transportify has a corporate account program for those businesses that are in regular need of delivery operations. You may email business@transportify.com.ph to know more about the benefits of this program.
To start using the Transportify application, you may scan the QR code or click the button below.
| | | |
| --- | --- | --- |
| | or | |
Frequently Asked Questions:
What are some common Roll on roll off routes from Manila?
✔️ The Philippines, a country of more than 7,000 islands, rely heavily on a roll on roll off shipping to move goods and cargo all over the country. Metro Manila, being the capital, is busy with roro shipping operations to the rest of the country. Some common roro routes include Manila to Cebu, Manila to Iloilo, Manila to Davao, and Manila to Mindoro.
What is the roll on roll off freight hauling process?
✔️ The roll on roll off freight hauling process involves loading a delivery truck with goods. After that, the truck drives into the roro vessel, which is why we have the term "roll on." After the trip at sea, the ship arrives at its port of destination, and the truck "rolls off" the vessel and drives to its final drop-off point.
Why are freight logistics companies important in our country?
✔️ Freight logistics companies are important in our country because they enable trade and other commercial activities by moving goods and cargo services across the different island groups of the Philippines. Thus, it can be said that these logistics companies keep our economy alive and growing.