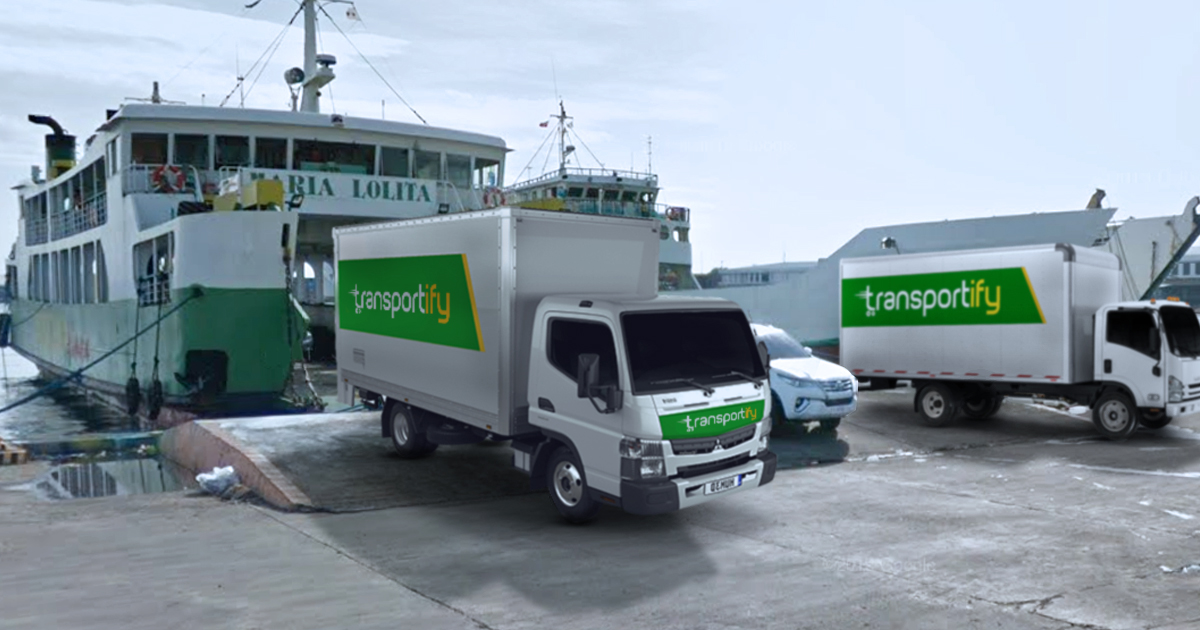 Transportation and logistics services are a crucial part of a country's development. The economy relies heavily on efficient transportation to facilitate the smooth movement of goods to various parts of the country. A structural component of transportation and logistics includes freight shipping which serves as the backbone of trade and other commercial activities.
One of the most important developments in modern transportation from a cargo and freight company is interisland shipping. It enables companies to quickly move goods across bodies of water anywhere in a country. The archipelagic nature of the Philippines makes interisland shipping a key player in enabling trade across different cities.
Please read this article to learn more about interisland shipping and how a cargo and freight company in the Philippines has managed to improve since its establishment.
What is Interisland Shipping?
Interisland shipping is defined as the movement of goods from one island to another with the use of ships that can load products as opposed to lifting them using cranes. It allows trucks and cars to roll on and roll off the vessel. Hence, there is no need for the products to be unloaded from the vehicle while at sea.
Interisland transportation is most common in archipelagic countries like the Bahamas, Indonesia, Papua New Guinea, and the Philippines. Ports situated in different locations allow the transfer of goods to be completed efficiently.
For your reference, here is the vehicle pricing to leading destinations that can be availed for interisland shipping services with Transportify:

How Did Interisland Shipping Change the Game in Philippine Logistics?
The Philippines is composed of more than 7,000 islands which make delivering goods to various places quite difficult. Domestic maritime costs are relatively high, making it more challenging to penetrate different markets in Visayas and Mindanao. In the past, moving container vans from Manila to Davao cost twice compared as shipping goods from Hongkong, China, or Bangkok in Thailand.
To lessen this backdrop, the Philippine government introduced the usage of the Roll-on Roll-off (RORO) Cargo System. This project aims to reduce maritime transportation costs and integrate land highways with sea routes connecting to islands through RORO ships.
Interisland shipping has been integrated since then. Cargo and freight companies can already directly board their trucks and cargoes with a smoother flow of process in maritime trade.
Roll-on roll-off systems are effective to trade cost reduction since economies of scale are essential to a Pilipinas cargo and freight company. RORO (Roll-on Roll-off) shipping is better suited to small-scale islands like Bohol, Bacolod, and Iloilo that can offer more frequent trips with faster turnaround times.
Today, interisland shipping using the Roll-on Roll-off Terminal System has consistently helped increase trade in different islands in Visayas and Mindanao. Companies can save on inventory costs by having more frequent deliveries using RORO (Roll-on Roll-off) connected ports. There is also a significant increase in agricultural trading which provides potential benefits for rural development and income generation for people living in rural areas. Interisland roll-on roll-off shipping is indeed a game-changing idea to increase economic performance.
SEE ALSO
What Are the Benefits of Using Transportify for Interisland Shipping?
An excellent and affordable cargo shipping and freight company for interisland shipment is Transportify. Hiring this cargo and freight company means availing valuable benefits for your business such as wide-area coverage, arrangement of loading and unloading schedules for maritime vessels, goods insurance, and ability to cater to different industries. Find out more about these benefits here:
1Wide Area Coverage
A cargo and freight company should be able to handle deliveries to major cities in the Philippines. The Transportify interisland shipping service can transport goods to major cities in the Visayas such as Cebu, Iloilo, Bacolod, and Bohol. It is also available for goods transportation in key locations in Mindanao, including Davao, Zamboanga, Cagayan de Oro, and General Santos.
Business clients and individual customers may now arrange Full Truckload (FTL) shipping in these areas with minimal cost for transportation. There is now a more manageable way to transfer goods to different provinces in the Philippines.
2Maritime Transportation Arrangements
When your business books an interisland shipping service with Transportify, there is no need to worry about scheduling RORO ships in different port locations. Transportify partnered with major shipping companies to efficiently handle maritime transportation arrangements and shipment schedules. A cargo and freight company like Transportify will ensure that all deliveries are made more accessible and affordable for its clients.
3Goods Insurance
It is important to note that Transportify also provides goods insurance to its clients for every delivery. Your business does not need to worry about damages during the span of the delivery. Transportify partnered with OONA Insurance Philippines to offer goods insurance of up to P3 million for every delivery. It is to ensure our clients of the safety and security of their products with Transportify vehicles.
4Ability to cater to almost everything
Transportify cargo and freight company have the ability to cater to any delivery request from their customers. The interisland shipping service is available for bulk transportation of dry goods, clothing, cosmetics delivery, appliances, plastic wares, steel, raw materials, raw and perishable goods. Fast Moving Consumer Goods (FMCG) companies may also avail of this service as their primary option for modern supply chain handling.
5Real-time GPS Technology
Customers can now track and trace the status of their delivery bookings with the state-of-the-art GPS technology provided by Transportify. Accurate ETAs are also offered to give complete visibility to customers for a more manageable logistics process that can help improve customer satisfaction and retention.
Transportify Corporate Accounts for Business
Interested businesses may choose to join the Transportify Business Program. It offers a wide variety of benefits for companies that will help in cost reduction and efficient logistics management. Here is the list of Business Program benefits:
Goods Insurance by OONA Insurance Philippines
Process Mapping
Custom SOP
Custom Service and Equipment
Dedicated Fleet
Dedicated Account Manager
If you are interested in joining the said program, you may email business@transportify.com.ph, visit our website, access the BP application form, or reach out to our 24/7 customer service.
To start using the Transportify application, you may scan the QR Code or click the button below:
| | | |
| --- | --- | --- |
| | or | |
Frequently Asked Questions:
Who is the leading cargo and freight company for interisland freight?
🚚 Traditional providers are still available to satisfy the needs of the business. For modern interisland freight transportation, Transportify may be the right provider you are looking for. No other cargo and freight company aside from Transportify can provide island transfers using modern app based technology. Transportify deliveries are up to 40% cheaper than other traditional logistics, which will ultimately give more savings on your business' logistics cost.
Where can I avail interisland shipping services?
🚚 There are a lot of ways to look for a trucking service for interisland shipping. Traditional interisland freight shipping providers can be availed in Carousell and other online listings. If your company or business is looking for a modern provider on this type of service, you may try scheduling goods transportation with Transportify. They are revolutionizing the logistics industry by making interisland transfers available using a mobile application. Customers will download the application and start looking for big trucks to major cities in Visayas and Mindanao.