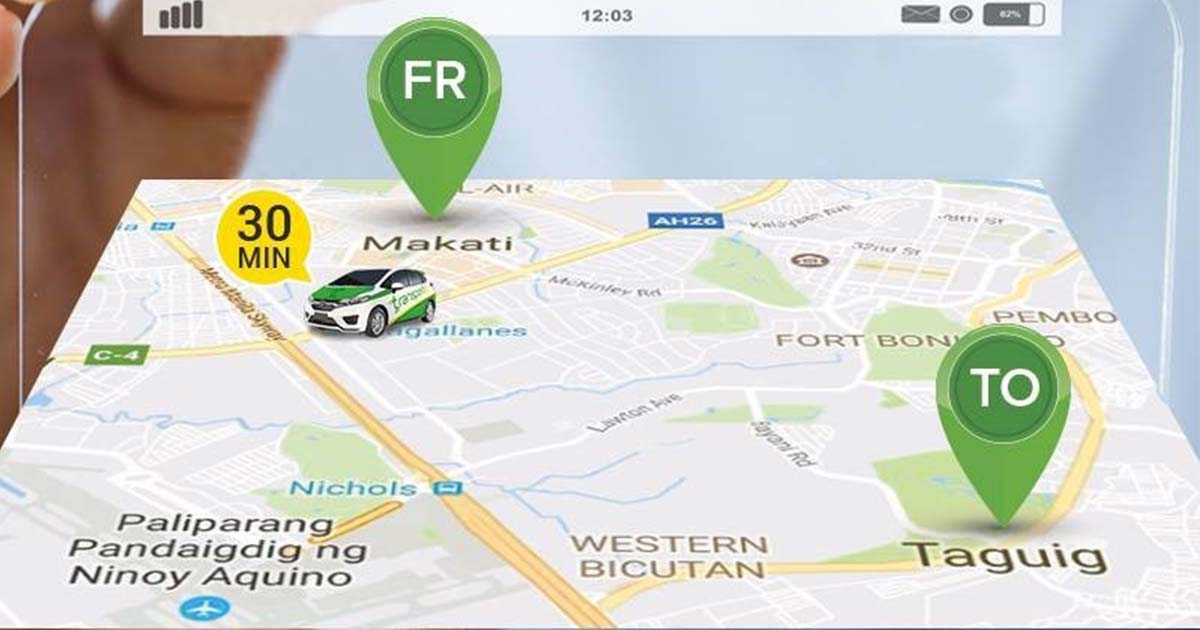 Have you ever worried about how your package is doing after you sent it on its way with a delivery express provider? Most businesses probably do with a typical logistics and delivery firm that only informs its clients about their package once it has reached its destination, in the form of SMS text messages or email. That said, these clients have no way of knowing the real-time location of their parcels.
Welcome to the Revolution
Some logistics firms consider this SMS package arrival announcement as a tracking method. However, Merriam-Webster's Dictionary defines "track" as "an awareness of fact, progression, [or] condition," which means that keeping track of packages not only refers to knowing if it has arrived at its destination but also knowing exactly where the package currently is and where it's going.
This is where Transportify's live tracking delivery service works best and makes a difference. When they say track and trace delivery, you can keep tabs on the route of Transportify's delivery express vehicle where your precious cargo is located. Transportify continues to utilize technology evolution for its customers' advantage and convenience by using Global Positioning System (primarily known as GPS), Google Maps, and the Internet so that clients can monitor their parcels in real-time. What's more, this could be quickly done with both the delivery mobile app and website app. What's great is your goods are set to arrive under 2 hours or less!
Vehicle Type
Dimensions/
Weight Limits
Base Price


(Metro Manila)

Base Price


(Outside Metro Manila)

Base Price


(Visayas/Mindanao)

Wing Van 

32 to 40 x 7.8 x 7.8 ft




12000kg to 28000kg

7500 PHP

6500 PHP

6500 PHP

6w Fwd Truck

18 x 6 x 7 ft




7000kg

4850 PHP

4850 PHP

4850 PHP

Closed Van

10 to 14 x 6 x 6 ft




2000kg to 4000kg

1800 PHP

1450 PHP

1450 PHP

Open Truck

10 to 21 x 6 ft x open




2000kg and 7000kg

2300 PHP

1950 PHP

N/A

L300/Van

8 x 4.5 x 4.5 ft




1000kg

430 PHP

330 PHP

310 PHP

Small Pickup

5 x 5 ft x open




1000kg

310 PHP

250 PHP

220 PHP

Light Van

5.5 x 3.8 x 3.8 ft




600kg

250 PHP

192 PHP

225 PHP

MPV/SUV

5 x 3.2 x 2.8 ft




200kg

160 PHP

130 PHP

140 PHP

Sedan

3.5 x 2 x 2.5 ft




200kg

140 PHP

110 PHP

120 PHP
As easy as ABC
Remember how a package sender is required to keep a copy of his delivery express tracking number? Remember how, if the sender wants to know the whereabouts of his package, he has to call the logistics firm and provide his tracking number first? Remember how the sender has to wait on hold for minutes as the customer service representative on the other line searches their database to get information regarding the package's progress?
As one of Transportify's best features, the advantage of fast track courier wipes away all those hassles for the customers. Track your package as soon as it gets on the road without needing to write down a tracking number. Additionally, the tracking feature also allows the sender to see the package's estimated time of arrival. All you have to do is make sure that you have the Transportify delivery app and an Internet connection. The only time you will need to call the customer service hotline is when you need more assistance. What's more, you can even call the driver himself during the delivery if you have any concerns! Don't worry as well as they're sure to arrive under 2 hours or less!
All for one, one for all
The Transportify tracking feature is not only best for personal package delivery as it's also an excellent way for small to medium-sized enterprises to monitor their business wherever they are. Aside from allowing the sender to know the package's location in real-time, the Transportify mobile delivery app has an added feature of digital signature, where the sender can see the receiver's signature, confirming the package's arrival. It also helps companies to improve and build branding by ensuring their clients the fulfillment of delivery promises.
When it comes to logistics services, Transportify is always after its customers' convenience. Aside from making sure deliveries arrive in under 2 hours or less, we're also allowing senders to keep tabs on their delivery in real-time and revolutionizing delivery tracking. These are just some of the many examples that show how much Transportify wants the best for its users.
What are the Benefits of Our Track and Trace Delivery Express?
To better understand how this benefits the users, let us look at the role of the track and trace delivery express service in the relatively budding online market from the perspective of its stakeholders: the business and the consumer.
How Does the Business Win?
Let us look in-depth at how businesses win with the track and trace delivery express because many long-term implications can help you grow your business in ways you don't expect. Transportify's express option does not only mean following through on promises despite the poor reputation of the Philippines with on-time delivery. It means you can create different tiered services or exclusive deals for same-day express deliveries, much like Amazon Prime.
The presence of more options does mean more work and effort on the part of the business, but it is worth it when the research shows the new demographic you are tapping with its presence. People always appreciate having their needs met, and to be a business with express delivery means you are considering those in a rush or on the go.
If you have an in-house delivery system, understand that it might not be sustainable as you grow. With a rapid increase of repeat customers and new orders, your initial fleet may be unable to navigate the Philippines' notorious traffic problem on top of reporting their locations to give real-time information. Outsourcing your delivery needs or using Transportify's express service when needed can help you stay on of the growing pains of your business.
How Does the Consumer Win?
Now that we have covered the business end, let us see how the customer can win. Unlike other countries, the Philippines has not fully transitioned to online shopping as the U.S. or Japan did. On the other hand, there is a proactive solution to fully utilizing the internet for growing business ventures. The shift online means that customer has access all the time through their smart devices.
The first type of access is the general availability of a product. Businesses that are yet to have storefronts can still do business in the area when they are online. Delivery services like Transportify come in and take away the limitations of distributing a product.
The second type of access is to the store and to accomplish transactions. Not all stores, especially SMEs, can afford to be in ideal locations. If a customer wants to support local or purchase specialty products—they don't get to fulfill that desire if it is too difficult to find. The sheer convenience of being able to visit a website and find detailed information takes away the hassle and pain on the customer's part.
Since there is still a general distrust of online stores, with the lack of information, and messy delivery process, all the benefit of access does not come through. Live tracking delivery systems can help ease the distrust of online businesses. The readily available information and the other unique features of Transportify's system allow the customer to feel secure that their package is coming to them when they need it. The 24-hour customer support also means any issues with the package are addressed immediately and with the minimal waiting time.
When you understand the revolutionary power of the Track and Trace Delivery Express, you can use it to your full advantage! Think about your position, identify your needs, and consider the possibilities. Proper utilization of growing technologies increases the effectiveness of businesses and better service for consumers. Let's eliminate the stigma behind delivery in the Philippines and move towards a more efficient way to shop online and deliver and receive personal and business packages.
| | | |
| --- | --- | --- |
| | or | |
Frequently Asked Questions:
How does real-time track and trace delivery work?
🚚Before the way for customers to know where they're delivered package is by inputting a reference code on the shipping companies website and they'll just provide a brief summary status of your package. Now, with the advancement of delivery apps, you can monitor live where your items are and what's the estimated time of arrival. Deliveries are using GPS enabled devices to track the status of the vehicle.
What delivery apps have Track and trace features?
🚚Grab Express, a motorcycle courier app, is one of the apps that allow customers to track where their items are. Transportify is another delivery app that has the track and trace feature so that customers can monitor the current locations of the truck they booked to move their cargo or package.