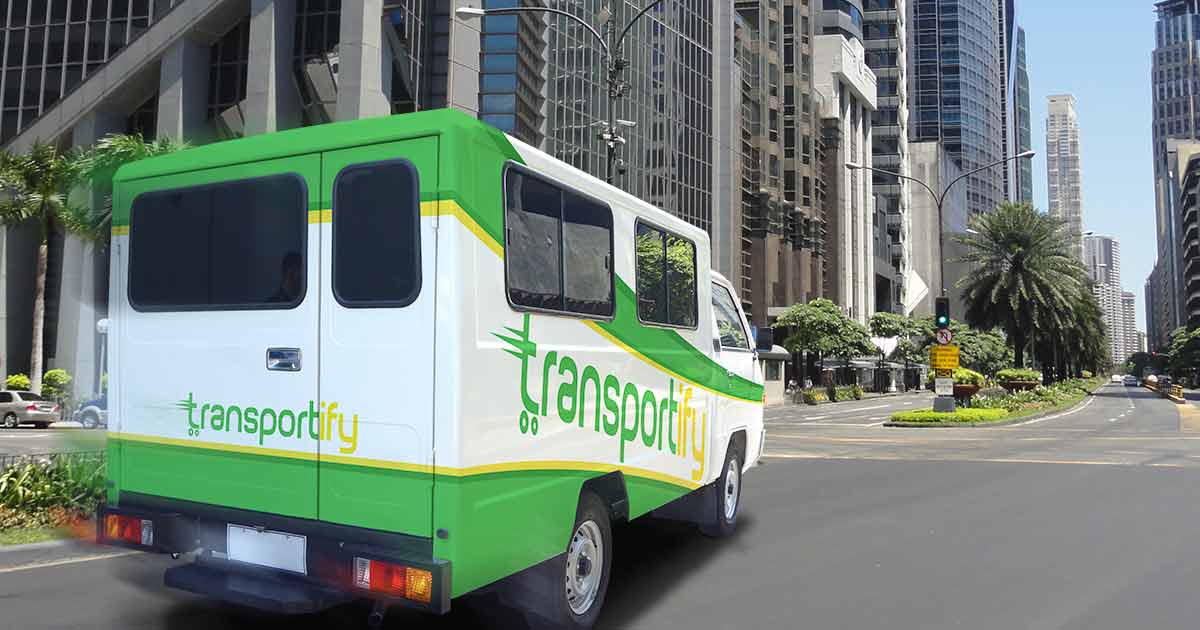 With the rise in the quality of life for many families and businesses in the Philippines, the need for efficient but easy-on-the-pocket services offering online delivery, same day package delivery, fast track courier, and relocation services in the Philippines is expanding as well. More and more small businesses need delivery services to transport their products to their customers. Transportify offers the best delivery service at the most affordable prices. Click the buttons below to get a price check.
Driven by the increasing remittances from overseas Filipino workers and spending by BPO professionals, Transportify's fast track courier and package delivery service has benefited from the boom in the online shopping industry.
Virtual retail shops have mushroomed offering a leisurely (no traffic and individually exclusive) alternative to shopping in malls and bazaars, spurring the demand for efficient and real-time delivery of purchased goods.
The sustained growth in the property sector has also hiked demand for relocation services in Mega Manila and neighboring provinces.
With higher incomes, the Filipinos can explore more options for various needs, whether it is for relocation services in the Philippines, or shopping for essential and personal goods. The demand for trusted, reliable, and yet affordable delivery services has never been as evident as today.
Transportify, the local arm of the international logistics transportation app Deliveree, provides a wide variety of services from same-day package delivery logistics, city-to-city delivery, and relocation services.
Transportify is a mobile and same-day delivery courier app that acts as your personal logistics provider. You need to install the app on your smartphone or use the web app. To book a driver and a vehicle for your pick up and delivery courier needs, you need to input the pick-up and destination locations.
For relocation services, you can choose from Sedans, MPV/SUVs, L300s, or Closed vans. Convenient relocation finally arrived in the Philippines.
If you have a business with tight objectives for fast track courier to your multiple clients, you can book our smaller delivery vehicles. Quick deliveries arrive within 60 minutes after the confirmation from the driver. For bulk cargo transportation, you can avail of our closed vans, which you can schedule three hours before the pick-up time or up to two weeks in advance. Scroll down to learn more about our Business Program.
Business Program
Services
Program Features
Live Support

Open 24/7

Prepay

Available

Postpay with Monthly Invoicing

Available

Destinations

A total of 16 destinations can be added in every booking

COD/POD
COD + POD
2.50% of invoice
Min of 80 PHP
(Flat Fee/Booking)
POD Only
80 PHP for ≤ 3 destinations
160 PHP for ≤ 10 destinations
200 PHP for ≤ 15 destinations
Insurance and Warranty

Up to 3 million PHP coverage from OONA Insurance

Nationwide Service Area

Available




Interisland and Same Day Trucking in Luzon, Visayas, and Mindanao

Business Web Dashboard

Team Account Management Customized Reports
Before confirming your booking, you will also get notified of the price of delivery. To ensure the safety and security of your items for delivery, you can also track the driver's real-time and get an ETA. Transportify also offers other services to make your move or delivery easier, like assistants from the driver or extra helpers.
Also, check out our latest offering for delivery services outside Metro Manila, the fixed price route service, which provides a fixed price for point to point deliveries. Learn more about Transportify's services by browsing our site or downloading the mobile app through Google Play or Apple App Stores.
Transportify as Your Partner in Fast Track Delivery Package for Your Business
From the past years, the shift to the online shopping industry has placed an increasing demand for fast track cheap courier services in the Philippines. With hundreds or even thousands of retailers who chose to open their stores on different e-commerce websites, customers are getting overwhelmed for their options. Not only about the product they want to buy, but also when they are going to buy that product. Many e-commerce websites are now offering same-day delivery service. Meaning, the products are now needed to be delivered quickly.
With that said, the demand for fast and secure package delivery in the courier industry, customers may now see themselves having a comparison between different courier companies and relocation services, Philippines, to avoid potential pitfalls.
It includes missing orders, dishonest staff, late deliveries, consistently delivering broken and damaged packages. And because of this reason, it is crucial as a business owner to choose the best fast track courier and delivery services here in the Philippines, which is a reliable and trustworthy company that will suit your needs.
Well, courier companies are not only for shipping and deliveries goods from online shops, but most of them also offer relocation services Philippines, which is applicable if you will be transferring to a new location.
Nevertheless, researching and doing your assignments for finding the courier companies online is one of the essential keys to sort out the best from worst. So, to help you decide on how to choose your courier partner for your online business, take a look for these top characteristics, a courier company should have.
Top Must-Have Qualities of a Good Fast Track Courier Service Provider
Here are the qualities of an excellent fast track courier company that you should choose:
1Excellent Customer Service
Customer service is one of the good things that a courier company can give to its customers. Remember, when you own a business, whether it's a small or bigger one, your partner courier company is the extension of your business service. Anything that they do during the transport and shipping process will also reflect on the reputation of your business.
As a customer, you are searching for a company that offers a consistent and excellent quality service compared to other companies that will leave you hanging in every transaction.
Moreover, a good courier company should make sure that both the sender and the receiver will have all the information needed during the transport and shipping process. It is required to start an inquiry or clarification for any further concerns about the package delivery.
These kinds of courier companies will do everything to meet the expectation of their customers and ensure that their delivery service runs smoothly. To explain it briefly, an excellent courier company and relocation services Philippines will genuinely care about their customer's package to be transported safe and secure.
2Length of Delivery
How can you tell that a particular courier company is competitive among its competitors?
The answer is simple, the speed or length of delivery. Would a customer want their parcel to be delivered late than the estimated time of arrival? Of course, no one would like that kind of service.
A package that arrives on-time or earlier than the EDA, both of your business and the fast track courier company, will have a good reputation among its customers. The speed of delivery may vary depending on the size of the fleet, delivery channels, and the skills of its employees when it comes to driving and finding an alternative route.
3User-Friendly Tracking Feature
When talking about fast track delivery service, many customers prefer to have a different kind of convenience when it comes to parcel tracking. In today's modern era, no one will make an effort to visit any courier's nearest branch to enquire about their parcel's status.
That kind of approach should be also adapt to the technological changes that are now happening in the world today. So, to give your customers an excellent shipping experience, a courier should have an easy-to-use mobile application where they can easily book and track their parcels.
This kind of feature is a must-have in every fast track pick up and deliver courier company here in the Philippines. Not only it can give convenience for the customers, but it can also offer security and assurance that the parcel is in good hands that it will be delivered safe and sound to the receiver.
This kind of service has become possible due to the usage of advanced technology. Such as attaching barcodes to the package that needs scanning in every checkpoint. This technology will send a notification via email or SMS to the customers about the current updates of their parcel. Thus, giving the customer an added peace of mind in every package delivery process.
Frequently Asked Questions:
Which companies offer door to door package delivery?
🚚For small packages that don't need to arrive immediately, you can contact Xend to pick-up and deliver it within 3 days but if you want same day package delivery you can book Grab Express. For larger and multiple items, Transportify can deliver them on the same day with our 4 wheeled vehicles.
How much does it cost to have my package delivered?
🚚Companies like Xend charge around ₱60 – ₱200 for their parcel service. Motorcycle Courier like GrabExpress would charge you ₱150-₱300 to deliver on the same day within Metro Manila. If your packages are massive like balikbayan boxes, you can book Transportify's sedan which prices at ₱140+₱20/km.