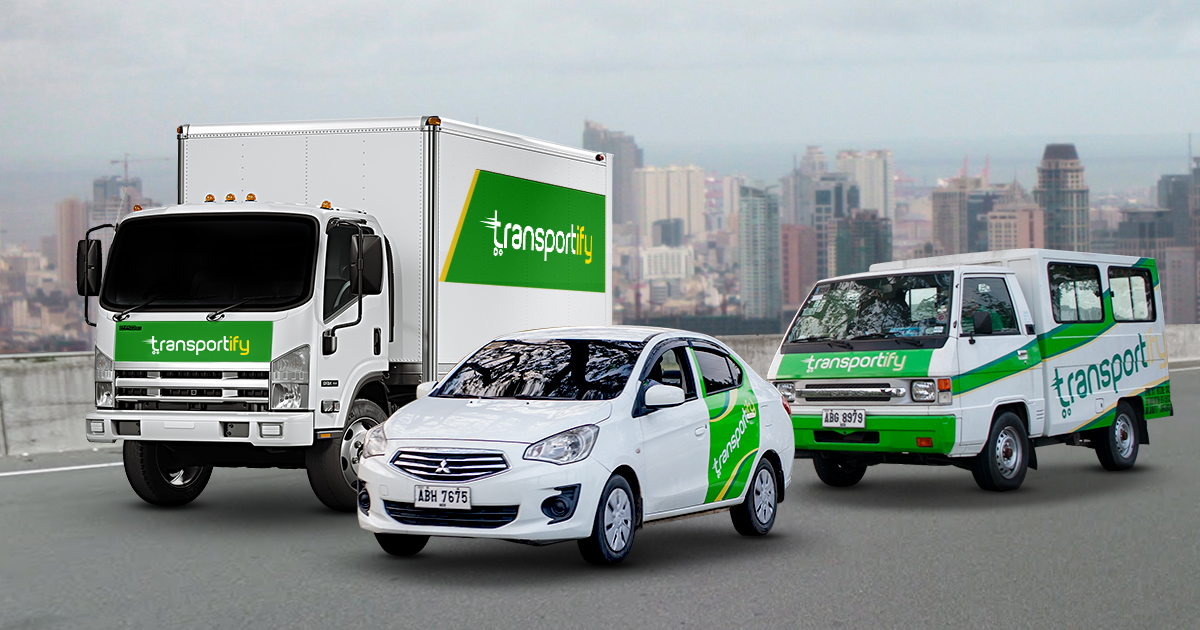 Get the best whatever the season is by using Transportify's cheap delivery services to deliver to provinces as far as Baler, or to have an air conditioner delivered to your home on the same day. As one of the leading courier companies in the Philippines, Transportify strives to make your summer and all year experience better!
What Transportify Can Do
Reach the Provinces
Whether you're moving houses or a business owner planning to expand outside Metro Manila, you will be glad to know that our service area coverage is expanding continuously to reach more clients. As your trusted pick up and deliver courier on the metro, Transportify even recently delivered multiple surfboards to Baler, Aurora Province.
Currently, we deliver to both Manila and Pampanga and to other key locations in Luzon. As part of our goal to revolutionize the logistics industry in the country and stand out from the rest of the courier companies in the Philippines, we are slowly making our way past the metro and towards the provinces. So if you need to make a customized provincial delivery, but you are not sure if it is within our expanding service area, contact our customer service representative.
Deliver Whatever Size
You know we deliver construction materials. You know we deliver furniture. You know we deliver food. You know we deliver online business products. But did you know that we also deliver items for your summer (and any season's) pleasure? That's right! Trasportify's on-demand courier delivery app accepts delivery requests for packages like equipment, furniture, appliances, manufactured goods, even house moving service, and many more!
Here is our fleet type and standard rate for  deliveries for your reference:
Vehicle Type
Dimensions/
Weight Limits
Base Price


(Metro Manila)

Base Price


(Outside Metro Manila)

Base Price


(Visayas/Mindanao)

Wing Van 

32 to 40 x 7.8 x 7.8 ft




12000kg to 28000kg

7500 PHP

6500 PHP

6500 PHP

6w Fwd Truck

18 x 6 x 7 ft




7000kg

4850 PHP

4850 PHP

4850 PHP
Closed Van

10 to 14 x 6 x 6 ft




2000kg to 4000kg

1800 PHP

1450 PHP

1450 PHP

Open Truck

10 to 21 x 6 ft x open




2000kg and 7000kg

2300 PHP

1950 PHP

N/A

Mini Dump Truck

10 x 6 ft x open




2000kg

1500 PHP

1200 PHP

N/A

L300/Van

8 x 4.5 x 4.5 ft




1000kg

430 PHP

330 PHP

310 PHP

Small Pickup

5 x 5 ft x open




1000kg

310 PHP

250 PHP

220 PHP

Light Van

5.5 x 3.8 x 3.8 ft




600kg

250 PHP

192 PHP

225 PHP

MPV/SUV

5 x 3.2 x 2.8 ft




200kg

160 PHP

130 PHP

140 PHP

Sedan

3.5 x 2 x 2.5 ft




200kg

140 PHP

110 PHP

120 PHP
How many pick up and deliver couriers can tend to your everyday needs like this? None- just us! Download the app now and start booking your first delivery.
Make summer cooler or rainy season warmer!
Well, not everyone will be island hopping and mountain hiking for summer. Some people prefer having a staycation or enjoying the season in the comfort of their own home, with avoiding the heat as the only concern. Thus, it becomes the time of year when people often buy air conditioners, electric and industrial fans, and air coolers from appliance centers. The same goes when the rainy season comes. It is harder to go out and buy household appliances when it's pouring outside. Good thing, there's Transportify that provides convenient pick up and deliver courier service whenever you need something.
Make your summer and rainy season even more relaxed by getting a pick up and deliver courier like Transportify to deliver anything you need straight to your door, rain or shine!
SEE ALSO:
Pick up and Deliver Courier That Can Handle Anything
As one of the leading courier companies in the Philippines, we can deliver any item you can think of—as long as it's allowed on our platform (read more about what you can and cannot deliver using our app)—that you, your friends, and your family might need to complete your house moving, business deliveries, goods distribution, events, and many more.
Courier companies in the Philippines don't always have extensive coverage. Most of their delivery services are packed and full for the busy season, which leaves their limited range on going around the metro to even beyond to reach provinces. With Transportify, hiring a pick up and delivery courier can be easier to do, especially if you're caught in an egress or ingress emergency.
You'll no longer have to wait for a few hours for an emergency pick up for your event or business function as Transportify has its drivers located all around the metro. Unlike standard courier companies in the Philippines that have a central warehouse location for their trucks, Transportify's drivers are always abundant and on the move to service the closest customer to their current position. With just a tap of our app, we'll be sure to reach you and to deliver your packages with ease.
Turn transactions easy for you and your customers
One of our most highly-regarded functions as a brand is our ability to give a live feed update of our services. Customers can chill out at the comfort of their homes, knowing that their packaged are inbound to their destinations through a Track and trace feature that monitors the delivery's progress. Do away with the unnecessary worries of not knowing where your current package is and be notified of your package's status while on the road.
No longer will people need to wait for their pick up and delivery courier to wait for the status of their product. Instead of going through a back-and-forth with your courier service, we've put the GPS tracking feature directly on our app. It can be accessed by both you as the deliverer and the receiver of your package. If our drivers fail to follow the suggested path, your package's alternate routes will remain trackable. With this, you can always monitor the location of the product even if unexpected situations in terms of road traffic occur while being en route to the package's destination.
As Transportify continues to grow in terms of driver pool and reach of service, no distance is too long, or no product is too heavy for our brand's dedicated service to pursue. Learn more about our growing destination lists as we continue to become the best pick up and deliver courier in the nation!
Join our Growing Team
Want an even bigger reason to sign-up for Transportify? Then why not try to be a part of our growing team of drivers? Transportify is the leading brand on pick up and deliver courier services that don't just work to serve on bringing packages to our customers, but also in giving opportunities to local van owners and drivers to be a part of the Transportify family. Besides being a registered partner for Third-party logistics and courier services for small businesses and larger companies, we offer the opportunity to eligible van owners to start their career or side hustle with us! With over 60,000 active drivers to date, we're continuing to expand our reach to make our service available into the far reaches of the country.
Being a member of our team is as easy as signing up for a business partnership with our company. We'll also offer training sessions to ensure that the service that you'll provide as a part of our pool of drivers will be similar or, if not better, to Transportify's tried and tested value of quality in being known as one of the best courier companies in the Philippines. Partnered up with over a million customer installs, not including our business partnerships' regular orders, there's sure to be a courier delivery call from every part of the country.
Though sometimes it is incredibly difficult for other pick up and deliver couriers to continue their service during the when the weather is not right, we at Transportify ensure that our services are readily available for any customer need. Our 24-hour dedicated customer service personnel is ready to attend to different types of business transactions, from personal package deliveries to business-related ingress and egresses, all while performing our best to serve you.
Are you ready to start booking? Start booking with Transportify by scanning the QR Code or clicking the buttons below:
| | | |
| --- | --- | --- |
| | or | |
Contact us anytime for questions or inquiries about our pick up and deliver courier services, and our customer service representative will gladly assist you.
Frequently Asked Questions:
Who is the best courier company in the Philippines?
✅ LBC is considered one of the best with its nationwide coverage of parcel courier service that arrives in 3-5 working days. Transportify, on the other hand, works best for same day courier service with flexibility to deliver even large & bulky items with its large vehicle options. Have your items picked-up and deliver without leaving your home. Book now!
How does a pick up and delivery courier company operates?
✅ Courier companies usually has a public web and mobile app, if not, then a phone number that customers can use to book their services. Once the customer fills-up the necessary details like the pick-up and drop-off they'll receive a confirmation that their request is confirmed after that the customer will just wait for a representative to pick up and deliver the cargo.