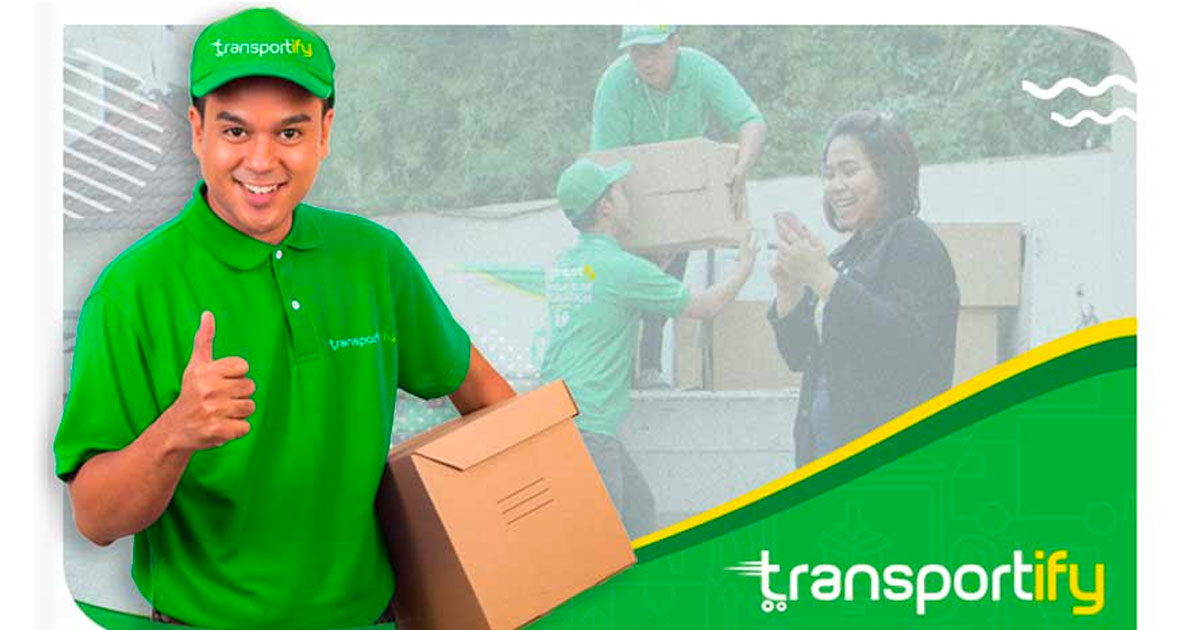 In this age, there are many options for choosing courier services. Choosing a local courier service to deliver your cargo and packages can be a bit tricky if you are not up to speed. If you are not in the "know," choosing the wrong courier service will cost you time and of course, money. This can have a direct effect on your business, and you personally.
It is better to be in that "know," than having to use courier services that you end up learning were wrong choices. Choosing the best courier service in the Philippines to ship your cargo or packages can ultimately give you peace of mind by saving you that time and money. If you do not have your in-house delivery team, look no further than Transportify (that's rated 4.8-star). We offer a local courier service that delivers your packages in more of a personable way with quickness and ease. You can check out below the available courier vehicles we have:
Column 1
Column 2
Column 3
Vehicle Type
Cargo Dimension
Capacity

Economy (Sedan/Hatchback)

L: 3.5 ft
W: 2 ft
H: 2.5 ft

200 kg

Economy Extra Space (SUV/MPV)

L: 5 ft
W: 3.2 ft
H: 2.8 ft

300 kg

L300/Van

L: 7 ft
W: 4 ft
H: 4 ft

1000 kg

Pickup Truck

L: 10 ft
W: 6 ft
H: Open

2000 kg

Pickup Truck Extra Space

L: 14 ft
W: 6 ft
H: Open

2000 kg

Closed Van (4W)

L: 10 ft
W: 6 ft
H: 6 ft

2000 kg

Closed Van Extra Space (6W)

L: 14 ft
W: 6 ft
H: 6 ft

2000 kg

Long Pickup Truck

L: 18 ft
W: 6 ft
H: Open
7000 kg

10-W Wing Van

L: 32 ft
W: 7.8 ft
H: 7.8 ft

15000 kg
Make Life Easier for Yourself and Your Customers (accessibility)
Saving cost and time while keeping your customers happy should always remain top priorities. However, have you ever found yourself pressed for time when you needed to have a package or a document delivered immediately? Using most logistics companies will force you to go to a local store where those services are provided, stand in long lines, which in turn takes away time from work and family life. However, with the best courier service, the Philippines, you do not have to go so far.
Transportify offers a local and personable delivery system allowing you to know who your driver is and where their current destination may be at any given time by tracking your package with the Transportify app. The app also includes quick driver matching, transparent pricing, customer support, as well as extra delivery services. It is truly a cost-effective and reliable local courier service that is fit for businesses and non-business alike.
Have Packages Delivered Anytime
This on-demand delivery option, from the best courier service, ships your packages and cargo safely, on time with no hassle, and with superior quality. You, as the customer using the Transportify app, can request a delivery option, which is then sent out to any of Transportify's registered drivers who then respond to the pickup location and deliver your cargo. These drivers run safe and efficiently while being equipped with the best GPS technology and are trained to the highest standards. The services offered are genuinely convenient and will keep you informed through the app.
So look no further than Transportify, the best courier service in the Philippines, to deliver your cargo and packages, whether it is business or personal.
Get Trustworthy Same Day Delivery Service
There is always the two-day or three-day delivery option with some logistics companies, so why not same-day delivery service? What if your cargo or packages are time-sensitive? Saving cost and time while keeping your customers happy will always remain a top priority.
Transportify is your local courier service that offers same-day delivery for those time-sensitive shipments. We expedite your shipments to their destination safely and on time. Transportify is a team that is skilled and professional and ready to help you meet your deadlines. Daily, Transportify is identifying customers' shipping needs and producing logistical solutions for those needs. Transportify is unwavering in its mission to provide the best same-day delivery service in the industry, and so far, is successful with an average rating of 4.8-star from customers.
Traits That Makes The Best Local Courier Service for Local Business
Being one of the best courier services in the Philippines means that they can handle personal and one-off business deliveries. However, there is more to it than its accessibility and being a convenient option. They have a dedicated business program that provides extra services and perks that make it even more relevant to small to medium-sized businesses that are looking to expand their services.
Must-have business program perks
Transportify's business program has two payment options that provide you more wiggle room for transactions. There is a monthly post-pay option and a pre-paid credits with no expiry date, you can select on the payment method that best suits your business. For businesses that are experiencing an unusual increase with orders, a post-pay option can help you assess your monthly average for future data. If you plan on being a bit more conservative and would want to have a cap, the pre-paid credits could be the way to go.
Besides the flexible payment options, goods that are delivered through this local courier service are insured. Besides having a secure delivery with their track and trace system, so you know where your products are at all times, you are also covered in case of unexpected developments and accidents.
The business program offers a customer standard operating procedure (SOP), equipment, and service. You have a personal account manager at Transportify that is dedicated to your logistics needs, and you can forward your vision for your customer's delivery experience.
As the best courier service, they also have the workforce to have a dedicated delivery fleet for your business. Instead of building your in house delivery option and dealing with the increase and decrease in business and personnel, Transportify has got you covered. They have the workforce and the resources to accommodate the shifts in your market.
They also have an added option for document return and cash on delivery for retail businesses that are looking to reach a wider demographic. To avail all these from the best courier service in the Philippines, refer to the table below to learn more about what you can do with the business program:
Details
Program Features

Live Support

Open 24/7

Prepay

Available

Postpay with Monthly Invoicing

Available

Destinations

Up to 16

COD/POD

COD + POD
1.50% of invoice
Min of ₱80
(Flat Fee/Booking)
POD Only
₱80 for ≤ 3 Drops
₱160 for ≥ 4 Drops

Warranty

Up to ₱3 million

Outside Service Area

Available

Business Web Dashboard

Team Account Management Customized Reports
Valuable/ Fragile items are in good hands.
As briefly mentioned earlier, this local courier service has a GPS track and trace system in place for all deliveries, in both regular and business programs. The GPS track and trace system does not only inform you about where your packages are in terms of specific check-points but also where they are in transit. There is also a two-way chat feature that allows you to talk to the driver and vice versa. Any immediate concerns with traffic, handling, and other issues can be addressed immediately. You don't need to go back and forth with business emails or phone calls when the problem has escalated to the point of no return.
Another feature that will benefit valuable/ fragile items is the vehicles themselves. This local courier service makes use of vans for deliveries; they have seats for things that should not roll around on the floor. They also have air conditioning units that help with temperature-sensitive items like frozen food, delicate pastries, and fresh flowers. Being the best courier service in the Philippines, Transportify has plenty of experience handling similar products with care and caution.
Transportify is the best courier service in the Philippines because of the steps it takes to address the needs of both the consumer and business markets; that's why we're rated an average of 4.8-star. Other local courier services may provide immediate deliveries, but they rarely take into account the customer experience, which is just as important as following through.
Transportify strives to be accessible, convenient, affordable, transparent, and detail-oriented because they believe it is the best courier service in the Philippines needs to offer more. The systems they have in place exhibit these traits, and they intend their growth to continue to reflect these traits. Not all local couriers are invested in your growth. Most companies prioritize their growth, but some go beyond to help others, and that's what makes the best courier service in the Philippines different from the rest. It is truly a business partnership that benefits both parties.
Frequently Asked Questions:
Who is the best courier service in the Philippines?
💹It would depend on what type of item and where you'll be shipping them. For same-day parcel couriers within Metro Manila, Grab Express is your go-to. LBC, on the other hand, has broader coverage but takes 3-5 days to arrive. For larger items to deliver, Transportify is the best courier with vehicles ranging from sedans to 10W wing vans to cover all sizes of items, and they cover drop-off anywhere in Luzon.
How much do local courier service cost In The Philippines?
💹LBC charge around ₱60 – ₱200 for their parcel delivery service in Manila. Motorcycle Courier, like GrabExpress, would cost you ₱150 – ₱300 to deliver on the same day within Metro Manila. If you need to send multiple large items, you can book Transportify's economy vehicles, which prices at ₱190 +₱20/km, and if you need larger vehicles, we also have vans and trucks.