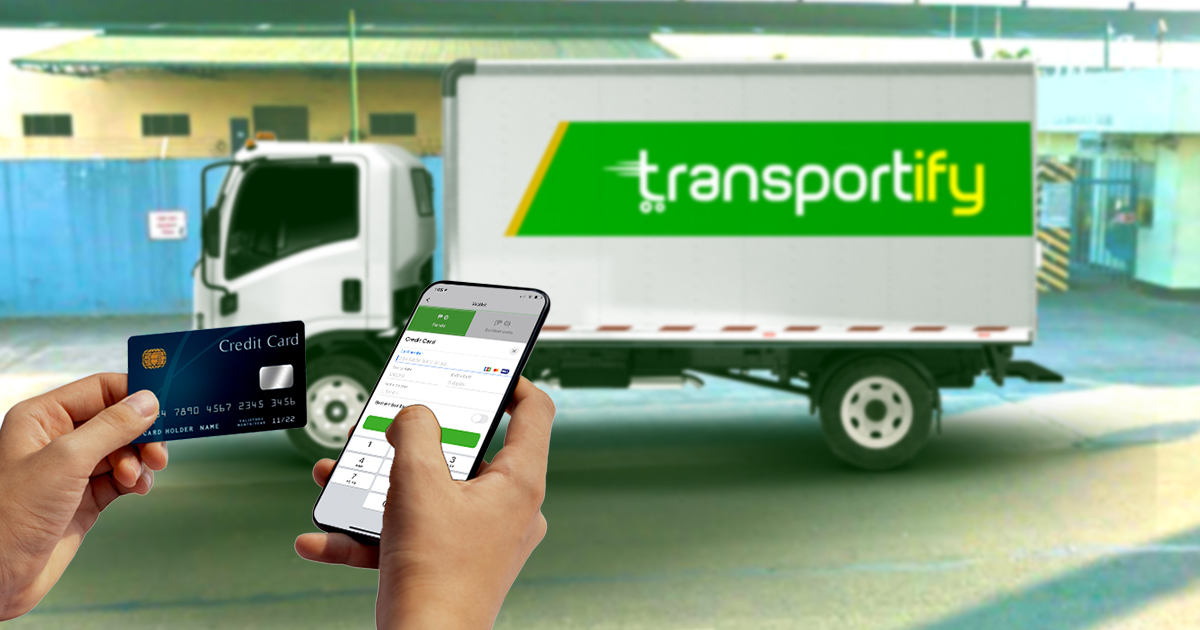 The trucking industry has changed dynamically over the past years. With the increasing capabilities of using technology in business operations, trucking and logistics have evolved now more than ever. Traditionally, payment solutions for trucking companies are usually done in cash or through bank deposits. Truckers are paid after certain deliveries in a given timeframe. This setup is done with an agreement between the trucking company and the customer.
Now, modern technology revolutionized the trucking industry. There are new payment systems that provide more benefits to trucking companies and their customers. Let's discuss how payment solutions have worked in the past and how a trucking app plays a significant role in improving the trucking industry.
Start your way in making business operations easier with new payment processing systems that will improve your logistics operations as early as now.
How Does the Evolution of Trucking Payment Systems Help You?
The increase in technological capabilities helped logistics trucking service companies improve. Logistics technology can now simplify many aspects of operations, which ultimately impact the continued success of every business. Payment methods in a trucking app provide many advantages to improve the process using digitalization. Transportify is one of the trucking apps that offer convenient payment transactions for their customers. Refer to the table below for available payment methods for on-demand trucking needs.
| Details | Online Transfer or Bank Deposit | Credit/Debit Card | Cash |
| --- | --- | --- | --- |
| Availability | Individual Customers and Corporate Accounts | Individual Customers only | Individual Customers and Corporate Accounts |
| Service Fee | FREE | 2% Administrative Fee | FREE |
| Minimum Top-up Amount | No minimum amount | ₱300 | No minimum amount |
| Maximum Top-up Amount | No maximum amount | ₱50,000 | No maximum amount |
| Processing Time | After confirmation of transaction | Real-time | Real-time |
With a modern payment solution, you can do transactions with more ease and convenience. Modern payment solutions help you save a certain amount of risk of losing a percentage of the pay that potentially will become your net income.
The evolution of the payment system does not only benefit a business but also the truck operator himself. They are getting their service pay faster, which means more work can be done. Both ends benefit by saving time, money, and effort of going through the manual process of payments. Adapting modern payment solutions will be a big help for the company's growth as it gives more options for convenient and fast business transactions.
The Effect of Technology on the Trucking Payment Process
The traditional payment process in trucking has been slow and tedious. It will start when a truck operator accepts a logistics contract from a shipping company. The freight contract will then be completed by picking up and delivering the freight as agreed for a predetermined time frame. Once the delivery has been completed, the carrier will send a paper invoice to the shipper.
Over time, few improvements have taken place in this process. However, payments are still processed and delivered the same way they did in the past. The delay in payment is due to the completed contracts that are still pending on the part of the client company.
But this was resolved with the help of technology. Logistics business operations using trucking app providers like Transportify have advanced significantly over the past few years. The trucking industry benefited from these areas of growth in the business. Even though trucking is slow to adapt, they received an advantage as much as other industries.
Here are some of the notable improvements that were influenced by modern trucking logistics app:
GPS for Live-Tracking Capabilities
Digital Delivery Requests
Paperless Workflow
Paperless Billing
Technology enables the logistics and trucking industry to progress towards entrepreneurial innovation. New payment solutions were introduced to help more businesses with their deliveries without worrying about undergoing the rigorous process of manual payment for the shippers.
The Digital Tech and Modern Payment Solutions: How It Works
Trucking apps like Transportify heavily rely on technology to support its operations. One of its outstanding services is offering modern payment solutions like merchant accounts, payment gateway for credit and debit cards, and payment service providers to accept online payments. Explore each item below to know more.
Merchant Account
Merchant accounts are a type of business bank account that allows business customers to accept and process electronic payments. Payments made using a credit card will be directly deposited to the merchant account. Every payment involves a transfer of funds to the merchant account. Merchant acquiring banks sometimes charge monthly fees for this particular service.
When used in trucking, this will mean a smoother flow of payment directed to the merchant account without undergoing a very complex payment process.
Payment Gateway
Another service that makes trucking easy is by offering a payment gateway for on-demand logistics needs. The payment gateway is a payment solution that authorizes credit and debit card payments that securely processes them into the trucking company's merchant account. It offers a more secure payment process since it encrypts any payment information and stores it securely.
Trucking apps like Transportify offer this type of service for their individual customers. It is a great help, especially for small and medium businesses (SMEs) that need more delivery credits.
Payment Service Providers (PSP)
Payment Service Providers or PSP is a third-party payment processor that allows trucking providers to accept online payments without their merchant account. Instead, they can use the PSP's merchant account under agreeable terms of service. The main benefit of this payment option is that it requires minimal setup on the trucking provider's part.
A trucking app can also consider partnering with a PSP to easily manage to have a convenient payment option for their customer since it requires minimal setup for the business.
Transportify Trucking Payment Solutions
Transportify values their customers' needs, and they want them to have an exceptional experience for their deliveries. With that, the Transportify trucking app offers various payment options for both individual and business clients. Individual customers can enjoy paying deliveries using online transfer or bank deposit, credit or debit card, and cash. While, Transportify Business Customers can use their credit line, online transfer or bank deposit, and cash to pay for logistics transportation.
1Online Transfer or Bank Deposit
Customers can add funds to their Transportify wallet using Bank Transfer/Deposit. They can use these credits to pay for their scheduled bookings. Adding funds using Online Transfer or Bank Deposit is FREE, and no administrative fee is charged on the transaction.
Currently, there is no minimum or maximum amount needed to top up using this payment option. The deposit on the wallet will be reflected after the confirmation of the transaction. If the request were made after 9 pm, it would be reflected the following morning.
For more information about adding funds via bank transfer, you may explore our application.
2Credit and Debit Cards
Credit and debit cards are now accepted for payments in trucking. Transportify launched this option to give more convenience to customers availing of delivery services. Individual customers can use a credit and debit card to buy credits for deliveries. Accepted cards are VISA, MasterCard, and JCB.
By using this option, Transportify charges a 2% administrative fee to partially cover charges incurred from its vendors who enable such electronic payment from credit/debit cards and digital wallets.
To avoid paying this fee, Transportify customers can also use the quick and reliable Bank Transfer option to pay for deliveries.
3Cash
Cash is still king in the Philippines. Trucking apps like Transportify also accept cash as a mode of payment for deliveries. A customer can conveniently book delivery and select an option on who will pay for the delivery, either the sender or the receiver.
On the other hand, corporate accounts have an available option to offer cash on delivery services for their clients. This service involves a minimal fee per transaction and can be coupled with Document Return Service.
To enjoy these services, you may download our application by scanning the QR code or clicking on the button below:
| | | |
| --- | --- | --- |
| | or | |
Frequently Asked Questions:
What is the most convenient payment option for a trucking app?
🚚 It depends on the capability of the customer. Trucking apps like Transportify offer various payment options to supplement the needs of the market. As much as possible, trucking providers wanted to give more flexibility to customers and service clients with utmost convenience. For customers who prefer cash, they can still use it to pay for trucking. But if customers want convenient cashless transactions, they can try either credit/debit card payments or online deposit/bank transfer.
How did modern payment solutions revolutionize the trucking industry?
🚚  Trucking is made easy with convenient payment solutions that are available for deliveries. It gives customers more options to conveniently manage their deliveries without undergoing a complex payment process. It helped achieve a smoother flow of transactions for different customers and business clients.