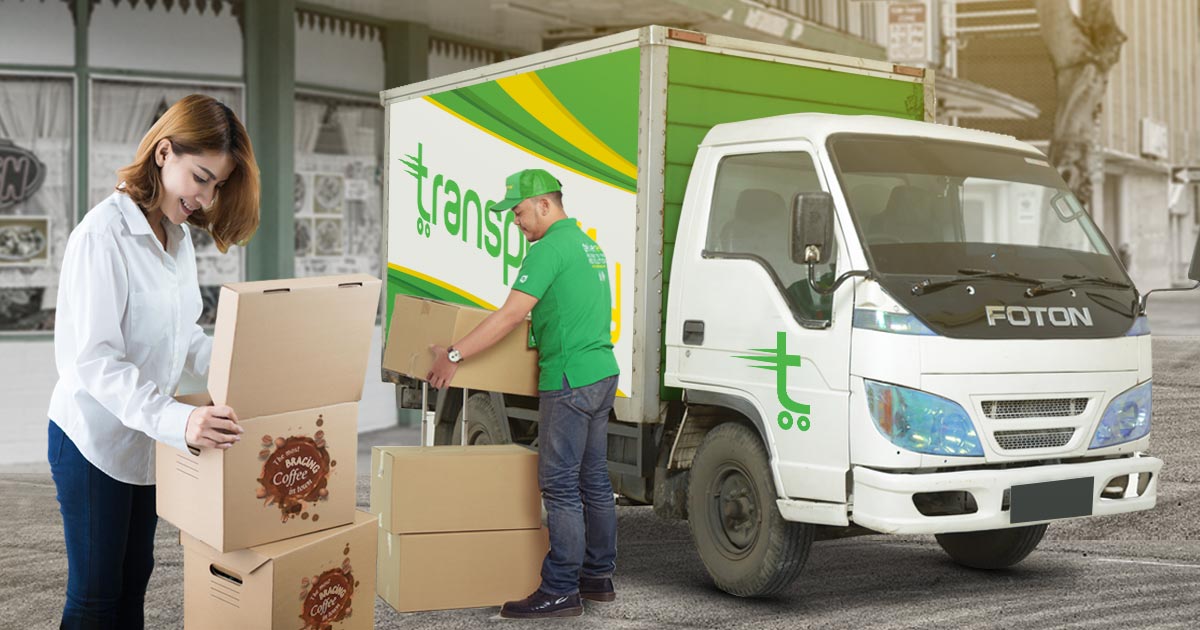 Outsourcing logistics is becoming increasingly popular and as a leader in our field, we believe in the importance of sharing as much information as we can, to ensure mutual success for everyone. Therefore, we're going to highlight certain areas that need approaching with caution, and why.
10 Things to Be Aware of When Outsourcing Your Logistics
You see, for all the benefits that come with outsourcing logistics (and there are many), there can be some pitfalls for businesses who don't plan and approach it carefully—particularly if outsourcing to a relatively new third party logistics provider.
We're not saying that outsourcing your logistics to another business is necessarily risky, but it's always worth doing your due diligence before rushing in. Don't be alarmed. If you are aware of the following 10 pitfalls, you'll know not to fall into them.
1. Be mindful of what you believe
Of course, businesses will say anything to strike a deal and attract more customers so you must be careful about what you believe. It is rare for a 3PL cargo service to deliver all the cost savings that they boast. But don't let that put you off entirely, as in most cases you will definitely save money. You just have to be careful with who you choose. Remember, there are many other benefits to outsourcing to a 3PL besides saving money.
2. Never expect them to know everything
You should never assume that an established logistics company is going to know everything. Whatever you expect from your 3PL, you must detail that to them through the form of clear and accurate written procedures. One of the most common problems in business is miscommunication; don't fall prey to it. If there's a specific reason why you need a wing van for rent, let it be known.
3. Going all in much too early
Depending on the size of your business, adjusting to outsourcing your logistics to a 3PL should be approached with careful consideration. There's no harm in trialing a few long-haul shipments with a 10 wheeler wing van before scaling upwards.
4. Study your contract well before signing
You must always have an exit plan. Be sure to have something in writing that says you are contractually obligated to leave should the 3PL be failing to deliver the promised results.
5. Failing to take responsibility
Be mindful of abdicating responsibility for your logistics just because you're outsourcing them as they are still very much yours to bear. With the right company, you shouldn't have any issues, but you should track activity and monitor your progress regardless. Any truly reputable cargo service worth their salt will have tracking software for your perusal.
6. Cheapest isn't best
You mustn't expend too much energy on finding the best deal, as the lowest price doesn't necessarily mean that it's right for you. Remember, you'll be entering into a long-term contract with the intention of building a strong business relationship, so be sure that you're committing to the right company. You must check the company range of vehicles to compare if it will match your needs. A modern 3PL like Transportify has a wide range of vehicles from sedans to 10 wheeler trucks. Check out the table below for the complete list:
Vehicle Type
Dimensions/
Weight Limits
Base Price


(Metro Manila)

Base Price


(Outside Metro Manila)

Base Price


(Visayas/Mindanao)

Wing Van 

32 to 40 x 7.8 x 7.8 ft




12000kg to 28000kg

7500 PHP

6500 PHP

6500 PHP

6w Fwd Truck

18 x 6 x 7 ft




7000kg

4850 PHP

4850 PHP

4850 PHP
Closed Van

10 to 14 x 6 x 6 ft




2000kg to 4000kg

1800 PHP

1450 PHP

1450 PHP

Open Truck

10 to 21 x 6 ft x open




2000kg and 7000kg

2300 PHP

1950 PHP

N/A

Mini Dump Truck

10 x 6 ft x open




2000kg

1500 PHP

1200 PHP

N/A

L300/Van

8 x 4.5 x 4.5 ft




1000kg

430 PHP

330 PHP

310 PHP

Small Pickup

5 x 5 ft x open




1000kg

310 PHP

250 PHP

220 PHP

Light Van

5.5 x 3.8 x 3.8 ft




600kg

250 PHP

192 PHP

225 PHP

MPV/SUV

5 x 3.2 x 2.8 ft




200kg

160 PHP

130 PHP

140 PHP

Sedan

3.5 x 2 x 2.5 ft




200kg

140 PHP

110 PHP

120 PHP
7. Make sure that everyone is on board
Particularly if you have outside investors, you should ensure that they are all happy to be outsourcing logistics to a 3PL before going ahead and making the decision for them. Keep your partnerships tight with everyone on board the proverbial 10 wheeler wing van to avoid any potential conflict.
8. Do not rush the process
We understand why many business owners are always so keen to get up and running with a 3PL so that they can start ramping up their outgoing deliveries, but you shouldn't rush it. There is much work that needs to be done in order to ensure that your distribution network and processes are set up correctly.
9. Refrain from treating outsourcing as a direct strategy
Outsourcing your logistics and cargo service needs to a 3PL is a strategy enabler, remember that. You must have clear objectives in your head and on paper before entering into a 3PL contract. Do not treat outsourcing as a strategy in itself, but a part of the overall picture.
10. Sharing is caring
We understand the desire to be cautious when entering into a new contract, which is why many businesses try to keep too much information to themselves. Understand that a 3PL has your best interests at heart, and the more information you share with them, the more likely your Corporate Account for Business will be to succeed. Any business data and forecasts that you believe will be useful information, share it!
SEE ALSO
What Are the Must-Have Qualities of  Top Freight Trucking Companies for SME Logistics?
As your business continues to grow and expand, it's time for you to outsource the best and most reliable SME logistics provider that will help you excel more in your chosen industry. Freight trucking companies offer a wide range of activities. All of these services focus on acquiring the most efficient movement and distribution of your goods and products. This takes your products from your warehouse or physical store to reach your customers.
Aside from that, it gives a range of optimization strategies and tools that will help to maximize the means of your business logistics. Moreover, trucking companies and SME logistics and trucking service providers offer businesses a variety of benefits.
In this article, we highlighted the must-have qualities of top freight trucking companies for SME logistics. As a business owner, you should take note of this in order to know if the SME logistics solution provider is competent and efficient enough for your logistics needs.
Tracing and Tracking
For a freight trucking companies, it is essential to have a tracing and tracking tools or system on the organization. Not only will it help the employees, especially the drivers, but it will also be beneficial to your customers. If the freight trucking companies for SME logistics have this kind of technology, it will allow you and your customers to track and monitor the shipment 24/7 and in real-time. Thus, providing a high level of customer satisfaction, which can help your business reputation to grow.
Wide Distribution Network
Optimizing a business's product and supply chain distribution is one of the most important factors in a company's success. Knowing how to optimize your delivery, grows revenue, minimizing expenses, and increases stability can help your business to gain more sales and profits. You can obtain this knowledge by hiring the most reliable freight trucking companies for SME logistics like Transportify, which can provide all of these methodologies to help your business grow and expand in the future. Organizing your business network is a huge factor in achieving the company's goal and success.
Customization and Flexibility
Your chosen freight trucking companies for SME logistics should have flexibility and customization options for their customers. Having this kind of service will help you lessen your logistics expenses, thus giving you more profit in the end. If the freight trucking companies for SME logistics have customization and flexibility on their service, it will allow you to choose your preferred methodologies that can make you save and control your business expenses.
Conclusion
We hope that this article hasn't filled you with fear and doubt. Here at Transportify, through trial and error and plenty of hard work and innovation, we have found a groove that works incredibly well for us. We are consistent in what we do, and we have a wealth of satisfied clients who stand testament to that fact. The purpose of this article was simply to remind you that you must always approach new partnerships with care and to tick all your boxes before going ahead.
Should you wish to explore our services further, then please do not hesitate to contact us or download our app here:
| | | |
| --- | --- | --- |
| | or | |
Frequently Asked Questions:
How can I know if the freight trucking companies have these kinds of qualities?
🚚 Do your homework, do some background checks on your preferred freight trucking companies. Read previous customer's feedback and find out if they are happy with the trucking companies' services. You can find this feedback on their social media account (if any), websites, forums, or Google. Other trucking companies have their own mobile application where you can find and book their services online. From the app, you can read all the reviews from Google Playstore or Appstore of current and previous customers. Here in Transportify, we have our on-demand delivery app, which allows our customers to book and monitor their shipments 24/7.
Which SME logistics service provider can be beneficial to my business?
🚚 The answer is it depends. Many logistics service providers have their own specialization. Some are best for door-to-door, same-day deliveries for small packages and parcels. Others are excellent for freight and cargos, especially if the products are in bulk and huge in volume. Deciding which logistics service provider can be beneficial to your business is all depending on your logistics requirements. Let's say your business only requires delivering small packages and parcels on a daily basis, then hiring a courier that specializes in this matter would be the best choice.