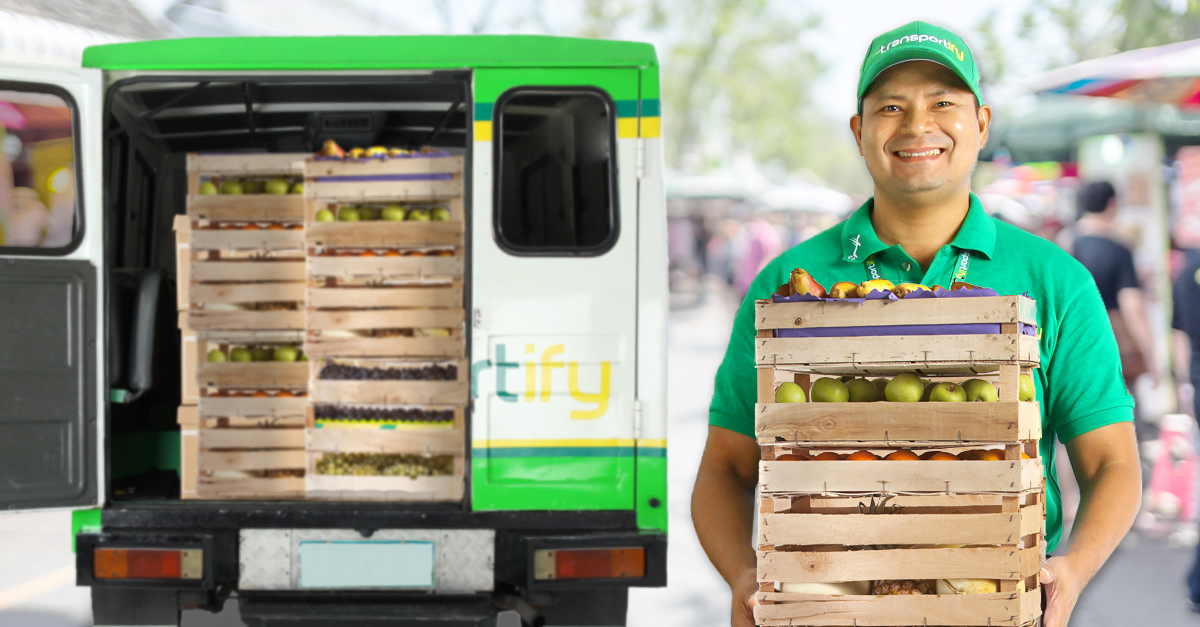 These days, as the demand for consumer convenience continues to increase, it's hard to deny how essential delivery has become, especially in the restaurant industry.
According to a survey, revenues increased outside of the restaurants, making it up to 45% of all the sales, and 30% of these orders were from delivery purchases. Also, based on the study, 21% of the customers are drastically increasing the replacement for takeout orders with delivery orders, especially for consumers between the ages of 18-35 years old. That percentage has risen to 30%.
Indeed, the demand for F&B 3PLS from restaurant customers has climbed up in the past three years, and many restaurants are now caught in the middle of hard decision-making to accommodate most of their guest preferences; it is always the best idea to partner with the best third-party delivery company in the Philippines.
Why Do F&B Like Restaurants Need Third-Party Delivery Partners?
We believe that a reliable logistics provider and delivery company in the Philippines is a necessity for most businesses, especially for those in the food industry. And not just a logistics partner from whom you can rent delivery vehicles, but a third-party logistics (3PL) partner like Transportify that also has an on-demand delivery app where a user can make and monitor delivery service transactions.
Transportify, an on-demand delivery app that has the resources to deliver your food anywhere within the Luzon, Cebu, and Davao, can do just that. Download the app now and experience the convenience of a logistics company.
Additionally, our rates for our vehicles for Standard or Full Day services are as follows:
Vehicle Type
Dimensions/
Weight Limits
Base Price


(Metro Manila)

Base Price


(Outside Metro Manila)

Base Price


(Visayas/Mindanao)

Wing Van 

32 to 40 x 7.8 x 7.8 ft




12000kg to 28000kg

7500 PHP

6500 PHP

6500 PHP

6w Fwd Truck

18 x 6 x 7 ft




7000kg

4850 PHP

4850 PHP

4850 PHP
Closed Van

10 to 14 x 6 x 6 ft




2000kg to 4000kg

1800 PHP

1450 PHP

1450 PHP

Open Truck

10 to 21 x 6 ft x open




2000kg and 7000kg

2300 PHP

1950 PHP

N/A

Mini Dump Truck

10 x 6 ft x open




2000kg

1500 PHP

1200 PHP

N/A

L300/Van

8 x 4.5 x 4.5 ft




1000kg

430 PHP

330 PHP

310 PHP

Small Pickup

5 x 5 ft x open




1000kg

310 PHP

250 PHP

220 PHP

Light Van

5.5 x 3.8 x 3.8 ft




600kg

250 PHP

192 PHP

225 PHP

MPV/SUV

5 x 3.2 x 2.8 ft




200kg

160 PHP

130 PHP

140 PHP

Sedan

3.5 x 2 x 2.5 ft




200kg

140 PHP

110 PHP

120 PHP
Here are a few reasons why restaurant businesses need a third-party delivery partner.
Reason #1: Food delivery services are a business advantage
Locally, most F&Bs with food delivery services are fast-food chains and pizza places. Each restaurant has its reason why it prefers not to have its food delivered to customers' houses. However, having a food delivery service is a great business advantage. With no food delivery service available, your restaurant business can only cater to those who are willing to travel to your place or branch. But with a third-party delivery partner that has an affordable car or l300 van for delivery to move your food masterpieces, your sales will increase as your market will include customers who prefer to stay at home.
Reason #2: You will get inventory help, too!
Having a third-party delivery company in the Philippines as a partner will not only give you a delivery vehicle and a driver-partner that goes around delivering food orders. Your business will no longer need to rent delivery trucks for hire now and then whenever you need to restock your inventory with raw food materials and ingredients. All you need to do is set a regular schedule when you need to refill your stock and arrange the pick-up and drop-off locations. And because Transportify is an on-demand delivery app kind of logistics partner, you can manage all your inventory delivery schedules on your phone!
Reason #3: Same-day delivery apps are useful during emergencies
Another advantage of having a delivery company in the Philippines as a partner that comes with a same-day delivery service app is its usefulness during emergencies. Sure, maybe your F&B business already has a group of motorcycle riders as delivery guys, ready to deliver food orders. Or maybe your raw food materials and ingredients supplier already has the delivery truck that it uses to carry your supplies. But if there are emergencies—like a shortage of one crucial ingredient or the restaurant needs someone to run out and buy one specific kitchen tool—can one of your delivery guys abandon his delivery tasks to buy what needs to be purchased? If your delivery guy leaves his duty, he will be late, and it might generate a negative impression for your business.
With a same-day delivery app, you have someone to run to for emergencies. Additionally, a third-party logistics (3PL) partner can help make your fleet of delivery guys work faster and lighter. You can use your logistics partner's delivery vehicles and driver-partners when the delivery load is too much for your delivery fleet.
The Demand for F&B Delivery Continue to Leverage
Are you still looking for more reasons to sign up with the best third-party delivery company in the Philippines?
Here are a few reasons why:
Convenience: Instead of time being gold, have you heard the saying, "time is money?" These days, more and more customers prefer convenience through the use of service providers. Millennials, in particular, are quite keen on the word "convenience" and "time" as their currency.
Technology encourages customers to order via delivery: As many restaurants change to an innovative POS, the demand for delivery rises also paved its way to the F&B industry. According to a survey, 35% of customers choose delivery more often if technology makes it possible for them to do so. Technology, like the online ordering system, mobile applications, and self-service systems, are encouraging more consumers to make an order and delivery frequently.
Self-driving delivery is the new trend: You probably heard about this service, where you can install the delivery app on your mobile phone to make an order for every restaurant and food stall you want. These delivery apps use self-driving delivery to grant the consumer's request for the food they want to deliver, and because of that, it can give them the convenience they are looking for
Many consumers hate traffic: Who would want to travel to go to your favorite restaurant if a traffic jam is present from left to right? Of course, you wouldn't. Almost every millennial loves convenience, and third party delivery services are a must for every restaurant.
When it comes to choosing how your F&B business can adapt to the changes in your restaurant's operations, owners have two choices: create their own delivery service (which can cost you additional labor and expenses), or sign up with the best delivery company in the Philippines like Transportify that can facilitate every aspect of your restaurant's order-delivery transactions? The choice is for you to make, so choose the option that can help you to gain more revenue.
About The Services Of A Third-Party Delivery Company In The Philippines
Though there are also benefits when you choose to establish your delivery system, using a third party delivery service has many pluses. According to research, almost 70% of young adults these days are using third party mobile applications to make an order-delivery purchase – that was a considerable percentage.
Using the service of a third party delivery company in the Philippines is excellent for every restaurant that is just starting or restaurants that are not able to invest in establishing their delivery system. These apps and a third party delivery company will serve as a great marketing tool to develop your brand.
However, if you choose to sign up with a third party vendor, it's standard for every vendor to take a small percentage of every successful order driven by the company. But compared to an in-house delivery system, you will need to make a purchase for additional vehicles, train your employees for deliveries, pay for their insurance, compensation, management, and so on, and that will be inconvenient on your end, especially if you're barely starting.
Having a third-party logistics (3PL) partner has a lot more advantages than you know. You can discover those advantages by getting a logistics partner for your restaurant!
| | | |
| --- | --- | --- |
| | or | |
Frequently Asked Questions:
Who is the best third party delivery company for businesses?
🚚 UPS is one of the top companies for deliveries, offering global logistics services. As for the local company in the Philippines, Transportify is heating the competition with its same-day delivery service with pick-up in covering all of Luzon, Cebu, and Davao at an affordable rate. We also have different vehicles in our fleet to match different business requirements. Explore our app to know more!
What are the benefits of hiring a delivery company?
🚚 First and foremost, you save on cost when outsourcing your deliveries through a third party company. Next is less people to manage and more time to focus on your business, another is better service as professionals will handle your movement of products to avoid accidents and delays. Learn more!