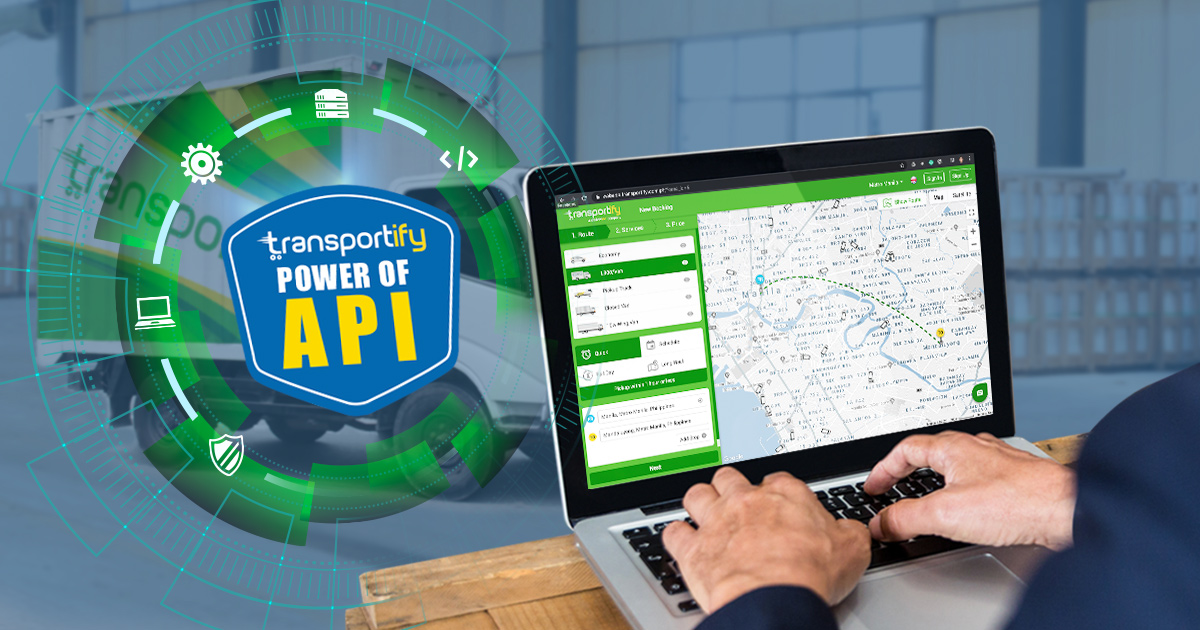 The Philippines has seen significant growth in logistical capabilities in recent years, which has helped many businesses grow into budding enterprises. This is mainly due to the API integration capabilities of technology enabled trucking companies which streamline logistics and grant more access to delivery services.
Take logistics as an example. Whereas many companies were forced to deal on a localized basis, having access to third-party logistics services has enabled smaller businesses to ship nationally and expand their customer base within the Philippines. Naturally, shipping across different areas in the Philippines would be strictly reserved for larger companies with more budget or businesses who fill enough orders to justify hiring a trucking service to complete those deliveries.
Now, with the emergence of services like APIs in trucking logistics, smaller businesses and big companies have been able to pick up customer requests outside of their local area without having to invest too much money or put their business at risk. This article will show how trucking logistics is transformed using API integration in Philippine logistics operations.
How Did Modern Technology Impact the Growth of the Philippines Logistics Industry?
Modern technology paved the way for the rapid growth of the logistics industry in the Philippines. Trucking logistics providers are now offering different system integrations to improve logistics services and save money in business operations. The API integration in logistics services has helped increase the efficiency of delivering high-quality services for customers. The Transportify Freight API is one of the leading choices for this service. To know more about the benefits of the Transportify API, you may refer to the table below:
| Icon | Text | Column 3 |
| --- | --- | --- |
| API Integration | | |
| Get Quote | Create Bookings | Amend Bookings |
| Manage Bookings | Driver Location & ETA | Confirm Delivery |
Another contributing factor to this growth is the rise of e-commerce in the global logistics market. This is primarily due to the increasing penetration of high-speed internet and its accessibility to people. The logistics industry has reached 6.6 trillion USD as of 2019 and was forecast to grow on average 4.5% annual until 2024.
Of course, with the COVID-19 outbreak, businesses across different industries have felt the negative effects of lockdown restrictions. However, E-Commerce seems to be thriving in the Philippines thanks to last mile delivery services of app based trucking companies like Transportify.
Not so long ago, the Philippines ranked 60th out of 168 countries in research made by the Lifted Research Group. As of 2016, they jumped 11 places higher due to the government's introduction of the Ease of Doing Business Law (EDBL) and the investment in quality public infrastructure and technological advancements. This has resulted in a healthy forecast predicting an 8.8% growth rate from 2018 to 2024.
This development made a significant impact on businesses, suppliers, and customers. Modern technology and continuous system integration capabilities make everything seamless and further increases the ease of doing business in the country.
Trucking Logistics with API Integration
With trucking logistics and API, businesses who only manage to book a couple of orders in a given month can ship across the country without having to pay a huge amount of money for delivery. API integration on business operations allows them to easily manage deliveries by connecting two or more applications to establish and power new processes that will enhance productivity and increase revenue for the company.
One of the leading cargo business logistics providers with API integration and application capability is Transportify. The Transportify API allows businesses to manage logistics by coupling APIs with their current software seamlessly. The Transportify API functions as the link between the driver and the delivery customer to fulfill different delivery requirements. Delivery customers can specify application requests such as vehicle type, time type, and extra services. The Transportify API Integration will be the one to manage and assign it to the right driver with the necessary delivery details from the customer.
This trucking logistics service allows many businesses to manage logistics and cut costs on delivery fulfillment easily. On-demand delivery app providers like Transportify will surely make a big difference in effectively managing existing logistics networks for improved service delivery.
The level of accessibility that API integration provide has helped businesses experience steady growth and allowed them to broaden their target audience's scope, as opposed to sticking within a specific area.
SEE ALSO:
Seamless API Integration in Trucking Logistics Operations
API Integration for logistics operations will yield more useful results that may be used for improving the strategies of your business. By allowing your system to integrate, you open new horizons on what your business can do. Here are some valuable key points on why you should apply API integration in trucking logistics operations.
1APIs are better, faster, and more robust.
APIs enable fast, efficient, and data-driven supply chain management processes with new connectivity that allows data to flow from one system to another. It creates a seamless way of viewing data from one central location and further helps procurement specialists to make wiser business decisions. APIs in trucking logistics have become a very vital tool in business operations and problem-solving.
2API Benefits Outweigh the Costs
The process of application program interface integration is not as difficult as you imagine. All it takes is a few weeks of cooperation between the tech teams of two companies. With this, companies are concerned with the money and time that they are investing in this. But in an actual scenario, APIs are easy-to-deploy that do not require high maintenance costs and troubleshooting. On-demand delivery solutions are going beyond the capabilities of other system channels. The API benefits outweigh the costs of acquiring it for business.
3Lowering the Barrier to Entry
The most significant value proposition that APIs provide is giving business users the ability to quickly access data and assets. Most people do not know how to use backend functions and communicate with the interface. To serve their data needs, APIs allow the software to communicate and specify components that can interact and be shared. With this strategy, the company or business eliminates the gatekeepers in increasing efficiency in operations. This enterprise culture shift is a strategic business enabler towards continuous improvement for the organization.
API software integrations and application to trucking logistics is indeed providing a seamless and streamlined approach to information sharing. Applying this modern technological approach to your business will pave the way to optimize digital processes for your business.
If you'd like to know more about how API or system integration in trucking logistics can help you grow your business, please feel free to contact Transportify today. To download the Transportify application, you may scan the QR code or click the buttons below to experience a new way of managing business delivery requests.
| | | |
| --- | --- | --- |
| | or | |
Frequently Asked Questions:
Why should an enterprise have API integration capabilities?
? The logistics industry is working towards modernizing the way of handling deliveries. An API integration will serve a rightful position in making it possible for trucking logistics providers to give high-quality delivery services at low cost-efficiently. The connection between the two systems provides both the organization and delivery provider more options to develop the right strategies in improving internal and external logistics processes.
How can a trucking logistics provider help a business with system integration?
? Consumers are now expecting products to be purchased and delivered to their doorsteps quickly. To meet these customer expectations, a trucking logistics provider should manage and schedule deliveries ahead of time. A more efficient and effective way to this is by having a system integration with a modern logistics provider. By doing this, your existing system and the logistics provider's system will automatically schedule bookings that will help your business serve customers quickly and efficiently.