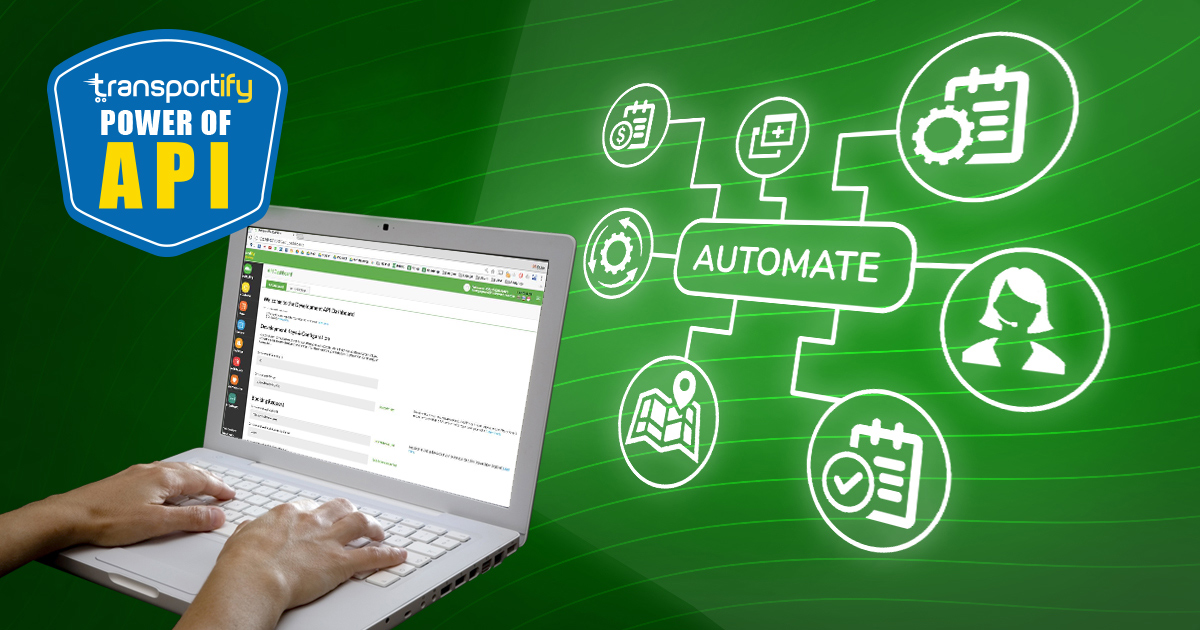 The logistics industry became one of the fastest-growing sectors that introduced digital transformation in its services. As consumers shift the focus on purchasing using e-commerce platforms, the supply chain industry is left with a big challenge to rapidly integrate their processes and provide good service to the new ecosystem.
Modern technology has disrupted the usual way of doing things across different industries like banking, retail and insurance. In logistics, traditional logistics providers are starting to restrategize in the wake of these new developments in the industry. Technology-driven trucking company providers like Transportify dominate the market with on-demand delivery that other companies don't offer.
The success of a logistics and trucking company today requires actionable insights that add value toward the improvement across the distribution network. This makes the demand for end-to-end supply chain logistics visibility increase dramatically. Traditional carriers face pressure to provide real-time actionable information across customers and business to improve efficiency.
So, the question is: How does a modern trucking company get the real-time information capabilities that they need?
The answer? API Integration
It is considered to be a core enabler of digital transformation. API or application program interface serves as a two-way connection and communication among different applications and systems. Since more companies are offering API integration to their customers today, in this article, we will explore more information about APIs and how it creates a significant impact in a modern trucking company like Transportify.
What is API Integration?
API stands for application program interface. APIs essentially dictate how two machines interact with each other. By definition, it refers to connecting two or more applications using their APIs. It allows both systems to exchange data to power newly established processes to enhance the productivity rate and drive more revenue.
Organizations make seamless connections to enhance sharing and embedding data technology between various applications and systems. For a more straightforward definition, the system integration of APIs eases business processes, benefits consumers, and drives more revenue for the company through the efficient connection among different systems or applications.
How does API Integration work?
API Integration is a set of rules that define how computers, mobile phones, applications, and machines communicate. You may think of it as a standard user interface intended for use by a human being, while APIs are made for an application or computer. In abstract thinking, if you imagine that you are a delivery customer of Transportify, the application (API) functions as the link between the driver (web server) and the delivery customer (user). You can tell your delivery requirements such as vehicle type, time type, and extra services to the application, and the request will be assigned to the right driver. And then, your delivery request will be fulfilled afterward. To know more about the benefits of application program interface system integration for your business, you may explore the table below:
| Icon | Text | Column 3 |
| --- | --- | --- |
| API Integration | | |
| Get Quote | Create Bookings | Amend Bookings |
| Manage Bookings | Driver Location & ETA | Confirm Delivery |
Examples of API integration include a mapping application like Google maps communicating with a travel app on what the tourist destinations are in a given area. APIs can be seen in different ways, such as when you use your phone to access social media, you are already interacting with different kinds of APIs behind the scene. Today, nearly all businesses that use modern technology are exposed to API and data integration at some level when they interact with an existing database that their customers use for their services.
With logistics, on-demand delivery providers like Transportify use this Integration process to efficiently manage their existing network of customers and business clients and communicate with other servers for improved efficiency in service delivery. Launching API improvements for your business will make more functional service interfaces across your network. API and data integration has played a critical role in shaping modern business technology by enabling the automation of different products and services to the market.
SEE ALSO:
Flawless API Integration for A Modern Trucking Company
Having a seamless API integration platform allows different businesses to leverage existing application features and functions with other systems. For example, a company database can now be used by different internal system functions instead of being isolated with only one team. Integration of freight APIs for a modern trucking company will yield more useful results that may be used for calibrating the strategies in terms of data integration.
API Integration plays an integral part in improving trucking company processes, especially those that use modern technology for their operations. A logistics trucking company like Transportify benefits greatly with flawless logistics integration of freight APIs. Many companies provide their APIs to their customers and partners to ensure that relevant data is being utilized and shared for continuous improvement of the organization. If you plan to do so, we've prepared some key points to achieve a flawless API and data integration process.
Investigate
A flawless API integration process will require a large amount of time and investigation. An organization or business must be ready to embark on determining the right data to be shared in internal and external systems.
Deciding the right data points to be integrated with other systems will require thorough investigation and should be optimally utilized using the existing IT infrastructure. Companies should be cautious with this to avoid encountering problems in the future.
Data Movement
Since API integration can be connected to both internal and external systems, the organization or business should understand the movement of data and determine its correct flow. Once the organization has selected the right APIs following its IT infrastructure, it must be configured appropriately to the correct destination points of the data.
Verification and Security
As APIs can be shared with business customers and partners, the organization or business needs to ensure that data movement is secure and will not encounter any leak of information. Verifying and securing the API is a very critical step in the process flow of making sure that your company has a great API management system and strategy.
APIs serve as a game-changer for modern technology, not just for a trucking company but for all types of businesses. The rise in the number of organizations that use API in their process enables software companies to build more functionality for their software service and gives customers and users the best applications with free-flowing data among its API capabilities.
Modern trucking company providers like Transportify can continuously give excellent service and automatically deploy strategies using APIs. If you are interested in knowing more about API Integration of Transportify, you may explore our website and blogs for more information. You may also download our application by scanning the QR Code or clicking the buttons below to experience a new way of doing business deliveries.
| | | |
| --- | --- | --- |
| | or | |
Frequently Asked Questions:
Who is the leading modern trucking company in the Philippines?
📡On-demand logistics companies lead the game as a modern trucking company in the Philippines. Transportify is considered to be the game-changer in the industry. Their vehicles and trucks can provide services to different types of business requirements for intracity delivery in Luzon, Visayas, and Mindanao. Transportify also has interisland delivery from Luzon and Cebu to other islands nationwide.
How does API integration benefit trucking companies in their business operations?
📡The industry is towards modernizing the way you do deliveries. API Integration serves a rightful position in making it possible not just for trucking companies but for all businesses requiring regular delivery services. The connection that API provides gives organizations and businesses more options to efficiently manage their distribution network and develop the right strategies in data management that can improve their process internally and externally.