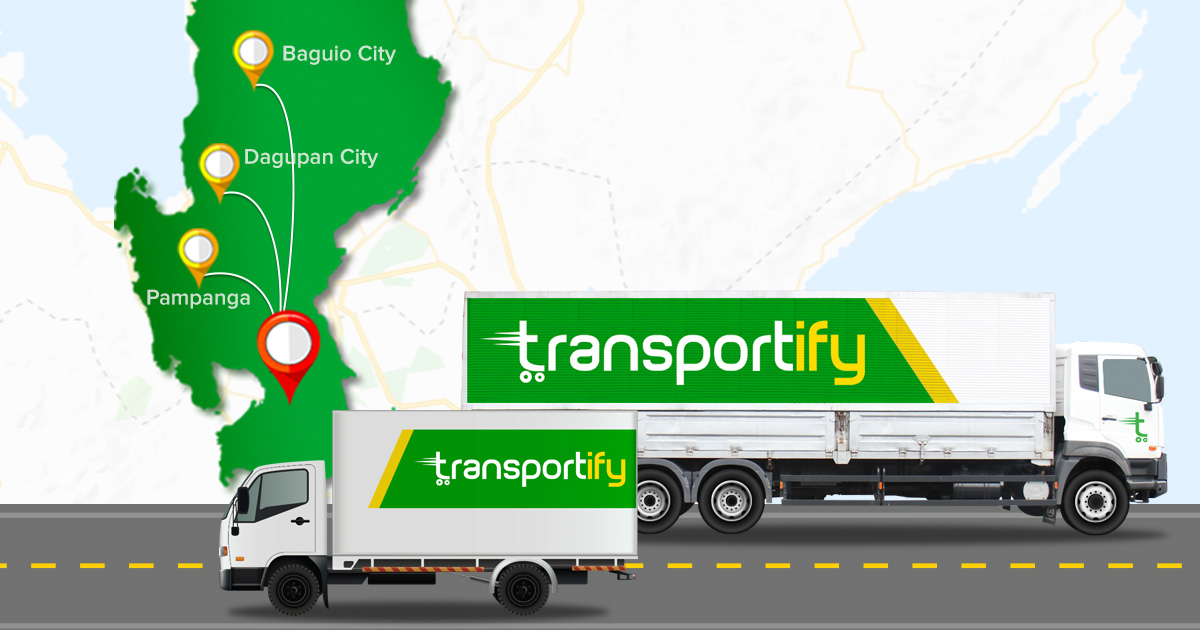 A considerable amount of economic progress is happening now in the northern and central part of Luzon Island. Being the new hotspot for business opportunities, investors open doors for logistics trucking companies in this emerging market.
Northern Luzon comprises Regions 1, 2, and Cordillera Administrative Region with industries focused on agriculture and mining. Its key cities include Baguio City, Laoag, Vigan, Dagupan, and San Fernando, La Union.
On the other hand, the Central part of Luzon is composed of provinces situated near Metro Manila. This region is now considered as an emerging market for manufacturing and shipping industries. The key cities of Region 3 includes San Fernando City, Subic, Olongapo, Balanga City, Mariveles City, Tarlac City, Clark, Malolos, and Cabanatuan.
Due to the rapid growth in the economy in these areas, government infrastructures are now accessible for new business establishments and investments. Logistics companies for provincial delivery services are the best option for operational efficiency for businesses located in the region. Explore the article to know more about the industries in the Northern and Central parts of Luzon and how a logistics trucking company transforms provincial delivery strategies using logistics trends.
What Are the Industries in Northern and Central Luzon?
The rapid growth of newly established businesses improves the economic performance in North and Central Luzon regions. A logistics trucking company with provincial delivery services shall take this as a big opportunity to expand with their network of client businesses. Here are some of the most significant industry contributors in Northern and Central part of Luzon:
1Agriculture
Ever since, agriculture is one of the most significant contributors to the country's economic performance. Provinces in the north, especially in Benguet, provide fresh vegetable and flower produce to different parts of the Philippines. The Central part of Luzon region, especially Nueva Ecija, is considered the largest rice producer in the country. Dagupan in Pangasinan, situated in North Luzon, supplies the best quality fisheries in the region and to other provinces
These agriculture businesses in North and Central Luzon have the biggest contributions to food production and security in the Philippines. Logistics trucking and provincial delivery providers have the potential to penetrate the distribution network of these industries. With the advanced logistics solutions provided by most logistics trucking companies, it will be a great help to enhance the operational performance of the agricultural sector in the Philippines.
2Mining
Being the fifth most mineral-rich country globally, the industry of mining in the Philippines continues to grow as more mining companies explore different modes of activities for their operations. In Northern Luzon, Benguet ranks as the province with the highest metallic and gold mining activities. Mining in the Philippines is considered a significant backbone of the economy. It has a longstanding history of trade with the international market.
Since mining has undergone a major evolution, logistics and distribution have become a major factor for operational integration. Logistics trucking companies can help this thriving industry be more efficient in maximizing their logistical operations resources. Mining companies will save much when they choose the right logistics trucking company partner for handling their end products.
3Manufacturing
Northern and Central Luzon are now considered emerging leaders in manufacturing hubs in the Philippines. With the government's newly established infrastructures, it is now easy to connect and trade with customers in different regions. Industrial parks located in the Central part of Luzon are well-positioned to be the next key areas for investments. Provincial delivery and logistics trucking providers will easily apply advanced logistics and route optimization for their client companies.
Infrastructure investments such as airport expansion, railway establishment, shipping hub development, and expressway connection projects impact this part of the country's rapid growth. Big companies will surely set up their manufacturing plants in North Luzon or Central Luzon. This is the right way for a logistics trucking company to prepare for these continuously growing manufacturing markets as an alternative to South Luzon.
4Shipping
The shipping industry in the North and Central part of Luzon is also considered a vibrant industry as it becomes the key logistics hub to the region. More logistics trucking companies and shipping lines are now increasingly dominating the viable alternative gateway to Manila. The volumes at Subic Port, the main entry point for these regions, has seen a significant change in the past few years. It is now the ideal port for business centers and industries situated in Pampanga, Nueva Ecija, Clark, Tarlac, Bulacan and other key areas in the North. They recently launched a barge service connecting business customers from Palawan, Visayas, and Mindanao to the rest of the local and international markets.
The entry points for these gateways are also very accessible via Subic-Clark-Tarlac Expressway (SCTEX) and other bypass roads running through the Bataan Peninsula area. The port gateway location is also very strategic for logistics companies in establishing effective logistics solutions for oversized and bulk item delivery, cargo transportation of industrial and manufacturing client businesses.
Transforming Industries With New Trends in Logistics
As more players in the industry offer unique services and solutions to the market, the quality of services became the edge of being the best logistics trucking company. We will get to know the logistics trends that can be adapted by businesses situated in these emerging regions. Trying out these things will positively impact the performance of the company as well as integrate the current system in distribution.
1Digitalization of the Logistics Industry
As time goes by, transportation and logistics improvements have been aggressively changing due to the rising demand for these services. Logistics trucking companies are establishing new methodologies and adopting new technologies to improve their performance in the market. Digitalization of the logistics operation is a top priority for a logistics trucking company as this will help boost the demand and accessibility for their high quality services.
Today, provincial delivery services for your individual or business needs can be booked instantly using an on-demand logistics app like Transportify. These companies are disrupting the logistics industry by introducing effective and efficient logistics solutions for their customers. If you are an individual customer or a business is situated in North Luzon and Central Luzon, Transportify's on-demand delivery services are available to help you digitize your provincial delivery and logistics needs. If you are wondering about our vehicle pricing in North and Central Luzon, please refer to the table below:
Vehicle Type
Dimensions/
Weight Limits
Base Price


(Metro Manila)

Base Price


(Outside Metro Manila)

Base Price


(Visayas/Mindanao)

Wing Van 

32 to 40 x 7.8 x 7.8 ft




12000kg to 28000kg

7500 PHP

6500 PHP

6500 PHP

6w Fwd Truck

18 x 6 x 7 ft




7000kg

4850 PHP

4850 PHP

4850 PHP
Closed Van

10 to 14 x 6 x 6 ft




2000kg to 4000kg

1800 PHP

1450 PHP

1450 PHP

Open Truck

10 to 21 x 6 ft x open




2000kg and 7000kg

2300 PHP

1950 PHP

N/A

Mini Dump Truck

10 x 6 ft x open




2000kg

1500 PHP

1200 PHP

N/A

L300/Van

8 x 4.5 x 4.5 ft




1000kg

430 PHP

330 PHP

310 PHP

Small Pickup

5 x 5 ft x open




1000kg

310 PHP

250 PHP

220 PHP

Light Van

5.5 x 3.8 x 3.8 ft




600kg

250 PHP

192 PHP

225 PHP

MPV/SUV

5 x 3.2 x 2.8 ft




200kg

160 PHP

130 PHP

140 PHP

Sedan

3.5 x 2 x 2.5 ft




200kg

140 PHP

110 PHP

120 PHP
SEE ALSO:
2Emergence of 3PL
Partnering with 3PLs is an effective way to maximize the resources available for your business. Third-party delivery logistics companies are introducing new ways of managing a supply chain network. Its main goal is to ensure that a company or industry achieves cost-reduction and efficiency on its logistics solutions.
In the Philippines, 3PL providers are now available for different business needs. Some companies specialize in cargo transportation and provincial delivery, while some focus on same-day delivery and on-demand third-party logistics services. An example of this kind of company is Transportify. Transportify offers third-party logistics partners for businesses and companies situated in the North and Central part of Luzon island. They can easily find and book their provincial delivery services using an app, making it more accessible and efficient for operations.
3Efficient Last-mile Deliveries
Last-mile deliveries are the type of deliveries usually from the distribution warehouse and directly to the customer's address. Efficient last-mile delivery includes real-time delivery tracking, proof of delivery services, and on-demand delivery options for customers. Last-mile delivery services are considered to be crucial since it is the point that the customer is directly receiving the goods. Last-mile provincial delivery services in North and Central Luzon are starting to change as most e-commerce and logistics trucking companies implement new distribution strategies.
Partner With the Best Logistics Trucking Company for Provincial Delivery
Choosing the right logistics provider is key to the success of a company's distribution strategy. A business should always consider the advantages and disadvantages before exploring a partnership with a logistics trucking company. If you are looking for a partnership on handling your deliveries that can cover areas in the Northern and Central part of Luzon, try to explore our Transportify Corporate Account for Business. The program is open for small to medium enterprise businesses and big companies who want to avail top quality logistics trucking services. The business program includes the following:
Monthly Post Pay Option
Prepay Option
Goods Insurance
Process Mapping
Custom SOP
Dedicated Fleet, and;
Custom Service and Equipment
We offer top quality logistics trucking services for low rates. Our pool of partner businesses is continuously growing. If you are interested in availing our services, you may download our app through Google Play and Apple App Store, choose your preferred vehicle, and book on your preferred time of delivery. We guarantee that our driver-partners will give the best delivery service experience to satisfy your business and individual needs.
Download the Transportify app now by scanning the QR code below or simply clicking on the button.
| | | |
| --- | --- | --- |
| | or | |
Frequently Asked Questions:
Who is the best logistics trucking provider for provincial delivery?
🚚 It depends on the requirements of the individual customer or client business. Logistics trucking providers are available in different areas in North Luzon and Central Luzon. Most of these companies specialize in bulk transportation of goods and moving services. But if you or your business is looking for a provider with top quality provincial delivery services and lowest rates, you may choose to book with Transportify. They specialize in same-day delivery, oversized and bulk item transportation, and last-mile delivery using their variety of available fleet from sedans to 10W wing vans to anywhere in Luzon. Their cost is also 40% lower than the average market price, giving you the chance to maximize your distribution value.
What are the benefits of partnering with a logistics trucking company?
🚚 The benefits of partnering with a logistics trucking company include accessibility, reliability, and effectiveness on the available services. The hassle on deliveries will be out of the way when you avail of their distribution assistance—partner with logistics companies that can give you more options to manage your distribution network effectively.