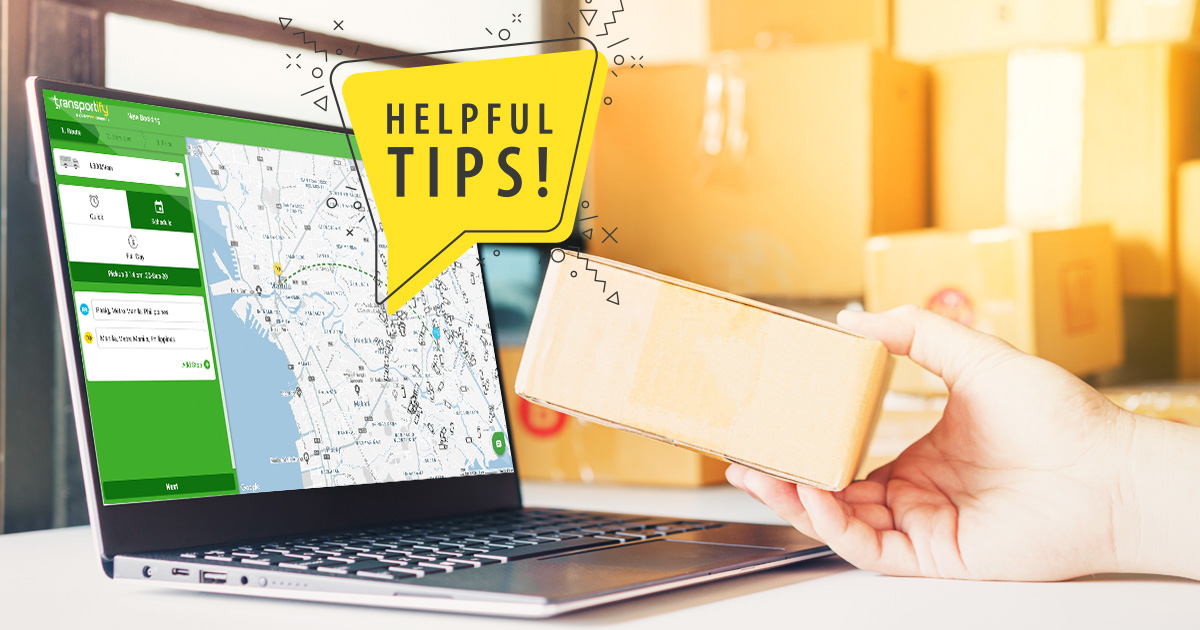 The Philippine market is driven by the force of Small and Medium Enterprises (SMEs). The landscape is made up of a large chunk of aspiring business owners spanning across the country. The rapid growth of SMEs is not only in the Philippines but all around the world.
According to the Asian Development Bank, SMEs or small and medium enterprises serve as the backbone of Asian economies making up 98% of all enterprise accounts and 66% of the labor force from 2007-2012.
The SMEs in the Philippines are mostly composed of online entrepreneurs, tech-powered startup companies, small grocery store owners, and the likes. Filipinos have changed their earning mindset by adapting these techniques and investing in these kinds of businesses. While the growth in SMEs in the Philippines became very aggressive, SME logistics is becoming more challenging for these businesses. Thanks to modern technology, new opportunities for these SMEs are thriving despite the battle with larger and established corporations.
In this article, we will find out some tips on how these enterprises can handle SME logistics and achieve a more sustainable and efficient logistics management. Take your pens and notebooks as we are about to show you these useful tips and common challenges that you may face as a business.
What are Some Challenges in SME Logistics Management?
Boosting trade and economic activities among small businesses are among the top priorities of the government. Furthermore, many young Filipino consumers are attracted to the products offered by SMEs, highlighting the fact that these enterprises are gaining a strong foothold in the Philippine market.
This is because the growth of SMEs and SME logistics will continue to flourish in the next coming years. The mindset of Filipinos nowadays is to create suitable investments that can support their needs in the future. Establishing a business is a tough job. There are inevitable disputes that an owner may face during the operations. Here are some examples of conflicts that an SME may encounter during the stint:
1

Meeting high customer-service expectations

Customer satisfaction defines the quality of the product or service a company can provide. It always establishes the branding image of the business in the market. Customers prefer to avail of these services if it ensures that the amount of money they will pay can meet their expectations in return. It is a must to always consider meeting and exceeding expectations from the customers to ensure continued patronage.
2

Keeping control of costs

To minimize costs, especially those related to transportation, a company should adopt a proper transportation strategy that will ideally take less time and consume fewer resources. To achieve this kind of method in SME logistics, the logistics management team should ensure that the fleet is always taking the shortest and safest routes for deliveries and creating a packing process that will consume less space for each dispatch. An SME can also try using an on-demand logistics service, which allows them to book only the right amount of vehicles without binding them into any contract.

On-demand logistics companies like Transportify offer rates that are 40% less than the average market price with its wide variety of fleet spanning from sedans to 10W Wing vans. Availability of these services can also widen the reach of SME logistics as most on-demand delivery providers cover routes outside the major cities.
3

Identifying and avoiding unwanted risk

Risks in businesses are inevitable. An SME should prepare for a sudden increase and decrease in the behavior of consumers and their spending. To achieve this, a risk mitigation plan will become a practical step for a small and medium enterprise. This can include transferring the risk, avoidance of risk, risk control, and risk acceptance. SMEs should always monitor their business costs and operational performance to ensure that risks are mitigated and controlled.
4

Achieving supply chain visibility

Information technology plays a significant role in the development of businesses. Technological applications in the supply chain can be a huge challenge for SME logistics management since it entails a larger cost to achieve full visibility. SMEs are left with a limited range of supply chain vehicle options in managing SME logistics. Supply chain visibility is not a subject of falling prices, unlike most technologies.
5

Building and maintaining supplier and partner relationships

Small and medium enterprises often find themselves at a disadvantage when it comes to building relationships with suppliers. Most suppliers prefer more prominent companies than small businesses. Thus, it is difficult for these small and medium enterprises to build a strong relationship with big suppliers.

SME buyers cannot demand to have more products unless the supplier or partner itself is a small business enterprise.

SEE ALSO
Logistics Management Tips for SMEs
Effective management is the key to success in supply chain management. Different factors affect performance in logistics management. But, every aspect can be mitigated using the right strategies in streamlining the logistics process in businesses like SMEs. Here are some helpful tips in Logistics Management for small and medium enterprises:
1

Proper Planning

Failing to plan is planning to fail. A company should begin every step with the correct techniques and strategies to get right on track with the things that should be done during the process. A good logistics management plan will lead the business to its desired goal. Unexpected problems may arise during operations, but they can be easily managed and solved with the right program. Make sure that everything will run smoothly, and contingency plans and actions are placed.

A small enterprise may consider using a batch book feature of delivery applications like Transportify. By maximizing this app benefit, multiple bookings can be easily scheduled all at once which translates to more time that can be used in other aspects of the business.
2

Automation

New technologies make every move efficient. In the SME logistics industry today, business owners tend to find the easiest and cost-effective way to maximize their resources. Automation takes place to reduce overhead costs and yield more output. Apart from this, it also plays a vital role in optimizing business processes and eliminating manual interference in a considerable amount of time.

To automate logistics services, a company may consider doing API integration with modern trucking companies. It provides another way of increasing productivity and improving fleet tracking capabilities and inventory management by automating delivery systems.
3

Reliable Manpower

Human resources are considered to be the greatest asset of a company. It is a must to give these employees regular training to get tracked with the logistics industry's latest trends. This will yield a better productivity rate and create increased efficiency and satisfaction of the client businesses. Concerning this, SME logistics management can tap more business opportunities if there is a reliable individual to sort out the utmost efficiency problems.

Transportify is one of the logistics companies who values input from their customers. This is why they offer 24/7 Customer Support to cater immediate delivery changes. Transportify driver-partners are also an indispensable part of the business as they are the frontliners of the brand. All drivers undergo a series of training to ensure that they are able to provide high quality services to customer deliveries.
4

Efficient Transportation

Good logistics management involves an innovative approach to transportation. Many companies overlook the importance of efficient transportation. In SME logistics, an excellent way to maximize the cost of transport is by utilizing a systematic method of handling and adapting transportation providers that will give your company more options to save resources without sacrificing the quality of service.

Modern logistics providers like Transportify give their SME clients the chance to streamline their distribution by availing smaller vehicles for their deliveries. Unlike other providers, on-demand logistics became the newest trend in the marketplace since the cost is relatively cheaper than other players, but service quality remains a priority.
5

Establish Metrics

It is important to establish and track business metrics. This will determine the overall capacity of your business and assess which strategies will fit the needs of your organization. Transportify provides business metric and statistical data to help their customers understand the current requirements of their business as well as assess the strengths and weaknesses of the company. By using data retrieved from deliveries, SMEs as well as big companies can define and categorize their strategies to quickly achieve their organizational goals.

A startup small and medium enterprise will surely hit its target when they know what drives their business to success and how they can face and surpass different challenges that may come as time goes by.

These tips from Transportify will help your growing business survive the marketplace. Take every opportunity to have proper planning on the steps that your company will take. Automate your business by adopting new technologies to improve your supply chain network. Always remember that the workforce is the greatest asset that a company can have, so might as well invest in them to yield better productivity that can help increase client satisfaction. Take note that you should choose a provider that can efficiently manage your transportation and maximize your costs by coming up with unique solutions to disputes. And establish your goal as this will define the path of your business.

Start revolutionizing your logistics process by partnering with a modern delivery provider like Transportify. You may download the application by scanning the QR code or clicking the buttons below:
| | | |
| --- | --- | --- |
| | or | |
Frequently Asked Questions:
What is the definition of logistics management?
🚚 Logistics management is defined as the detailed management process of organization and implementation in an organization's operations. It also deals with the integration of power and information tools for production, packaging, inventory control, transportation, and warehousing.

How can SME logistics improve the performance of a small enterprise?
🚚 By having a good strategy in handling SME logistics, a small enterprise can yield better productivity rates, improve client satisfaction, maximize costs, and create better solutions to the challenges they may encounter during their establishment. Setting a clear path in handling your logistics needs is the key to a successful supply chain management.