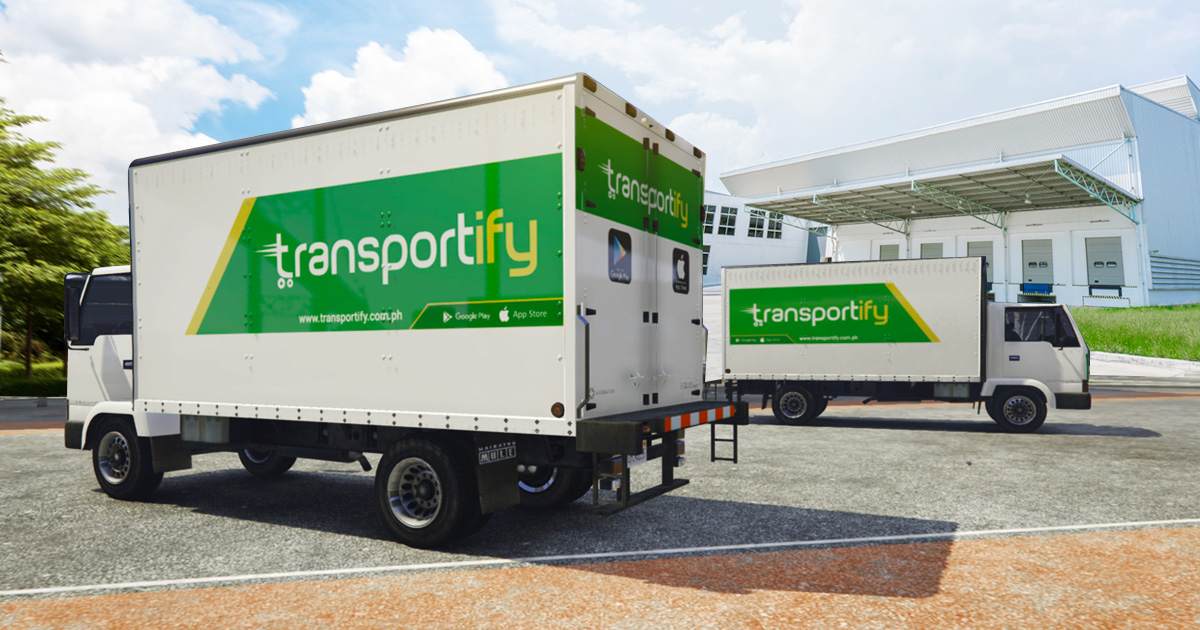 The Philippines is the 2nd most populous country and one of the growing markets for new businesses in the Southeast Asian region. It is considered to be an emerging market for trade and global services because of its proficient and powerful labor force. Another factor that got the attention of investors is the significant improvement in terms of logistics capabilities.
Since the government has already started to build more infrastructure to connect cities in the Philippines, logistics companies joined this initiative by applying technology to their operations. Thus, the birth of on-demand enterprise logistics and freight solution providers in the Philippines. One of the leading providers for fast and efficient enterprise logistics transportation is Transportify.
Find out how this company revolutionized enterprise logistics and freight solution in the Philippines by offering a more convenient way to handle deliveries and affordable rates for delivery vehicles.
What Value does an Enterprise Logistics Provider Create for a Business Organization?
The diverse experience of an enterprise logistics provider when it comes to freight forwarding services makes it crucial for any business organization. Having a blended experience can produce exponential growth for integrated solutions to local transportation, interisland shipping services, freight forwarding and express shipping. An end-to-end enterprise logistics partner company ventures into effective solutions that most shippers and business organizations want. Explore these items to know more.
Reduced logistics-related costs
Modern enterprise logistics solutions providers, especially in the Philippines have already gone through major improvements with the help of technology. These technological advancements did a great job in reducing logistics costs. Another factor is the availability of vehicle variants for deliveries. For example, Transportify's vehicle options for deliveries now include smaller vehicles to large trucks. WIth this, businesses and individual clients have a choice on what vehicles they will use depending on their current need. Thus, making deliveries more affordable and business friendly.
You may refer to the table below for complete list of  Transportify vehicles and delivery rates:
Vehicle Type
Dimensions/
Weight Limits
Base Price


(Metro Manila)

Base Price


(Outside Metro Manila)

Base Price


(Visayas/Mindanao)

Wing Van 

32 to 40 x 7.8 x 7.8 ft




12000kg to 28000kg

7500 PHP

6500 PHP

6500 PHP

6w Fwd Truck

18 x 6 x 7 ft




7000kg

4850 PHP

4850 PHP

4850 PHP
Closed Van

10 to 14 x 6 x 6 ft




2000kg to 4000kg

1800 PHP

1450 PHP

1450 PHP

Open Truck

10 to 21 x 6 ft x open




2000kg and 7000kg

2300 PHP

1950 PHP

N/A

Mini Dump Truck

10 x 6 ft x open




2000kg

1500 PHP

1200 PHP

N/A

L300/Van

8 x 4.5 x 4.5 ft




1000kg

430 PHP

330 PHP

310 PHP

Small Pickup

5 x 5 ft x open




1000kg

310 PHP

250 PHP

220 PHP

Light Van

5.5 x 3.8 x 3.8 ft




600kg

250 PHP

192 PHP

225 PHP

MPV/SUV

5 x 3.2 x 2.8 ft




200kg

160 PHP

130 PHP

140 PHP

Sedan

3.5 x 2 x 2.5 ft




200kg

140 PHP

110 PHP

120 PHP
Logistics technologies to drive automation
Logistics companies have been forced to innovate and find ways to avoid the congestion and speed up their delivery process. One incredibly effective method has been the use of GPS tracking software and smart routing applications. When there is a significant amount of congestion in a certain part of the city, rather than join the traffic and further fuel the congestion, delivery drivers are given alternative routes that allow them to avoid congestion whilst meeting demanding delivery schedules.
Automation is also now possible with logistics companies using API integration for freight solution services in the Philippines. This enables both the business and logistics companies to interconnect their servers and automatically book deliveries to their clients.
It is like getting money from an automated teller machine. You'll just have to input necessary details for the transaction and money will come out afterwards. It's just that easy. For interested parties, you may try API integration with Transportify by exploring our website.
Improved supply chain oversight in all modes
Logistics operations continue to evolve through optimization of data and real-time information. It helps shippers and businesses collect data points to drive effective forecasts and improve production cycles and control spending for the business. Having an overall insight of what is happening in the supply chain will create many opportunities for growth and development of the business.
Reliable customer service
To increase customer satisfaction, companies must be able to provide reliable customer service. The value that modern enterprise logistics providers can give to customers is professional customer service handling. Not all freight solution services in the Philippines offer 24/7 customer service for sudden changes in delivery details or when there are disruptions during the delivery process.
It is best to have a logistics partner that can attend to customer requests any time of day. Transportify is the best example for this service. Customer service representatives are professionally trained to address all concerns regarding deliveries. Customer support is available 24/7 365 days a year so customers can easily reach out for assistance.
SEE ALSO
Enterprise Logistics and Freight Solution Services are Available to Everyone
With the availability of low-cost enterprise logistics providers, small and medium enterprises (SMEs) who usually manage a small number of orders will be able to transport goods to any location without getting charged a large sum of money for deliveries. This makes logistics and freight solution services in the Philippines available and affordable to everyone.
Having this level of accessibility has helped many individuals and businesses experience growth in the recent years. Modern freight solution providers in the Philippines have allowed businesses to broaden the scope of their customer base and target market. It is really important to sign up with a reputable partner for freight solutions in the Philippines to avoid putting the business at risk of losing customers with poor logistics handling.
The Leading Provider of Enterprise Logistics Freight Solutions in the Philippines
Transportify is a known freight solutions company for various enterprises in the Philippines. This modern logistics company has the necessary expertise in technology and experience in handling deliveries to customers efficiently. Applying a modern way of doing business will pave the way for optimization of digital processes and achieve streamlined operations.
Interested businesses may also join the Transportify Corporate Account for Business that offers different valuable services to make logistics more manageable. It includes flexible payment options, dedicated account management, process mapping, customized equipment and services, goods insurance and dedicated fleet. To join the business program, you may visit the Transportify website and refer to the business page. You can also send an email to business@transportify.com.ph and our business team will be happy to assist you with the inquiry.
To download the Transportify application, you may scan the QR code or click the buttons below to experience a new way of managing business delivery requests.
| | | |
| --- | --- | --- |
| | or | |
Frequently Asked Questions:
What is enterprise logistics?
? Enterprise logistics refers to the overall delivery operations of a business organization. It encompases logistics movement from transporting raw materials to delivering finished products to warehouses or straight to a customer's home. Transportify is one of the leading choices for enterprises in the Philippines because it has a wide range of vehicles available to fulfill delivery requests from businesses and individual customers.
What are the features of Transportify as an enterprise logistics application?
? Transportify works alongside its clients to formulate data-driven insights to improve supply chain by applying technology in their operations. The Transportify enterprise logistics and freight solution application gives clients a full visibility of their deliveries with the help of GPS technology that can easily provide real-time information on location of vehicle and status of deliveries. 24/7 customer service is also available to support changes in deliveries and provide help in improving customer satisfaction. The application itself is a whole new opportunity to minimize paperwork and automate scheduling without having to hire additional manpower on the customer side.
What is the price range of freight solution services in the Philippines?
? The price range of freight solution services in the Philippines depends on the vehicle that will be used in delivery, location and extra services that will be availed by the customer. With Transportify, you can easily gather information about pricing using the Instant Price Quote feature that is available on the website. It gives customers more options to compare prices across destinations and vehicles on the platform.