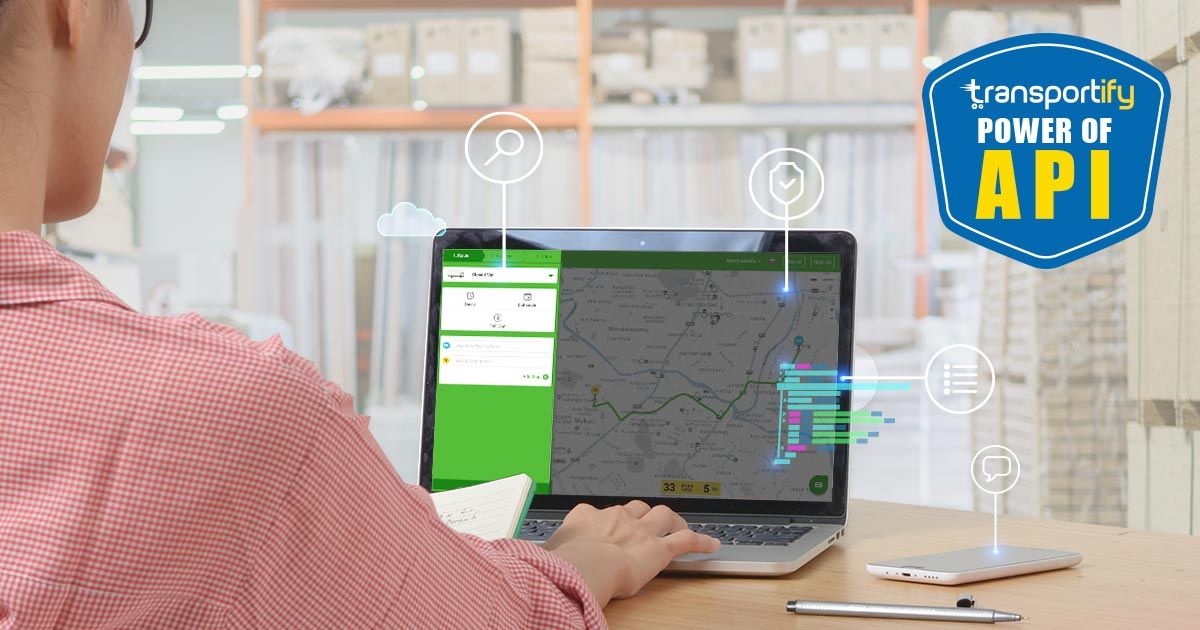 Businesses all around the world are continuously trying to find ways of making their logistics operations more efficient. Most consumers of today expect prompt deliveries with excellent service levels which is a whole new way of defining how good the product or service is of a company.
After they have checked out of an online selling platform, it is a race against time for retailers to deliver their products to customers on the dot. A similar problem is experienced by supermarket owners and fast-moving consumer goods companies. Replenishing stocks in distribution centers is a hard task and any solution to make the process more efficient is always welcomed by managers.
Fortunately, Transportify, a delivery app capable of logistics integration using modern logistics software, is ready to fulfill your logistics needs. Through this logistics integration for freight API between your software and Transportify, your delivery operations will become more efficient. Find out more about it by reading this article.
How Can I Benefit From Logistics Integration for Freight API?
The logistics industry has implemented new artificial intelligence strategies in its operations over the past few years. This is seen in areas like intelligent transportation, route planning and demand management. Artificial Intelligence is now making a big difference in integrated logistics, from last-mile distribution robotics and sustainability strategies to warehouse automated picking systems and predictive optimization tools.
Technology has enabled logistics companies to plan for quicker response and better use of transportation resources. Logistics providers, truckers, manufacturers, and customers should all expect to continue to benefit from these logistics technology developments in 2021.
Through the provision of logistics integration services, customers can receive better and faster innovative logistics experiences. Doing delivery operations quickly and efficiently is needed, so communication and data transfer between the business and the logistics provider must be seamless.
Visibility in the supply chain
Supply chain visibility for logistics service providers is no longer just an additional feature to have. Now, it has become a requirement and many companies look for this visibility among trucking providers. In recent years, the capability to link two software using application program interfaces has boosted the service levels of various companies. This form of systems connection helps the logistics business since communication is always the key to an effective and efficient trucking service.
Visibility in the supply chain delivers technology that enables fast reaction to change by allowing businesses to use data in real-time. This method of connecting two systems, that of the company and the logistics provider, has greatly improved enterprise logistics operations.
To achieve this, freight API integration is the solution for a company's logistics operations. It is now estimated that a logistics provider which uses a fully integrated supply chain is 20 percent more effective than those without integration. Thus, having real-time visibility in your logistics operations enables both the company and the logistics provider to react on time in case there are any disruptions.
Improved business services
Customer satisfaction is a key factor for retention and optimizing the delivery experience is very essential to improving customer lifetime value. However, optimizing the delivery experience does not mean procuring numerous trucks to support the logistics operations. It means partnering up with the right service provider that can fulfill your delivery needs. In the context of logistics, freight API integration enables seamless communication between your company's system and the delivery company.
This translates to more efficient delivery operations with considerable savings in logistics costs and happier customers. This is important because when it comes to supply chain and logistics, communication is a necessity. This advancement in logistics technology benefits many industries, especially the logistics sector.
Automated logistics
Recent years also saw massive development in artificial intelligence, sophisticated analytics, and automation for the logistics industry, to name only a few. These developments have progressed faster than ever and startups continue to employ even more recent solutions and inventions.
The integration of various technologies is a keystone in automation strategies. This is where freight APIs and logistics integration are becoming indispensable. Logistics integration automates manual tasks and generates a more efficient workflow. By interlinking with other applications, processes are integrated, and the business will be able to save more on cost, time, and effort from its employees.
SEE ALSO:
Who Is the Leading Freight API Integration Provider in the Philippines?
Transportify is one such logistics company with logistics software integration capability which can connect seamlessly with your business application. If the logistics operations of a business are neglected, customers would not be able to get the products they purchased, leading them to look for other suppliers. Without enterprise logistics operations to support the entire business process, it would be almost impossible to expand to new places and reach new markets.
Application program interface integration has made logistics operations easier by allowing seamless data transfer between two systems. Through freight API logistics software integration, quick and secure data exchanges occur, which help both parties act promptly if there are any problems. Freight API logistics integration is one of the many services that Transportify provides its clients. Through logistics software integration, a company can use its software to book delivery vehicles in the Transportify system.
Why Integrate with Transportify?
Integrating your logistics software with Transportify comes with many great benefits. It is designed to make things easier for businesses and to help them efficiently manage their deliveries to customers without having the burden to manually do tasks that require a lot of time, money, and effort from their employees. You may review some of the notable advantages of Freight API logistics software Integration with Transportify:
| Icon | Text | Column 3 |
| --- | --- | --- |
| API Integration | | |
| Get Quote | Create Bookings | Amend Bookings |
| Manage Bookings | Driver Location & ETA | Confirm Delivery |
1. Get Quote – instantly check the deliveries' pricing by merely inputting the pickup and drop-off location, time type, and vehicle choice.
2. Create Bookings – schedule delivery requests ahead of time up to two weeks in advance
3. Amend Bookings – additional requests can be made on delivery booking cards, and drivers will be informed in real-time.
4. Manage Bookings – businesses can easily navigate through all delivery requests and manage them easily.
5. Real-time Delivery Information – driver locations and estimated delivery time are provided to give customers more visibility and assurance that deliveries are secure and safe.
6. Delivery Confirmation – confirmation of deliveries can be done with the help of logistics software for freight API. It will automatically reflect on both software for easy navigation and handling.
The process of logistics software integration is made easy with Transportify. If your business is interested in availing logistics integration services, you may reach out to our business team via business@transportify.com.ph or fill out the form linked below:
You may also explore our services by scanning the QR Code or clicking the buttons to download our mobile application or access our web application.
| | | |
| --- | --- | --- |
| | or | |
Frequently Asked Questions:
What is freight API?
🚚 Freight API acts as a connection between the system of a company and its logistics provider. It can instantly retrieve information from a database and helps in simplifying the process of logistics. Freight APIs can provide secured shipping documentation and generate digital shipment invoices and other necessary documents. It helps businesses save hours in document management, logistics monitoring and reduce manual tasks in their operations.
What are the main functions of a logistics software?
🚚 Logistics software can provide solutions for better logistics management. It simplifies the manual tasks usually done with an additional workforce like fleet management and delivery scheduling. Having reliable logistics software will yield more savings from efficient operations and utilize current staffing to other facets of the business.
Is it advisable to do logistics integration with a trucking company?
🚚 For large businesses like multinational companies, logistics integration is worth venturing into for their operations. It is an ideal solution for streamlining processes and yield better results operation metrics. By integrating with a logistics company, the communication between the business and the provider will run smoothly. Issues with deliveries can be quickly resolved, which will translate into better logistics management and good customer service.