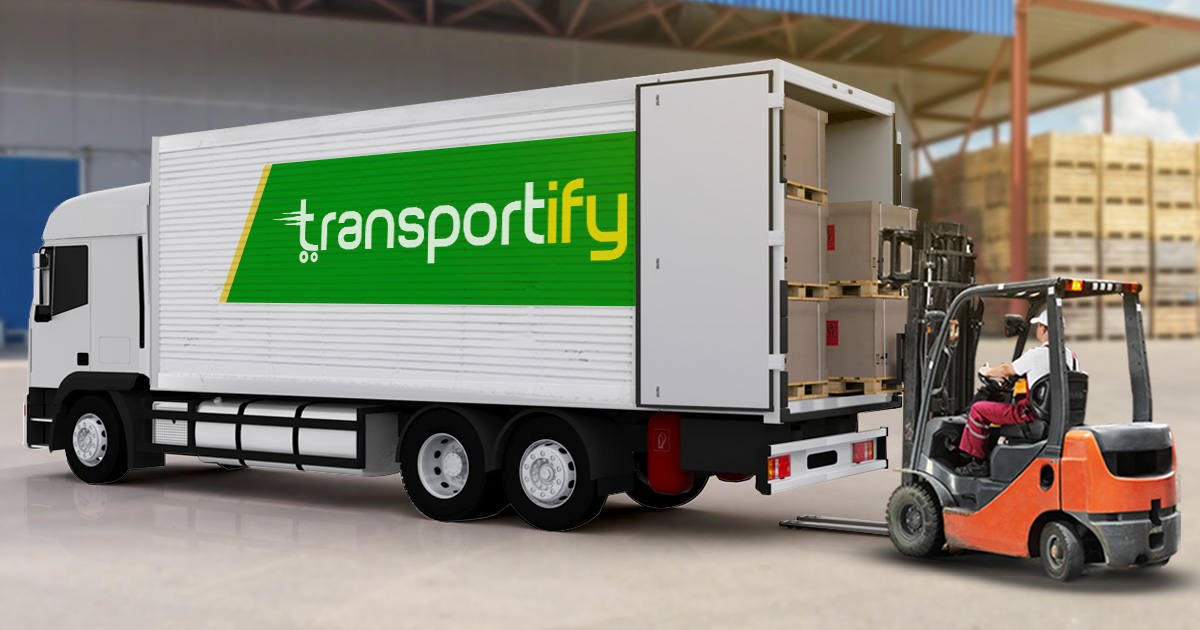 Logistics operations are always at the core of any business establishment. From transporting raw materials into manufacturing plants and delivering the final product to a customer's house, logistics is in every step of the way. In fact, numerous businesses all over the world rely heavily on the operations of a cargo service company in order to move their goods from the warehouse to the distribution center. In this article, we will talk about the full truckload service that these logistics providers offer.
When Should You Use Full Truckload?
All businesses, whether it be an MSME (micro, small and medium enterprise) or a multinational FMCG (fast moving consumer goods) company would need to move products on a regular basis. The small business would need an L300 van to move retail products from their storage facility to a customer's house. On the other hand, the FMCG company would need a 10 wheeler wing van truck for heavier and bulkier cargo from the warehouse to a distribution center or supermarket. In both scenarios, it is necessary that the companies use the entire space of the delivery vehicle to move their goods in order to have a more efficient operation.
Vehicle Type
Dimensions/
Weight Limits
Base Price


(Metro Manila)

Base Price


(Outside Metro Manila)

Base Price


(Visayas/Mindanao)

Wing Van 

32 to 40 x 7.8 x 7.8 ft




12000kg to 28000kg

7500 PHP

6500 PHP

6500 PHP

6w Fwd Truck

18 x 6 x 7 ft




7000kg

4850 PHP

4850 PHP

4850 PHP
Closed Van

10 to 14 x 6 x 6 ft




2000kg to 4000kg

1800 PHP

1450 PHP

1450 PHP

Open Truck

10 to 21 x 6 ft x open




2000kg and 7000kg

2300 PHP

1950 PHP

N/A

Mini Dump Truck

10 x 6 ft x open




2000kg

1500 PHP

1200 PHP

N/A

L300/Van

8 x 4.5 x 4.5 ft




1000kg

430 PHP

330 PHP

310 PHP

Small Pickup

5 x 5 ft x open




1000kg

310 PHP

250 PHP

220 PHP

Light Van

5.5 x 3.8 x 3.8 ft




600kg

250 PHP

192 PHP

225 PHP

MPV/SUV

5 x 3.2 x 2.8 ft




200kg

160 PHP

130 PHP

140 PHP

Sedan

3.5 x 2 x 2.5 ft




200kg

140 PHP

110 PHP

120 PHP
So when should a company use a full truckload service? To answer this question, let us first define what is meant by full truckload service in order to get a better understanding of this operation and how it can be used for business cargo logistics operations.
What Is a Full Truckload Service (FTL)?
Full truckload or FTL is the usual way a cargo service company operates when it fulfills a delivery requirement. In an FTL service, the entire cargo space of a vehicle is made available to the client. In order words, for that particular delivery booking, the client does not share the space of the truck with other customers. In this case, the client is at liberty to add multiple stops or make additional requests to the cargo service company since the space is not shared with anyone else.
Why Is FTL Service the Common Way of Transporting Goods?
Usually, full truckload operations are the default choice of any business and it is easy to see why that is the case. First of all, the full truckload service gives the company a great deal of flexibility. Because you are essentially renting out the whole truck, you can use it to move goods across vast distances such as the provincial delivery requirements of the business.
For example, you can deliver to as many as 15 locations if you use Transportify for your full truckload business delivery requirement. On top of that, the FTL service would minimize problems of wrong product delivery since it will not get mixed up with the items from other clients.
When Should I Use a Full Truckload Service?
If you are a company shipping out large volumes of goods, then the FTL solution is the right choice for your logistics needs. In this method of moving goods, you have the entire cargo space of a delivery truck at your disposal which gives you plenty of flexibility. Another situation that would necessitate using FTL service would be if you are under time pressure. There might be situations where time is of the essence and even though you can not fully exhaust the space of a delivery vehicle, using FTL would still be the best option. Although partial load delivery freight logistics is the best choice if you can not fully occupy the space of a delivery vehicle, it would not be the best choice when you need to beat a deadline. Because in a partial load service, the space is shared by multiple customers and so it would take a lot of time before your goods reach their final destination because the driver needs to fulfill all drop-off locations from various clients.
Now that we have a good understanding of the advantages of full truckload service, it is time to evaluate why we should use a cargo service company like Transportify to handle our FTL requirements.
SEE ALSO
Why Use A Full Truckload Cargo Service Company?
A business can choose to fulfill its own logistics requirements, especially full truckload service. However, that would entail investing a lot of time and other resources to make that goal a reality. The section below explores the reasons why it is best to use a cargo service company like Transportify to fulfill all your logistics needs.
Convenience in carrying your delivery requirements
Convenience and ease of carrying out tasks are always a primary consideration in using a third-party delivery company like Transportify. If a company opts to use a cargo service company, it would save plenty of time and resources. First of all, it does not need to procure delivery trucks in order to satisfy its delivery requirements. All it has to do is channel all of its bookings needs to the logistics provider.
It is even more convenient in the case of an app-based delivery company like Transportify. By downloading the app, the user can have access to many trucks at any time and from anywhere in Luzon, Cebu, and Davao. Furthermore, Transportify recently launched the interisland RORO shipping service which enables customers to move transport goods from Manila to key cities in the Visayas and Mindanao area.
A diverse fleet of vehicle types
Having the right vehicle type is important if you want to fulfill logistics requirements efficiently. For example, you would not want to use multiple L300 vans to accommodate the load that a single closed van can carry. Such a situation would be inefficient and a waste of resources. Another reason why most businesses outsource their logistics operations to a cargo service company is that these 3PL providers have the necessary vehicles fit for whatever FTL delivery you require.
For example, Transportify has a wide range of vehicle types spanning from sedans to 10 wheeler wing vans that can fulfill any type of delivery needs. Last-mile logistics requirements can be handled by the sedans and L300 vans. Transportation of temperature-sensitive goods can be done using the refrigerated truck of Transportify. In case you need to move construction aggregates, the mini dump truck of
Transportify is the right vehicle choice. In case you need to move appliances and furniture products, Transportify has the right vehicle for you. The closed van is the right vehicle for your needs. From the example above, it is clear that Transportify has all the necessary vehicles required for different types of cargo hauling needs.
Wide area coverage
Lastly, another major reason why businesses use a cargo service company is that these logistics providers can cover a wide area for delivery. For example, a restaurant may need to deliver frozen items from Manila to San Fernando, Pampanga, or Cebu City to Bogo City. In this case, a cargo service company like Transportify can fulfill this logistics requirement using its large trucks.
Download the Transportify app now by clicking the button below or scanning the QR code. If you have a business and would like to know more about our Transportify Corporate Account for Business, you may email business@transportify.com.ph.
| | | |
| --- | --- | --- |
| | or | |
Frequently Asked Questions:
How does the full truckload service work?
📦 In a full truckload service, the entire space of the vehicle is used by only a single client. This means that the customer can use as much space as possible to transport the cargo. The full truckload service in the Transportify app follows a simple process. All the customer has to do is enter the pickup and drop-off locations, choose a vehicle, and schedule the delivery.
What cargo service company can I use for provincial deliveries?
📦 Provincial deliveries in the Philippines can be a tedious task and outsourcing that operation to a third-party logistics provider is always a good choice. F2 Logistics is a well-known domestic and international freight forwarder. They also offer warehousing and customs brokerage services. Another cargo company in the Philippines is Infinity Logistics which can do sea, air, and land freight. But if you are looking for on demand trucking services, Transportify is the best company to use.