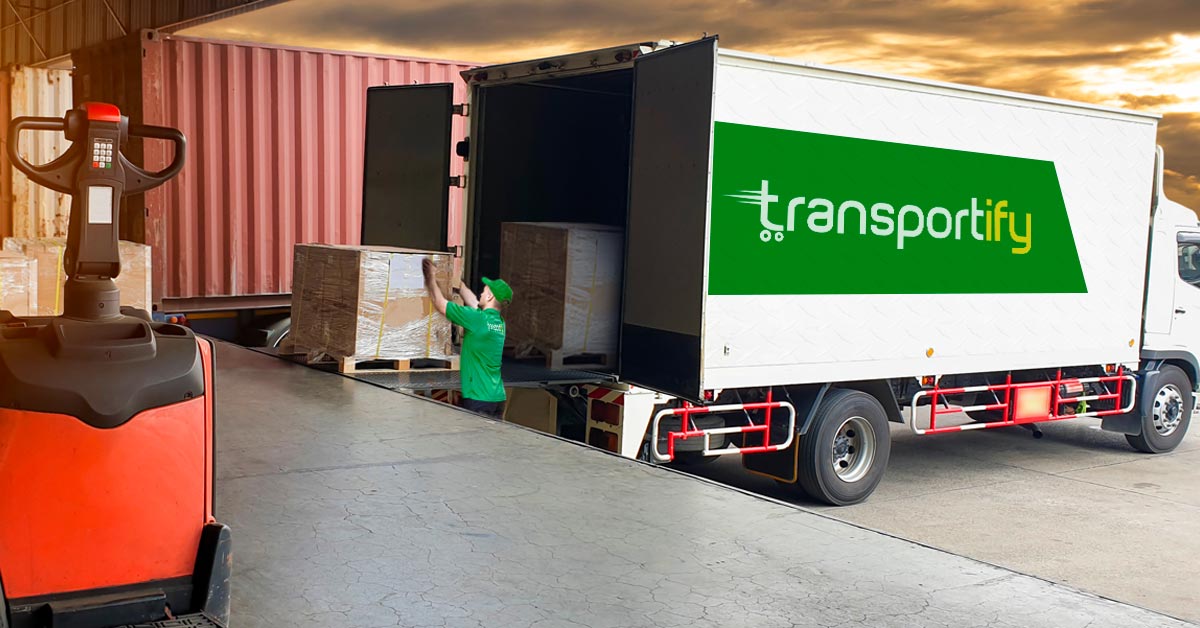 For a business, meeting customer deadlines and making deliveries more efficient are important goals that must be realized. These are important goals to reach if a company plans to expand to new markets. However, in terms of logistics operations, a business should also find ways to minimize delivery costs. One method of lowering logistics expenses is to use less than truckload (LTL) or partial load delivery options. In doing so, you only pay for the space occupied by your cargo. Transportify is a domestic freight company with partial load shipment options. Learn more about its services in this blog.
Finding ways to lessen the cost while maximizing output is the goal of any business. Optimizing the output of various business processes from marketing campaigns, product development and sales is a key performance indicator for almost every company. In the case of logistics, it is important to minimize overhead costs while still fulfilling all the logistics needs.
Usually, when a business uses a domestic freight company like Transportify, the intention is to rent the entire delivery truck for logistics operations. This means having full ownership of the space in that delivery vehicle. In many cases, this is a good solution especially if you have enough shipments to fill up the entire space of the vehicle.
However, there are times when you do not have enough goods to transport in 4 wheeler trucks for delivery. It would be expensive to still rent the entire space of the delivery truck if you will end up only using less than half of its capacity. Thus, a solution of trucking companies is to offer less than truckload shipping services. In doing so, the space of the truck is shared among multiple clients and you only have to pay for the space occupied by your cargo. To have a better understanding of the Partial Load service, we have a comparison table for you below:

SEE ALSO:
What Are the Features of a Partial Load Domestic Freight Company?
Less than truckload shipping is used when a company does not have enough cargo to occupy the entire space of a delivery vehicle. It is a cost-effective way of still fulfilling logistics demands at a lower cost. Instead of renting the whole cargo truck rental service and only utilizing a small portion of that space, less than truckload shipping allows many clients to share the space of a delivery vehicle and only pay for the space that their cargo occupies.
This section talks about the services of a partial load domestic freight company like Transportify.
Diverse fleet of delivery vehicles
Because their main line of business is transporting large volumes of goods from point A to point B, these freight forwarding companies have many types of delivery vehicles that can fulfill almost any type of logistics need. Last mile logistics operations can be accomplished by L300 vans and even 4 wheeler closed vans. Hauling of construction aggregates like sand and gravel can be done by Mini Dump Trucks. Deliveries of heavy and bulky cargo can be done using 6 wheeler trucks and 10 wheeler wing vans. For temperature sensitive goods, refrigerated trucks can handle those types of deliveries.
With Transportify, you can use these vehicles even if you can not entirely occupy its cargo capacity. The less than truckload shipping option allows you to share the space of your chosen vehicle with other clients who opted for that vehicle. This is a more economical option since you only have to pay for the space occupied by your cargo.
Book anytime and from anywhere
An app based domestic freight company such as Transportify has the capability of accepting deliveries at any time and from anywhere in Luzon for both intracity and interisland delivery. This kind of service would benefit many businesses, especially those in the retail industry. Since customer demand is always fluctuating, it is important to have an on-demand logistics provider that can service delivery requirements at any time.
Transportify provides 24/7 less than truckload delivery service so that clients can fulfill delivery needs instantly. There is no need to wait until you have enough goods to fill up an entire 6w Fwd Truck for long distance deliveries.
This service also provides convenience to many companies because they do not have to spend time planning out delivery schedules. With Transportify, they can just make a delivery booking whenever it is necessary to make a delivery.
Excellent customer service support and insurance coverage
Domestic freight companies know that customers want problems resolved right away. That is why investments to improve customer service support is always prioritized by many businesses.
For example, problems directly related to bookings can be resolved by the 24/7 customer service personnel of Transportify. They can respond to queries related to your less than truckload shipment immediately which gives you the assurance that your products are in good hands.
Because they handle large volumes of goods, a domestic freight company has insurance coverage on your items in case of any mishap while in transit. This is another way of giving assurance that your cargo is in good hands.
Having reliable 24/7 customer service and insurance coverage support is a mark of an excellent domestic freight forwarder. By using the less than truckload delivery service of Transportify, you can contact a customer service agent at any time and inquire about matters related to your delivery booking. Furthermore, there is financial protection in case your goods are damaged or stolen while in transit.
Benefits of Using Less Than Truckload Shipping
Less than truckload delivery has many benefits for both individuals and business clients. With partial load shipping, a business does not have to do its own logistics operations. It can simply outsource the delivery requirements to third party logistics providers like Transportify. In doing so, a business can spend more time on core business processes such as product innovation, sales, and marketing.
Another benefit of less than truckload shipping is cost savings. Because you only pay for the space occupied by your cargo and not for the entire truck, you can definitely lower logistics expenditure. Domestic freight forwarders like Transportify offer partial load shipping services at affordable rates so that you can deliver more while spending less.
Lastly, another benefit of partial load shipping is it reduces carbon footprint. With less than truckload logistics, the space of a single delivery truck is shared by multiple clients. This eliminates the need for all those clients to book a delivery vehicle separately. In effect, there will be fewer delivery vehicles on the road which means fewer greenhouse gas emissions.
Less than truckload delivery is the best solution to use when you do not have enough cargo to fill up an entire truck. With partial load, you only have to pay for the space occupied by your cargo. Furthermore, this is an environmentally friendly logistics solution since it lessens the number of delivery vehicles on the road. Transportify is a domestic freight company offering partial load solutions to individuals and businesses. It has excellent services and features such as 24/7 customer service. It also has a Corporate Account for Business fit those businesses that require regular delivery services.
Book the Transportify app and start making delivery bookings now.
| | | |
| --- | --- | --- |
| | or | |
Frequently Asked Questions:
When should I use less than truckload or partial load services?
🚚 Partial load shipping should be used when you do not have enough cargo to fill up the space of a delivery vehicle. In this case, many clients share the capacity of a single delivery truck and only pay for the space occupied by their goods. Furthermore, this method of shipping should also be used when a company wants an environmentally friendly logistics solution.
What is a Domestic Freight company?
🚚 A domestic freight company handles the transportation of goods and products within a country. For example, an appliance company in Manila wants to transport stocks to its branch in Cebu. Domestic freight companies handle this operation and ship goods via land, air, and sea from source to destination within the country.
What are some Domestic Freight Forwarding companies in the Philippines?
🚚 Domestic freight forwarding is important in the Philippines given the fact that it is difficult to transport goods due to the archipelagic structure of the country. For on-demand freight forwarding in Luzon, Transportify is the right logistics company with numerous service options. It has a wide range of vehicle types with 24/7 customer service support. On the other hand, F2 logistics is a domestic freight forwarding company that can move goods via air freight or sea freight. 2GO is another cargo forwarding company with full container load (FCL) and less than a container load (LCL) shipping services.