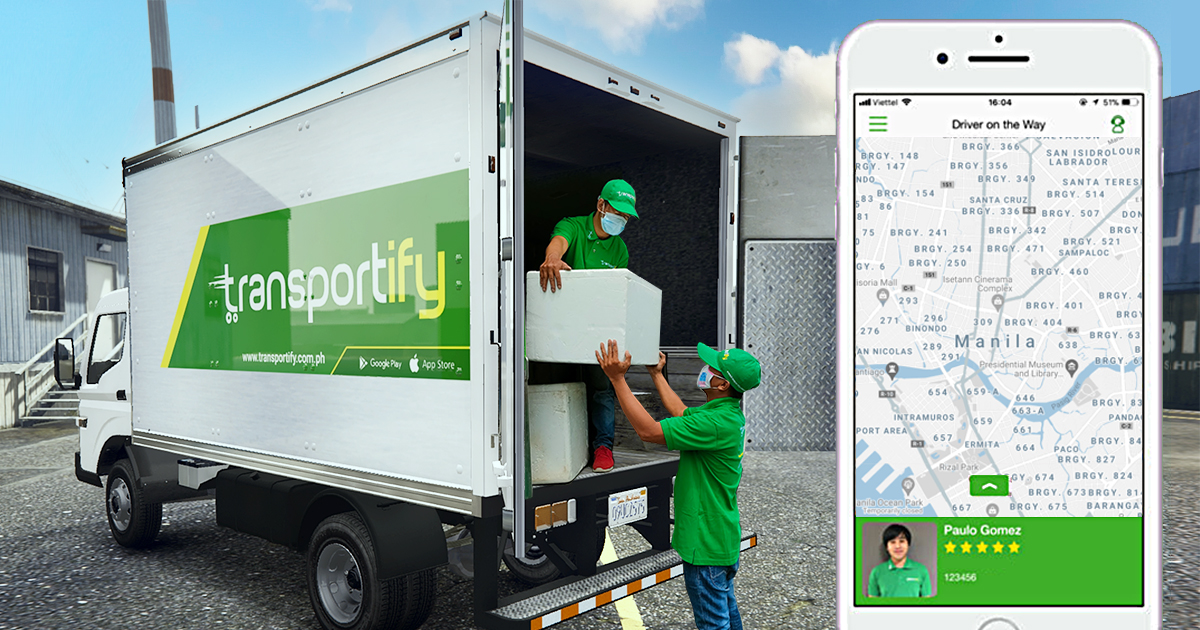 Logistics operations are very important in any business. It has the capacity to deliver goods from the manufacturer to the warehouse or from the distribution center straight to a client's home. By not having logistics operations, it will be very difficult for a business or company to fulfill the demands of the customers and may also impede the opportunity for expansion in different markets.
To satisfy these logistics requirements, businesses must consider the possibility of partnering with modern logistics companies in making logistics more manageable and efficient. As businesses expand, the demand for bulk transportation has also increased. Therefore, in this article, we will be discussing full truckload and how to optimize it by outsourcing services with a top tech-logistics company like Transportify. Learn more by reading this article.
Full Truckload: Explained
FTL is commonly referred to as full truckload service. FTL is usually used to transport large shipments of goods that require the whole space of the vehicle or the entire truck. With FTL or full truckload, the customer's freight is the only cargo that is moved by the logistics provider's truck and has exclusive use of the vehicle's space.
In any case, customers may opt-in to reserve the full capacity of the vehicle even though it will not be consumed entirely by the goods. By doing so, it would ensure that the goods are not encountering any change of hands and will not be stuck with other products that are usually transported in other types of freight delivery services. Clients who prefer to hire an FTL service may also enjoy the liberty of adding multiple stops and other requests since the truck is not shared with other customers.
One of the leading companies for FTL services in the Philippines is Transportify. If you are a business trying to find the right provider for your FTL logistics needs, then you may take a look at the featured benefits of joining the Transportify Corporate Accounts for Business:
Business Program
Services
Program Features
Live Support

Open 24/7

Prepay

Available

Postpay with Monthly Invoicing

Available

Destinations

A total of 16 destinations can be added in every booking

COD/POD
COD + POD
2.50% of invoice
Min of 80 PHP
(Flat Fee/Booking)
POD Only
80 PHP for ≤ 3 destinations
160 PHP for ≤ 10 destinations
200 PHP for ≤ 15 destinations
Insurance and Warranty

Up to 3 million PHP coverage from OONA Insurance

Nationwide Service Area

Available




Interisland and Same Day Trucking in Luzon, Visayas, and Mindanao

Business Web Dashboard

Team Account Management Customized Reports
How to Optimize your Full Truckload Service?
There are no hard and fast rules that should be followed by the customer. However there are really certain situations where FTL might be more beneficial than using other freight delivery services. All that is left to do is optimize the functionality of FTL service. Get to know these situations and assess whether it is applicable to your business.
1st situation: Let us say that your business is shipping more than ten pallets in one go, then FTL service is going to be the best option for your business needs. You should also consider the requirements of your products whether they are fragile or not. To avoid excessive handling during loading and unloading, FTL service option is your best choice since it only limits interaction to just the loading and unloading process from the vehicle.
2nd situation: Let us say that you have a hard deadline and the date is approaching quickly. In such situations, you might as well consider a full truckload delivery. You will save much time from delivery since you only need to reserve a single carrier to transport your items versus booking multiple vehicles. For time-sensitive deliveries, you should definitely consider outsourcing it to a cargo truck service provider like Transportify.
3rd situation: Let us say you have a warehouse delivery spanning longer routes, then an FTL delivery from a cargo truck service will be your best choice. Most cargo truck service providers have wide area coverage. In the Philippines, Transportify is the leading company that most FMCGs, electronics companies and SMEs use for FTL service going to leading provincial routes in Luzon. No other modern logistics company has this option that can be easily secured using a mobile app.
It is essential for a business owner to be aware of the possibility that the products may encounter damages during delivery. Optimize your FTL service by choosing the right cargo truck service provider that can handle shipments safely.
SEE ALSO
How to Work with a Cargo Truck Service Provider for FTL Service?
As you may already know, understanding the correct specifications of your logistics is the key to identifying the right type of freight delivery for your business. After assessing your logistics needs, there comes a very complicated undertaking of finding the right cargo truck service provider that is able to fulfill your business delivery needs. Most often, third party logistics (3PLs) are a good choice especially when shipments have very special requirements and hard delivery deadlines. Cargo truck service providers and 3PLs provide countless benefits that bring huge opportunities to their clients. Listed below are few of the benefits that you may receive once you partnered with a cargo truck service provider for your full truckload shipments:
Expertise
It is safe to say that freight shipping is the core expertise of many cargo truck service providers in the market. They have a full experience of determining the best way to handle freight, both FTL and partial load services. 3PLs and cargo truck service providers are also exposed to helping different clients which adds up as a factor in addressing different issues in deliveries. This competency in freight handling will surely help a business to evaluate the right shipping process as well as choose the most appropriate option to overcome potential problems and reduce logistics costs.
Cost Effectiveness
Cargo truck service providers for FTL operations have significantly higher volume in terms of the number of deliveries made across the whole country. This is because it has a lower cost for bulk transportation that helps clients to have leverage in handling their logistics processes. By partnering with a reliable logistics service for freight FTL, you get to have access to cost-effective rates.
This is reflected in the rates of Transportify. With the help of technology, freight deliveries are highly optimized to provide the best rates to customers and potentially win the volume of their deliveries. Not only does it have a low rate but it actually has a high delivery fulfillment rate that helps in increasing customer retention and maintaining the level of inventory for the company.
Visibility
A business should be aware of what is happening to their freight at any point in time. Many business customers are afraid of losing their items when outsourcing to a freight FTL service. But with the help of technology in logistics, visibility has become very manageable and easy. Modern 3PLs and cargo truck service such as Transportify values its commitment to make trucking easy. With that, they are able to provide track and trace capabilities for freight shipments.
Customers are able to track their shipments with just a few taps or clicks from their personal devices. Detailed updates are available from the shipment's inception up to the time that it reaches its correct destination.
The Bottom Line
The final decision in availing an FTL service will vary depending on the costs, handling and time to fulfill the freight shipment. Full truckload service provides a better way for heavy loads, irregular sized shipments and usually takes a lot of space and payload capacity. Full truckload service is the way to maximize deliveries with large volumes going to leading locations in the Philippines.
Transportify is here to help you with FTL. We have a high tech trucking service that makes deliveries cheaper and has increased utilization rates. For interested businesses who are seeking logistics support, you may email our team at business@transportify.com.ph and we'd be happy to help you. If you need urgent assistance with FTL, try reaching out to our 24/7 live support with trained representatives to handle various delivery issues
If you want to know more about Transportify and how it revolutionized logistics in the Philippines, then you may start by exploring our website or downloading our application. You may proceed with visiting www.transportify.com.ph or scanning the QR and clicking the button below:
| | | |
| --- | --- | --- |
| | or | |
Frequently Asked Questions:
What is the difference between partial load and FTL service?
💼 FTL services are more focused on bulk transportation of goods. It takes the whole space or payload capacity of the truck for freight delivery. On the other hand, partial load refers to the method of sharing a cargo space of a vehicle with other clients. In this type of service, you only need to pay for the space that your items have occupied in the delivery.
Who are the leading cargo truck service providers for full truckload service in Metro Manila?
💼 The most common cargo truck service providers for full truckload service in Metro Manila are the traditional ones. They follow the usual process of calling to reserve a vehicle for freight delivery. But now, modern logistics companies sprouted in the Philippines and disrupted the way logistics work in the market. Transportify is one of the leading modern logistics providers which utilizes technology in logistics. Customers are able to secure a booking by visiting the application and specifying the requirements of their FTL delivery service.