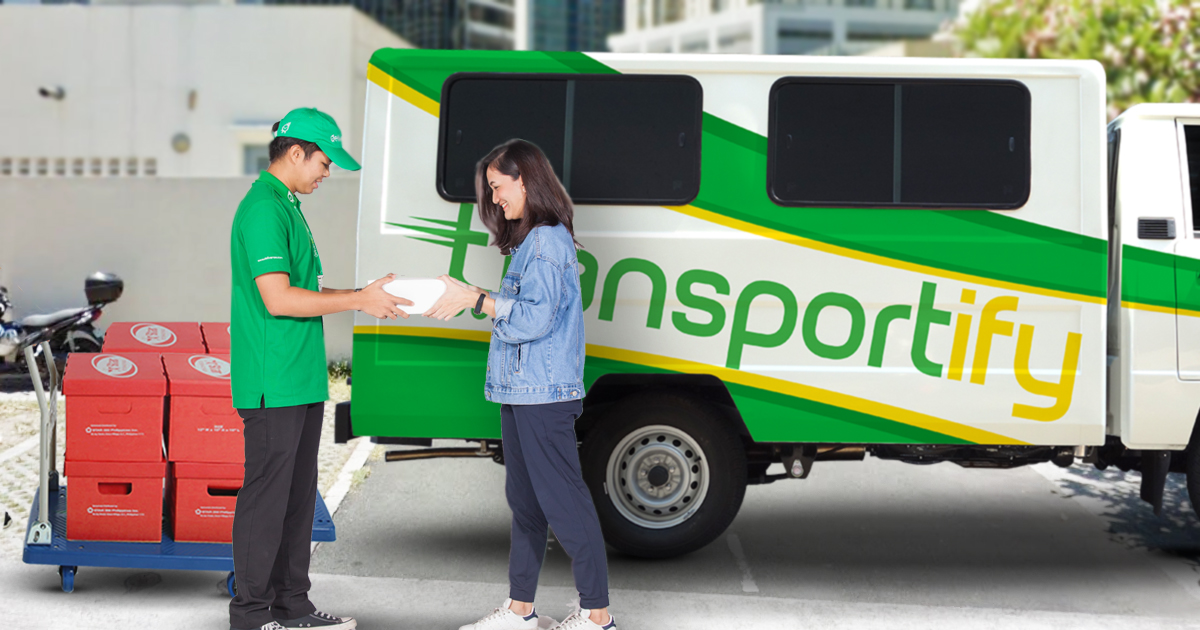 Efficiency in delivery awaits our customers when they use the Transportify Courier App for same-day delivery. With this express logistics option, it is now possible to schedule an urgent delivery within 60 minutes and not encounter any problems in delivering your items to their destination. Apart from the immediate delivery services, you may also choose to schedule your booking from 3 hours before the pickup time up to 2 weeks in advance. Prepare your items ahead of time and expect your selected vehicle to arrive on the scheduled day. Explore this article to know more about the bulk and cheap courier service of Transportify.
What is a Cheap Courier Service?
A cheap courier service provides excellent delivery operations at the right cost. Small items which do not need to be moved via large trucks are often transported using smaller vehicles such as sedans. A cheap courier service like Transportify offers on-demand logistics solutions of small items like parcels and food products at affordable rates. Since Transportify uses sedans and MPVs for courier services, it is also capable of handling bulk deliveries.
With Transportify's flexibility in delivery, you may now book for bulk deliveries anywhere in Luzon and the province of Cebu. We are not your typical courier that focuses on small-scale deliveries, but we provide convenience to the suppliers of big and bulky items that require large vehicles for product transportation. The delivery fees of Transportify depends on the vehicle class that you need for your business. Economic vehicles such as sedans and MPVs have lower costs that can fit 300 kilograms of goods. The standard service includes the driver, fuel, vehicle, and special help to load and unload your goods for delivery. To know more about our standard delivery fare pricing, you may explore the table below:
| Vehicle Type | Cargo Dimension | Capacity | Starting Price |
| --- | --- | --- | --- |
| Vehicle Type | Cargo Dimension | Capacity | Starting Price |
| Economy (Sedan/Hatchback) | L: 3.5 ft x W: 2 ft x H: 2.5 ft | 200 kg | ₱120 |
| Economy Extra Space (SUV/MPV) | L: 5 ft x W: 3.2 ft x H: 2.8 ft | 300 kg | ₱140 |
| L300/Van | L: 7 ft x W: 4 ft x H: 4 ft | 1000 kg | ₱430 |
| Closed Van (4W) | L: 10 ft x W: 6 ft x H: 6 ft | 2000 kg | ₱1800 |
| Closed Van Extra Space (6W) | L: 14 ft x W: 6 ft x H: 6 ft | 2000 kg | ₱2100 |
You may also choose among the following vehicles depending on the requirements of your business delivery. Assess which of these can give you a more generous benefit and more cost savings.
Choosing the Best Courier Service in the Philippines
Choosing the best courier can be quite complicated. As you may know, since the birth of online selling, many couriers are competing with each other to gain attention and trust from the customers. So, what qualities do couriers have that made them the top pick?
Customer Service: The best couriers could provide you the most pleasing customer service that they have. Meaning, they were able to address all of your concerns and issues promptly.
Honesty: An excellent courier is not only about being reliable but also an honest company and staff. You can make sure that no matter what your goods and items are, they're safe in good hands.
Professionalism: If you're a seller, remember that your courier partner is an extension of your business. So, if your chosen courier like Transportify PH provides an excellent service, customers will remember that and can give you more profits in the long run
SEE ALSO:
Transportify: Courier Service with Plenty of App Features
A top pick from business, Transportify courier service can handle your delivery to any point in mainland Luzon and Cebu. It is considered one of the leading app-based courier services in the Philippines. Here are some highlights of availing courier services from this excellent delivery provider:
1Not your traditional courier
Transportify's user-friendly application does not only let you transact deliveries in just a few clicks; it also allows you to track and trace express deliveries in real-time. This is a non-traditional cheap courier service in the Philippines that allows you to book your deliveries using a mobile or web application.
Just download the app via App Store or Google Play, select a pickup and delivery schedule, and monitor where your shipments are. You'll also receive a digital signature from your receiver once the packages are received. If there are multiple provincial destinations, you'll receive one from each receiver.
2Same day delivery
Same day delivery at any point in Luzon and Cebu for a reasonable price, plus the ability to track and trace your shipments in real-time? With the unparalleled service that Transportify has to offer, there is nothing more you can ask for.
Continuously intensifying their delivery flexibility, Transportify's cheap courier service in the Philippines is right for your business! For more information, please browse through the website or chat with us.
3Large Service Area
Transportify picks up and delivers anywhere in Luzon and some provinces in Visayas and Mindanao. Be it a delivery up in the North (Ilocos Region, Cagayan Valley, and the Cordillera Administrative Region) or down to the South (CALABARZON, Bicol Region, Cebu, Davao, Tacloban, Mindoro, and others.), they can provide you with a cost-efficient service. A first for any app-based courier in the Philippines.
All you need is to book a vehicle for your shipments within our Standard Service Area. Book now and let Transportify handle your deliveries at any location of your choice.
Transportify's user-friendly application does not only transact your shipments efficiently in just a few clicks; it also allows you to track and trace your packages anywhere.
424/7 Customer Service
The dedicated customer service adds up to the excellent experience in booking for cheap courier services of Transportify. CS Agents were proactively trained to answer queries and address concerns regarding their booking. You may access this option on the website or reach out using the dedicated icon on the application.
5Full-Day Service
Transportify is the leading provider of full-day service for bulk item delivery in the Philippines. This feature is available for economy, L300/Van, Pickup truck, and Closed Van. Full day cheap courier service includes 10 hours of delivery service, unlimited distance and destinations, Full-service loading and unloading, pickup and drops off within the service area, and other reasonable tasks on request.
Bulk Courier Service in the Philippines
Now that you know why Transportify is the top pick for cheap courier service in the Philippines let's talk about what's unique about today's couriers and how it affects businesses.
In the past year, courier services have been very limited to traditional providers that highlight next day delivery depending on the location. Sometimes, parcels sent using these logistics couriers take about a week to arrive at the recipient's location. It then evolved into small business delivery with modern logistics technology that uses small vehicles as the primary mode of transportation for the packages.
But, as we progress in time, customer requirements continuously change because of the adaptation with the market. The packages and goods they send to their customers to become more extensive and require special handling during delivery. It is where bulk courier service in the Philippines started to grow.
Bulk courier service in the Philippines is powered by big vehicles such as cars and trucks. They usually transport appliances, furniture, and large amounts of consumer goods. Sometimes, bulk couriers also cover delicate products such as flowers that require vehicles that will help prolong its appearance.
The market of bulk delivery services is expected to accelerate their growth due to the change in market behavior. People nowadays shop using ecommerce platforms that make up most of the demand for this delivery solution.
Why should your business choose cheap bulk couriers?
As you may know, there is no shortage of vehicles for bulk deliveries. Not only can you find it on an accessible platform, but it gives assurance that your goods are being delivered to your customers safely and securely, especially that most bulk couriers offer insurance for their deliveries.
If you're a seller, it is more convenient to use a bulk courier where fees and rates are affordable. Not only will it benefit your business, but buyers will also get savings from it. You wouldn't like to pay an extra fee that is too expensive for a particular good as a buyer.
Moreover, shipping the goods using the usual channels or local shipments can cost you more money. There are separate taxes, stamps, and other fees that are included for that kind of courier. Because of that, sellers and buyers are looking for a more cost-effective, reliable, and trustworthy point to point alternative, and the top pick is Transportify Philippines for cheap courier service in the Philippines.
Transportify Philippines is a bulk and cheap courier service in the Philippines, giving sellers and buyers affordable rates, convenience, and assurance that their goods are safe and secure. If you're looking for this kind of qualities in a courier partner, search no more, you've come to the right page. With Transportify, you can ensure that all of your goods and cargo that needs to be delivered will arrive at the receiver in good condition.
Frequently Asked Questions:
How much do courier services cost in the Philippines?
📦For cheap courier service in the Philippines, the motorcycle courier usually costs about P200-300+. If you're looking to deliver larger and bulky items or are too fragile to be transported by one, you can book Transportify's economy vehicle where the price starts at P120 and can be delivered anywhere in Luzon and Cebu.
Who has the cheapest courier service price for multiple deliveries?
📦For a motorcycle courier, Grab Express offers a base fare of P80 and can deliver within Metro Manila. If you require a bulk courier with an extensive service area, you can book Transportify's Economy vehicle with a base fare of P120 and deliver from anywhere in Luzon and Cebu, connecting more businesses to their customers. You may also add drop-off points for multiple deliveries with corresponding extra cost for each stop.