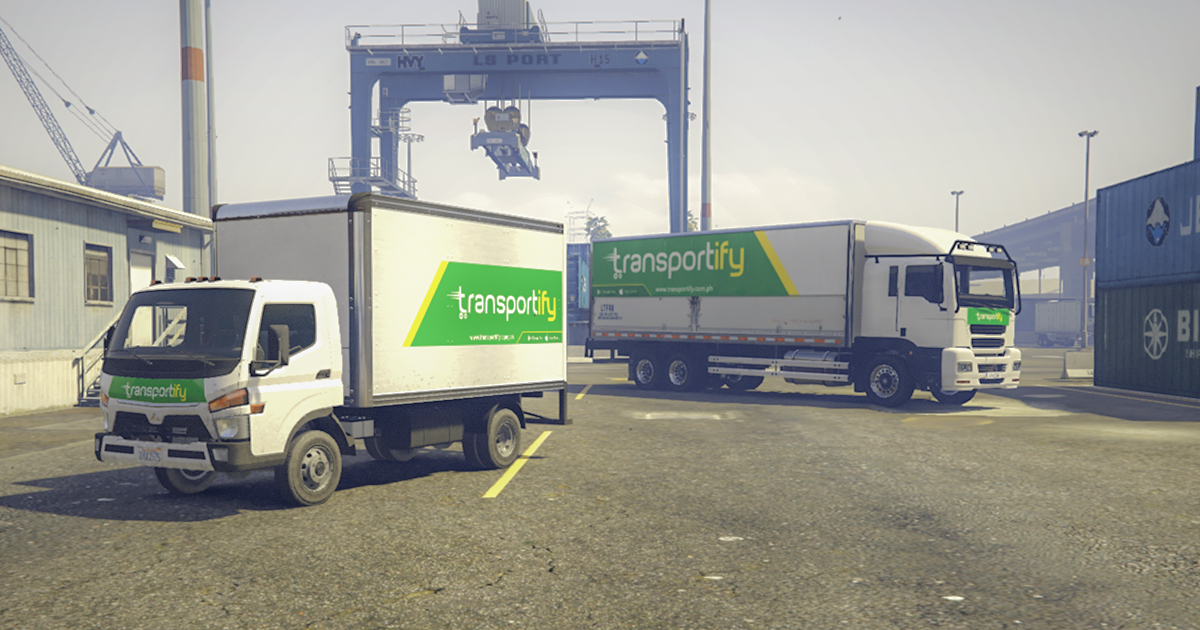 As your business expands and you start looking to freight forwarding and cargo shipping companies, you'll discover a new world of technical jargon and unfamiliar policies. It's a rather overwhelming experience and one that can be made far easier by outsourcing your international logistics to freight shipping companies.

In This Article
In this post, we are going to share a few helpful tips that can aid you in familiarizing yourself with freight forwarding operations. Even if you do outsource your logistics needs to a third-party company like Transportify, you'll still want to remain updated and very much a part of the process.
The table below shows the delivery rates of Transportify cargo shipping vehicles.
Vehicle Type
Dimensions/
Weight Limits
Base Price


(Metro Manila)

Base Price


(Outside Metro Manila)

Base Price


(Visayas/Mindanao)

Wing Van 

32 to 40 x 7.8 x 7.8 ft




12000kg to 28000kg

7500 PHP

6500 PHP

6500 PHP

6w Fwd Truck

18 x 6 x 7 ft




7000kg

4850 PHP

4850 PHP

4850 PHP
Closed Van

10 to 14 x 6 x 6 ft




2000kg to 4000kg

1800 PHP

1450 PHP

1450 PHP

Open Truck

10 to 21 x 6 ft x open




2000kg and 7000kg

2300 PHP

1950 PHP

N/A

Mini Dump Truck

10 x 6 ft x open




2000kg

1500 PHP

1200 PHP

N/A

L300/Van

8 x 4.5 x 4.5 ft




1000kg

430 PHP

330 PHP

310 PHP

Small Pickup

5 x 5 ft x open




1000kg

310 PHP

250 PHP

220 PHP

Light Van

5.5 x 3.8 x 3.8 ft




600kg

250 PHP

192 PHP

225 PHP

MPV/SUV

5 x 3.2 x 2.8 ft




200kg

160 PHP

130 PHP

140 PHP

Sedan

3.5 x 2 x 2.5 ft




200kg

140 PHP

110 PHP

120 PHP
Prepare Your Goods for Extreme Conditions
There are many parties involved in handling your goods during cargo shipping operations. For example, there is the local trucker who picks up your goods from the warehouse. Then, there are the porters who load your cargo to the designated vessel. After the vessel reaches its destination, another set of porters will unload the goods from the vessel and load them into delivery trucks. And finally, delivery truck drivers will unload your goods to the destination. Whether you are loading the goods yourself or using a professional freight shipping company, you should ensure that your goods are prepared to go through many loading and unloading procedures as well as extreme weather conditions. It's not uncommon for a cargo ship to experience dramatic changes in weather, putting your goods through both high and low temperatures. Tropical cyclones and other extreme weather disturbances often occur in the middle of the pacific ocean. In fact, the World Shipping Council estimates that there are at least 350 containers lost at sea each year.
Thus, you should invest in materials that can protect your goods, while also ensuring that they are packaged appropriately. The use of cartons makes it easier to handle your freight because it puts loose items together. It also allows you to protect your goods by using extra packaging aids like bubble wrap or foam packing. Using pallets, a movable platform with standard size of 48 inches by 40 inches, is another freight shipping tip to protect your items for cargo shipping. By using a pallet for your cargo shipping items, you make handling the goods easier. However, just make sure that the goods don't protrude the area of the pallet. Cargo shipping crates offer the best protection to whatever goods you want to ship. The strong weight-bearing and steel walls give full protection to your goods in harsh weather conditions. Thus, an important freight shipping tip is to make sure that the packaging of your goods is sturdy to weather the storms at sea.
Proper Scheduling and Streamline Operations
Proper scheduling of logistics and freight shipping operations can translate to huge savings for the company. Why have three different shipments of the same product when it can all be done in just one shipment? That is why one of our freight shipping tips is to implement proper scheduling of cargo shipment and to streamline operations.
A complicated shipping process will oftentimes derail the entire operations of your company. If employees and delivery truck drivers have to accomplish hundreds of paperwork just to get things moving, chances are that there will be delays ahead. The best way to avoid this is to streamline the process by identifying the essential steps in the whole process, documenting those steps, and setting guidelines on how to execute them. That way, paperwork is minimized and your employees can focus more on the process than on filling up paperwork.
When you want to schedule cargo shipping, always have the mindset that it is better to advance the booking rather than delay. An advanced booking would give ample time for the freight shipping company to assign a vehicle such as a delivery truck or a 10 wheeler wing van to service your delivery requirements. In doing so, problems like having a driver or vehicle unavailable are circumvented. Another advantage of advanced booking is that you can easily make adjustments to your schedule in the event of unforeseen circumstances. Advanced booking gives you and the freight shipping company enough lead time to make changes in case such situations occur.
Lastly, an important part of scheduling and streamlining operations is to improve communications internally. Improving internal communications can be as simple as setting up an internal messaging system where employees can message each other easily using their devices for work related concerns. It can also mean having short but regular meetings to make sure that company plans and strategies are understood by everyone. After all, workplace communication is important because it allows the company to operate effectively.
SEE ALSO
Insure Your Cargo
It is not unheard of for goods to go missing while in transit, for example, the container falls from the ship during extreme weather conditions (i.e., a violent storm).  Thus, one of our freight shipping tips is to highlight the importance of insuring your cargo.
Cargo shipping companies can not guarantee the safe delivery of cargo due to the unpredictability of sea travel. The possibility of lost, stolen, or damaged cargo is always present in any freight shipping operation. Moreover, a freight and cargo shipping company may not be held accountable for these damaged items by the terms of the contract agreement or as stated in the laws of a country.
There are many different types of cargo insurance policies. The main objective of these policies is to compensate the owner of the cargo in the event of damaged or lost goods due to a sea mishap, piracy or any other events stated in the contract. A common type of cargo insurance is the "Damage to cargo" policy. This policy indemnifies the owner in case his cargo shipping items are damaged while in transit. A Rejection insurance protects the owner from the risk that his cargo may be rejected from the port of destination. Since a government's policy on products allowed for import and export are unpredictable and always changing, it is always a smart idea to protect yourself in case your goods are not allowed entrance by the local authorities. Another type of cargo insurance, called Exhibition Risks, is intended for those companies or individuals who avail of freight shipping services to send their goods for a show or promotional purposes abroad. These goods could be a new model of a luxury car. The makers of that vehicle may want to showcase their product in a different city which warrants them to use the services of a cargo shipping company. However, since the product is new and the first of its kind, they want to give it all the protection they can afford. The Exhibition risk policy is ideal for these clients because it covers the goods while in transit and during the event where the product is shown to the public. Lastly, there is the Cargo Legal liability which provides protection from damages to goods arising from the activities of the cargo shipping company.
Insuring your cargo is important because it gives your company protection or compensation in case there are any damages to your goods. It protects your company's cash flows from liabilities brought about by damaged goods and insuring your cargo gives you peace of mind that, in case there are any damages to your cargo, you will be compensated. With Transportify, your goods are insured in every booking that you make. Limits for incidental insurance vary for each vehicle class. However, for Business Program clients, incidental insurance coverage can exceed Php 3 million.
How to Find the Right Freight Shipping Company?
When looking for effective freight management and cargo shipping companies to work with, you should thoroughly research the industry and know what to expect. You should also get an idea as to how the process works from start to finish and the typical 'journey' that your goods will go through when getting from A to B. It is also important that you choose the right cargo shipping company to fulfill your transportation requirements. For starters, it is essential that a freight shipping company understands your needs and wants to help grow your business. Transportify, a third party logistics provider, offers a business program for companies with regular transportation requirements. The business program includes goods insurance for up to Php 3 million and other benefits such as having your own account manager, flexible payment patterns, and a business process team that instructs drivers in case you have any special instructions in loading and unloading your cargo.
Conclusion
Ultimately, if you find yourself a reputable and established logistics company to assist you with the freight forwarding and cargo shipping process, then you should be able to relax in the knowledge that it will be handled as seamlessly as possible. However, it won't always be a smooth sailing process due to the many unpredictable factors. But with the right cargo shipping company, these things can be sorted out easily.
If you have any further questions, or you'd like to know more about freight services in Philippine logistics, then please contact us today. One of our friendly representatives will discuss with you everything that you need to know. Download the Transportify application by scanning the QR Code or clicking the buttons below:
| | | |
| --- | --- | --- |
| | or | |
 📦 Can cargo shipping help my business grow?
Yes. Cargo shipping can help your business by expanding your base of customers. With cargo shipping you are not restricted to just servicing the clients of your region, you can transport your goods to other places as well. In doing so, you can acquire the market of different areas and before you know it, you could be shipping your goods across the globe. Thus, cargo shipping can help your business grow by providing transportation solutions for your goods so that they can reach other destinations.
📦 Why is freight shipping important?
Because the world depends so much on the import and export of goods, freight shipping is important because it enables this activity. Freight shipping allows cars manufactured in Japan or the United States to reach the Philippines and electronic products from the Philippines to reach other countries. Freight shipping powers the economy of countries by allowing them to export their goods and to receive imports from other countries as well. Without freight shipping, countries dependent on imports will find it difficult to satisfy the needs of their citizens.