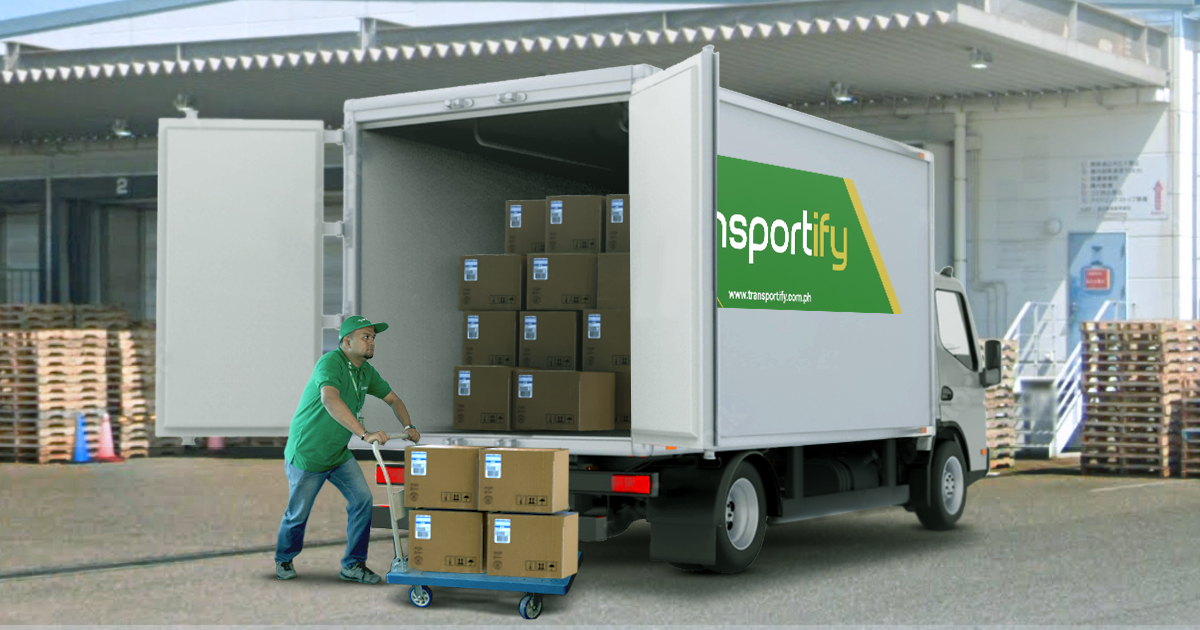 The world of today is such an interconnected environment wherein the flow of data and communication happens at an extraordinarily fast pace. A business owner can be in Singapore but still run the company in the Philippines. The same fast-paced movement can be seen in cargo shipping operations. Since the Philippine market continues to grow in areas outside of Luzon, so does the need to move goods quickly and efficiently. That is why a shipping company in Cebu must have the necessary capabilities to deliver goods to various locations of the province quickly and efficiently.
What Businesses Can Rely On Transportify's Cargo Shipping in Cebu?
In recent years, consumer behavior has changed rapidly. Thanks to the growth of the e-commerce industry, more and more consumers prefer to shop online. From everyday essentials such as toiletries and food products to electronic gadgets like laptops and smartphones, customers prefer to stay home and shop using online shopping platforms like Lazada and Shopee. On top of that, these platforms offer flexible payment options such as bank transfers and mobile payment solutions. 
Large and bulky products such as appliances and furniture are also experiencing a lot of traffic from the market. As more and more young families start to build their own homes, the demand for home appliances such as television units, air conditioners, and refrigerators has also increased, which means appliance companies are looking for ways to transport their products all over the country. In Cebu, the housing market remains robust, according to the Philippine News Agency. This means that more and more Cebuanos are looking to build or purchase their own house, which is good news for appliance and furniture dealers.
Another industry that heavily depends on cargo shipping is the fast-moving consumer goods (FMCG) sector. This industry is responsible for providing many of our daily necessities, such as food, beverages, and toiletries. As the population in Cebu grows, so will the demand for more of these products to supply each household. Because of the heavy logistics requirements for this industry, many FMCG companies use a cargo shipping company in Cebu to be able to move goods within the island province and also to various locations in the Visayas and Mindanao areas. 
These are just a few industries that rely on cargo shipping operations, especially in the Cebu area. Although a company can choose to fulfill its own logistics needs, such an endeavor would be very expensive and unsustainable. Instead, many company executives prefer using an app-based cargo shipping company in Cebu like Transportify that can fulfill delivery needs on-demand at any time.
The table below shows the vehicle types of Transportify for the Cebu area. 
Vehicle Type
Dimension &
Weight Capacity
Base Price
(Visayas/Mindanao)
Wing Van 
32 to 40 x 7.8 x 7.8 ft
12000kg to 15000kg
6500 PHP
6w Fwd Truck
18 x 6 x 7 ft
7000kg
4850 PHP
Closed Van
10 to 14 x 6 x 6 ft
2000kg to 4000kg
1450 PHP
L300/Van
8 x 4.5 x 4.5 ft
1000kg
310 PHP
Small Pickup
5 x 5 ft x open
1000kg
220 PHP
Light Van
5.5 x 3.8 x 3.8 ft
600kg
225 PHP
MPV/SUV
5 x 3.2 x 2.8 ft
200kg
140 PHP
Sedan
3.5 x 2 x 2.5 ft
200kg
120 PHP
Why Use an App-based Cargo Shipping Company in Cebu?
Transportify, an app-based logistics company, is now available for on-demand delivery operations in Cebu. Currently, it offers the sedan, L300 van, and canopy multicab vehicle options. The larger trucks, such as the closed van, 6w fwd truck, and 10 wheeler wing van, will be available soon. In this section, we will talk about why using an app-based cargo shipping company in Cebu is a strategic decision when looking for a logistics solution.
Flexible delivery options
No matter the industry sector, a company must be ready to face the fluctuating demand of the market. It must be ready to face seasons of both high and low demand. And in the Philippine business landscape, the different seasons bring about a change in consumer demand. For example, the demand for retail, electronics, and FMCG products is at high levels during the Christmas season. On the other hand, there is low market demand during the rainy season in June and July. On top of that, the Philippines experiences around 20 typhoons per year which is another factor that adversely affects market demand.
With the situation described above, a company must partner up with a cargo shipping company in Cebu that can readily adjust to the different market conditions. It must offer its clients an ample amount of flexibility in order to cope well with the changing market conditions. Transportify is a third-party logistics company that offers plenty of flexibility to its customers. 
First of all, it is an app-based logistics platform that operates 24/7. Unlike traditional logistics companies, Transportify does not have a cut-off time, which means that it is ready to accommodate your deliveries at any time of the day and from anywhere in Cebu. There is also no need to worry about extra charges in Transportify. When you make a delivery booking, you only need to pay for the services included in the transaction. 
Along with its full availability at any time of the day comes 24/7 customer service support. This feature allows the customer to chat in real-time with a customer service agent that can assist in matters related to the booking. The app also comes with a track and trace feature that allows both the sender and receiver to monitor the progress of their delivery.
SEE ALSO
Wide range of vehicle types
Another requirement to have seamless logistics operations is to have the right vehicle type for each stage in the delivery operation. Having a wide variety of vehicle types ensures that you can meet the challenges of each stage in the supply chain delivery process, which are first mile, mid mile, and last-mile logistics.
The first-mile logistics operation, which refers to moving goods from the supplier to a company's warehouse or storage facility, usually requires large delivery trucks. These could be 10 wheeler wing vans for 6w fwd trucks that can accommodate large amounts of cargo. For the mid-mile logistics operation between the warehouse and a company's distribution center, either a large or medium-sized vehicle is needed for the job. This means 4 wheeler closed vans, 6w fwd trucks, or even 10 wheeler wing vans if there are plenty of items to bring. For the last mile logistics operation, which refers to moving goods from the store to the customer's home, a sedan, Canopy Multicab, or L300/ Van would be perfect.
As shown in the example above, having multiple delivery vehicles enables that company to fulfill each stage of the logistics process. Everything can be covered by the cargo shipping company in Cebu from the first mile up to the last mile logistics operation. Currently, Transportify has the vehicle types that can accommodate last-mile delivery operations since they have closed van, 6w fwd truck, and 10 wheeler wing van.
Interisland shipping capabilities
Another reason why business owners use a cargo shipping company like Transportify is to be able to ship goods to various locations in the Philippines. Being an archipelagic country of more than 7,000 islands, distributing goods to various cities would mean crossing bodies of water. This is where a cargo shipping company like Transportify comes in handy.
Currently, Transportify can deliver goods from Cebu and Metro Manila to various locations in the VisMin area like Cebu, Davao, and Iloilo. Goods can be delivered via the 10 wheeler wing van, 6 wheeler forward, 4 wheeler closed van, and L300 van.
Download the app now and start using Transportify for your on-demand delivery needs.
| | | |
| --- | --- | --- |
| | or | |
Frequently Asked Questions:
What is meant by cargo shipping operations?
🚚 Cargo shipping operations typically involve transporting large amounts of cargo across a long distance which may include a body of water. If it needs to cross a body of water to reach the destination, the truck boards a roro (roll on roll off) vessel which takes it to the destination port. From there, the truck drives to the final destination.
What on-demand app-based shipping company in Cebu is available in the market?
🚚 There are a few app-based logistics companies in Cebu. Lalamove offers on-demand delivery services limited to the Metro Cebu area. They also offer motorbikes for small parcel delivery. Transportify is another app-based shipping company in Cebu with on-demand delivery services. Currently, it offers the sedan, L300/Van, and Canopy Multicab option. It will be launching the bigger trucks for cargo shipping operations soon.