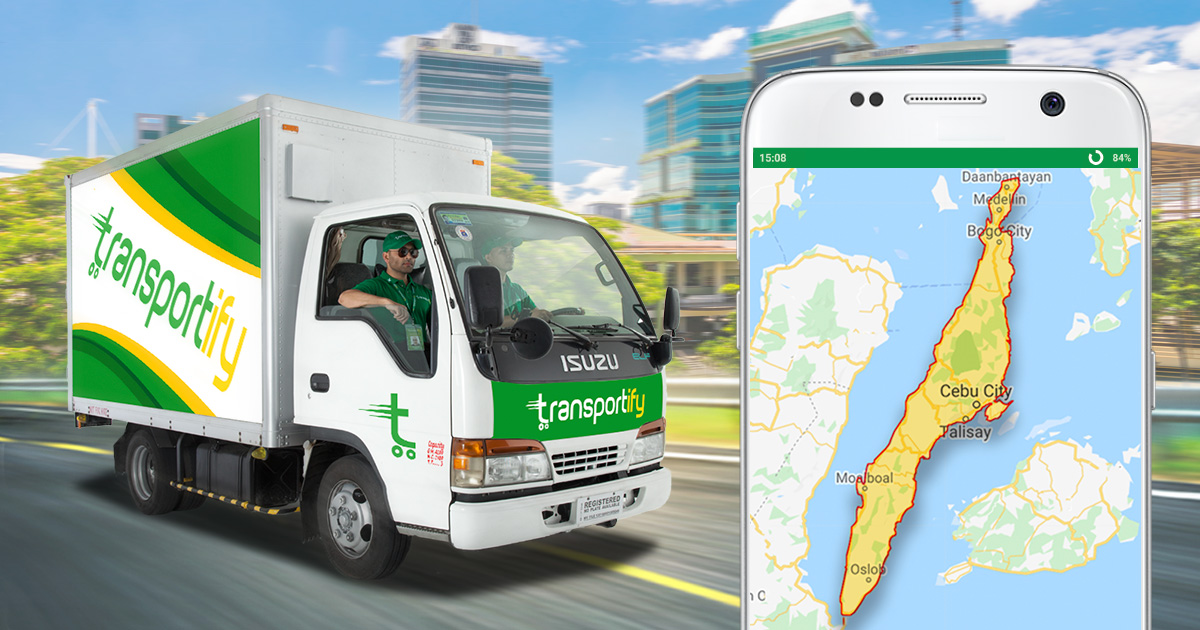 Often regarded as the "Queen City of the South," Cebu is a bustling port city in the Visayas. It is home to a number of multinational institutions and even BPO (business process outsourcing) companies. Besides having many international companies, there are also plenty of small and medium-sized businesses that thrive in Cebu city. With a large population and high market demand, it is no wonder that Cebu delivery services are always busy. And in this article, we will explore how a delivery app for business can help your company fulfill all logistics needs and reach new customers.
In recent years, the popularity of Cebu City among foreign investors has been increasing. The European Chamber of Commerce of the Philippines (ECCP) mentioned that Cebu is among the preferred destinations of many European companies looking to expand business operations in the Asian market. Cebu also boasts around 27 IT parks and 210 PEZA (Philippine Economic Zone Authority) registered IT enterprises. These examples show that business is thriving in Cebu and there is a growing need to have a delivery app for business operations.
Currently, Cebu province has a total population of more than 2 million people. This makes it a big market in the Visayas and the second most populated province in the Philippines according to the Philippine Statistics Authority (PSA). Of the 2 million people in the province of Cebu, almost half live in the Metro Cebu area. This still constitutes a wide and scattered market given that Metro Cebu is composed of seven cities. This presents a real challenge for any business owner wanting to fulfill delivery orders not only in Metro Cebu but in the entire province. Because of the large population and long distances, Cebu delivery is a real challenge.
Fortunately, there is an affordable and efficient solution to such a problem. By using a delivery app for business, entrepreneurs and senior managers in Cebu do not have to worry about their Cebu delivery operations. There is no need to procure multiple trucks, train several drivers and plan out delivery routes.
The Transportify app is capable of accommodating delivery bookings from anywhere in Cebu. It also has the feature for interisland deliveries from Cebu to other cities of Visayas and Mindanao via roro transport. It can accommodate a wide range of logistics operations from the first mile up to the last-mile Cebu delivery needs. The table below shows popular routes for interisland deliveries from Cebu:
SEE ALSO
Why Use A Delivery App for Business in Cebu?
There are many reasons why a company should use a delivery app for business in Cebu. In the section below, we will go over the common points that business owners use as criteria in using a delivery app for business operations.
Low-cost solution with big savings
Among business owners and senior management executives, the cost is always a major criterion. Business solutions are always evaluated in terms of cost and the savings that it provides to the company. When it comes to fulfilling logistics needs, a default solution would be to procure more delivery trucks to close the gap between delivery orders and the non-fulfillment of those orders. However, such a solution is expensive because it entails a lot of investment.
First of all, the company has to procure several delivery trucks that can fulfill the many logistics needs of the company. In itself, procuring several trucks for Cebu delivery is already an expensive endeavor and would just put the company in a position to face problems such as vehicle maintenance and breakdowns. On top of that, the company would need to create a team dedicated to planning out and managing the delivery network.
But if a company were to use a delivery app for business operations in Cebu, it would not have to go through all these hassles and difficulties. All you have to do is download the app, create an account, select the vehicle you want, enter the pick-up and drop-off locations and then confirm the booking. Before you know it, a Transportify vehicle is already at the pick-up location and ready to deliver the goods.
Using a delivery app for business operations in Cebu is low cost and entails plenty of savings because it does not require such a huge investment. It does not require a company to procure delivery trucks nor does it place the business in a position to face problems such as vehicle maintenance and breakdowns. The only cost that the business will pay for is the delivery bookings it created. There are no membership fees or monthly dues in Transportify.
Wide range of delivery vehicles
It is important for a business in Cebu to have a wide range of vehicle types that suit the variety of logistics needs. For example, it is not feasible to use a 10 wheeler wing van to deliver goods straight to the homes of customers. The sedan or L300 van is better suited for such operations. How then could business owners get access to a logistics provider that offers a wide range of vehicle types for Cebu delivery operations? The answer would be using Transportify, an app-based logistics company now operating in Cebu.
As mentioned above, a business needs to have a wide range of vehicle types that can suit several logistics operations. Therefore, a company must have access to L300 vans up to 10 wheeler wing vans that can do the necessary delivery operations. The Transportify app has a wide range of vehicle types for Cebu delivery operations. It even has the canopy multicab available on its platform for medium-sized deliveries.
These vehicle types work together to fulfill each leg in the entire logistics operation. A 10 wheeler truck would be used by business owners to bring raw materials or transport stocks from the port to the warehouse. From the warehouse, a 6 wheeler forward truck or a 4 wheel closed van can then transport those goods to various distribution centers around Cebu. Then, L300 vans or sedans will finish the last leg of the journey from the warehouse up to the customer's house.
In the Cebu delivery example presented above, the different vehicle types work hand in hand to sustain the logistics operations of a company. Thus, it is important for a business owner to have access to these vehicles in order to support the supply chain logistics operations of the company.
Deliver from anywhere in Cebu
Another main challenge that businesses face when it comes to Cebu deliveries is having to cover the entire island province of Cebu. This means fulfilling logistics needs from Metro Cebu to Bogo city and vice versa. Such operations are quite tedious and time-consuming if a business chooses to do it on its own. Thus, it is better if a company chooses to outsource this operation to third-party logistics providers.
Transportify is a delivery app for businesses that can fulfill these logistics operations from anywhere in Cebu. From places down south such as Argao and Dalaguete to destinations up north like Bogo city and Tabogon, Transportify can service these areas.
Thus, there is no need for a company to handle its long-distance delivery operations on its own. All it has to do is outsource the operation to an affordable app-based logistics provider in Cebu like Transportify.
Download the app now by clicking on the buttons below or scanning the QR code.
| | | |
| --- | --- | --- |
| | or | |
Frequently Asked Questions:
How busy are Cebu delivery operations?
⏳Being a major economic center in the Philippines, Cebu delivery operations are hectic since the entire province is quite big and the places are far apart. Furthermore, Cebu is a business hub in the Visayas,  which means companies regularly ship items from Cebu to other parts of the region like  Negros, Samar, Leyte, and Iloilo. 
Should I use a delivery app for business?
⏳The short answer is yes. Fulfilling business delivery needs is a time-consuming and tedious process that requires plenty of investment. By outsourcing the delivery operations to a logistics provider like Transportify, a business owner does not have to worry about problems in the delivery process such as vehicle maintenance and breakdowns. All it has to do is download the app, and make a delivery booking with the vehicle of choice.