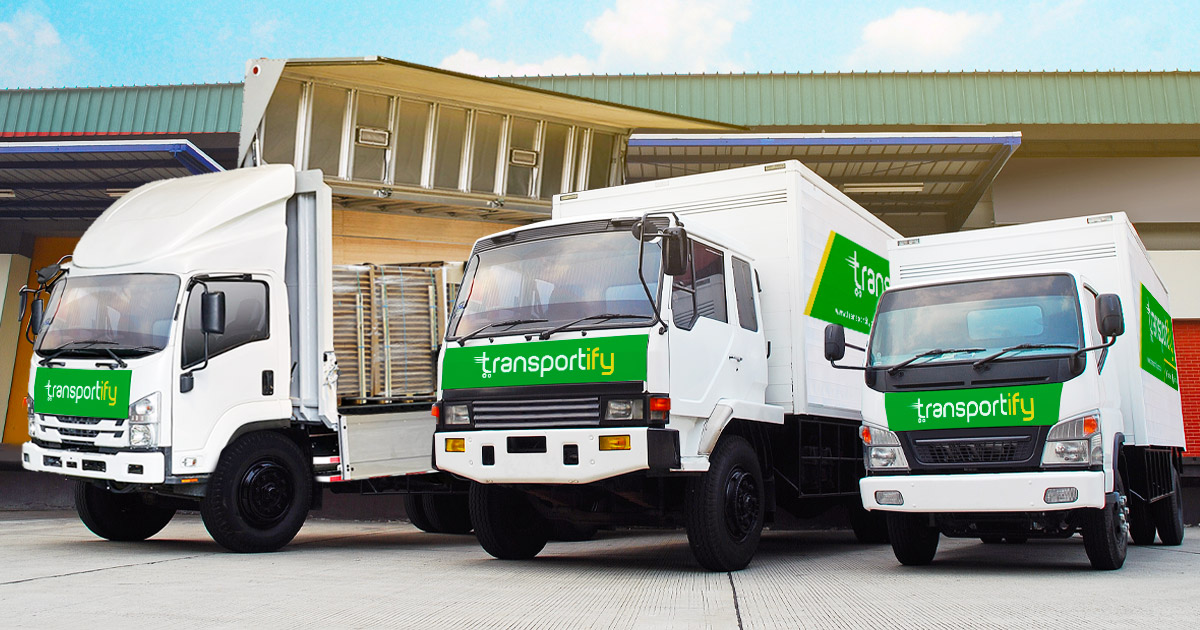 Effective management is the key to running a successful business. And, when managing your operations, it is critical to ensure a smooth flow of information and products. However, sometimes, it is unavoidable that we fail to plan and manage effectively due to other priorities. A modern cargo shipping and freight forwarding company Philippines like Transportify sees this as an opportunity to serve you with reliable and credible cargo shipping and freight forwarding solutions that shall help you to manage and plan your shipments. We want our clients to experience effective and efficient operations with just a few clicks on our app.
Allow this article to help you understand the benefits of hiring a cargo shipping and freight forwarding company.
What Are the Benefits of Hiring Transportify as Your Cargo Shipping and Freight Forwarding Company?
Wider Coverage Area – Interisland Service
We are in an archipelagic country where water is one of the limiting factors for cargo shipment. Expanding businesses can hire a cargo shipping company that can easily deliver goods to Luzon, Visayas, and Mindanao. To be able to distribute further than others is considered a metric for competence nowadays. Especially that everyone with a smartphone and internet can purchase online. Among other freight forwarding company Philippines, Transportify offers the most affordable interisland service rate in the market delivering to locations in mainland Luzon, and key cities of Visayas and Mindanao through 6w FWD Trucks and 10W Wing Vans. Check out the table below for a more detailed list of our service area for interisland service:
| MIMAROPA | VISAYAS | MINDANAO |
| --- | --- | --- |
| Pickup Point: Anywhere in Luzon | | |
| To The Following Destinations: | | |
| MIMAROPA | VISAYAS | MINDANAO |
| Mindoro (Oriental and Occidental) | Cebu | Davao |
| | Panay incl. Iloilo, Roxas and Caticlan | Cagayan De Oro (CDO) |
| | Negros incl. Bacolod and Dumaguete | General Santos City |
| | Samar | Surigao |
| | Leyte incl. Tacloban | Butuan |
Timely Pick-up and Delivery
Businesses frequently lose clients because they are unable to meet the needs of their customers on time. A freight forwarding company like Transaportify has emerged as an on-demand service provider to ensure your cargo gets picked up and delivered on time. Transportify has flexible time offerings to its users depending on the preferred time. For our larger vehicles like Wing Van the earliest time of arrival is within 4 hours, and for 6w FWD Truck, Open Truck, and Mini Dump Truck, the earliest time it can arrive at your pick-up location is within 6 hours. Aside from that, we know that in any business, being on time is very important. Over the years, we have molded our expertise for arrival monitoring to ensure that every vehicle will arrive at the pick-up on time.
Reduced Operations Costs
If you are dealing with in-house logistics management, most likely you spend on labor, vehicle maintenance, and other needed expenses. These can be high operations spending. On the other hand, by outsourcing your cargo shipping to a freight forwarding company, you'll significantly reduce costs on management and maintenance. And since your provider will be the ones to deal with the fleet daily, this may result in a reduced headcount, potentially also reducing payroll and other human resource management spendings. Freight forwarding company Philippines like Transportify include the driver and vehicle every time you create a booking through the app. This type of service means you won't have to arrange the monthly payroll and tax of the driver and pay for the fuel of the vehicle like you are managing operations. Booking through Transportify will make you pay for what you only need and use.
Security and Insurance
If you're shipping expensive goods across provinces and regions, cargo insurance is essential. You must hire a cargo shipping company that can provide insurance. The insurance should cover damages incurred during travel in the event of theft, loss, or damage. Transportify is a freight forwarding company Philippines that understands how important it is for businesses to feel secure with each shipment. That is why we give a considerable amount of insurance to every booking to let users know that they and their cargo matter to us.
Efficient Track Systems and Accurate Documentation
It could take some time for your shipment to arrive at its final destination. Businesses are concerned about the possibility of their goods being lost in transit. They will be more at ease if they can track their cargo and track the booking progress from their own devices. The app of Transportify provides you with a GPS tracking system that can update you both on the vehicle's current location and the estimated arrival at the drop-off location in real-time. Such features can be helpful for effective management and planning, especially for businesses with lots of cargo fulfillments to keep track of.
At all times, documentation of receipts is essential because businesses need it for payment processes. Without proper and accurate documentation, it could be a potential disruption to business operations. Committed to providing end-to-end cargo shipping and freight forwarding services, Transportify utilizes its application and the internet to document the booking through electronic signatures and pictures, which our users can see and monitor in real-time.
Not only that, amongst all freight forwarding company Philippines, Transportify offers fully guaranteed return services exclusive for corporate accounts like proof of delivery/document return (POD) and cash on delivery (COD). These services are enabled automatically for all corporate accounts bookers and can be accessed from Step 2 of the booking process in our app. For POD, the document returns within 5-7 business days. For COD, direct transfer to the bank account designated by the booker within 1-3 business days. All cash and documents collected by Transportify on behalf of the booker following the COD and POD protocols will be subject to full warranty against loss.
SEE ALSO:
Transportify Is Your Technology-Driven Provider
Modern technology is identified to be the driving force of change in freight forwarding company Philippines. The rise of application-based services like Transportify thrives in the digital landscape by serving corporations, SMEs, FMGC, and others. We serve them intending to make cargo shipping and freight forwarding more convenient, affordable, and faster. Users can easily plan and arrange bookings through our app's flexible time types such as Immediate, Schedule, and Full-day. And with business-oriented functions, users can effectively manage bookings using our in-app booking documentation. We understand that time is always of the essence, which is why we designed the app to work in real-time, 24 hours a day, seven days a week.
Experience our reliable expertise for cargo shipping and freight forwarding by joining our Transportify Corporate Account. Perks of this account include monthly postpay, prepay option, process mapping, custom SOP, custom equipment, custom service, and dedicated fleet available. You may send further inquiries to business@transportify.com.ph
Download the Transportify app now by scanning the code below or by clicking the buttons.
| | | |
| --- | --- | --- |
| | or | |
Frequently Asked Questions:
What sets Transportify amongst other freight forwarding company Philippines?
🚚 Amongst other freight forwarding company Philippines, Transportify has a clear system of communication that enables a fast flow of information and instructions from clients to drivers and vice versa. Second, our app and its features. We derive solutions based on technology and data. Our app can be your companion to ultimately manage your bookings effectively through features like, multiple drop-offs, optimized route, batch booking, online signatures, GPS tracking, and more. Among other freight forwarding company Philippines, our system has been tested to reliably work in ensuring that our clients are satisfied every time.
Does a freight forwarding company Philippines like Transportify accept cashless payment for cargo shipping bookings?
🚚 Yes. A freight forwarding company Philippines like Transportify accepts cashless payments from customers. You can process it through bank transfer and credit/debit for cargo shipping bookings. Individual Accounts and Business Program clients can add funds to their wallets via Bank Transfer/Deposit to pay bookings with no admin fee. On the other hand, Individual accounts can use credit/debit cards to buy credits for deliveries. Accepted cards are VISA, MasterCard, and JCB. The minimum amount is 300 pesos and the maximum is 50,000 pesos. Transportify charges a 2% administrative fee to partially cover charges incurred from its vendors, enabling such electronic payment from credit/debit cards and digital wallets.