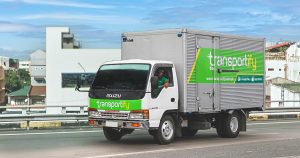 If transporting cargo is part of your day-to-day operations, you are likely facing the challenges of escalating gas prices and worksome fleet management. By now, you may have considered doing cost-reduction strategies to lessen spending and stress. Since 2015, Transportify has been a leading name providing a cost-friendly city to city delivery service that prioritizes its consumer's delivery fulfillment.
Across industries and time, businesses use the term "cheap" to refer to lower costs. Cheaper options appeal to consumers because they allow them to distribute the remaining resources to other things. However, will these cheaper options address your problem and provide cost-effective and efficient logistics solutions?
Read on to learn more about Transportify's cheap truck rental for a city to city delivery.
What Is a City to City Delivery?
The basic definition of city to city delivery refers to the movement of cargo from one city to another. Most of the time, businesses and enterprises utilize trucks to move goods for last-mile delivery, from the warehouse to stores and alike. City to city delivery does not only apply to business use but also to personal ones, especially for house relocation services. With all these types of delivery, Transportify is a top-quality cheap truck rental for city to city delivery anytime and hassle-free.
What Makes Transportify the Best Cheap Truck Rental for City to City Delivery?
1Cheaper rates do not mean compromised service
Transportify is a cheap truck rental company in terms of price, but we do not provide half-baked services. You are not just paying for the vehicle and driver when you book. You pay for our end-to-end delivery solution. Booking in Transportify comes with a driver, vehicle, fuel, loading, and unloading within 15 meters from the vehicle and an hour of wait time. Keep in mind that our standard service depends on the vehicle. In addition to that, every booking fulfillment matters, so we ensure that our Customer Service is ready to assist 24/7, helping you in real time.
2Customize according to your needs
Transportify offers the best cheap truck rental service because it allows you to customize. The on-demand application of Transportify enables bookers to tailor-fit the service according to their budget and needs. Through the application, you may directly indicate your booking requirements for the number of extra helpers, if you want the vehicle to have extra space, or if you would need special help from the driver. All these are fully customizable and only add what you need. City to city delivery can be high-cost spending, but Transportify is here to be a reliable cheap truck rental company.
3Practical fleet selection
With Transportify's flexible fleet selection, you may book bulk deliveries anywhere in Luzon. Transportify is not your usual courier catering only to small cargo but also to heavy and bulky ones that require a larger vehicle. Renting a larger vehicle will make more space for cargo and would be a practical solution if you are a business that focuses on bulk deliveries. On top of that, utilization of the multiple destination feature of the app for a city to city delivery will save not just cost but also time.
Here's Transportify's wide fleet selection:
Vehicle Type
Dimensions/
Weight Limits
Base Price
(Metro Manila)
Base Price
(Outside Metro Manila)
Base Price
(Visayas/Mindanao)
Wing Van 
32 to 40 x 7.8 x 7.8 ft
12000kg to 28000kg
7500 PHP
6500 PHP
6500 PHP
6w Fwd Truck
18 x 6 x 7 ft
7000kg
4850 PHP
4850 PHP
4850 PHP
Closed Van
10 to 14 x 6 x 6 ft
2000kg to 4000kg
1800 PHP
1450 PHP
1450 PHP
Open Truck
10 to 21 x 6 ft x open
2000kg and 7000kg
2300 PHP
1950 PHP
N/A
Mini Dump Truck
10 x 6 ft x open
2000kg
1500 PHP
1200 PHP
N/A
L300/Van
8 x 4.5 x 4.5 ft
1000kg
430 PHP
330 PHP
310 PHP
Small Pickup
5 x 5 ft x open
1000kg
310 PHP
250 PHP
220 PHP
Light Van
5.5 x 3.8 x 3.8 ft
600kg
250 PHP
192 PHP
225 PHP
MPV/SUV
5 x 3.2 x 2.8 ft
200kg
160 PHP
130 PHP
140 PHP
Sedan
3.5 x 2 x 2.5 ft
200kg
140 PHP
110 PHP
120 PHP
SEE ALSO
Why Do Business Owners Choose Transportify for Their City to City Delivery?
1Availability – anytime & anywhere
Transportify picks up anywhere in Luzon. We can equip you with a cost-effective and efficient service, may it be from up North (Ilocos Region, Cagayan Valley, and the Cordillera Administrative Region) or the south (CALABARZON, MIMAROPA, and Bicol Region). The service area offerings allow more opportunities for businesses to distribute their goods to areas commonly unreachable by typical courier service providers.
When you book through Transportify, you can guarantee easy accessibility to any city in Luzon via intracity delivery and Visayas and Mindanao for interisland delivery. You can arrange an urgent booking in 60 minutes and have your items delivered to another city in Luzon on the same day. In addition to the quick delivery option, you may schedule your bookings up to 2 weeks in advance.
All you need is to book a vehicle for your deliveries within our Standard Service Area. Transportify will deliver it to any destination from city to city within Luzon. Book now and make sure to utilize Transportify's wide service area.
2Reasonable cheap truck rental in the Philippines
Logistics has evolved from catering to brick-and-mortar businesses. It also now caters to delivery for omnichannel stores, opening the way for consumers' shifting demand for more flexible and affordable truck rental for point-to-point, same-day, and city to city delivery.
It will not only benefit your company, but it will also benefit buyers. As a buyer, you do not want to pay an unnecessary extra fee for a specific product. Furthermore, delivering the goods through traditional channels or via local shipments may cost you extra money because of added fees for taxes.
Because of that, sellers and buyers are looking for a more cost-effective, reliable, and trustworthy alternative, which Transportify leads to be a top pick across industries.
3Unparalleled professionalism
Hiring or partnering with a logistics company is considered to be an extension of your business and service. Of course, you want a delivery partner who reflects your company's professionalism and core values and who would best represent you during delivery fulfillment.
Transportify expertise includes producing and honing drivers to be the most professional and competent in the industry. Regularly, we provide drivers with holistic training to ensure that their protocol, procedure, and product knowledge are updated.
Providing a professional, honest, and trustworthy service across all departments in the company is one of Transportify's core priorities.
4Visibility and ease
Transportify's user-friendly application allows you to transact deliveries in a matter of seconds and track the driver's location in real time. This feature helps build assurance and trust from bookers because they know first-hand the update to their booking.
Download the app from the Apple App Store or Google Play, set a pick-up and delivery schedule, and track the whereabouts of your goods. Your receiver will provide a digital signature once the packages are delivered. You will receive one from each city-to-city destination if there are multiple.
Indeed, Transportify continues to revolutionize cheap truck rental for city to city delivery in the Philippines. From pick-up to drop-off, we guarantee an on-demand, professional, and cost-friendly logistics solution that for sure you will like and will have you book again and again.
We offer exclusive services for our  Transportify Corporate Account for Business such as Cash-on-Delivery (COD), Proof-of-Delivery (POD), monthly post-pay, goods insurance for every booking, dedicated fleet, and many more. Start your way to having a better transport and logistics service by sending your inquiries to business@transportify.com.ph.
Download the Transportify app by scanning the code below or clicking the buttons.
| | | |
| --- | --- | --- |
| | or | |
Frequently Asked Questions:
Will my cargo/goods be insured once I book a city to city delivery in Transportify?
✔️Yes. Your booking has incidental goods insurance in case of loss, stealing, missing, or damage during a pick-up, transportation, or delivery of new goods, merchandise, items, and belongings booked and transported using the Transportify application. For Business Program customers, we provide a liability limit of 3 million; for cash bookings, the liability limit varies depending on the vehicle type. Within seven business days following the incident, a verbal or written claims notification must be filed, which can be done by contacting Transportify's Customer Support.
Does Transportify accept cashless payment for cheap truck rental bookings?
✔️Yes. Bookers can pay cashless through bank transfer and credit/debit for cheap truck rental bookings. Individual Accounts and Business Program clients can add funds to their wallets via Bank Transfer/Deposit to pay bookings with no admin fee. On the other hand, Individual accounts can use credit/debit cards to buy credit for deliveries. Accepted cards are VISA, MasterCard, and JCB. The minimum amount is 300 pesos and the maximum is 50,000 pesos. Transportify charges a 2% administrative fee to partially cover charges incurred from its vendors who enable such electronic payment from credit/debit cards and digital wallets.