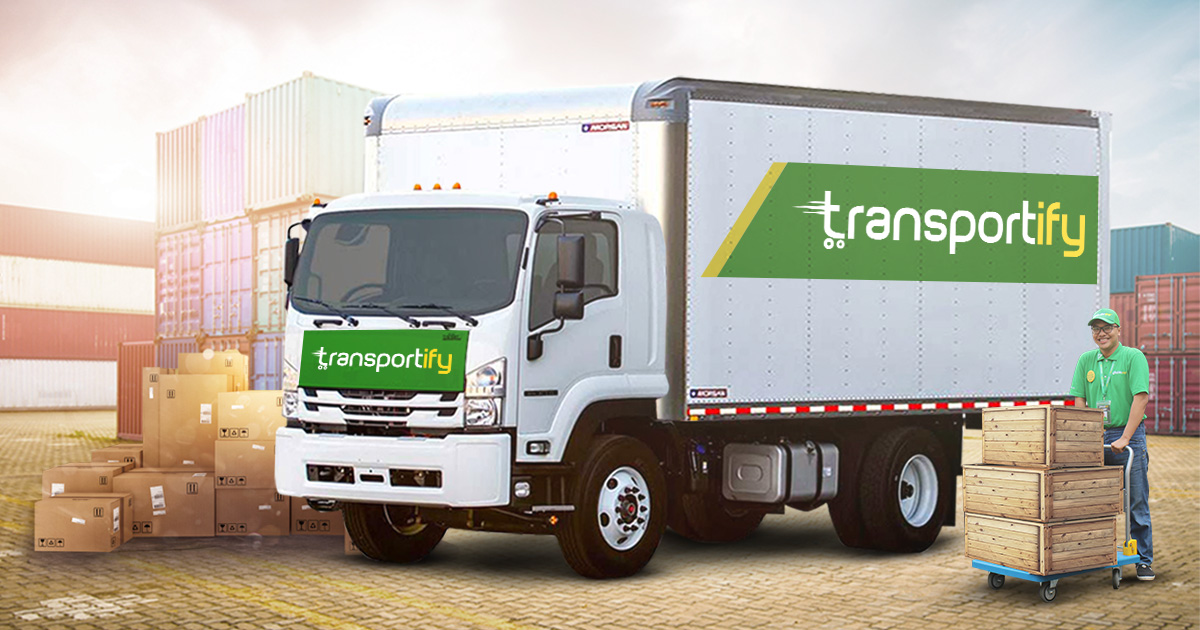 Getting into business is a difficult job, especially if your products involve bulk transportation from one location to another. It requires extensive planning of your logistics strategies to avoid encountering delays on deliveries and spending more money.
Today, many industries require heavy truck shipping to move their goods. As a result, many forwarding businesses provide a wide variety of vehicles for their clients to use. In this article, we will discuss the growing market of 6w Forward Truck in the Philippines, the industries that benefit most from heavy trucks, and how Transportify can be a great help in your business logistics strategies.
The Market of 6w Forward Truck in the Philippines
More businesses in the Philippines explore new possibilities and strategies in effectively managing their logistics network. Aside from using modern logistics technology, they've also opened their doors using different types of vehicles for deliveries. Today in the Philippines, small cars such as sedans, hatchbacks, and vans are being utilized for fast logistics.
But most companies still prefer to have their goods delivered in bulk. So the majority of large truck providers are offering large fleets of trucks for large-scale inland transportation. One of the variants available for heavy truck delivery is a 6w Forward truck. It is considered one of the leading types that provide excellent service to a cargo that exceeds a closed van's payload capacity and is too big for a 10W Wing Van.
The 6w Forward truck is more commonly known as a "Forward Truck" in the logistics industry. It belongs to one of the prominent brands of trucks in the Philippines. Now, you may already book a forward truck using an on-demand application. This is made possible by Transportify to complete the heavy truck lineup for customers.
To know more about the 6w Forward Truck, you may refer to the table below:
6w Fwd Truck Features
Details
Vehicle Type
6w Fwd Truck
Cargo Capacity: 7,000 kg (7 tons)
Length: 18 ft
Width: 6 ft
Height: 7 ft
Rate
Base Price = ₱ 4,850
+ Php 50/km

Booking Lead Time
12 Hours
Extra Helper
1 Extra helper already included
Toll fees and Parking
The driver may request for
reimbursement of tolls and
parking expenses if your
desired route includes
such expenses.
Road Restrictions
Prohibited from selected roads
in Metro Manila from 6am to 10am
and 5pm to 10pm every day
except Sundays and holidays.
Heavy Truck Forwarding for Business
Forwarding business greatly enhances the capacity of a company to operate efficiently in its service area. It contributes to the effective management of distribution networks. Above all, the commercial truck forwarding business has the safest solution for transportation into different sectors of the industry. To give you more information about heavy truck forwarding service, here are some of the businesses that benefit from large truck delivery as their primary logistics solution.
1Grocery Stores
Without heavy trucks, grocery stores and supermarkets will not be able to replenish their stocks for day to day operations. These large vehicles like 6w Forward trucks help transport large percentages of supplies to serve millions of customers who rely on these stores for daily consumption of food.
Thanks to the truck forwarding business, the supply of goods is not getting halted, and goods are delivered on time. This also helps in giving the right image to the grocery stores for being a valuable food source.
In today's time, most grocery stores in the Philippines are being serviced by on-demand logistics. Grocery stores find them very useful because of different modern features that make every delivery safe and efficient. Tech-logistics companies like Transportify get a large percentage share, especially truck transportation using 6w Fwd trucks, 10W Wing vans, and Closed vans.
2Retail Stores
Most businesses thrive on getting new supplies that they need to continue business operations. Large truck services make it possible to transport goods from warehouses to stores in the fastest possible time. With the help of truck shipments from vehicles like 10W Wing Vans, 6w Forward Trucks, and Closed Vans, retails stores can comply with the requirements of their customers from tools, papers, clothes, books, and many more.
Truckers help retail stores keep their business in circulation by providing logistics services that make exceptional value to their customers.
3Healthcare
Apart from commercial transportation of goods, heavy truck forwarding business service serves as lifelines to different healthcare facilities. Through deliveries to hospitals, pharmacies, laboratories, and various healthcare facilities, the truck forwarding business saves lives.
With more than a hundred million worth of healthcare products being transported yearly, large vehicles like 6w Forward trucks help medical professionals get appropriate tools on time to keep their patients alive.
Trucking services are a big help in connecting healthcare facilities and delivering life-saving medicines and modern equipment, which is considered to be a profound business to be involved in.
4Construction
Another example of an industry that employs truck forwarding business services is the construction industry. The fast-paced operations inside a construction site require effective management of the logistics services. Construction supplies are depleted fast, but heavy trucks can transport large quantities of fresh supplies every time they need them.
Heavy trucks like Open Trucks and Mini Dump Trucks are built to transport large-scale goods like wood, steel, cement, and many more. Construction businesses can halt operations if these much-needed supplies do not arrive on time.
Transportify can be your partner for construction materials delivery. They offer different types of trucks that you may use for this service. You'll surely get more savings from deliveries and get your materials quick with on-demand deliveries.
5Food and Beverage
The global supply chain for the food and beverage business is one of the most complex yet essential logistics distribution networks globally. Like grocery business, food, and beverage rely on consistent delivery for their supplies. The need for safe and fresh food increases, so forwarding business services should develop practical solutions to keep the food supply safe and fresh. 6w Forward trucks will be able to deliver their goods in the fastest and optimal time possible. F&B businesses will be able to replenish their stocks and operate continuously.
These are some of the leading industries that use heavy trucks to become successful in their respective field of expertise. Make the right choice for your logistics partner to easily achieve your goal in the market. The best trucks on the market will make an outstanding achievement for your business.
Partner with Transportify for Heavy Truck Forwarding
The logistics industry, along with new revolutionary solutions, makes everything possible for every business. The welfare of the customers is the utmost priority for most companies nowadays. If you are looking for a provider that can revolutionize your operations, you may use Transportify. They are one of the leading on-demand delivery companies for trucking logistics. They offer state-of-the-art technology for trucking logistics solutions and cover the whole island of Luzon and Cebu as their service area. They are also considered the most affordable provider in the Philippines, offering up to 40% savings than other traditional trucking companies in the market. You'll surely get enough protection for your business with their high-quality logistics service.
To download the Transportify application, you may scan the QR code or click on the buttons below:
| | | |
| --- | --- | --- |
| | or | |
If your business is interested in partnering with Transportify, you may explore our Transportify Business Program. It provides different benefits such as prepay and postpay options, goods insurance for up to P3 million, custom service and equipment, process mapping, and a dedicated fleet. Transportify also offers Cash on Delivery and Proof of Delivery Services with a minimal fee for their business partners.
Frequently Asked Questions:
Who is the best heavy truck forwarding business provider in the Philippines?
✅There is a wide range of selection for forwarding business that provides heavy trucks in the marketplace. Depending on your business's needs, you may opt to use traditional or modern logistics services for your business deliveries. Transportify is an example of a leading tech-logistics provider that uses mobile and web applications to enable customers to book deliveries immediately. You can freely choose the type of vehicle you'll use for deliveries, from sedans to large trucks.
What are the benefits of hiring a 6w Forward Truck for business deliveries?
✅Since it is longer than a closed van and smaller than a 10 Wheeler Wing Van, the 6w Forward Truck provides the right space for the average amount of goods for deliveries. In most cases, the price of a 6w Forward Truck rental depends on the distance covered by the delivery. So you'll get a fair price that will fit the budget of your business. If you are looking for a low-cost and high-quality provider that uses forward trucks, you may explore the logistics service provided by Transportify. Their forward truck option gives you the convenience of business deliveries at the right price.