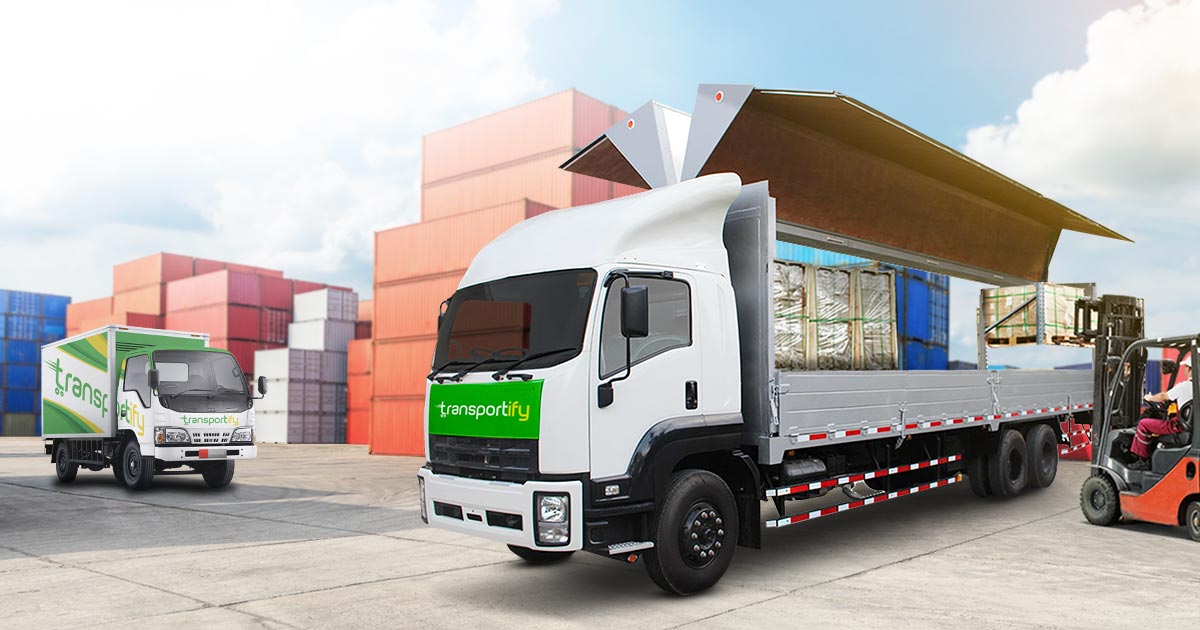 When it comes to distribution and logistics, you need to stop looking at your supply chain as a cost, as opposed to the tools required to drive added value and increase efficiency to your business. It's no different from hiring an accountant to take care of the books, or a digital marketing company to help you bolster your online presence: you have to speculate to accumulate.
Rather than worry about the money you're spending, instead, you should focus on how you can streamline your distribution. That way, you can save money and ultimately make more as you retain existing business and attract new customers by offering a steady, reliable, and efficient service all-around.
When moving goods in a well-optimized way (i.e., utilizing improve route software, loading efficient, etc.), you can ultimately decrease your overall inventory needs, while improving manufacturing efficiency (due to enhanced reliability and fluidity of point-to-point delivery), thus resulting in an overall transformation in your business.
Consider de-fleeting & exploring Truck Services for Hire
One route that many businesses are taking in optimizing their distribution network is de-fleeting and finding distribution and logistics companies that offer truck services for hire. Do you need all of the vehicles that you have? Think about the money invested in maintaining your cars, paying the drivers wages and benefits, and so on. By stripping that aspect of your business away and investing in a third-party delivery company, you can save an awful lot of money, time, and energy.
Let Transportify handle all of your logistics needs! That way, you can focus on other "revenue-generating" aspects of your business, safe in knowing that you have a logistics freight company that can handle any volume of delivery. This will give you the freedom to grow your business at a rapid pace without worrying about whether or not your fleet can control the growth. Instead, you'll have an established network in place that can keep up with the increased demand—less for you to worry about, more for you to enjoy.
Here's the reference table for our fleet and base pricing:
Vehicle Type
Dimensions/
Weight Limits
Base Price


(Metro Manila)

Base Price


(Outside Metro Manila)

Base Price


(Visayas/Mindanao)

Wing Van 

32 to 40 x 7.8 x 7.8 ft




12000kg to 28000kg

7500 PHP

6500 PHP

6500 PHP

6w Fwd Truck

18 x 6 x 7 ft




7000kg

4850 PHP

4850 PHP

4850 PHP

Closed Van

10 to 14 x 6 x 6 ft




2000kg to 4000kg

1800 PHP

1450 PHP

1450 PHP

Open Truck

10 to 21 x 6 ft x open




2000kg and 7000kg

2300 PHP

1950 PHP

N/A

L300/Van

8 x 4.5 x 4.5 ft




1000kg

430 PHP

330 PHP

310 PHP

Small Pickup

5 x 5 ft x open




1000kg

310 PHP

250 PHP

220 PHP

Light Van

5.5 x 3.8 x 3.8 ft




600kg

250 PHP

192 PHP

225 PHP

MPV/SUV

5 x 3.2 x 2.8 ft




200kg

160 PHP

130 PHP

140 PHP

Sedan

3.5 x 2 x 2.5 ft




200kg

140 PHP

110 PHP

120 PHP
Embrace a Digitized Delivery Company
When it comes to freight shipping and logistics in Manila, there are few distribution and logistics companies as capable as Transporify. We have one of the largest fleets of vehicles and drivers in the industry, with state-of-the-art technology at our disposal. You see, companies that embrace a digital future are significantly more likely to thrive. This is due to the improved delivery times, the fluidity of communication, and ease of operation.
How does it work?
We implement GPS tracking technology into our vehicles, which links to our app. This allows our customers to track their deliveries in real-time while offering the drivers the most popular routes, which automatically update depending on changes in weather and traffic. This means that few distribution and logistics companies can match our driver's ability to deliver goods with such speed and efficiency.
This is why so many people are choosing to use our truck freight resources for supply chain and distribution in Manila. Why struggle to keep up with demand, then you have access to such advanced truck services for hire? If you want to experience over 6-10% growth with your margins, you need to optimize your distribution network. Fortunately, our distribution network is a well-oiled machine, ready and waiting for you to utilize.
Why not contact our 24/7 helpline today, speak with one of our friendly advisors, and see how we can transform your business logistics?
Benefits of Partnering with The Best Distribution and Logistics Freight Company
The right partners can be your most powerful allies when it comes to growth, expansion, and profitability. Distribution and logistics freight strategies are both increasingly essential aspects of your business.
Creating the appropriate strategy and the best distribution and logistics freight company offers the business the whole package of supply chain logistics solutions. For small business owners or SMEs, partnering with the best distribution and logistics freight company can give them the utmost benefits for their logistics needs.
Running a business can be hard and rewarding at the same time, but doing everything by yourself as the business owner will require you tons of effort and time. Fortunately, there are distribution and logistics companies that can help and provide a solution for your business logistics needs. A company can bear and execute all of your business, logistical burdens. Taking the process and heavy loads out of your hands in such critical areas like packaging, shipping, warehousing, supply chain management, assembly, and network integration, business owners like you have come to realize the various advantages they can get from engaging to these kinds of services.
In this article, you will have a grasp of ideas about the benefits and advantages you can get from partnering with the best distribution and logistics freight trucking company in the Philippines, like Transportify, and what it can do for your business's bright future.
Flexibility and Scalability
Two of the essential benefits of partnering with the best distribution and logistics company is flexibility and scalability. A business or company is only as successful as its products and goods are achievable. The seasonal business surge in profits is as extensive as sporadic downturns. Moreover, being charged with a warehouse full of goods and products stocked up, staffed by a group of sluggish employees, all because of one reason – holidays! This is the most common business tale that every business owner is facing. The choice to eradicate these low times and not to hurt their capital more is one of the most common reasons why many businesses choose to outsource their logistics needs.
The benefits of allowing a professional logistics freight company to handle the burden of labor, transportation services, and space to your business's particular needs can save you tons of expenses and efforts. Choosing the best logistics freight company to be your partner can provide an enormous boost to your sales. They will be able to track and monitor your warehousing, shipping, and inventory needs during low and high season.
Expansion
The best distribution and freight logistics company will help your business grow and expand outside of your business area. Depending on the business needs, a company can provide both nationwide and worldwide transportation, distribution, and inventory management facilities that will allow the logistics provider like Transportify to get any business moving in the most far away markets or locations.
Technology
This is the most obvious reason why other businesses preferred to be partnered with a logistics freight company. Here in Transportify, we provide the most updated technology for logistics needs and solutions. Our on-demand delivery app allows our clients to book, monitor, and track their shipments in real-time and 24/7. Moreover, our clients can access our customer service lines anywhere and at any time of the day, providing the necessary information to our customers.
Frequently Asked Questions:
Which distribution and logistics freight company can provide me the best services as possible?
✔️ There are tons of logistics freight companies that are currently operating in the Philippines today. Depending on your business logistics needs, the best logistics provider should handle all of your logistics requirements to provide outstanding services.
How much are the shipping rates for small business owners?
✔️ The answer is it depends. Freight companies have different shipping rates, depending on the size and volume of your products and goods. But here in Transportify, you can customize your shipping needs by availing your preferred delivery vehicles to handle your shipments.