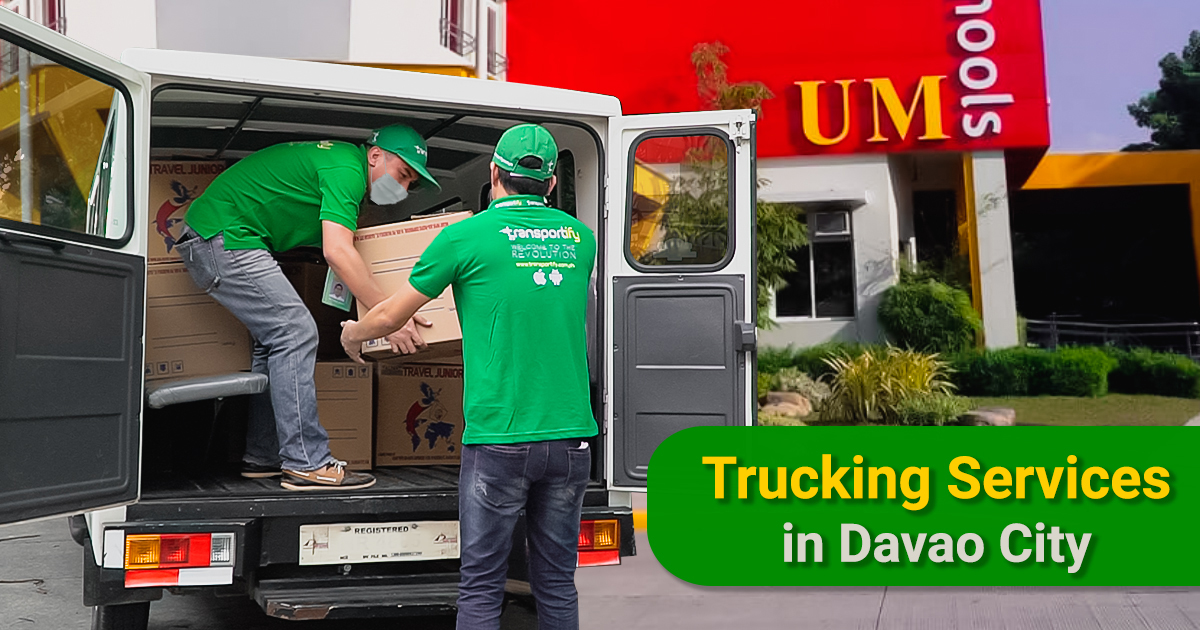 Trucking services are one of the best ways to transport bulky items. It is also a time-saving solution for those who don't have the means or resources to do so themselves. So what makes trucking different from other delivery methods? Truck drivers can transport large and heavy loads over long distances, which saves them the hassle of having to find an alternate route just for their load.
This article will discuss how you can use these services in Davao City and some things that you should consider when choosing this type of service provider.
What Are Bulky Items?
Customers and merchants are increasingly reliant on the low-cost delivery of bulky item across cities and regions by logistics companies and shipping service providers. In most situations, bulky items are those that do not fit motorcycles. For example, these might be furnishings, appliances, office equipment, huge quantities of books, building materials, unusual-sized and fragile artworks, residential fixtures, industrial machines, and a pile of stocks of all kinds.
Here are currently available vehicles on the Transportify for Davao deliveries:
Vehicle Type
Dimension &
Weight Capacity
Base Price


(Visayas/Mindanao)

Wing Van 

32 to 40 x 7.8 x 7.8 ft




12000kg to 15000kg

6500 PHP

6w Fwd Truck

18 x 6 x 7 ft




7000kg

4850 PHP

Closed Van

10 to 14 x 6 x 6 ft




2000kg to 4000kg

1450 PHP

L300/Van

8 x 4.5 x 4.5 ft




1000kg

310 PHP

Small Pickup

5 x 5 ft x open




1000kg

220 PHP

Light Van

5.5 x 3.8 x 3.8 ft




600kg

225 PHP

MPV/SUV

5 x 3.2 x 2.8 ft




200kg

140 PHP

Sedan

3.5 x 2 x 2.5 ft




200kg

120 PHP
Consumers make a lot of purchases online. They're also becoming more comfortable with the idea of buying big and pricey items. These internet transactions are one of the reasons for the growing demand for large-scale delivery services.
What Should You Look For When Getting Trucking Services?
Insurance Coverage
Commercial truck insurance is required to cover any accidents or damages that may occur while transporting freight. This coverage helps safeguard the company's assets from unpredictable situations. Many of today's trucks are big and heavy, requiring careful consideration when picking a vehicle for hauling cargo. Trucking services in Davao city should make sure they have appropriate insurance coverage in place. Goods insurance protects the client, truck driver, and business assets.
When hiring a trucking service provider, ensure they're licensed and have the appropriate insurance to safeguard your goods. Many accidents are unpreventable. Hiring trucking services for bulky items delivery with insurance gives you peace of mind that your products will be taken care of and that you'll be reimbursed if anything goes wrong.
Experience and reliability
Experience is vital because a seasoned bulky items delivery provider will have more practical knowledge of the problems that come with trucking services in Davao city. It's critical to understand how long they've been operating and what extra services they provide. A trucking firm should offer a solid assurance that they'll be able to handle any delays or accidents encountered along the way. Those that provide this are more likely to be competent and give high-quality service.
Professional service
You can't just hire any driver and expect that they'll be able to transport your clients or goods safely. You must get trucking services in Davao city with a strong reputation for delivering on time. It's also important to choose a business with a good track record of providing expert drivers who are trustworthy, reliable, and experienced, especially if you are doing bulky items delivery. Utmost safety and care are needed to secure that it will arrive safe and sound at the destination. If your trucking services in Davao city will primarily be used for business deliveries, hiring a professional driver can help ensure that your company is well represented to your clients by the delivery service you hired. Remember that delivery fulfillment is a part of your overall service.
Advantages of Trucking Services for Bulky Items Delivery
Mindanao's largest city, Davao, is a highly developed metropolis. It is the Philippines' biggest city in terms of land area and the third most populous after Manila and Quezon City. Agriculture remains the driving force behind growth in Davao, which includes several big plantations. Because of its reputation as a fruit-producing city, Davao also has a robust manufacturing sector to support packaging and storage. Businesses may need services for their big goods delivery in any field—agriculture, manufacturing, or even other industries in Davao. Transportify's recommended same day delivery trucking services may now be utilized by businesses and individuals to improve operations efficiency throughout the province.
Here are the advantages of Transportify's trucking services in Davao City for bulky items delivery that can help your business:
1City to city delivery
The majority of the tech-logistics firms in the industry concentrate on vast commercial zones as their area of service. Transportify is pushing forward by extending to Mindanao, which includes areas such as Davao, General Santos, and Cagayan De Oro (CDO), where there is a greater potential for more city-to-city deliveries, particularly from trading suppliers and businesses.
Transportify's delivery app has now expanded to cover the entire island of Luzon, Cebu, and now Davao for bulky items delivery. Interisland (Ro-Ro) deliveries from Luzon and Cebu to important cities in the Visayas and Mindanao are also accessible through Transportify.
Transportify wants to assist businesses in expanding their customer base throughout the Philippines. If you are based in the Visayas but plan to distribute to Davao, you can easily create an interisland booking through the mobile or web application.
2Batch book up to 10 at once
Business deliveries can go out of hand, especially if we are in a peak season, like Christmas. Historically it is during peak season that businesses tend to manage a high volume of fulfillment and bulky items delivery. Trucking services in Davao city should be able to provide logistics managers a superior tool to be on the top of their planning to achieve smoother operations. Manual bookings necessitate a lot of work on the part of the booker, which is why Transportify crafted a batch booking feature in the app. Customers may now make ten or more deliveries at once with this function. This implies greater delivery scheduling and less time and effort on behalf of company owners or logistics handlers.
Manual labor is no longer necessary. Transportify's technology allows business owners more freedom and efficiency, allowing them to focus on their business rather than on transportation.
3Live Support 24/7, including holidays
When doing bulky items delivery across cities and provinces, clear communication between the driver and the customer is critical. Customers may get real-time information on the delivery status and the vehicle's precise position with Transportify. This is one of Transportify's efforts to deliver exceptional communication throughout the transport process.
| | | |
| --- | --- | --- |
| | or | |
Frequently Asked Questions:
Can I book and pay using my credit/debit card?
🚚 Yes. Transportify allows both cashless and cash payment. If you will Transportify for business purposes and prefer to pay cashless you have options to pay via credit/debit, bank transfer, and GCash. Cashless payment allows more flexibility for both the booker and receiver because it can be done online and digitally. 
Can I book in Transportify if I have goods from Luzon or Cebu to Davao?
🚚 Yes. Transportify has interisland service from Luzon and Cebu. The service can deliver to the island of Visayas and Mindanao, including Davao. For interisland service, you can book L300, closed van truck, 6 wheeler forward truck, or 10 wheeler wing van. Please note that bookings for interisland are needed to be placed 48 hours before the pick-up time. This is to give enough preparation time for the driver and his crew.