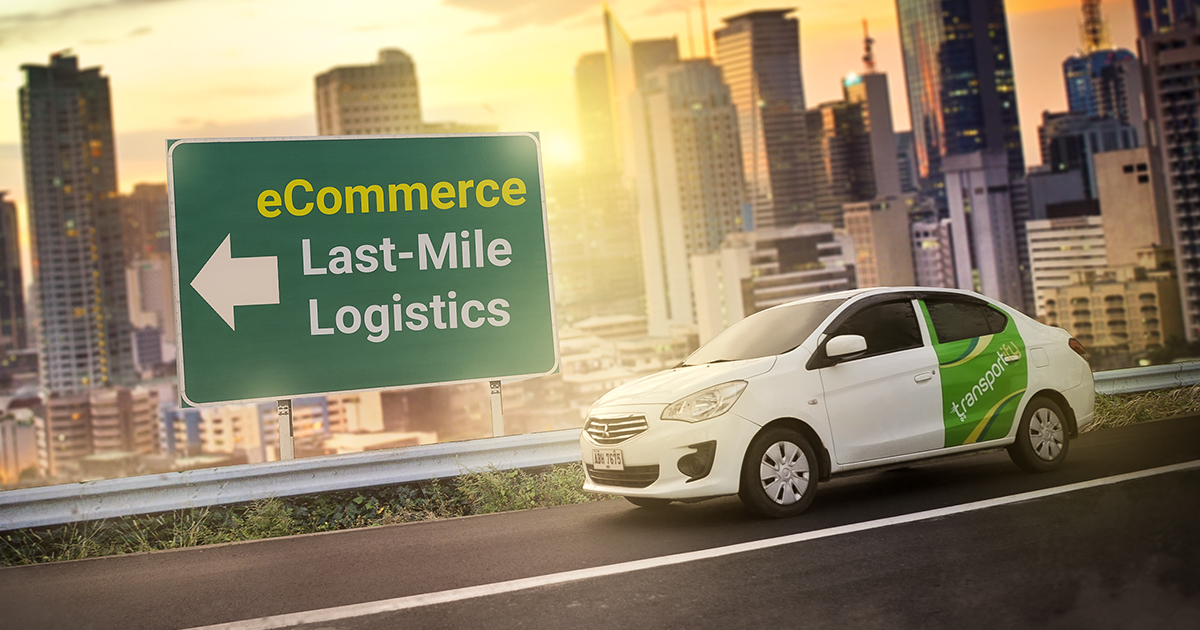 Ecommerce companies need a reliable last mile delivery company for all of their logistics needs. Since they deliver goods to customers on a regular basis, they need a last mile delivery company to handle that logistics operation. A logistic service may be provided in the form of same-day service or overnight shipping through last mile logistics providers. These types of deliveries are usually referred to as on-demand logistics services. In this article, we will learn more about why online retailers must use an app-based last mile delivery company for their logistics needs.
For a retail company that ships goods directly to customers, the last mile delivery is an essential part of the business. Without it, it would be very difficult for consumers to get their online orders at all. Furthermore, without this logistics infrastructure, online businesses would not be able to thrive. This is not an easy task, because ecommerce companies need reliable deliveries on a daily basis. After all, people order goods online every day, and customers are quick to change online sellers whenever they encounter a bad experience.
The table below shows the different vehicle types of Transportify that are ideal for last mile deliveries to anywhere in Luzon and Cebu.
Vehicle Type
Base Price


(Metro Manila)

Base Price


(Everywhere Else in Luzon)

Base Price


(Visayas/Mindanao)

6w Fwd Truck


18 x 6 x 7 ft




7000kg

4850 PHP
4850 PHP
4850 PHP
Closed Van
Extra Load 4000kg


10 to 14 x 6 x 6 ft




4000kg

2700 PHP
2550 PHP
2550 PHP
Closed Van
Extra Load 3000kg


10 to 14 x 6 x 6 ft




3000kg

2400 PHP
2120 PHP
1950 PHP
Closed Van
Regular 2000kg


10 to 14 x 6 x 6 ft




2000kg

1800 PHP
1450 PHP
1450 PHP
A last mile delivery company provides this service as part of its package of services. They make home deliveries as well as transport goods between shipping centers and distribution hubs. A last mile delivery company can also deliver directly to a customer from a retail location or warehouse using a fleet of vans or trucks they own or lease from other companies.
For online retailers that cater to customers outside a limited local area, they need a reliable ecommerce last mile delivery company that can operate both inside and beyond city limits. A last mile delivery company has the expertise to know the best route and plan for traveling to multiple locations during a single run. This saves time and money for the company and enables them to do more with their logistics operation.
There are many advantages of using an ecommerce last mile delivery company in fulfilling your logistics needs. The section below shows the main benefits offered by Transportify, an app-based logistics company that can handle your last mile deliveries.
SEE ALSO
Why Use an Ecommerce Last Mile Delivery Company?
As we have mentioned earlier, it is very important for an ecommerce business to be able to maintain satisfactory delivery service levels to their customers. This means that they deliver goods in a timely manner and maintain the good condition of the products. In the section below, we will go over the main reasons why it is important to use a third party delivery service company like Transportify for your last mile delivery needs.
Wide Range of Vehicle Types
In order to deliver goods from one location to another, you can't really use a single vehicle type. There are many ways in which a business owner can move their goods from the warehouse to the customer's doorstep and there is no ideal solution that fits all kinds of businesses. Transportify offers a wide range of vehicles that serve different needs and it helps you solve your ecommerce last mile delivery problem without any issues. From sedans to 6 wheeler trucks, we can move goods big and small to their final destination.
Smaller goods such as food products and cosmetic items are best delivered using a sedan. Sedan deliveries are the most economical form of last mile delivery. This is because sedans can accommodate goods that fit in smaller packages. They are also affordable, compact and lightweight to reduce transportation costs even further.
Large-sized products like furniture and appliances need a different kind of vehicle for last mile delivery. They are bulky and can be very heavy too, which makes them difficult to transport using smaller-sized vehicles like sedans. These kinds of items should instead be moved by 4 or 6 wheeler trucks but you don't have to own one if you use Transportify's services for your ecommerce last mile deliveries. We can provide you with wide range of truck transport options from closed vans to larger capacity trucks at affordable rates so you can get the best benefit from this ecommerce last mile delivery solution.
Deliver Goods at Anytime
We understand that last mile deliveries are important and contribute greatly towards building customer satisfaction. Transportify enables last mile deliveries almost immediately and you can offer incredible service levels to your customers without having to worry about the logistics behind it.
Transportify is a last mile delivery service provider that has greatly helped many businesses, particularly online retailers. Our customers have benefited from our excellence in logistics planning and management, extensive fleet of vehicles and trained professional drivers that deliver on time.
One major benefit of being able to deliver goods at any time is that it allows the company to be more flexible in responding to the fluctuations in consumer demand. Being able to deliver on any day of the week provides the company with more opportunities to gain customers and increase sales.
Ecommerce retailers face a lot of competition coming from other ecommerce retailers along with brick and mortar stores. They need every possible competitive advantage that they can get, including offering better service levels to their customers. And one way they can achieve this is through the capability to deliver goods at any time.
Vast Service Area Coverage
Every business owner always wants to grow and expand the business. And in order to do that, the company must be able to distribute goods to a wide area. At first glance, this seems difficult for an online retail business to do on its own. However, with a last mile delivery company like Transportify, these operations become easy to execute.
For example, an online business owner in Metro Manila would like to enter the markets of central and northern Luzon. And in order to achieve that goal, the company must have a last mile delivery company that has a robust infrastructure and enough personnel to enable them to cover this new market.
With Transportify, the owner of the small ecommerce business can now focus on their core competency while taking advantage of a logistics operation which covers a vast service area. By partnering up with Transportify, the company can now enjoy their increased productivity, lower logistics expenses, and enhanced customer service.
| | | |
| --- | --- | --- |
| | or | |
Frequently Asked Questions:
Why are ecommerce last mile delivery operations important?
? For many retailers in the ecommerce industry, a large portion of their service levels rely on the timeliness of their deliveries to clients. In fact, many customers evaluate online retailers based on the promptness of their deliveries. This goes to show that last mile delivery operations of ecommerce companies are important because their reputation relies heavily on it.
How do last mile delivery operations work?
? Generally speaking, last mile delivery operations work by transporting a customer's ordered product from the warehouse or distribution center of a company up to the doorstep of the customer. Logistics companies like Transportify have a vast network of delivery vehicles that can easily support this operation.