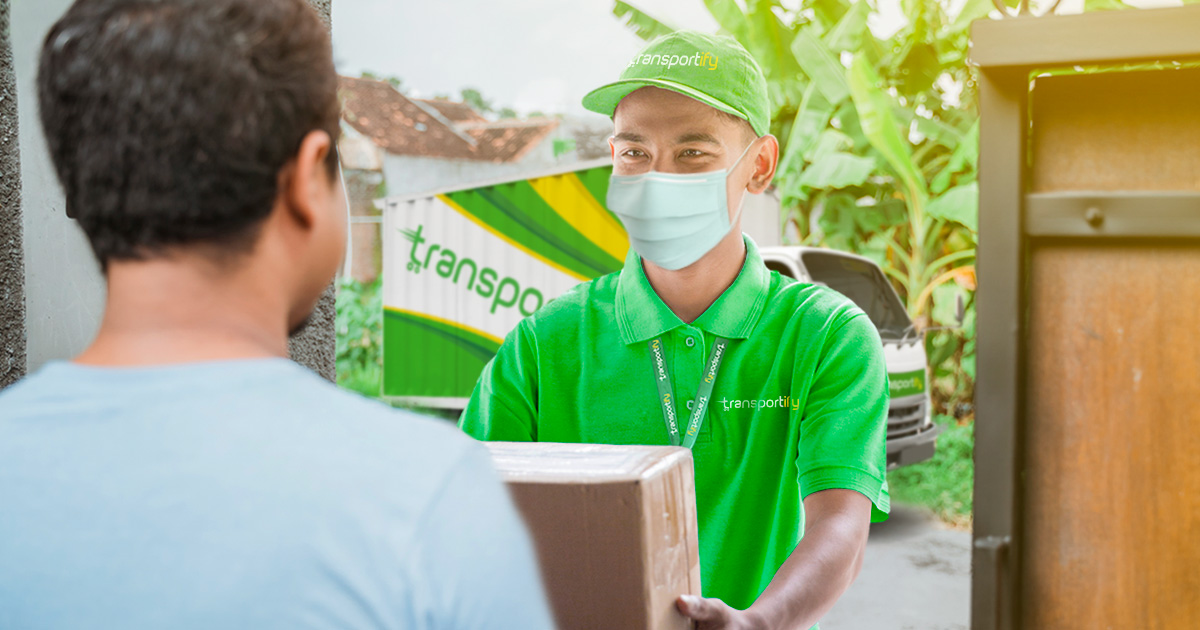 One of the most problematic and time-consuming tasks of running a business that deals with physical products is the shipping associated with distributing your orders. No one enjoys having to pack and label countless products, but there is an excellent chance that if this is a regular task for you, then you have gotten the process down to a fine art. However, there is a lot more to getting your products at your customer's hands than merely putting things in boxes, even if you have been doing this for years, there are some things that are always worth reviewing to see how you can improve the process.
Transportify Your Deliveries
Transportify level-ups door to door delivery Philippines with its high-tech platform that offers flexible and affordable services to businesses. We provide on-demand door to door delivery in the Philippines 24/7, year-round, and yes, even during the holidays. As with the pricing, you only pay for the vehicle you need, the distance, and the extra services you availed. With this flexible pricing module, Transportify effectively lowers your delivery cost to 40% less. You can check out the full vehicle list and pricing below.
Vehicle Type
Dimensions/
Weight Limits
Base Price


(Metro Manila)

Base Price


(Outside Metro Manila)

Base Price


(Visayas/Mindanao)

Wing Van 

32 to 40 x 7.8 x 7.8 ft




12000kg to 28000kg

7500 PHP

6500 PHP

6500 PHP

6w Fwd Truck

18 x 6 x 7 ft




7000kg

4850 PHP

4850 PHP

4850 PHP
Closed Van

10 to 14 x 6 x 6 ft




2000kg to 4000kg

1800 PHP

1450 PHP

1450 PHP

Open Truck

10 to 21 x 6 ft x open




2000kg and 7000kg

2300 PHP

1950 PHP

N/A

Mini Dump Truck

10 x 6 ft x open




2000kg

1500 PHP

1200 PHP

N/A

L300/Van

8 x 4.5 x 4.5 ft




1000kg

430 PHP

330 PHP

310 PHP

Small Pickup

5 x 5 ft x open




1000kg

310 PHP

250 PHP

220 PHP

Light Van

5.5 x 3.8 x 3.8 ft




600kg

250 PHP

192 PHP

225 PHP

MPV/SUV

5 x 3.2 x 2.8 ft




200kg

160 PHP

130 PHP

140 PHP

Sedan

3.5 x 2 x 2.5 ft




200kg

140 PHP

110 PHP

120 PHP
SEE ALSO:
Appropriate packaging
This is going to seem beyond obvious, but making sure that you are using enough packaging to ensure the safety of your product while also keeping the external dimensions as small as possible, should be a frequently reviewed part of your shipping process. Changing the packaging materials may allow you to reduce the size of the box that the item is packed in while maintaining or even improving its safety. This is important because the smaller the boxes you use to package your products, then the more you can fit in a delivery. Transportify's fleet of vehicles comes in all shapes and sizes. Making sure you can use the best one of our vans for your delivery should be a top priority, and keeping packages ergonomically sized will go a long way to help with that.
Bundle deliveries intelligently
It can be very tempting to try and ship all deliveries in the order that they are received, and there are times when this is absolutely the best course of action. However, if you are processing a reasonable number of delivers over a set area of the Philippines, then it makes logistical sense only to send one of our drivers in any given direction. You may arrange 15 drops per booking anytime with our 24/7 door to door delivery in the Philippines. In addition to that, if you are arranging deliveries for your business, grouping the orders and shipping them in bulk can help improve your efficiency and lower costs.
Know your logistics company
Simplicity and flexibility are two of our key goals here at Transportify, and we strive to provide the most open and customer-oriented service that we possibly can. From 24/7 operations to flexible services, Getting to know us and how we work gives you the best range of options for your business. We believe in the door to door model because it minimizes the issues our customers have to handle by emphasizing our drivers to deliver our gold standard of service. Knowing and understanding how your transport logistics company operates can make all the difference when it comes to optimizing your shipping. Also, knowing that you can arrange a driver to be at your pick-up point at a time that you decide will enable you to plan and provide the best customer service possible. If you are working with a more rigid logistics structure, then a lot of the options that a flexible door to door delivery Philippines can offer you are lost, and this is never good for your customers.
What Are the Benefits of Door to Door Delivery Philippines for Your Business?
Not all improvements for the logistics process are solely based on creating an efficient system, but on creating opportunities. The best way to make that happen is in direct contact with the customers to give them a better idea of your business.
1Exude the company's goals in every step
Your business's role in the sale does not end until your customer is satisfied with their product and service. When you expand your business to the e-commerce market, door to door delivery in the Philippines is an integral part. Since there is no store for them to assess, they only have the website and the product to give them an idea about the company's brand goals, with the old logistics system. With the assistance of a third-party logistics (3PL) service, you can extend your presence to the personnel who deliver your packages.
There are two ways you can achieve this extension: find a delivery in the Philippines who are known for their pleasant dispositions or look into Transportify's Business Program and its customizable operating procedures.
2Keep your customers informed
Door to door delivery Philippines may seem like a quick transaction on the part of the business, but for the customer, it is a long wait. The anticipation for the package, out of interest or need, is not the most pleasant experience. Keeping your customers informed and sticking to the information given is a great way to ease the tension. Transportify has a door to door delivery Philippines that includes a tracking and tracing system and a chat log between you and the driver. These two features provide customers a sense of security and power, which can allow them to do more with their time spent waiting.
Door to door delivery in the Philippines that do not intrude on the personal schedule of the customer is a great way to have repeat customers. One of the steps in fostering brand loyalty is making them accustomed to an experience that changes the way they live. Freight forwarding and door to door delivery might be a small part when considering the grander scheme of the company, but small steps can quickly foster habits and standards beneficial for your business.
3Be concerned about your customer's experience
You will encounter frustrated customers, angry customers—people who have experience with difficult delivery experiences in the past. There is always a chance that they are in the wrong but set aside the blame game as much as you can. Arguments, especially ones that happen in person, does not bode well for the business. Any disgruntled customer can become a black mark that cuts you off from them and their circle of family and friends. It is important to be emphatic about their experience.
Being empathic is about putting yourself in their shoes. What business would you trust? What information will you look for when hiring a service? Who would you want to talk to? If you find that there are questions that aren't answered on your business page and take steps to improve it. You can adjust the information on your website to address questions and organize them in order of importance.
Transportify has a customer service line that can help address the issue before arguments can escalate. They also have a two-way chat feature that you can use to discuss the arrangements of the delivery.
You can improve your door to door delivery Philippines by organizing your packing process, planning the route extensively, and understanding the customers' feelings and needs. These steps are essential in fostering a system that benefits both the business and the customer in the long run.
Download the Transportify app now by scanning the QR code below or simply clicking on the button.
| | | |
| --- | --- | --- |
| | or | |
Frequently Asked Questions:
Is door to door delivery available in the Philippines?
🚚 Delivery service has existed in the Philippines for a long time. The usual process is we go to a post office or go to a store that does it, and have our deliveries done there. As time passes by, receiving deliveries has moved directly to houses instead of going to the post office. Nowadays people can have their deliveries set from door to door, making small package delivery much efficient. Although this might not be ideal for every delivery, it works best with home-based businesses if the drop offs are only within the city. Traditional delivery still exists, but door to door delivery is now changing how most businesses work. Lalamove and Transportify are known mobile apps that offer door to door delivery. Utilizing the mobile phone makes it easy to deliver personal items or goods for businesses.
What are the trusted companies for door to door delivery in the Philippines?
🚚 Most deliveries nowadays are received right at your doorstep. Deliveries are now made efficient by removing the process of going to the store for pick up. LBC is one of the oldest and trusted brands in courier deliveries. They assure that every package is safely sealed. However, some individuals prefer a shorter waiting time. This is possible for motorcycle delivery services like Grab Express. This service provides same day delivery service. However for deliveries like bouquets or multiple boxes, a vehicle with a larger space is needed. Lalamove and Transportify offer larger vehicles that suit house moving or business delivery needs. These are the trusted door to door delivery services that are also accessible to everyone.