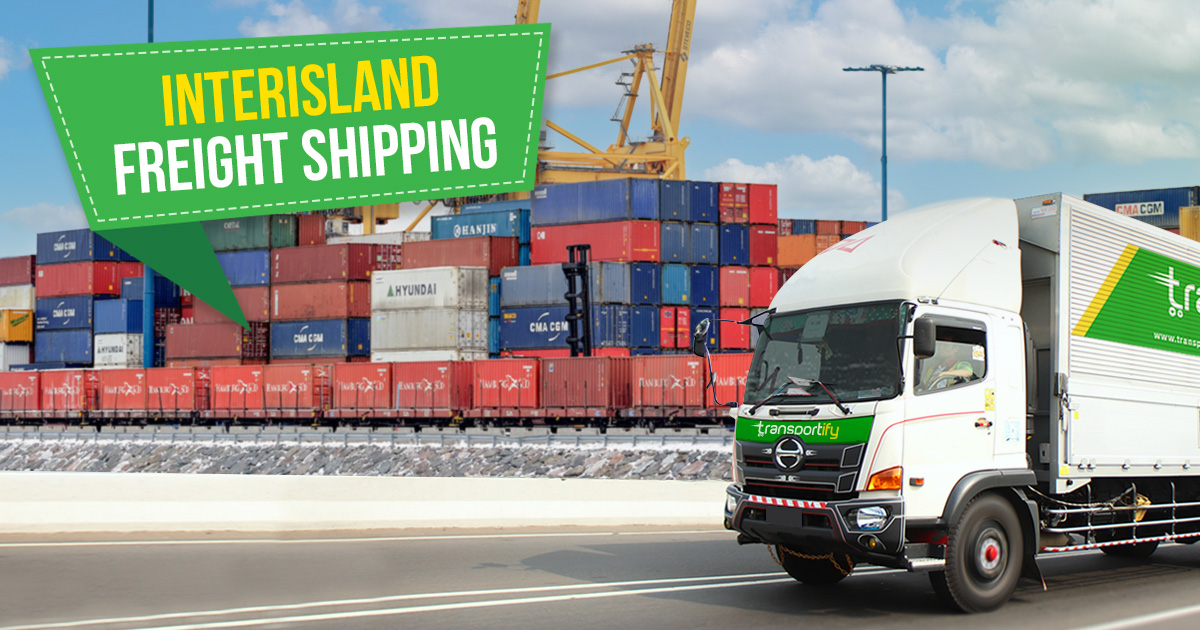 The Philippines is an archipelago of more than 7 thousand different islands. As such, it's not as simple as sending a letter off with the postman in his van. Many of the population rely on an intricate and complicated interisland shipping system. Of course, the development of an efficient transportation system in the Philippines has been crucial for the country's economic growth throughout history. Both economical and reliable means of transportation are vital in order to facilitate the movement of goods, services, and indeed people within and among the various regions of the Philippines.
There are a number of different modes of transportation available in the Philippines. However, for the purpose of transporting goods, interisland freight has grown significantly alongside the economy.
Freight is among the most vital structural supports for the economy, providing a solid backbone for trade nationwide. Due to the archipelagic nature of the Philippines, interisland freight shipping has become a crucial player. It is indeed the cheapest carrier in terms of ton-mile haulage.
What Is Interisland Shipping?
As the name suggests, interisland shipping is simply the process of shipping goods, letters, and other products from island to island, from the mainland, and beyond. Interisland shipping is quite literally the backbone of trade in the Philippines because of the population within the islands.
Interisland shipping is used to move goods within the country's geographic boundaries. These goods are either transported via tramp service or liner service.
Tramp Service: This service involves the charter of an entire vessel in order to transport goods. Under a tramp service, the main cost considerations for shippers are charter fees, fuel consumption, and loading & unloading.
Liner Service: On the other hand, involves vessels that call to specific ports on certain dates, with freight costs being determined on a cost-per-ton basis.
Here are the light delivery vehicle and trucks customers can book via interisland logistics providers like Transportify:
Water-Freight Shipping Within in the Philippines
In the Philippines, there are two different types of water freight services used for the transportation of goods from one point to another:
Ocean Freight Shipping: Ocean freight shipping refers to the transfer of goods that originate from outside the Philippines to ports within (but not from one Philippine port to another, due to 'Cabotage', which we will cover shortly).
Interisland Freight Shipping: Interisland freight shipping refers to the movement of goods to and from ports within the Philippines. Interisland shipping only operates within the national territory of the country.
What is Cabotage?
Cabotage is simply the right to operate transport services within a particular territory. In this case, we refer to ocean freight vehicles' operation within the Philippines. In other words, only Philippine-registered vehicles have the authority to operate and engage in interisland shipping.
What Are the Government Regulatory Agencies That Influence and Control Interisland Shipping?
Many different government agencies are designed to regularly monitor the various aspects, components, and operations of the interisland freight shipping industry within the Philippines. These focus on controlling and growing the market as best they can. They are as follows:
Maritime Industry Authority (MIA)
The Maritime Industry Authority regulates and monitors shipping rates and accreditation vessels within the Philippines operating interisland shipping.
Philippine Ports Authority (PPA
The Philippine Ports Authority is responsible for regulating the port services within the geographical territories of the Philippines.
Bureau of Customs (BOC)
The Bureau of Customs takes care of all importation and exportation regulations while monitoring rules, regulations, and laws.
Bangko Sentral ng Pilipinas (BSP)
The Bangkok Sentral ng Pilipinas, much like the BOC mentioned above, is responsible for regulating imports and exports alongside the necessary laws, rules, and regulations.
Philippine Shippers Bureau (PSB)
Finally, the PSB (formerly referred to as the Philippine Shippers Council was created to look after the interests of importers, exporters, and commercial users of the water transport lane. They are responsible for registering and accrediting freight forwarders, cargo consolidators, non-vessel operating common carriers, and breakbulk agents operating within the Philippines.
SEE ALSO:
Issues Within the Interisland Industry
The primary contributors to high-market concentration in the interisland freight shipping industry are high-entry costs and market segmentation.
Getting started in shipping requires a significant capital investment, which typically acts as a barrier that induces pre-existing firms to enjoy already established rents. Thus preventing other competitors from moving in and entering the market.
However, competition policy has been addressing this difficulty. Financing incentives and deregulation were instituted in the past to increase the number of shipping operators, investments, and those acquiring new vessels. As competition has been reduced to value for money, market concentration is expected to increase further. As a result, most visible shipping companies offer superior services.
This can be problematic in some industries. One or two businesses are abusing market power and taking a complete pricing monopoly. However, fortunately, the government has imposed a 12% ceiling on ROI, thus precluding any single firm from taking control and bullying other smaller freight companies out of business. That being said, it can also be seen as a disincentive.
Efficient freight shippers: Efficient freight shippers may not see the return commensurate to the level of their services.
Inefficient freight shippers: Inefficient freight shippers will be guaranteed a return regardless of the quality of the service that they provide.
These factors, coupled with the high-entry cost into the business, can put investors looking for a fast turnaround.
Improving Interisland Freight Shipping (What Can Be Done?)
So, what can be done further to improve the interisland freight shipping industry within the Philippines? Let's take a look at some ideas.
1

Cooperation Between Industry Players

First and foremost, creating an environment where key players within the interisland shipping industry can meet, discuss, and innovate together. Participating together and discussing current market issues and potential solutions as a collective will be a brilliant means of working toward a more stable service with greater profits.
2
Consolidate the Functions of Regulatory Agencies
Another way to improve inter-island shipping in the Philippines is having government and regulatory agencies review and mandate current functionality to produce more effective governance for all.
3
Stabilising Competition Policies
The government can consider the possibility of allowing more than one service contractor to operate within the major powers where economically viable. Or indeed, if there are ports where having multiple contractors is simply not viable, we must ensure that said contractors are not abusing their position. Perhaps even having a periodic review of contractors' changes may help prevent entrenchment.
4
Improved Access to Infrastructure
Another vital move would be improving access to infrastructure, financing, and additional incentives for 'Development of Support' services. There needs to be a mechanism that subjects these to greater competition in order for the industry to avail of its benefits, such as competitive pricing and quality services for all.
5
Discuss the Potential Benefits of Relaxing Cabotage
Is it always worth discussing and exploring the idea that, perhaps, relaxing cabotage policies may be a viable option in terms of fostering greater competition and whether or not doing so would outweigh the costs? Keeping such functions reserved for Philippine businesses to keep the money sovereign and circulating within the country is always preferable.
Conclusion
All in all, interisland freight shipping is the backbone of trade in the Philippines. It has undergone some major changes over the years, coming a long way from the early days of civilization, where it ventured forth between islands on nothing but hand-made craft. But, of course, there is still a long way to go, and much can be done to improve its functionality.
Ultimately, the overall efficiency and viability of interisland freight shipping will rely on higher productivity and lower costs to industries that need to transport their goods between the various islands in the Philippines.
| | | |
| --- | --- | --- |
| | or | |
Frequently Asked Questions:
Why are regulatory agencies important in interisland freight shipping?
🛳️ Government regulatory agencies play a crucial role in interisland freight shipping. Each regulatory agency is assigned to focus on a specific aspect of interisland shipping but shares the common goal of growing the market for interisland freight shipping in the Philippines. With these agencies, businesses are able to transport their products from one island to another with proper process and just costs.
What is the role of Transportify in interisland freight shipping in the Philippines?
🛳️ Transportify is one of the leading logistics companies in the Philippines that offers interisland shipping services via the app. The company has provided a modern solution to businesses so such service is more accessible. Transportify focuses on the transport of goods from one island to another using RORO ships where full truckload vehicles and trucks are loaded.