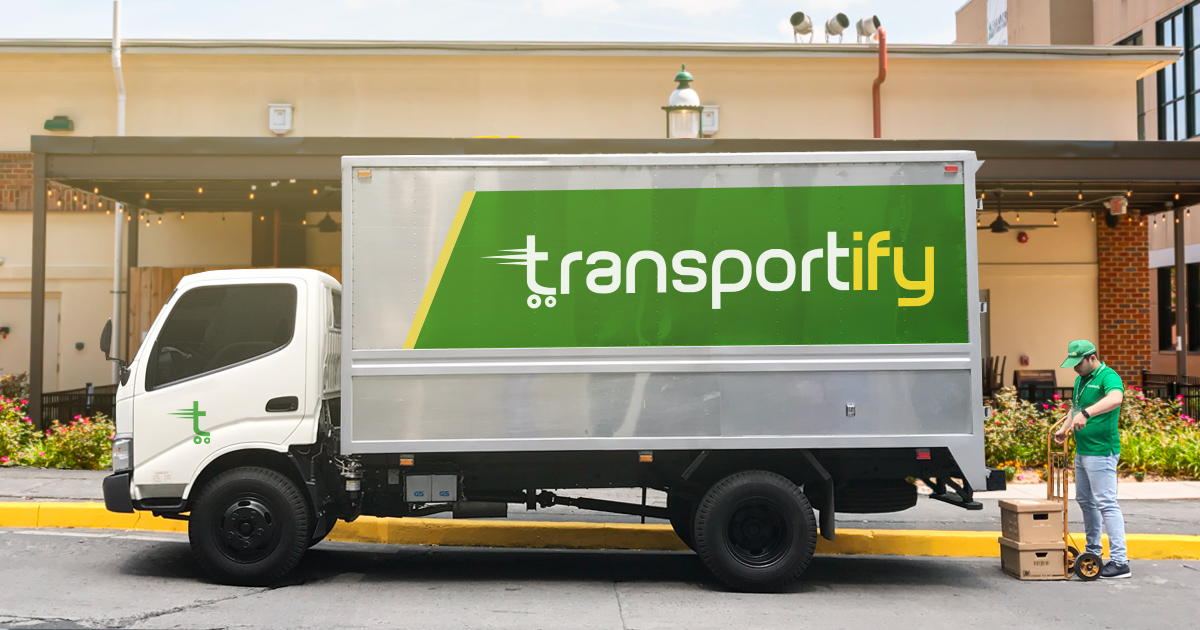 Are you concerned about the impact that your business is having on the environment this 2023? Have you considered the benefits of actively trying to make your business as eco-friendly as possible? In this article, we're going to look at ways to reduce our carbon footprint, – with a specific focus on outsourcing your pick up delivery service requirements to local cargo companies in Metro Manila, such as Transportify. Let's have a look at how it can be of benefit to your business:
Why Use A Pick Up Delivery Service Company?
To improve your Brand Image
By striving to make your business as environmentally friendly as possible, you will invariably boost your brand profile for 2023. Not only will your existing customers have a more profound respect for you, but you'll attract new potential customers as well. It's a win-win, both for the environment and for your business.
If you're interested in exploring our pick up delivery service further, then please feel free to contact us. We'd love to hear from you!
To save Money, Time, and Effort
Rather than investing in a fleet of vehicles of your own to handle your delivery requirements, it makes sense to outsource this aspect of your business to a dedicated cargo company as your third-party pick up delivery service in Manila and more places this 2023.
Save money — Running a fleet of vehicles is very expensive. You will have to pay for tax, insurance, the initial investment (or lease/finance agreements), the maintenance and upkeep of your vehicles, and of course, fuel consumption. Additionally, you will save money by not having to invest in a host of employees to operate your fleet as well.
Save time — Having a fleet of vehicles to manage is just another thing for you to have to worry about. By outsourcing your delivery needs; you won't have to worry about a thing.
Minimal effort — We at Transportify take great pride in offering a simple delivery service to our customers. All you need to do is download our free application, follow a few easy steps and voila: everything is taken care of.
An Efficient Delivery Service for your Convenience
Transportify is a dedicated cargo company and online delivery service in Manila, Pampanga, and Baguio with significant experience in the industry. We use state-of-the-art GPS tracking and have a wealth of professional drivers to call upon. In addition to that, we're incredibly flexible, with a wide variety of vehicle options to choose from this 2023.
Vehicle Type
Dimensions/
Weight Limits
Base Price


(Metro Manila)

Base Price


(Outside Metro Manila)

Base Price


(Visayas/Mindanao)

Wing Van 

32 to 40 x 7.8 x 7.8 ft




12000kg to 28000kg

7500 PHP

6500 PHP

6500 PHP

6w Fwd Truck

18 x 6 x 7 ft




7000kg

4850 PHP

4850 PHP

4850 PHP

Closed Van

10 to 14 x 6 x 6 ft




2000kg to 4000kg

1800 PHP

1450 PHP

1450 PHP

Open Truck

10 to 21 x 6 ft x open




2000kg and 7000kg

2300 PHP

1950 PHP

N/A

L300/Van

8 x 4.5 x 4.5 ft




1000kg

430 PHP

330 PHP

310 PHP

Small Pickup

5 x 5 ft x open




1000kg

310 PHP

250 PHP

220 PHP

Light Van

5.5 x 3.8 x 3.8 ft




600kg

250 PHP

192 PHP

225 PHP

MPV/SUV

5 x 3.2 x 2.8 ft




200kg

160 PHP

130 PHP

140 PHP

Sedan

3.5 x 2 x 2.5 ft




200kg

140 PHP

110 PHP

120 PHP
So, if you only have a few deliveries to make, rather than send out a large van, you can hire one of our sedans or closed vans instead. This is a much cleaner and greener way to operate this 2023.
In addition to that, our tracking software allows us to update our drivers in real-time. So, should any traffic or weather reports interfere with a given route, our drivers will automatically find the fastest and most efficient route. This cuts down on delivery times and also the amount of fuel consumed on average, – thus reducing our carbon footprint.
You can make a difference, by outsourcing your delivery needs to us!
OK, so in the grand scheme of things, one business de-fleeting and outsourcing their delivery requirements to a dedicated cargo company isn't going to save the world, but it's a start. You can make a difference by allowing us to handle that side of your operation for you this 2023.
Our dedicated team is always striving to find ways to offer a cleaner, greener, and more efficient delivery service. We have raised the bar in the Philippines and will continue to do so into the future.
How To Reduce Carbon Footprint By Using Pick Up Delivery Service Providers?
You're probably not familiar with the term "carbon footprint." As a human being who lived on Earth, you have the responsibility to reduce your carbon footprint to save the Earth's environment. However, what does it mean?
Meaning, every time a fossil fuel is burned to start your vehicles, heat-up your homes and operate businesses, produce goods for customer's consumption, you are producing greenhouse gasses and leaving behind a toxic carbon footprint.
When talking about the production of products for customer's consumption, not only the manufacturing and transportation is involved, but you also need to prioritize the number of fossil fuels burned during the extraction, sourcing, and processing of the materials in the products.
As a business owner, having this in mind is essential to re-evaluate your business plans and change how you can improve your consumption into an environmental-friendly process.
Using a cargo company that is environmental-friendly for your business pick up delivery service can help you to reduce the carbon footprint produced by your business.
Transportify can offer bikes or smaller vans, which is more pro to environment rather than large vehicles, which can emit a large number of fossil fuels, which can harm the environment. With these kinds of options that Transportify can offer, businesses can feel at ease and lessen the guilt of their productions and transportation of goods without harming the environment.
Effective Ways to Lessen Carbon Footprint for Your Delivery Service
When you heard the term "carbon footprint," often you will also hear some information about how can you reduce it, for both small companies and more giant corporations.
Businesses are now being regulated to reduce their carbon footprint; however, what could be the effect on this matter? Especially if lowering the business's carbon footprint means reducing the accumulated amount of carbon emissions the company emits in the atmosphere.
Generally, there are some effective ways to do that, such as:
Increasing the company's recycling processes
Partnering with a cargo company who can lessen your carbon footprint emission
Utilizing pick up and delivery service provider who uses eco-friendly vehicles for transportation of goods and products
Reducing your company's use of energy
Decreasing the amount of fossil fuel burned upon manufacturing, transportation, and sourcing
Sourcing environmental-friendly materials for products effectively and stably.
The most important in the above list is using the cargo company that specializes in pick up delivery service, which can offer businesses varieties of options to go green by utilizing e-bikes, bikes, and smaller vehicles for deliveries.
You may download the Transportify app by scanning the code or clicking the buttons below:
| | | |
| --- | --- | --- |
| | or | |
Eco-Friendly Delivery Service VS. Carbon Offset
The first thing that will come to your mind when talking about reducing carbon footprint is to lessen your business emissions by utilizing an eco-friendly pick up delivery service. Actually, this strategy makes sense, and every business needs to consider.
There are many methods and strategies a business can implement to go eco-friendly when choosing for a cargo company, such as:
Driving slower
Using alternative and eco-friendly fuels
Optimizing the routes
Utilizing newer, eco-friendly, efficient smaller vehicles, and hybrid transportation technology if possible
Regular vehicle maintenance to ensure its effectiveness
All of these methods and strategies of a cargo company, who offer pick up delivery service for businesses, should be your number one qualifications. But aside from this strategy, a company should also focus on how they can reduce their carbon footprint emissions inside their business.
Yes, choosing a pick up delivery service who can reduce your carbon footprint emission is a good thing. But not making any progress in reducing the emission inside your company is a no brainer move for every business.
Transportation and reducing your carbon footprint within company premises should come along to make a promising result. Not only it will attract many new customers, and you can ensure their loyalty once you have shown them how a company should act as a real eco-friendly business. Having this in mind, you can hope for a greener and a healthier future for both humanity and the environment.
Frequently Asked Questions:
How pick up delivery service providers help reduce carbon footprint?
♻️Innovative delivery service providers are now using GPS technology to find the best route to avoid traffic and take shorter distances when delivering. Outsourcing your delivery requirements to a cargo company like Transportify rather than owning a fleet of vehicles is one way to minimize your company's carbon dioxide emission from burning fossil fuel.
What is the best cargo company that provides pick up delivery services?
♻️There are plenty of cargo companies and delivery providers available in the area. Each of them have their own specializations when it comes to their services. If you are looking for a cargo company that provides the most affordable and best quality pick up services, you might want to try Transportify. Their services are 40% cheaper than other logistics providers. Their fleet is well-trained to satisfy the requirements and expectations of the customer.