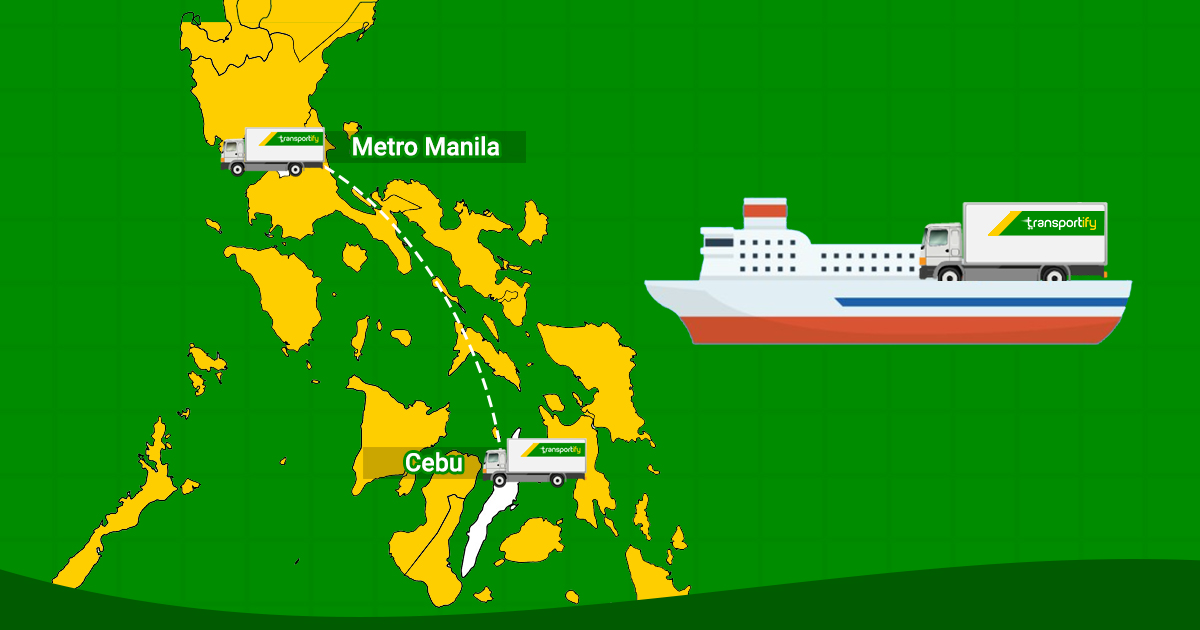 Transporting goods from one place to another is very important for any country since it enables trade and other economic activity. For example, an appliance company in Manila would want to deliver some of its products to a distribution center in Baguio city. Such an operation can be handled by freight transportation services. But what about shipments from Luzon to Cebu or Davao City? These interisland roll on roll off logistics requirements would need to use roro vessels in order to deliver goods effectively to various places in the Philippines.
How does Interisland Roll On Roll Off Service Work?
As described in the situation above, interisland roll on roll off (roro) service is necessary to transport goods and other products to various locations in the Philippines separated by a body of water. Technically speaking, the process of roro shipping is not that complicated. It works by loading a delivery truck with goods and then driving into the roro vessel, hence the term "roll on." Once the vessel arrives at the port of destination, the delivery truck drives out of the ship, hence the term "roll off," and travels to its final drop-off point which is either a warehouse or a distribution center.
Because freight transportation services include moving goods across bodies of water, the roll on roll off delivery is an effective method in transporting goods all over the country. All a company has to do is partner up with a third party logistics provider like Transportify that offers roll on roll off delivery services. In doing so, the company can rent out the delivery vehicle, load it up with its goods and then let Transportify take care of moving the products across the different island groups of the Philippines.
The table below shows the vehicle pricing of Transportify for roro delivery services:
Why is Roro (Roll on Roll off) Shipping Important?
The Philippines is an archipelago with more than 7,000 islands and the major cities of the country are spread out across three main island groups: Luzon, Visayas, and Mindanao. This goes to show that interisland domestic connectivity, especially when it comes to transporting goods and products is difficult in an archipelagic country such as the Philippines. Thus, roll on roll off freight transportation services are important because it provides an efficient way of hauling goods and products across the major island groups of the country.
In the early 2000s, interisland domestic maritime trade was expensive in the Philippines. A blog from the Asian Development Bank states that it was more expensive to move a twenty-foot container from Davao City to Manila compared to shipping the same cargo load from Hong Kong. It was clear that a more efficient sea transportation system had to be developed in the country in order to move goods efficiently and as a result, grow the nation's economy.
To address this problem, the Roll on Roll off Terminal System (RRTS) was created in an effort to reduce the cost of moving goods and products across bodies of water. Small and medium enterprises, as well as multinational companies, need to ship goods all over the country at a cost that is business-friendly. After all, these institutions are considered "nation builders" and must be able to operate effectively if the country is to grow and expand its GDP (gross domestic product). In order to support the supply chain logistics services of various businesses in the country, roll on roll off shipping is needed to move goods across bodies of water.
The section below breaks down the importance of roro shipping.
Inexpensive shipping option for most businesses
As mentioned in this article, the roro (roll on roll off) shipping system was established in the Philippines in order to provide businesses with a more economical option for moving goods and products across the different island groups of the country. Compared to moving goods via container shipping, roro freight transportation services are a cheaper alternative. The reason for this is that delivery trucks for logistics can directly board the roro vessel, circumventing cargo handling which is an expensive and indispensable process of the container shipping option.
Furthermore, roro shipping can accommodate small scale and large scale trading because it can be operated in islands where the ports can not handle huge volumes of container shipping as well as international ports such as the Batangas International Port. Thus, it is no wonder that the popularity of the roro system is growing rapidly in the Philippines. Between the years 2003 and 2013, around 79 roro (roll on roll off) routes were created in the Philippines.
A flexible way of moving goods
A business can use the roro routes all over the Philippines in numerous ways which is why it is a flexible method for shipping goods. For example, an appliance company from Metro Manila can use roro (roll on roll off) shipping to replenish stocks in its distribution center in Davao city. This is one of the longest travel routes in the Philippines which means that the delivery truck servicing this route will pass through multiple cities. From Metro Manila, the truck will travel to the Bicol region, then cross to Samar and Leyte before arriving in Mindanao. This presents plenty of opportunities for a delivery truck to make stopovers in other cities where that same appliance company has branches or distribution centers.
It can be seen from the scenario described above that the roro (roll on roll off) shipping method allows a company to reach more places and deliver its goods and products to more customers.
Convenient shipping option
Convenience is always an important consideration when it comes to using freight transportation services. The roro freight transportation service offers a convenient way of moving goods to and fro the different island groups of the Philippines. First of all, it is the same delivery truck that will be used to fulfill the logistics requirement from end to end. This means that it will be the same delivery truck that will be loaded at the pickup point and the same truck that will reach the final destination. There is also no need to load and unload the items inside the vehicle since they can just be left inside the truck throughout the journey, even when it is at sea.
If you want to know more about the interisland domestic freight services of Transportify, you may visit our website or download the application by scanning the QR code or clicking the button below.
| | | |
| --- | --- | --- |
| | or | |
Frequently Asked Questions:
What is the meaning of interisland shipping?
🚢 Interisland shipping is a type of freight transportation solution wherein goods and products are transported from one island to another. Interisland shipping can either be in the form of container shipping or roro (roll on roll off) transportation. In the Philippines, roro shipping is the more popular option for domestic requirements because it is more convenient and affordable.
What is the roll on roll off process?
🚢 The roll on roll off (roro) shipping process involves driving a delivery truck into the roro vessel and then driving it out once the ship reaches its destination. This is a convenient method of transporting goods across various islands and can be a great help in an archipelagic country such as the Philippines.
What are some freight transportation service providers in the Philippines?
🚢 There are many freight transportation providers in the Philippines. RLH offers point to point trucking services to any destination in the Philippines. 2GO is another freight transportation service provider that can provide trucking solutions to any place in the country. They are especially known for their sea transportation capabilities. Lastly, Transportify is an app-based cargo company that can pick up and deliver to any point in Luzon. They recently launched their interisland service which enables clients to send goods from Luzon to any point in the Philippines.