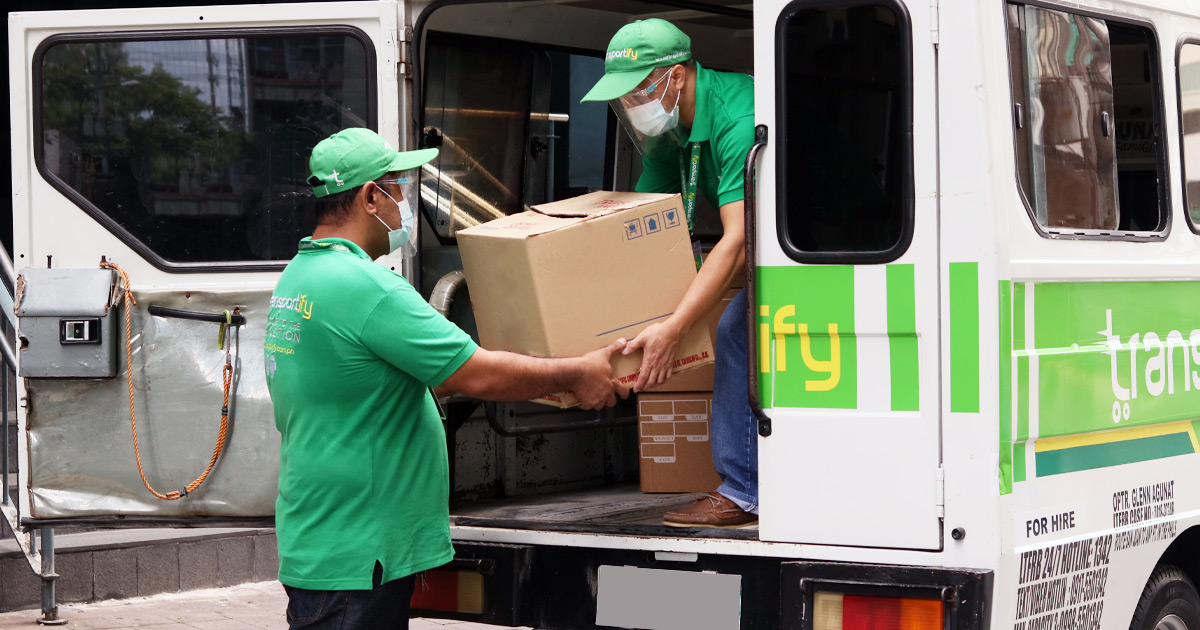 Before the COVID-19 pandemic that has taken the world by storm, the Philippines logistics industry was thriving. According to The Lobien Realty Group (2020), the Philippine logistics and trucking market had been forecasted to grow 8.2 to 8.8% between 2018 and 2024. It is projected to become a PHP 1 trillion market by 2023. The Philippine government's efforts to simplify transactions and promote ease of doing business were intended to improve the overall quality of the country's infrastructure. This was achieved via the "build-build-build" program, which subsequently enabled the Philippine logistics to advance significantly.
Although the COVID-19 pandemic has hindered the overall rise of the Philippine logistics industry and trucking, there has been some steady growth. Logistics and trucking have been recognized as an indispensable part of the economy. Especially during these times when the movement of people is restricted, it is all the more necessary that goods come to them. This article will give more information on Philippine logistics and how it changed because of the COVID-19 pandemic.
Manufacturing Slowdown and Its Impact on Philippine Logistics
As a result of COVID-19, manufacturing in the Philippines slowed down. According to LRG (one of the Philippines' fastest-growing real estate consultancy firms), the pandemic has had severe effects on many industries, including trucking and logistics services.
As the government implemented strict quarantine measures to combat the spread of the virus, this has impacted the manufacturing industry. Merchandise exports had declined by some 35%, though there was a notable improvement in some agricultural, forest, and manufactured products.
Imports similarly fell by 40%, though it displayed slower contractions in essential items such as capital goods and raw materials, including chemicals, manufactured, and consumer goods. This pandemic has subsequently caused a limited movement of goods throughout the nation. That said, while some manufactures continue to produce and distribute luxury, non-essential items (e.g., clothes, shoes, accessories), it is clear that the manufacturing sector is indeed more focused on producing and distributing food and other essential goods to support the public throughout these uncertain times. As a result, manufacturing firms have had to reduce the production cost in response to the decreasing purchase volume of their customers.
Manufacturing firms also started to outsource their logistics service to trucking providers like Transportify. With affordable rates and high-quality logistics and trucking services, manufacturing firms have benefited from availing their services. If you want to know about Transportify delivery service rates, refer to the table below.
Vehicle Type
Dimensions/
Weight Limits
Base Price


(Metro Manila)

Base Price


(Outside Metro Manila)

Base Price


(Visayas/Mindanao)

Wing Van 

32 to 40 x 7.8 x 7.8 ft




12000kg to 28000kg

7500 PHP

6500 PHP

6500 PHP

6w Fwd Truck

18 x 6 x 7 ft




7000kg

4850 PHP

4850 PHP

4850 PHP
Closed Van

10 to 14 x 6 x 6 ft




2000kg to 4000kg

1800 PHP

1450 PHP

1450 PHP

Open Truck

10 to 21 x 6 ft x open




2000kg and 7000kg

2300 PHP

1950 PHP

N/A

Mini Dump Truck

10 x 6 ft x open




2000kg

1500 PHP

1200 PHP

N/A

L300/Van

8 x 4.5 x 4.5 ft




1000kg

430 PHP

330 PHP

310 PHP

Small Pickup

5 x 5 ft x open




1000kg

310 PHP

250 PHP

220 PHP

Light Van

5.5 x 3.8 x 3.8 ft




600kg

250 PHP

192 PHP

225 PHP

MPV/SUV

5 x 3.2 x 2.8 ft




200kg

160 PHP

130 PHP

140 PHP

Sedan

3.5 x 2 x 2.5 ft




200kg

140 PHP

110 PHP

120 PHP
Keeping the Logistics and Trucking Industry Afloat
The E-Commerce industry has—despite COVID-19—displayed steady growth over the last few years and has strengthened throughout the pandemic. Retailers and business owners who would otherwise sell exclusively in-store had to pivot to online selling platforms. They were left with no option but to transition online and sustain their operations via delivery services, in compliance with quarantine regulations.
As more and more people practice social distancing and continue to work from home, they naturally prefer to shop online, thus avoiding being exposed to many people. Again, this has resulted in the rise of E-Commerce companies that have intensified Philippine logistics' demand during the pandemic.
Furthermore, innovations and initiatives like same-day delivery and innovative delivery methods in E-commerce logistics have taken place to cater to the enormous and growing demand placed on the industry. These innovations and initiatives helped displaced people earn a living from home. Using on-demand logistics and trucking providers as their logistics solution, the cost of deliveries gives more operational ease and savings for their small businesses.
What keeps the logistics and trucking industry afloat are on-demand delivery companies like Transportify. Because customers can book with Transportify anytime and it follows government regulations on COVID-19. Businesses can rely on this trucking company to deliver its goods to customers in Luzon, Visayas, and Mindanao.
The Role of Government and Private Sector in Logistics Growth
LRG has predicted that the logistics and trucking industry within the Philippines will continue to grow despite this pandemic. It stated that the top property firms are currently engaging in logistics and industrial developments to support said projection. This is to capture the growing opportunities in this market.
And, of course, if the logistics industry will continue to grow and move forward in a way that benefits everyone, the government should support logistics organizations by coordinating various responses, operations, and solutions. Furthermore, logistics companies should focus on the two key areas: the quantity and type of logistics support provided by the government and the various technical and operational assistance that the private sector can lay out, including business continuity and planning.
The growth will continue.
Again, it seems that the logistics and trucking industry has been relatively fortunate throughout this pandemic, given that they are essential industries that have been incredibly supportive and invaluable throughout these trying times. As a result, the industry will continue to grow in the coming years.
How Will Philippine Logistics Change as the Pandemic Recedes?
One thing that isn't entirely clear at the moment is how the logistics industry is going to change as the pandemic eventually recedes and improves. Will we see a rise in shopping mall traffic as people grow tired of being confined to their homes for so long? Or will consumers continue to rely on E-Commerce solutions and the convenience of home delivery? The latter option is the likely outcome. The logistics industry is now starting to apply modern technology to its 2023 operations. Truckers are sourcing for a more viable option to get clients and earn. Most of them decide to join on-demand logistics platforms like Transportify, which gives them more opportunities to make a living.
We anticipate that there will be some time before the public feels entirely confident with gathering in public places with large numbers of people, given the inherent dangers of doing so at this moment in time. Logistics will remain to be a strong industry as goods and products continue to move.
Conclusion
Fortunately for the Philippine logistics industry, it hasn't suffered as much as a blow as specific other sectors have, such as tourism, for example. The tourism industry in the Philippines took a massive hit, seeing many out of work and needing to pivot (or jump ship entirely) to survive the pandemic and the lockdowns that ensued.
With the drop in tourism, many people were out of work and needing to find new ways to supplement their income. Again, this was a golden opportunity for many budding entrepreneurs to try their luck in the E-Commerce logistics industry. Thus, people began selling goods online, facilitated by logistics and trucking companies like Transportify.
The accessible nature of our application allows anyone to quickly login, place some orders for delivery, and accomplish deliveries. They can operate a new E-Commerce business logistically without lifting a finger or even thinking about hiring delivery drivers for themselves.
What will the future hold for the Philippine logistics and trucking industry? Will it continue to thrive as it has displayed this last year? Or will it improve this 2021? Only time will tell.
If you are interested in reading more blogs from Transportify, you may explore our media page. You may also download our application and start availing of our services by scanning the QR code or clicking the buttons below.
| | | |
| --- | --- | --- |
| | or | |
Frequently Asked Questions:
How did Transportify change the game of Philippine logistics?
🚚 Transportify made a significant impact on being an accessible, reliable, and affordable source of delivery vehicles fit for personal and business use. It changed the game of Philippine logistics by offering on-demand services using an application that enables them to schedule deliveries in advance without going through the rigorous process of sourcing logistics partners for deliveries. With just a few clicks and taps from a mobile device, you can already handle logistics.
Why did on-demand logistics and trucking applications gain more popularity during the pandemic?
🚚 The importance of having a reliable logistics partner was seen during the pandemic. Since people are not allowed to go out because of the lockdown, on-demand logistics and trucking applications like Transportify served an excellent purpose for deliveries. With just a few taps from a mobile device, a customer can easily schedule important deliveries for personal and business consumption. Apart from that, people prefer to get things delivered than go out to buy them on their own, which is safer and convenient.