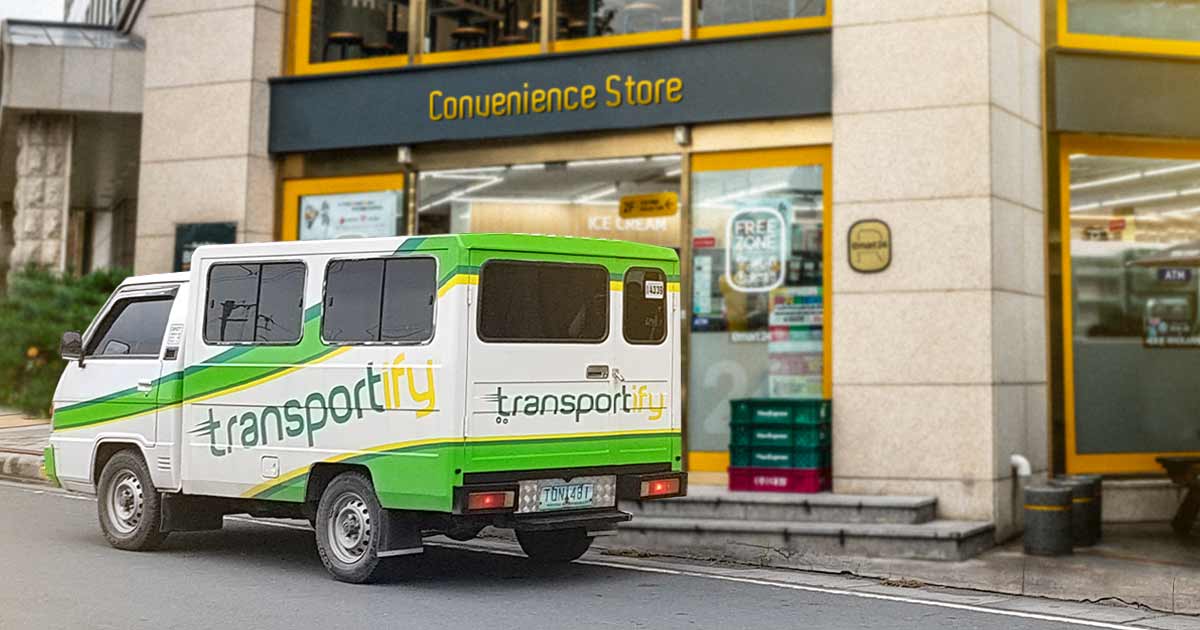 MANILA, PHILIPPINES – As we enter 2022, Transportify, a top logistics platform, shares some clear insights about the decade that passed from the company's unique perspective of the Metro Manila consumer retail logistics market.
With the city's rapid growth at a much faster pace than our infrastructure development, has led to major changes in consumer behavior to manage the inefficiencies of traffic inconveniences. In the past number of years, a large amount of people have been moving from their homes into small condos, apartments, or dormitories in the city to escape the hours they would normally spend in traffic and be closer to their place of work. This large influx of people into smaller living spaces has led to a profound change in consumer behavior because together with living spaces being tighter, kitchen and storage space are greatly reduced too. With some having no cooking space at all. The greatest change is that people now value, more than ever, the importance of convenience.
Cooking and grocery shopping has become major chore and hassle when it used to be something you usually do leisurely with your family on a Sunday afternoon. Who wants to put in all that effort to brave the traffic to go to the large hypermarket to stock up and then cook in a tiny kitchen for just 1-2 people? Many say it's not worth the trouble. Because of this, there is rapid growth and abundance of convenience stores and restaurants to cater to this change in consumer behavior.
Deliveries for inventory replenishments have had to adjust by using a smaller delivery truck or delivery van. In the past, deliveries of fast-moving consumer goods used to go to hypermarkets and supermarkets with large storage and shelf space. Nowadays they go to small convenience stores and restaurants that pay a premium for their location and would minimize using such prime real estate on storage which does not generate revenue.
What Does This Mean for Logistics in Manila?
It simply means smaller delivery quantities to more locations by using a smaller delivery truck or delivery van. An increasing challenge amidst the already existing burden of Metro Manila traffic and truck bans.
The change in retail format has necessitated a change in logistics format too, specifically when it comes to delivery vehicles. Whereas before, larger 10-wheel trucks would be used to deliver to hypermarkets, now smaller vehicles such as the 4-wheel or 6-wheel closed vans and the L300 delivery vans are being used to deliver to convenience stores and restaurants. These types of vehicles, which are offered in Transportify's logistics app, tend to be more efficient with small drop sizes.
Transportify's internal data shows that more and more delivery van drivers are driving full-time on its platform. For example, drivers in its L300/Van vehicle make an average of approximately ₱110,000. The driver partners are able to achieve high levels of revenue because there is abundant work available from business customers who need delivery vans and trucks in all parts of the metro. This is great news for those wanting to earn a stable income and for logistics in Manila.
While the new infrastructure programs will bring some welcome relief to the traffic our situation, the smaller retail formats and delivery vehicles are a permanent effect of urbanization. It is a similar story in all major metro areas where Transportify operates: Manila, Jakarta and Bangkok.
✉️ Contact Media
Elijah Gabalda
Media Department
elijah.gabalda@transportify.com.ph
? About Transportify
Transportify operates the largest app-based marketplace logistics platform for delivery vans and trucks in Southeast Asia with operations in Indonesia, Thailand and the Philippines. In other countries, the company is known as "Deliveree".
To know more about Transportify, visit www.transportify.com.ph.
Frequently Asked Questions:
What types of industries can use a smaller delivery truck or delivery van?
? The great thing about smaller trucks such as L300s and closed vans is that it can cater to any type of business or industry. From small business owners to big multinational companies needing to deliver their fast moving consumer goods; from MSMEs, online sellers, commissaries, franchise owners, to large companies, these vehicles are able to accommodate their delivery needs. Usually, companies and business owners resort to buying their own delivery vans to address their logistics requirements. App-based companies like Transportify have a wide array of delivery vehicles that can move goods and cargo reliably and faster at an affordable cost. This allows a more efficient way of doing logistics in Manila.
Is using a 3PL to move goods cheaper?
? Usually a 3PL can provide lower cost per order compared to internally managed operations. While this isn't always true for all, it is true for small to medium-sized companies (SMEs) that have seasonal business. Having the right 3PL company provider can reduce or avoid capital expense. Typically companies would spend for an upgrade of facilities, warehouse and order management systems, and even creating their own tech to fit their needs but this will cost a lot of time and money compared to using a 3PL. By changing your fixed cost to variable cost, you are able to save and focus on scaling and growing your business depending on seasons where you have higher demand volume.
###