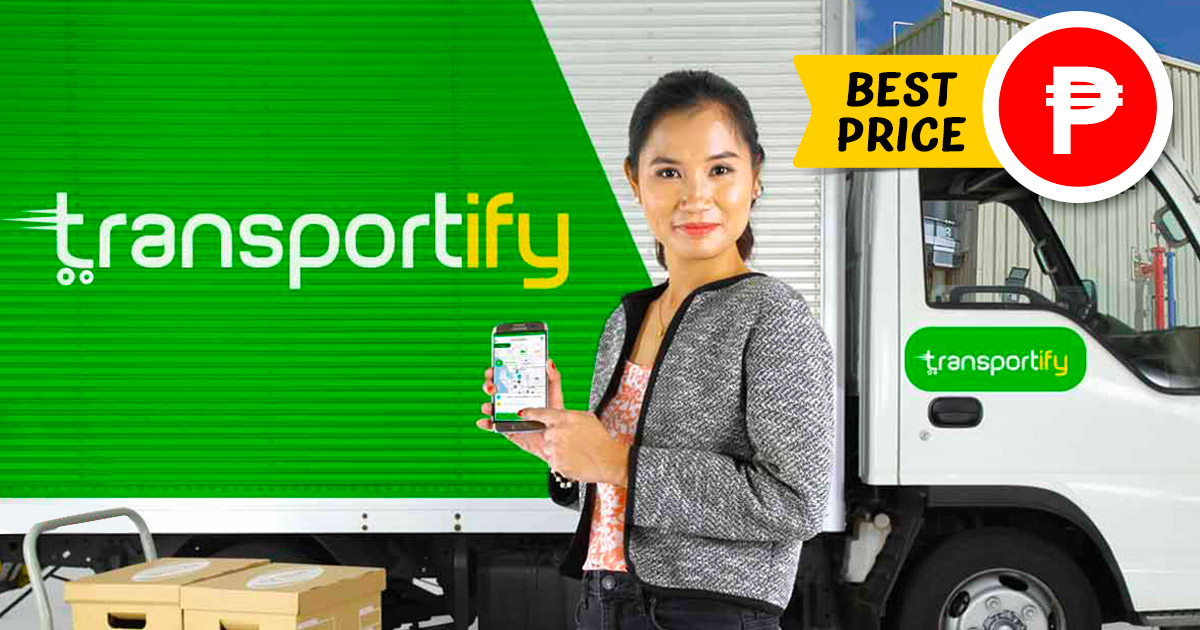 Transportify is committed to offering affordable courier service and delivery truck price without compromising the quality of service. If you still don't believe us, you can get  a price estimate of our services and confirm that we're the most affordable courier with our price calculator. Getting the estimate of our affordable courier and delivery truck price is fast and easy. Once you select the vehicle and address, the calculator gives you the point-to-point delivery truck price. 
In the Philippines, consumer behavior tends toward purchasing items online and waiting for those goods to be delivered at their doorstep. Thus, it is no surprise that many businesses rely on courier and delivery services to move goods to distribution centers or straight to a customer's home. The fast paced lifestyle, long hours of work and irregular shifts in the work schedule make it difficult for business owners to take care of everyday tasks such as delivering their products to customers. Instead of focusing on the production and innovation of products, a business owner has to devote time, money and energy to deliver the goods to clients. Furthermore, it is expensive and added work for the business owner to set up and maintain his or her own fleet of delivery service truck. Instead of focusing on the production and innovation of products, a business owner has to devote time, money and energy to deliver the goods to clients. 
Why Should Transportify Be Your Trusted Logistics Partner?
That is why Transportify is revolutionizing the landscape by offering affordable courier and delivery truck prices with a wide range of vehicles and excellent service to fulfill your needs. A business owner need not worry about handling the logistics part of the business. The best courier in the Philippines has got you covered. Experience the convenience of flexible booking schedules, Real-time visibility and notification, a wide range of vehicle options, and affordable prices with just a push of a button.
The sedan is the most affordable courier service option for your cargo. These vehicles can carry loads of up to 200kg. Since they are not the largest vehicles in the Transportify fleet, they are mostly used for smaller and more delicate packages like flower bouquets, multi-tiered cakes, glassware products, and even huge stuffed toys! For delivery of larger and heavier cargoes, such as sacks of rice, boxes of canned goods, and small to medium-sized appliances and furniture, choose from among our delivery vans which include L300, Hiace, H100, and Urvan models. These vehicles can carry loads of up to 1000kg and are seven feet in length. 
For transporting large volumes of goods, our variety of delivery service trucks and freight forwarding vehicles will do the job for you. Transportify has Wing Vans, and Pick Up Trucks for its Business Program clients. With many options to choose from, companies are sure to find an affordable courier and the best delivery truck prices in Transportify. Here's a table to give you a quick summary of our rates. To learn more, please continue reading.
Vehicle Type
Dimensions/
Weight Limits
Base Price


(Metro Manila)

Base Price


(Outside Metro Manila)

Base Price


(Visayas/Mindanao)

Wing Van 

32 to 40 x 7.8 x 7.8 ft




12000kg to 28000kg

7500 PHP

6500 PHP

6500 PHP

6w Fwd Truck

18 x 6 x 7 ft




7000kg

4850 PHP

4850 PHP

4850 PHP
Closed Van

10 to 14 x 6 x 6 ft




2000kg to 4000kg

1800 PHP

1450 PHP

1450 PHP

Open Truck

10 to 21 x 6 ft x open




2000kg and 7000kg

2300 PHP

1950 PHP

N/A

Mini Dump Truck

10 x 6 ft x open




2000kg

1500 PHP

1200 PHP

N/A

L300/Van

8 x 4.5 x 4.5 ft




1000kg

430 PHP

330 PHP

310 PHP

Small Pickup

5 x 5 ft x open




1000kg

310 PHP

250 PHP

220 PHP

Light Van

5.5 x 3.8 x 3.8 ft




600kg

250 PHP

192 PHP

225 PHP

MPV/SUV

5 x 3.2 x 2.8 ft




200kg

160 PHP

130 PHP

140 PHP

Sedan

3.5 x 2 x 2.5 ft




200kg

140 PHP

110 PHP

120 PHP
SEE ALSO:
How Much per Vehicle?
1Sedan and MPV/SUV
Transportify's sedan and MPV/SUV vehicles are the most low-cost vehicle in our fleet with their base price starting at ₱ 140 and ₱160 respectively in Metro Manila and Batangas. You can also book for a full day of 10 hours for ₱ 1,800.
2L300/Van
L300 van rental for delivery have a base price of ₱ 430.00 in Metro Manila and ₱ 330.00 elsewhere and cost ₱ 27-22.00 per kilometer travelled. The full-day rate with unlimited destination costs ₱ 2,800.00 in Metro Manila and ₱ 2,600.00 everywhere else. 
3Closed Van
Do you want to protect your goods from rain or the scorching heat of the sun and yet enjoy low cost and excellent service? Transportify is the answer to your needs. Our 4 wheeler closed van courier delivery truck price starts at ₱ 1800.00 as the base rate for Metro Manila and ₱ 1450.00 for the rest of Luzon. It will cost you additional ₱ 23.00-30.00 per kilometer travelled depending on the service area. You just need to add ₱ 300.00 from the base rate if you want to upgrade to a 6 wheeler closed van. You may book our Transportify delivery service truck for a full day with a flat rate of ₱ 6,000.00 in unlimited destinations within the standard service area for 10 hours which is the usual booked service of medium-sized businesses and multinational companies.
410W Wing Van
For large businesses, truck transport is an essential part of the company's logistics need. Our 10 wheel wing van is currently the largest delivery service truck in our platform which  costs ₱ 7,500 for the base price and additional ₱ 85 per km for destinations less than 40 km,  ₱ 65 per km if the destination is between 40-199 km, ₱ 60 per km if the destination is between 200-299 km and ₱ 50 per km if the destination is beyond 300 km.
5Open Truck
Transportify Open Trucks are best used for transporting construction equipment and materials such as metal tubes, scaffolding poles, and other types of cargo with a longer height which will not fit in a regular closed van truck.
6Mini Dump truck
Construction hauling is a very vibrant industry today. There are many on-going construction projects happening in different parts of the country. Because of this, Transportify recently launched their Mini Dump Trucks for different construction and debris needs. You may now book a construction vehicle from any point in Luzon with a base price of ₱1500 and additional ₱40 per km of delivery.
Online entrepreneurs boost their sales with our efficient and affordable courier services. Customers also have the option to add an extra destination for their cargo truck delivery service  with a maximum of 10 drop off destinations. We also offer affordable delivery truck price transportation of cargo to provinces in Luzon with our fixed price route service. Pay as low as ₱ 1,000 all-in to deliver your goods to key cities around Luzon. Currently servicing pick-up from Pampanga and Metro Manila with drop-off to Baguio City, Dagupan City, Batangas City, San Pablo, Lipa, Tarlac City, Cabanatuan, Subic, and Lucena with more cities to launch soon.
| | | |
| --- | --- | --- |
| | or | |
Frequently Asked Questions:
What makes Transportify an affordable courier?
🚛 Transportify is an affordable courier because of the low base prices and it gives its valued customers the freedom to choose the kind of services they want to include and pay for. For example, the base price of an sedan is only ₱ 140 and an additional ₱ 20 per kilometer. Furthermore, there is also an option of "Special Help" which means that the driver follows a procedure of handling the cargo as specified by the client. 
What kind of delivery trucks are being used by Transportify?
🚛 Transportify has a wide range of delivery trucks to suit the business needs and requirements of every customer. These trucks are Closed Vans, Wing Vans, and Open Trucks, for goods that require a specific temperature while in transit. Transportify offers the most affordable and flexible delivery truck prices available in the market. You can download the app now to start booking.