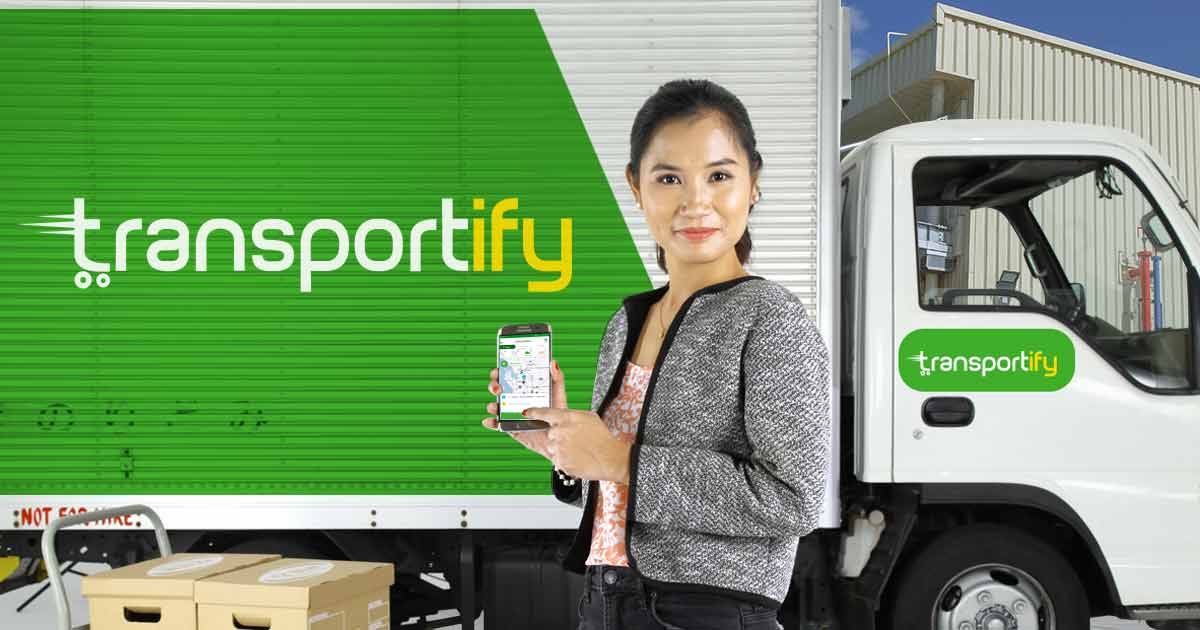 Transportify is committed to offering affordable courier service without sacrificing the quality of service. If you still don't believe us you can compute a price estimate of our services and confirm that we're the cheapest courier with our price calculator. Once you select the vehicle and address, the calculator gives you the point-to-point delivery truck price.
Getting the estimate of our affordable courier and delivery truck price is as fast and easy as our service.
Select an economy vehicle for the cheapest courier service for your packages. For delivery of larger cargo, Choose among our vans which include L300, Hiace, H100 and Urvan models. For trucking services that corporations need you can check out our 4 wheeler and 6 wheeler closed vans delivery truck prices.
Column 1
Column 5
Column 4
Vehicle Type
Cargo Dimension
Capacity

Economy

L: 3.5 ft
W: 2 ft
H: 2.5 ft

200 kg

Economy+

L: 5 ft
W: 3.2 ft
H: 2.8 ft

300 kg

L300/Van

L: 7 ft
W: 4 ft
H: 4 ft

1000 kg

Closed Van

L: 10 ft
W: 5 ft
H: 5.5 ft

2000 kg

10-W Wing Van

L: 32 ft
W: 7.8 ft
H: 7.8 ft

15,000 kg
How Much per Vehicle?
Economy
Transportify's economy vehicle is the cheapest amongst our fleet with its base rate starting at Php 190.00 in Metro Manila and Php 170.00 in Pampanga then adds Php 20.00 per succeeding kilometer. You can also book for full day of 10 hours for Php 1,800 in Metro Manila and Php 1,700 in Pampanga.
L300/Van
L300 delivery van price starts at Php500.00 in Metro Manila and Php 430.00 in Pampanga & Baguio as the base rate and costs Php30.00 per succeeding kilometer. The full-day rate with unlimited destination costs Php 2,800.00 in Metro Manila and Php 2,600.00 in Pampanga.
Closed Van
Our 4 wheeler closed van delivery truck price starts at Php 2150.00 as the base fare and will cost you Php 50.00 per another kilometer reached. You just need to add Php 400.00 from the base fare if you want to upgrade to a 6 wheeler closed van. You may book for our Transportify truck for a day with a flat rate of Php 6,000.00 in unlimited destinations within the standard service area at 10 hours which is the usual booked service of the medium-sized businesses and multinational companies.
10-W Wing Van
Our 10 wheel wing van is currently the largest truck in our platform and costs P8,000 for the base fare and additional P85 per km for less than 60km total distance reached and only P65 if you reach more than 60 km.
Online entrepreneurs boost their sales with our efficient and affordable courier services. We also offers affordable transportation of cargo to provinces in Luzon with our fixed price long haul service. Pay as low as P1,000 all-in to delivery your goods to key cities around Luzon. Currently servicing pick-up from Pampanga and Metro Manila with drop-off to Baguio City, Dagupan City, Batangas City, San Pablo, Lipa, Tarlac City, Cabanatuan, Subic, and Lucena with more cities to launch soon.