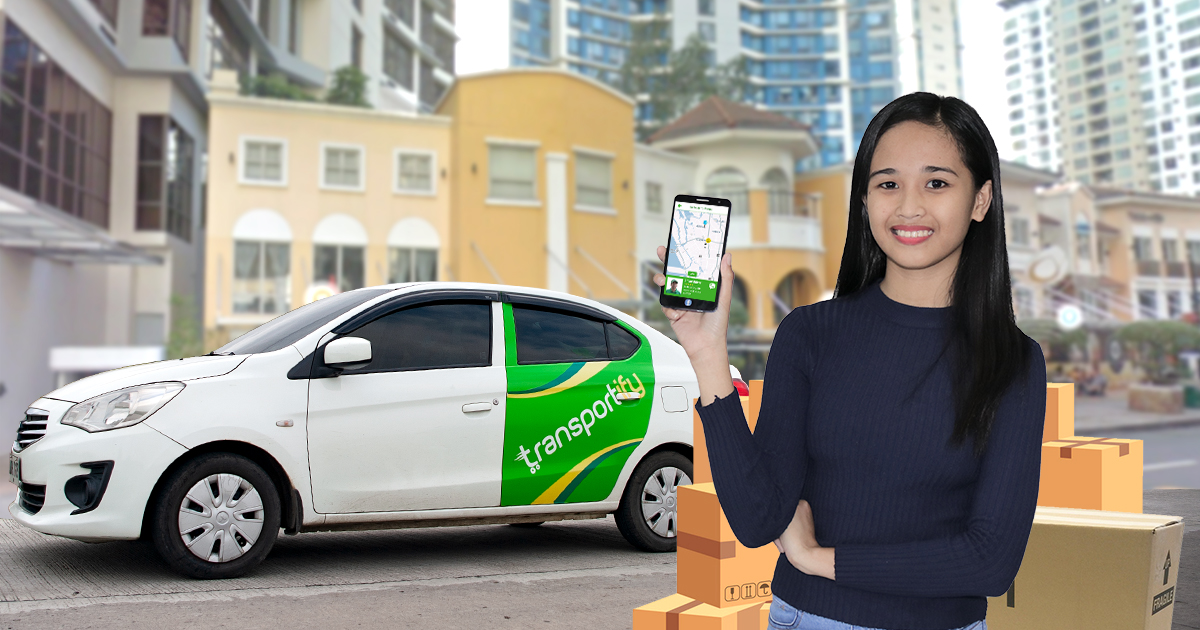 A lot of courier in the Philippines is always looking for a solution to enhance the customer's demand when it comes to services. That way, customers can have reliable and unlimited services. Businesses are changing over time, as well as the demand of the customers due to the changes in technology. A company, especially logistics, should also jump off to these changes to offer convenience and outstanding new approaches to their services.
For a courier to be called as the best courier in the Philippines, they should offer a comprehensive, and high-technology range of solutions according to the requirements of the businesses needed on mobile technology delivery services.
Using mobile technology in the face of on-demand courier delivery services was first created as a means to give customers easy and straightforward ways to send and transport their deliveries. It will facilitate a win-win situation for both seller (client) and buyers.
A mobile application like on-demand courier delivery services has now become part of the process flow in every courier industry. These kinds of apps are created based on the demand for a particular service or product online and serve as a platform where customers can communicate through the mobile application.
So, if you need a courier service for your business or personal needs, it is just one click away! You can place your booking by using your mobile phone. Once the booking is successful, your package will be collected from your house and will be delivered to the receiver accordingly.
Transportify, as the Best Courier in the Philippines, Uses Mobile Technology in Delivery
The Philippines' vibrant economic performance and high consumer confidence from 2015 stimulated growth for many Philippines businesses. The Philippines remained a strong performer in Asia, despite slow global growth (worldbank.org). This was brought on by several factors, including increased activities of SMEs and rising youth demographic consumption.
The increased presence of SMEs with a propensity to innovate technology along with the increase in youth demographic consumption has led to an increased focus on demand for personal and small business convenience. This made it possible for companies for best courier in the Philippines to grow.
Filipinos continue to live fast-paced lifestyles. Long commutes, long work hours, and irregular shift jobs lessen the time that small business owners and consumers have to take care of everyday tasks. To simply put, there is so much to do, but there is so little time.
This trend is illustrated by what is occurring in the country's rapidly emerging industry for transportation and package delivery courier in the Philippines. While well-established corporate players such as LBC, 2Go, and even FedEx and DHL continues to widen their national scope of services, smaller and innovative players are filling gaps left over by these giants to address this trend of increasing demand for personal and small business convenience.
Who are these small and technology innovative players, and how are they meeting the demands for increased convenience?
Transportify the Philippines, the local arm of the international technology-driven 3PL logistics and truck shipping app Deliveree. Transportify launched as a local courier in the Philippines, offering a mobile and web application that allows customers and businesses to book the best on-demand courier and delivery services anywhere throughout Mega Manila and surrounding areas.
Should LBC, 2Go, FedEx, DHL, and the other giants be worried?
It is relatively easy for big companies that have regular and consistent logistics needs to hire priority, dedicated, and even real-time services from the giant cheap courier service in the Philippines. However, for individuals and small businesses who cannot commit to fixed amounts for delivery, a service gap remains. This is where technology freight companies like Transportify step in for the best and affordable service.
How does Transportify work?
Transportify, the best courier app for SME delivery in the Philippines, operates mainly through mobile, which can be downloaded from the Google Play or Apple App Store. It is also available through the web at webapp.transportify.com.ph. Customers can book a vehicle immediately for arrival in an hour or schedule up to two weeks in advance using the mobile and web app. If you need a provincial courier, our fixed-price route is here to give you affordable services.
Vehicle Type
Dimensions/
Weight Limits
Base Price


(Metro Manila)

Base Price


(Outside Metro Manila)

Base Price


(Visayas/Mindanao)

Wing Van 

32 to 40 x 7.8 x 7.8 ft




12000kg to 28000kg

7500 PHP

6500 PHP

6500 PHP

6w Fwd Truck

18 x 6 x 7 ft




7000kg

4850 PHP

4850 PHP

4850 PHP

Closed Van

10 to 14 x 6 x 6 ft




2000kg to 4000kg

1800 PHP

1450 PHP

1450 PHP

Open Truck

10 to 21 x 6 ft x open




2000kg and 7000kg

2300 PHP

1950 PHP

N/A

L300/Van

8 x 4.5 x 4.5 ft




1000kg

430 PHP

330 PHP

310 PHP

Small Pickup

5 x 5 ft x open




1000kg

310 PHP

250 PHP

220 PHP

Light Van

5.5 x 3.8 x 3.8 ft




600kg

250 PHP

192 PHP

225 PHP

MPV/SUV

5 x 3.2 x 2.8 ft




200kg

160 PHP

130 PHP

140 PHP

Sedan

3.5 x 2 x 2.5 ft




200kg

140 PHP

110 PHP

120 PHP
Once you input your pick-up and drop-off addresses, the app matches you with a nearby driver and provides you with the driver's contact information and tracking, so you know where he is and the best estimate on his ETA. Sound familiar? Yes, it's a lot like Grab for logistics.
SEE ALSO:
Advantages of Using Transportify Mobile Application in Delivery Services
Delivery with the use of the mobile application is becoming a requirement for every courier and delivery service provider in the Philippines. Aside from providing convenience to the customers, it can also give assurance to every shipper that their package is in good hands. A customer can track down the route and current location of the vehicle, so they have an idea where the car is heading.
But aside from this, here are the following benefits that you can gain if you choose a courier company that provides the use of mobile technology in their delivery services:
1Easy Booking
Customers can easily book your services with simple steps. Plus, as a customer, you can book any delivery services anytime and anywhere. You don't need to visit the courier's nearest branch to send your package or call any representative to book for you. All you have to do is create a profile on the mobile app, insert all the necessary details and pieces of information, and you can easily book and track your package. With a few simple steps, the delivery will be successful and hassle-free.
2Shipping and Delivery
To become a reliable and trustworthy courier company, they have always taken care of the security of your package, duration, and time allocated for every delivery. So, as a customer, you can ensure that the courier service provider can do national delivery as fast as possible. They do this to satisfy the needs and expectations of their customers.
3Real-time Visibility and Notification
Giving updates and accurate real-time data to customers is one of the characteristics of the best courier in the Philippines. Providing this kind of information will make the customer's happy and satisfied with their services. By giving the customer access to real-time data, courier companies will make it easier to avoid and fix inefficient processes.
4Flexible Booking Schedules
The good thing about mobile technology that uses an application is that you can book anytime that you want. There are instances that you may need to deliver a valuable item, but you don't have any option, and you'll force yourself to visit a nearby courier's branch. Using a mobile application for your delivery concerns, you don't need to visit any office to deliver your package.
The only thing that you need to do is to prepare your package immediately because once you have made a successful booking, a driver will knock on your door to get your package. Having this kind of convenience is a life-saver for every customer that is always in need of an immediate delivery service.
Mobile technology will give you high-quality services that you deserve in every delivery service that you need. You can now experience a no-booking call, worry-free about damaged goods, and hassle-free since you can track down the package immediately.
Learn more about using Transportify and why we are the best courier service in the Philippines for SME's by browsing our site or downloading the mobile app through Google Play or Apple App Stores. Check out our blog or send us a message to inquire about our courier services. Scan the QR Code or click the buttons below to start making a difference on your logistics services:
| | | |
| --- | --- | --- |
| | or | |
Frequently Asked Questions:
Who is the best courier in the Philippines?
🚚 The best courier would depend on what type of service you're looking for. For door to door same day small parcel couriers, Grab Express is leading the game. LBC, on the other hand, is cheaper if you don't need to have the parcel arrive right away. For larger items to deliver, Transportify is the best courier in the Philippines.
How much does a courier in the Philippines charge?
🚚 Companies like LBC charge around ₱90 – ₱207 for their parcel service. Motorcycle courier, on the other hand, would cost you around ₱150-₱300 to deliver on the same day within Metro Manila. For larger and multiple items that need to be delivered you can book Transportify's sedan and MPV/SUV.