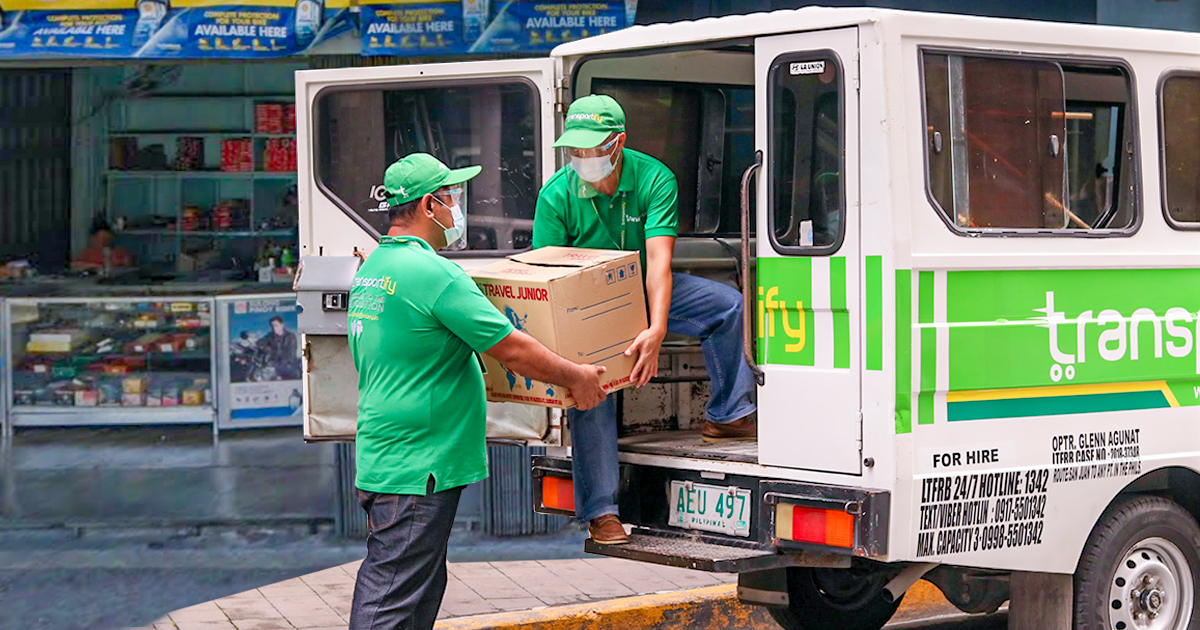 Are you with a company looking for trucking services or for a reliable truck company in the Philippines to assist you with your logistics requirements? If that's the case, you should read this article. To discover the best truck company services in the Philippines and know you get exactly what you need, we will go through all the key qualities that define an excellent truck company.
What Are the "Must Haves" of a Trucking Company in the Philippines?
A Strong Track Record Is Key
When selecting local trucking company for your logistics needs, you must ensure they consistently deliver superior local trucking company amidst challenges and limitations. A company that has been around for a while and has had a wealth of positive reviews from their clients means having successfully performed deliveries in busy areas and peak times without issue.
Running all year round smoothly and finding innovative ways to overcome obstacles are one of the most valuable qualities that you can find in a reliable trucking company services.
They're Certified and Insured
It is essential to understand the extent of responsibility your trucking company holds. You need to have faith that, in the event of a problem, your trucking company will do everything in its power to set it straight. It is all about protecting yourself and the customer at all times.
Flexibility With Shipping Options
The best trucking company in the Philippines will have a large fleet of vehicles to choose from, which caters to the wider service area, and a variety of options, which are both fair and realistic. This flexibility means that you can meet high customer demands and have enough range to exceed expectations and get the job done with care and consideration with affordable trucking rates.
Vehicle Type
Dimensions/
Weight Limits
Base Price


(Metro Manila)

Base Price


(Outside Metro Manila)

Base Price


(Visayas/Mindanao)

Wing Van 

32 to 40 x 7.8 x 7.8 ft




12000kg to 28000kg

7500 PHP

6500 PHP

6500 PHP

6w Fwd Truck

18 x 6 x 7 ft




7000kg

4850 PHP

4850 PHP

4850 PHP

Closed Van

10 to 14 x 6 x 6 ft




2000kg to 4000kg

1800 PHP

1450 PHP

1450 PHP

Open Truck

10 to 21 x 6 ft x open




2000kg and 7000kg

2300 PHP

1950 PHP

N/A

L300/Van

8 x 4.5 x 4.5 ft




1000kg

430 PHP

330 PHP

310 PHP

Small Pickup

5 x 5 ft x open




1000kg

310 PHP

250 PHP

220 PHP

Light Van

5.5 x 3.8 x 3.8 ft




600kg

250 PHP

192 PHP

225 PHP

MPV/SUV

5 x 3.2 x 2.8 ft




200kg

160 PHP

130 PHP

140 PHP

Sedan

3.5 x 2 x 2.5 ft




200kg

140 PHP

110 PHP

120 PHP
Offering Premium Quality Services
They should offer quality standard services to all. But the best trucking company services will also provide premium services for those looking for a much faster turnaround. This could include last-mile stock delivery, ingress and egress for events, warehouse-to-warehouse delivery, and more at a trucking services in the Philippines rate.
Reliable Delivery Services
There's no good working with a company that offers one thing and delivers another. Reliability is key, as you are expected to provide the same to your customers. As such, partnering with a company you know will deliver on time is essential. Security and efficiency are among the critical aspects of delivery service and should be adhered to, always.
The Highest Level of Customer Care
You want to work with a truck company in the Philippines that puts the customer first. This includes you and your customers as well. A reputable and reliable company like Transportify will have a 24/7 helpline for those who need assistance. They will have highly trained drivers who present themselves well and interact with the customer with professionalism and courtesy.
Take your time and research before rushing in with a logistics company. If you'd like to try our incredible services before deciding who to settle on, don't hesitate to get in touch with us. We're confident that we can exceed your expectations and meet your requirements, big or small!
The Latest in Technology
Another excellent quality to look for is technology integration in their operations. We live in a digital world, and your chosen trucking company in the Philippines must do everything possible to keep up. Transportify, for example, uses a state-of-the-art GPS tracking system, which is second to none. This allows you to track your parcel and driver in real-time. Additionally, it notifies the driver of any traffic and weather conditions affecting their delivery time and offers sensible rerouting options.
Customizable Services
When seeking out a truck company in the Philippines, look for places with options for you to peruse. Price is one of many criteria for narrowing down your search. Multiple vehicles to choose from, different service areas, and different trucking deals are some examples of how logistic services can be flexible.
The company's flexibility means they can cater to many people in different businesses. It reflects their commitment to serving the moving needs of the country. The alignment of services rendered with their brand mission can be proof to assure you of how serious they are about their business.
Transportify, a trucking company in the Philippines, has options for same-day delivery in Luzon, Cebu, and Davao and fixed-price route trips via interisland cargo trucking service to Visayas and Mindanao. We also have L300s and 4/6 wheeled closed vans. We have extra services that people can avail of if they feel their package requires more assistance and attention.
Specialized Programs
A stand-out trucking company in the Philippines can be a partner for your moving needs. Having a business program for long-time customers makes them a friend with SMEs. It shows that they are willing to work long-term, and depending on the provisions of the business program, both the trucking company and the client will benefit from this arrangement.
Transportify's Corporate Account for Business involves different payment options, prepaid and postpaid, to keep business running without being concerned about the payment every time there is a delivery. We have a dedicated fleet for your delivery needs. And each business has an account manager who is the point person for creating the standard operating procedures. All these features show that the client has control over how the deliveries.
A good trucking company can accommodate any client without compromising their service. For the client to have just as much control, they must show that they are willing to partner in every sense of the word. It is not an empty title. It is unlike offers from other trucking companies in the Philippines.
Transparency
To attract the attention of the masses, trucking companies in the Philippines often advertise their lowest possible price. When you avail of their services based on that ad, you find that you need something else. The hidden fees and terms and conditions of those promos reveal themselves, and suddenly the great deal isn't that great after all. You find yourself limited by the fine print.
It isn't illegal, but it is very misleading. Your ideal trucking company should be upfront. If they know their services are good, their prices should reflect it. They know people are willing to pay for good service, especially given their track record.
Discover Transportify Affordable Rates For Business Trucking Services
Transportify has a free quote and instant price checker on their website and app that allows you to see an estimate of how much the services would cost if they took your job. For a more detailed forecast, you can contact their customer service. The amount agreed upon with the job is at the end of the day.
Another way transparency is appreciated is with the location of your package. Track and trace with a traditional logistics and trucking company in the Philippines mean an update via text or email that your package has been received, but there are moments when you do not know where it is and if anything happened to it. Look for trucking companies with a GPS track and trace so you know how it is going to the destination.
The stand-out qualities of a truck company in the Philippines are similar to any other business that finds success in the country. They must provide exceptional service that caters to a wide variety of needs. They must be able to adapt to technological advances that benefit both parties.
Download the Transportify application by scanning the QR code or clicking the following:
| | | |
| --- | --- | --- |
| | or | |
Frequently Asked Questions:
What does a trucking company do?
🚚 A trucking company is responsible for transporting goods from one location to another. They provide various services, including long-haul, regional, or local trucking and full-service logistics. They also employ a fleet of trucks and skilled drivers responsible for loading, unloading, and delivering goods to their final destination. Trucking companies specialize in certain types of cargo or transportation services and employ drivers that can handle the specific needs of their customers. They also include or provide additional services such as warehousing, freight brokerage, and customs clearance, making them invaluable assets to businesses in many industries.
How to start a trucking business?
🚚 Starting a trucking business requires careful planning, research, and dedication to ensure you have the right tools and resources for success. It is important to decide what type of trucking business you want to start, research regulations and requirements, find the right vehicle and insurance coverage, hire experienced drivers, obtain permits and licenses, and create a detailed business plan. With the help of experts in the industry, you can create a plan that will help you succeed and get the right resources in place to market and promote your services properly.