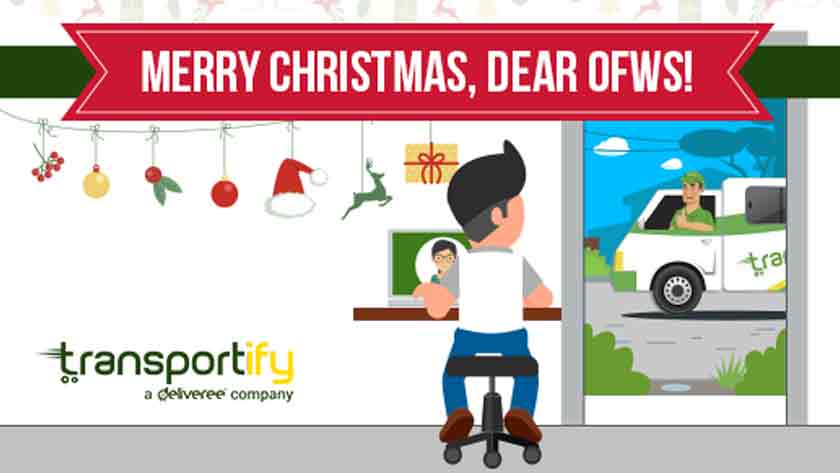 Whether or not we have loved ones working abroad, we all know that Overseas Filipino Worker (OFWs) work hard to provide their families with a good life. Not only that but they also contribute a lot to the country's economy.
It is really nice to know that the OFWs' hard work away from their families are not left unrewarded. Just this October, OFWs received an early Christmas gift in the form of two good news: their remittances are continuing to grow and the Bureau of Customs (BOC) announced that the revised rules on balikbayan boxes will be suspended.
According to news reports from Inquirer.net last October, foreign currency and OFW personal remittances continue to rise as of this year. OFW Personal remittances as of August 2017 reached $20.7 billion, which is 6.4% higher than that of August last year, according to Bangko Sentral ng Pilipinas (BSP).
In a press statement, BSP explained that the "increase in personal remittances was driven largely by the sustained inflow of transfers from land-based workers […] and remittances from sea-based and land-based workers…"
News sources further reported that the primary contributors to the said rise in remittances are countries such as United Kingdom, Germany, United States, Canada, Saudi Arabia, United Arab Emirates, Qatar, Kuwait Singapore, Japan, and Hong Kong.
Additionally, BOC Commissioner Isidro Lapeña issued a directive suspending the guidelines for the duty and tax-free privilege of balikbayan boxes. The said guidelines allow OFWs to send tax-free shipments to their families in the Philippines. However, the guidelines state that the total of goods in a balikbayan box must not exceed P150, 000. It also requires the OFWs to submit accomplished forms, Philippine passport photocopies, invoices, and proof of purchase copies. Due to the suspension of said guidelines until March 2018, many OFWs, as well as their loved ones, are glad and excited for this Christmas.
To add to their merriment, Transportify offers its courier and delivery services to OFWs who will not be able to come home this Christmas, although indirectly. Transpority, a logistics company in the Philippines has accepted partnership with freight logistics companies to help with the expected large load of balikbayan shipments this year.
With the increase in OFWs' personal remittances and the suspension of revised rules on OFW packages, balikbayan boxes are more likely to flood freight companies. Likewise, Transportify extends support to OFWs who will be coming home this Christmas by offering their fast courier service and affordable shipping rates through the use of the Transportify delivery app.
Whether or not you are a homecoming OFW, we at Transportify would want you to know that we are always at your service just as you have been at our country's service, and we wish you a merry Christmas!