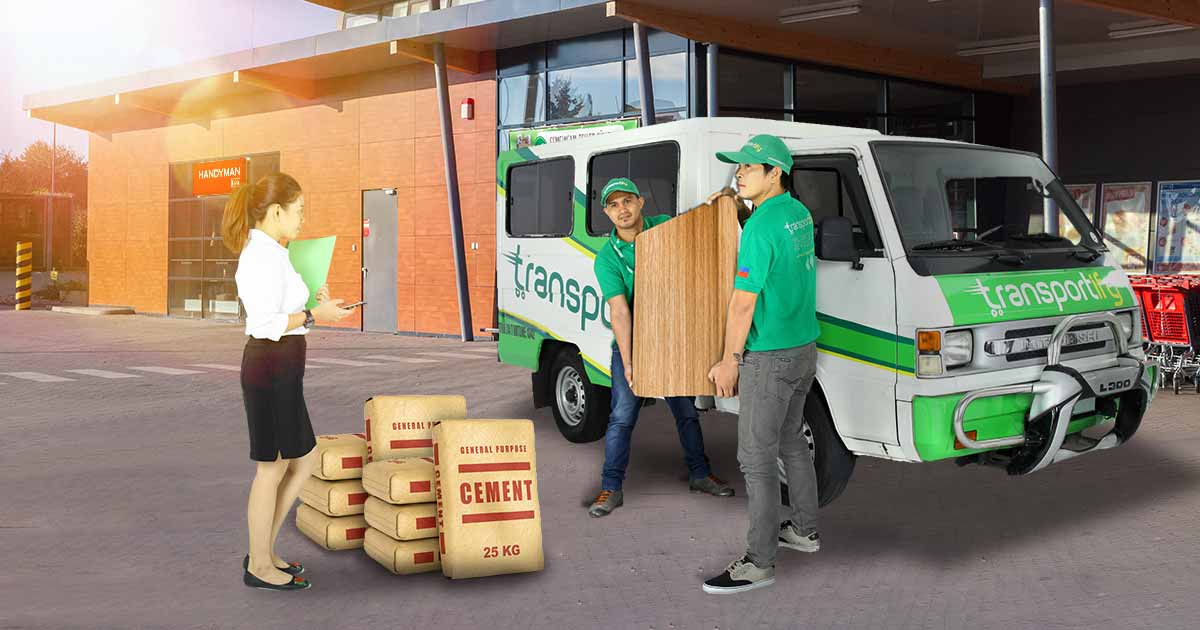 Doing a do-it-yourself project at home or a full-blown renovation for 2020 but worried that your hardware products would not be delivered because of standard delivery schedules? No need to worry! You can count on Transportify's fast courier service, especially now that we have partnered with Handyman Philippines!
Handyman has recently collaborated with Transportify, one of the fastest couriers in the Philippines, by hiring the on-demand delivery app as their third-party logistics partner company. Furthermore, Handyman will shoulder the cost of 5-7km distance when customers purchase P30,000 worth of Handyman products, as long as it is within Transportify's service area with plans of expanding more this 2020. Download the app and experience express shipment today.
With a vast network of stores in Robinson's malls and other key commercial places all over the country, Handyman sells thousands of affordable and high-quality products to provide the needs of homeowners and builders. As one of the fastest couriers in the Philippines, Transportify seeks to meet the demands of this partnership and ship on the same day.
Transportify's economy vehicles option can deliver hardware products that will not exceed the 200kg weight limit. There are three vehicle types that you can choose from in this option: sedan, hatchback, and MPV/SUV.
Larger and heavier items like bulks of tiles, plywood, cement, and paint can be delivered through the L300 option of Transportify, which could carry a maximum of 1,000 kg. If there is a need to deliver products that weigh up to 1,700kg, customers could choose our closed van option to send the items they purchased from the hardware center to their homes.
Here's the rate and capacity for our fleet:
Fleet
Base Price
Size
10-W Wing Van
P8,000
L: 960 cm
W: 240 cm
H: 240 cm
Closed Van
Extra Space
P2,550
L: 280 cm
W: 205 cm
H: 205 cm

Closed Van
P2,150
L: 200 cm
W: 180 cm
H: 175 cm

L300/Van
P500 (Manila)
P430 (Pampanga)
L: 210 cm
W: 125 cm
H: 125 cm
Economy
Extra Space
P290 (Manila)
P270 (Pampanga)
L: 175 cm
W: 100 cm
H: 85 cm

Economy
P190 (Manila)
P170 (Pampanga)
L: 120 cm
W: 65 cm
H: 80 cm
With Transportify's express courier service, one of the fastest in the Philippines, urgent renovation projects will be accomplished in no time. Shopping for hardware products at Handyman and express courier delivery in the Philippines are now more convenient because of the Transportify app's affordable shipping prices that are complete with extra service features!
This 2020, Big businesses are now noticing Transportify's potential for local same-day deliveries and the advantages of using its budget truck rental service. With Transportify's goal to revolutionize the logistics system in the Philippines, you can be assured that your deliveries will be accomplished safely and on schedule.
Download our mobile app and enjoy your hardware products on the same day you bought them from Handyman Philippines! If you have questions about Transportify's fleet and prices, get in touch with our customer representative today!