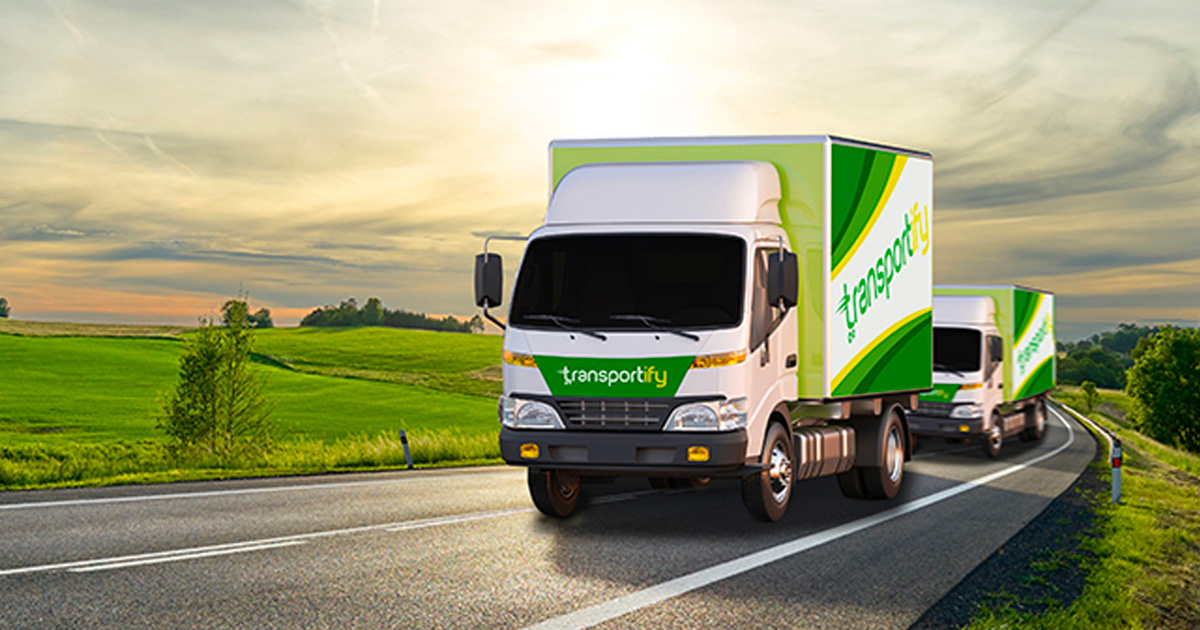 One of the crucial operations in any business is transporting finished products from the warehouse to distribution centers or retail stores. This may sound like an easy job but if you have to move goods from the provinces to Metro Manila and vice versa, then one gets to realize that it is no easy task to accomplish. Transporting goods is not easy because many factors are taken into consideration like the availability of vehicles, drivers and even the weather condition. Fortunately, business trucking services like Transportify are ready to deliver your goods to anywhere in Luzon, Cebu, and Davao this 2023. Get a price check now!
In recent years, many more businesses have been expanding their presence to different cities outside Metro Manila. Because the nation's capital is at maximum capacity when it comes to shopping malls and other commercial establishments, it is only natural that businesses engaged in retail, wholesale or similar activities venture to other areas of Luzon. By doing improvement this 2023 and the coming years, they are reaching more customers which is crucial for the expansion of any business.
It is a well known fact that commuters in Metro Manila experience heavy traffic often, and it gets worse on rainy days. Being stuck in traffic is not a pleasant experience at all. It drains your energy and wastes time which could have been spent doing other productive activities. Furthermore, traffic jams negatively affect the Philippine economy. According to the Metro Manila Development Authority (MMDA), daily traffic jams in Manila amount to around 3 billion pesos in economic losses. It is also predicted that this figure could grow to 3.5 billion pesos by 2035 if the situation is not addressed.
Vehicle Type
Dimensions/
Weight Limits
Base Price


(Metro Manila)

Base Price


(Outside Metro Manila)

Base Price


(Visayas/Mindanao)

Wing Van 

32 to 40 x 7.8 x 7.8 ft




12000kg to 28000kg

7500 PHP

6500 PHP

6500 PHP

6w Fwd Truck

18 x 6 x 7 ft




7000kg

4850 PHP

4850 PHP

4850 PHP
Closed Van

10 to 14 x 6 x 6 ft




2000kg to 4000kg

1800 PHP

1450 PHP

1450 PHP

Open Truck

10 to 21 x 6 ft x open




2000kg and 7000kg

2300 PHP

1950 PHP

N/A

Mini Dump Truck

10 x 6 ft x open




2000kg

1500 PHP

1200 PHP

N/A

L300/Van

8 x 4.5 x 4.5 ft




1000kg

430 PHP

330 PHP

310 PHP

Small Pickup

5 x 5 ft x open




1000kg

310 PHP

250 PHP

220 PHP

Light Van

5.5 x 3.8 x 3.8 ft




600kg

250 PHP

192 PHP

225 PHP

MPV/SUV

5 x 3.2 x 2.8 ft




200kg

160 PHP

130 PHP

140 PHP

Sedan

3.5 x 2 x 2.5 ft




200kg

140 PHP

110 PHP

120 PHP
SOUTH LUZON
Fortunately, there are many areas outside Metro Manila where your business could thrive. An article from Business Mirror highlights the region of Calabarzon as the next urban center. Its proximity to Metro Manila makes the areas of Cavite, Laguna, Batangas Rizal and Quezon ideal places to grow your business. Furthermore, many property developers are flocking this region to start new projects, both residential and commercial spaces. Your business can be part of this growth starting 2023.
The region of Calabarzon is the second largest contributor to national GDP (Gross Domestic Product) which means it is an important economic hub after Metro Manila. Nuvali offers a good blend of residential and commercial spaces, replete with office buildings, commercial establishments and greenery. It has attracted many developers and investors who are seeking to expand their reach outside the metropolis. The port city of Batangas is another important element of the South Luzon area as far as businesses are concerned. With an annual cargo tonnage of more than 2 million tons, the Batangas pier can move your goods nationwide and even internationally. Business trucking services like Transportify can move your goods from warehouses or holding centers to any point in south Luzon with our large vehicles, such as open trucks, closed van,s and wing vans, and with our smaller vehicles, such as sedans, MPV/SUVs, Light Vans, L300/Vans, and Small Pickups.
A company does not have to worry about the logistics side of business. App based truck booking apps like Transportify can do all your delivery requirements from door to door deliveries up to warehouse to shipping port hauling. With Transportify, you can be assured that we provide excellent business trucking services this 2023 with our affordable delivery service rates and wide variety of vehicle classes.
On the other hand, If you are a business owner based in South Luzon, you can surely benefit from the business trucking services of Transportify. For example, a businessman in Batangas city can easily deliver merchandise items to a distribution center in Manila using the closed van or pick up trucks of Transportify.
CENTRAL LUZON
As mentioned earlier, more and more developers and investors are seeking greener pastures outside the congested streets of Metro Manila. Another area that has caught the attention of many business owners is Central Luzon. Just like South Luzon, the area of Central Luzon is conveniently located within a few hours drive from Metro Manila. This region also boasts numerous economic zones which stimulates activity from both local and foreign investors.
Both Angeles and San Fernando are key cities for doing business in Pampanga. With a population of around 500,000 and 300,000 respectively, these cities are potential markets for any business wishing to expand. Furthermore, the cities of Subic and Olongapo in Zambales are also areas with plenty of potential for business. Subic alone has a special economic zone which stimulates business activity. Thus, delivering goods to these cities in Central Luzon is a strategic way to expanding a business.
On the other hand, a business owner based in Central Luzon can also expand the business by delivering to customers in Metro Manila. The area of Central Luzon is known to produce products such as rice from Nueva Ecija and Tarlac, handmade jewelries from Bulacan and lanterns from Pampanga. A business can surely expand by partnering up with trucking services like Transportify this 2023 in order to fulfill customer demand in Manila or other areas of Luzon.
NORTH LUZON
Not to be forgotten in our list is the area of North luzon. Although this place is the farthest from Metro Manila, it is still a good place for expanding your business. For example, Baguio city reported a growth of 7.3% in their Gross Regional Domestic Product (GRDP) which exceeded expectations of economic planners. There is also a steady growth in the number of business registrations in Baguio city. A retail company based in Metro Manila could consider shipping their goods to areas in north Luzon so that they can expand their reach. Furthermore, a businessman in north Luzon should not be hindered by the distance when it comes to transporting products to Metro Manila markets.
Transportify offers business trucking services that can help companies deliver goods to far destinations which would translate to more sales and an expansion of the business.
What are the Features of Transportify for Business Trucking Services?
Variety of Vehicles
Transportify offers its users many types of vehicles for delivery services. The L300 van can move small furniture items and house appliances. This vehicle type is also ideal for delivering work from equipment such as computer monitors and laptops. The closed van can deliver larger furniture and appliance items. It is also ideal for "lipat bahay" operations. The open trucks of Transportify can carry materials for construction like scaffolding poles and hollow blocks. It can also be used to carry sacks of rice from the rice mill to distribution centers. If you need to transport large quantities of merchandise such as commercial plastic products then the wing van of Transportify is the perfect vehicle for your delivery needs. Those in the construction industry can make use of our mini dump truck for construction debris hauling services.
Track and Trace
Among the many features of Transportify is the "Track and Trace" feature which allows users to monitor in real time the progress of their delivery. With this feature, there is no need to write down a tracking number and then enter that number in the website. Thanks to a GPS (Global Positioning System) based tracker, the sender and receiver of the package can both monitor the progress of their delivery.
Multiple Stops
The delivery service of Transportify has the option to add extra stops on the way. This is a very helpful feature since this eliminates the need to have many bookings. With just a single booking, you can deliver to multiple destinations. Thus, one can economize by just having to pay a small amount for each stop over indicated in the booking.
Business Program of Transportify
Business owners all over Luzon can now deliver their goods efficiently at low prices thanks to Transportify's Business Program. A business owner need not worry about the logistics operations of his benefits. Business trucking service providers like Transportify are there to do the heavy lifting for your business. Furthermore, by joining the Business Program of Transportify, you can enjoy exclusive benefits such as flexible payment terms, insurance of up to Php 3 million, and having your own account manager to help you with your bookings.
Expand your business to reach the whole of Luzon and take it to greater heights with the best 2023 business trucking service provider in the country. Click the link to join the Business program.
| | | |
| --- | --- | --- |
| | or | |
Frequently Asked Questions:
What is a business trucking service?
? Business trucking services handle the transportation of goods from pick up point to destination of companies. The word business gives emphasis that such a service is mainly intended for business establishments so that they can easily move goods across different distribution channels. Usually, business trucking services offer large trucks such as a closed vans, open trucks, and a wing vans in order to accommodate the requirements of their clients. Transportify, a truck booking app, has many different types of vehicles available for transportation services.
What are other companies offering trucking services?
? Transportify, an app-based logistics company, offers affordable trucking services to anywhere in Luzon, Cebu, and Davao. All you need to do is book a delivery using your mobile phone or the web app and before you know it, a Transportify truck is waiting outside your front door. If you need to deliver to a different island in the Philippines, Transportify has an interisland trucking service that picks up from Luzon and Cebu and delivers to the islands of Visayas and Mindanao. There are other companies like Elaiza's trucking services that offer low-cost bulk delivery to their customers. They have 10 wheeler wing vans and 6 wheeler boom trucks that can handle heavy cargo delivery. They can also deliver to Visayas and Mindanao areas. Asiamovers corporation is another trucking company offering large vehicles for long haul heavy cargo delivery. They also offer a real time track and trace feature.