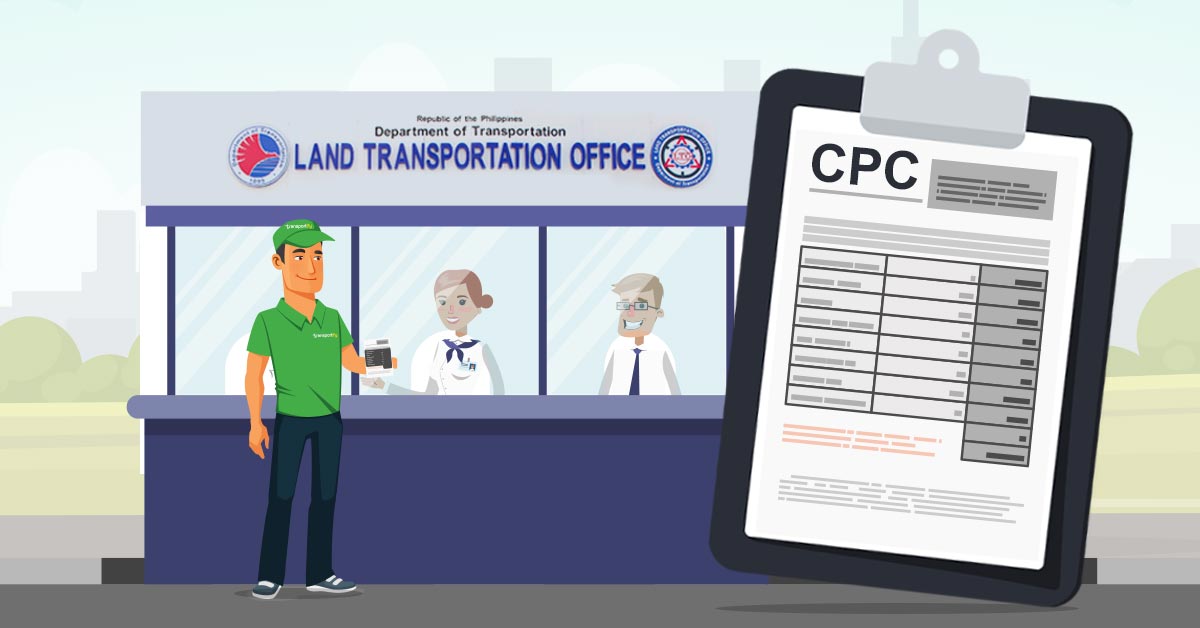 Applying for a Certificate of Public Convenience might be overwhelming, especially when you don't know what it is and where to start. We'll be able to help you in this process by letting you know what a Certificate of Public Convenience is, what the requirements are, and how you'll be able to gather it.
A Certificate of Public Convenience, or "CPC" is a franchise that grants permission to operate in certain public activities. It's also considered an asset that can be transferred to another person or entity if you decide to sell it and move on from the business.
There are different types of CPCs, and every class has its purpose and limitations. Some examples are Truck-for-hire, School Service, Shuttle Service, Cooperatives, and Corporations.
What trucking requirements do you need to apply for a Certificate of Public Convenience for a Truck-For-Hire?
What Are the Requirements for Getting CPC?
To help you go through the things you'll need. You'll first have to make sure that you're qualified to apply for a Certificate of Public Convenience and that you have the necessary trucking requirements before you proceed with the application.
1Citizenship of Applicant
For individual applicants, the person applying for this certificate must be a Filipino citizen. If you're applying for a corporation, then the ownership of the corporation's capital should be at least 60% owned by Filipinos.
2Proof of Public Need
You will also need proof as one of your trucking requirements, choose one from the following accepted proofs of public need:
Notarized Hauling Contract
Number of Units to be authorized, including the Duration of Contract
Area of Operation
Notarized Authority to Operate in Ports
3Barangay Clearance for Business
A Barangay Clearance is one of the documents needed for activities like renewal and application of new businesses. The clearance proves the credibility of the business that it has a good record, as well as proof that it exists in the area.
4Barangay Business Permit Clearance
For a new applicant, the trucking requirements you'll need are the following:
Latest Community Tax Certificate (Cedula)
DTI Business Name Registration
Barangay Business Permit Fee
5Business Permit
Once you can secure your Barangay Business Clearance, you can proceed to your Business Permit application. This permit allows you to conduct business activities and serves as also as proof that the business follows the laws and ordinances.
Take note of the requirements for a Business Permit Application:
Application form for New Business – Prepare two notarized copies
Barangay Business Clearance – Original Copy
DTI Registration for Sole Proprietor or SEC Registration for Corporation
Tax Declaration of Property of the Owned Vehicle
Public Liability Insurance SPA for Authorized Representatives along with an Identification Card (ID)
6Bureau of Internal Revenue (BIR)
Here are the requirements for BIR Application:
Accomplished BIR Form 1903
SEC Certificate of Registration
Contract of Lease
Mayor's Permit
Registration Fee of Php 500.00
7Local Government Unit Zoning Clearance
You will also need a Zoning Clearance as one of the trucking requirements for the location of the garage. Acquire it from your local government if you have at least three vehicle units with a gross weight of 4,500kg or below or if you have at least one truck that weighs above 4,500kg.
8Notarized Special Power of Attorney
If the applicant can't be physically present throughout the application process, this permit will be necessary. You can have an authorized representative like a lawyer or a relative along with the Notarized Special Power of Attorney, which can be retrieved in areas with a Notary Public.
9Certificate of Mortgage
These trucking requirements are only needed when your vehicle isn't still under your name. You may get this certificate from the financier of your vehicle.
10Proof of Financial Capacity
Completing your trucking requirements, you also need to present the following:
Certified true copy of the most recent financial statement (CPA Certified)
Certified True Copy of latest Income Tax Return/BIR's Certificate of Registration (this is for new individual applicants or corporations that are newly incorporated)
Sole Proprietor
For five units or less, choose any of the following:
Proof of Bank Deposit with P100,000 per unit
Proof of Financial Capacity, such as land title or ownership of the business
And for six units and above:
Certified true copy of most recent Financial Statement (CPA Certified)
Fees For Your Application
To prepare you with the possible expenses that you will encounter during your application for your Certificate of Public Convenience, here's a breakdown of the amounts you'll have to make before going to the LTFRB office:
Fee
Amount
Fee
Amount
Filing Fee
Php 510.00
For the first two units you're applying for and an additional Php 70.00 for every other unit
Unit Verification Fee
Php 40.00 per unit
Inspection Fee
Php 50.00 per unit
For vehicles not exceeding to 4,500 kg of gross weight
Php 100.00 per unit
For trucks with a gross weight of more than 4,500
After collecting all the trucking requirements for your Certificate of Public Convenience application, you may go directly to the LTFRB office: 2nd Floor, McDouton Bldg., 768 EDSA cor. East Avenue, Diliman, Quezon City.
Comparing the Truck-For-Hire to other Certificate of Public Convenience franchises mentioned earlier, It's one of the most accessible businesses to start up. You just need your truck along with the other trucking requirements needed. Applying for a Certificate of Public Convenience franchise might take a while. Still, you can get a Provisional Authority as a temporary permit to operate for three months while waiting for your CPC to be processed and released.
As soon as you can secure your Provisional Authority trucking requirements while waiting for your Certificate of Public Convenience, you can immediately start getting trips with Transportify. You just have to do four simple steps and are ready to go.
1Sign up
2Prepare the requirements
3Attend the onboarding seminar
4Get activated on the same day
Register now and skip the headache of knowing where to get your customers and how to collect money from them. Instead, we'll do that for you. All you need to do is complete bookings with us anytime, depending on your preferred schedule.
Transportify is known to have thousands of customers booking on our platform regularly from anywhere in Luzon. We're also recognized for being reliable, punctual, and organized regarding driver payment. Drivers receive their payments depending on the booking type they choose. Either receive it in cash or credit, which will be transferred to your bank or Gcash account every day, every week, or a combination of both!
Maximize Your Earnings With Transportify
There are a lot of ways to increase your driver earnings income. One is optimizing your route and planning for your trip. Many top earners know this secret; accepting scheduled bookings and planning their trips can greatly benefit you since you can opt out and organize your routes. An example would be getting a booking with a pickup point close to the drop-off location of a previous booking. If you strategize in most of your bookings, you'll be able to save a lot of time and gasoline. This strategy will also increase the number of trips you can take and maximize your income.
Frequently Asked Questions:
How long does it take to get a Certificate of Public Convenience (CPC)?
🚚 There are a lot of factors that you have to take into consideration with this. One of the leading causes of delay would be the acquisition of the requirement for processing your CPC. If you haven't started anything yet, then it might take a while since there are more documents that you must be able to produce, such as applying for BIR, Business permit, and many more. The more documents you lack means more work you'll have to exert. Based on the drivers that we help with their trucking requirements, it would take an average of 4 months up to a year for them to process their Certificate of Public Convenience. Quite a long time to others, but this is where acquiring a Provisional Authority permit comes in handy so that you can already start taking trips with your vehicle. Transportify also has a team to guide you on the process of acquiring your CPC and PA whom you can approach during your onboarding seminar.
Is Comprehensive Insurance required for your trucking requirements?
🚚 The answer to that is not anymore, but we do recommend it. A lot of drivers and operators are asking if having comprehensive insurance in their vehicle is needed when applying for either a Provisional Authority or Certificate of Public Convenience since some say that it is required. Its part of the requirements before the board of LTFRB amended it. They issued a memorandum on September 03, 2012, stating that the Comprehensive Insurance Coverage won't be part of the requirements anymore. Although it is not part of the specification, it doesn't mean you shouldn't get it anymore. Having comprehensive insurance is very useful, especially in the event of an accident. This insurance will save you a lot of money, so we do suggest that you get one for your peace of mind.