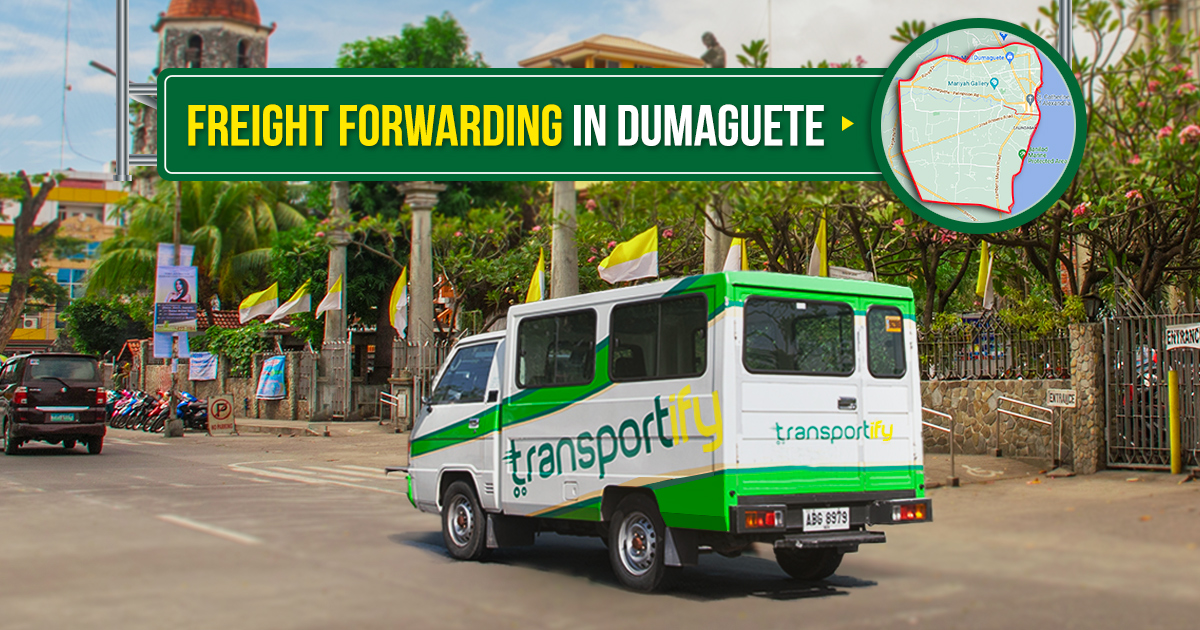 If you are looking for a trucking service that can help transport your goods within the city of Dumaguete, then you should consider using a local forwarder. A local forwarder is a business that specializes in helping companies move their products from one location to another within the city. They have extensive knowledge of the area and can help get your goods to their destination quickly and safely. In this article, we will discuss the benefits of using a local forwarder for your trucking needs, and we will also list some of the different business industries that can take advantage of these services.
What Businesses Can Use Dumaguete Trucking Services?
Dumaguete is a vibrant city for the tourism, academe, retail, and business process outsourcing industries. The industries are known to be the fastest rising business in the city. Thus, needing robust support across all aspects, including logistics and trucking services via local forwarders.
Business Process Outsourcing
Call centers, publishing, medical transcription, animation, editing, and architectural outsourcing are just a few of the services available in Dumaguete's offshoring industries. Dumaguete is one of the Next Wave Cities in the Philippines, with over 20 IT and BPO locations, and has been dubbed a Business Process Outsourcing (BPO) and Information Technology hub.
The call center industry is booming in the Philippines. In fact, the country has become one of the top destinations for offshore call center operations. This is because of the large pool of English-speaking talents in the country. However, setting up a call center operation is not as simple as it sounds. There are a lot of factors to consider, such as office space, equipment, and most importantly, manpower.
This is where Dumaguete trucking services come in handy. For BPO companies planning to set up shop in Dumaguete, local forwarders can help with office and home relocation services. Forwarders have a wide network of trucking service providers that can cater to different needs and requirements.
Retail Industry
The establishment of new malls and leisure parks in Dumaguete has increased the demand for retail businesses and logistics. These businesses require the transportation of goods from one location to another, which is where trucking services come in. Trucking services provide an essential service to these businesses, as they allow for the efficient movement of goods across town.
There are many different business industries that can take advantage of Dumaguete trucking services. Retail businesses need to transport their merchandise from the store to the customer's home or office. Restaurants need to transport food from the kitchen to the dining room. Hotels need to transport luggage from the lobby to the guest's room. And so on.
Dumaguete Trucking Services of Transportify (FTL and LTL)
Trucking services can come in different types based on different needs and situations. Does your bookstore need to transport 5 books to your customer? Or does your warehouse need to deliver 15 tons worth of FMCG supplies?
Both would need two different types of trucking full truckload service and partial load service. Continue reading to learn more about Transportify's FTL and PTL services.
Need to transport using a whole delivery vehicle?
If you're in need of a full truckload service in Dumaguete, then you should definitely consider Transportify's whole vehicle services. With this service, you can easily transport large items or products from one location to another that weighs up to 15 tons (15,000 kilograms).
Additionally, the service is available 24/hours a day, so you can always count on it whenever you need it. Furthermore, Transportify's drivers are all equipped with GPS tracking devices, so you can always track your shipment and know exactly where it is at all times.
Here are the vehicles businesses and individuals can book via the Transportify app:
Vehicle Type
Dimension &
Weight Capacity
Base Price


(Visayas/Mindanao)

Wing Van 

32 to 40 x 7.8 x 7.8 ft




12000kg to 15000kg

6500 PHP

6w Fwd Truck

18 x 6 x 7 ft




7000kg

4850 PHP

Closed Van

10 to 14 x 6 x 6 ft




2000kg to 4000kg

1450 PHP

L300/Van

8 x 4.5 x 4.5 ft




1000kg

310 PHP

Small Pickup

5 x 5 ft x open




1000kg

220 PHP

Light Van

5.5 x 3.8 x 3.8 ft




600kg

225 PHP

MPV/SUV

5 x 3.2 x 2.8 ft




200kg

140 PHP

Sedan

3.5 x 2 x 2.5 ft




200kg

120 PHP
SUV and MPV/SUVThis is the most common type of vehicle for small things and delivery. This vehicle mode is popular for quick deliveries.
L300/Van: Vehicles like the Mitsubishi H100, Hyundai H100, and Urvan are examples of this class. Businesses use this light delivery vehicle to transport heavier goods for the food and beverage industry.
Canopy Multicab: This is a rather unusual delivery vehicle that customers can book to transport cargo with odd height and won't fit inside a regular L300/Van.
You can also book these for more volumes of cargo:
Closed Van: This vehicle category includes everything from 4-wheelers to 6-wheelers, such as Elf and Canter. These vehicles are ideal for large truckload shipments.
6w Fwd Truck: These are bigger versions of closed vehicles that can carry larger and heavier items. Businesses commonly use this to transport general merchandise items.
10w Wheeler Wing Van: Transportify also has trucks with a length of 32 feet and a capacity of 15 tons. These vehicles are frequently hired by business clients to transport bigger products to and from factories and warehouses.
SEE ALSO:
Need to transport cargo but won't fill the entire truck?
If you are a business owner in Dumaguete or nearby areas, then Dumaguete trucking services can be a big help to you. Local forwarders like Transportify offer partial load services that can send your goods to different parts of Negros at the lowest price point.
The partial load service of Transportify doesn't require customers to fill an entire vehicle. The delivery price will base mainly on the weight and size of your cargo, whether it be packed in bags, boxes, drums, pallets, and others. Since customers are expected to not occupy the full capacity of a vehicle, other cargo from other consignees will also co-ride with the delivery vehicle doing multiple deliveries at once.
It is considered a cost-effective delivery solution for businesses that are just starting out and do not have the big volume that full truckload deliveries require. Also, it can be the best solution during the season when demand is unpredictable.
Flexible Service For Every Business
If you're looking for Dumaguete trucking services that can offer flexible delivery services, Transportify, a local forwarder available in many areas in the Philippines, is the way to go. We work with professional and reliable drivers in Dumaguete who can provide you with the best trucking services in the area. Whether you need your products delivered to your customers on time or you need to transport large and heavy items, our Dumaguete trucking services can help you get the job done. We also have a wide range of trucks available for different types of deliveries.
| | | |
| --- | --- | --- |
| | or | |
Frequently Asked Questions:
What is the difference between full truckload and partial load service?
🚛 Full truckload services are when the entire truck is used to transport goods for a single customer. Partial load services are when multiple customers share the same truck to transport their goods. Both have their own advantages and disadvantages that should be considered before choosing one. For businesses in Dumaguete, full truckload services may be the better option for businesses that need to transport a larger volume of cargo. On the other hand, for businesses that only need to transport specific cargo like boxes or bags, partial load service can be the most cost-effective option.
What businesses can use Dumaguete trucking services?
🚛 Dumaguete trucking services can be used by a variety of businesses. Some examples include distribution companies that need to move goods from one location to another, retailers that need to ship orders to customers, and BPO companies that need to move internal assets (equipment) to and from employees. Basically, any business that needs to move goods from one place to another can use Dumaguete trucking services.