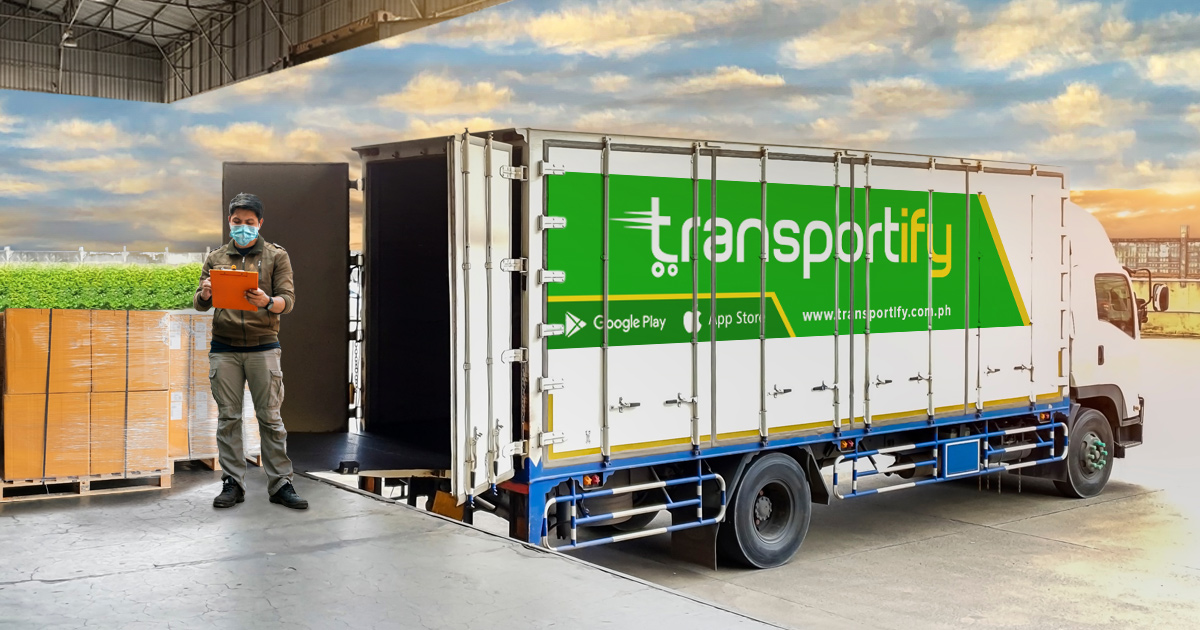 In the Philippines, trucking and logistics operations can be a tough task to deal with especially during times where consumer demand is at its peak. This usually happens during the last quarter of the year when many consumers want to purchase a lot of products in time for the holiday season. When this happens, a business would be busy trying to fulfill all of its logistics requirements. Thus, at times like these, a truck logistics company for local shipment is necessary to be able to keep the delivery operations running smoothly.
Historically speaking, the last quarter of the year is a time of increased economic growth. It is during these months that many companies produce or sell a lot of products, from food items to electronics, in order to meet the large market demand. One of the main drivers for this behavior is the Christmas season which encourages people to give gifts to family and friends. 
According to a report from the Philippine Statistics Authority (PSA), food and beverage account for the largest budget allocation in a typical household. This does not come as a surprise because food and beverage are considered essential items. However, during the 4th quarter of the year, the amount spent on food and beverages increases. This is because many families hold parties or reunions at this time which translates to more delivery operations for companies in this industry such as fast-moving consumer goods (FMCG) and restaurants. 
In the same report from PSA, there is also an increase in purchases among the "non-essential items" like electronics and clothing during the months of October, November, and December. This is expected because many people are driven by the tradition of gift-giving during this time of the year. As a result, there is also an increase in demand for electronic products like computers and cellphones, apparel items, and even home appliances and furniture. 
With this said, many companies across a wide range of industries will see an increase in consumer demand during the fourth quarter of the year.  An increase in demand means more delivery operations, either from the warehouse to a distribution center or from a store straight to the home of the consumer. It could be the case that the in-house delivery fleet of the company may not be enough and must resort to a third-party logistics company.
In order to face these delivery challenges, a third-party truck logistics company for local shipment is needed. Transportify is one such delivery company that can provide logistics services on-demand. In the section below, we will learn more about the benefits of using a truck logistics company like Transportify for your delivery needs especially during the busy months of the year.
The table below shows the different vehicle types that are available in the Transportify app.
Vehicle Type
Dimensions/
Weight Limits
Base Price
(Metro Manila)
Base Price
(Outside Metro Manila)
Base Price
(Visayas/Mindanao)
Wing Van 
32 to 40 x 7.8 x 7.8 ft
12000kg to 28000kg
7500 PHP
6500 PHP
6500 PHP
6w Fwd Truck
18 x 6 x 7 ft
7000kg
4850 PHP
4850 PHP
4850 PHP
Closed Van
10 to 14 x 6 x 6 ft
2000kg to 4000kg
1800 PHP
1450 PHP
1450 PHP
Open Truck
10 to 21 x 6 ft x open
2000kg and 7000kg
2300 PHP
1950 PHP
N/A
Mini Dump Truck
10 x 6 ft x open
2000kg
1500 PHP
1200 PHP
N/A
L300/Van
8 x 4.5 x 4.5 ft
1000kg
430 PHP
330 PHP
310 PHP
Small Pickup
5 x 5 ft x open
1000kg
310 PHP
250 PHP
220 PHP
Light Van
5.5 x 3.8 x 3.8 ft
600kg
250 PHP
192 PHP
225 PHP
MPV/SUV
5 x 3.2 x 2.8 ft
200kg
160 PHP
130 PHP
140 PHP
Sedan
3.5 x 2 x 2.5 ft
200kg
140 PHP
110 PHP
120 PHP
Why Use a Truck Logistics Company for Local Shipment?
Just like in any business decision, choosing the right solution to address a problem needs meticulous planning and discussion. In the section below, we have outlined the advantages of using Transportify as your truck logistics company for local shipment:
SEE ALSO
Affordable logistics solution
Many businesses are looking at affordable and cost-effective solutions to address a need. And while some needs can be solved by dedicating an in-house team to address the concern, there are other situations wherein it is better to outsource the solution. In the case of logistics operations, the preferred solution by most executives is to outsource it to a third-party truck logistics company like Transportify that is capable of local shipment operations.
One approach in trying to solve the problem of too many delivery operations is to procure more vehicles. However, such a solution is quite expensive to the company, because the cost of a delivery truck is quite high. Furthermore, it will put the company in a position to deal with unwanted and costly problems in the future such as vehicle maintenance and breakdown issues.
But if a company chooses to use a third-party logistics provider like Transportify, there is no need to worry about procuring multiple delivery trucks and facing vehicle breakdown issues. In itself, this already provides huge savings to the company. On top of that, because Transportify is highly customizable, you only need to pay for the delivery services that you select. The rates for each vehicle type of Transportify is also very competitive in the market. This is one of the reasons why many companies and individual clients book Transportify for their delivery needs all over Luzon and Cebu.
Flexibility in the delivery service
The ability to adjust quickly to the market demand is important for any business. This enables the company to handle situations effectively and create sound business decisions. However, not all operations in the company can be flexible almost immediately. If a company relies on its in-house fleet of delivery trucks for logistics operations, there will be occasions when there are too many delivery requirements and too few trucks. There will also be delivery operations out of reach because the company lacks the necessary vehicle type. In these cases, it is important to use a truck logistics company for local shipments like Transportify.
Transportify has a wide range of vehicle types that can accommodate almost any type of logistics needs. It has vehicles for small-scale deliveries such as the sedan and the L300 van. For bigger and heavier deliveries, Transportify has large trucks like the closed van, 6w forward, and 10 wheeler wing van. This wide range of vehicle types enables companies to fulfill each step in the logistics process, from the first mile up to last-mile logistics.
This on-demand truck logistics company for local shipment can also accommodate deliveries at any time and from anywhere in Luzon and Cebu. This is a key feature that companies must have in order to adjust immediately to the rise and fall of consumer demand. This also means that a company can just use Transportify whenever it is needed. There are no overhead costs or monthly subscription fees when using the app.
Transportify can also fulfill interisland deliveries. For a company needing to deliver in bulk to the different cities of the Philippines, roro shipping operations are necessary. With Transportify, businesses can move goods from Luzon and Cebu to the Visayas and Mindanao area at any time. There is no need to use your own trucks to move goods from Manila to Iloilo City. By using this truck logistics company for local shipment, businesses have access to L300 vans, closed vans, 6 wheeler trucks, and 10 wheeler wing vans for interisland delivery operations.
| | | |
| --- | --- | --- |
| | or | |
Frequently Asked Questions:
What truck logistics company can I use for on-demand deliveries?
? In the Philippines, there are many logistics companies that can cater to on-demand deliveries. Borzo (formerly MrSpeedy) is known for its motorbike delivery services. Happy Move is another logistics app that offers motorbikes as well as light trucks for small-scale delivery operations. However, for larger and bulkier deliveries, Transportify is the solution. It has a wide range of vehicles from sedans to 10 wheeler wing vans that can accommodate both small and large-scale deliveries.
Why are local shipment operations difficult in the Philippines?
? Because of the archipelagic nature of the Philippines, local shipment operations are quite difficult to fulfill. There are many cases wherein a company would have to deliver goods to a different island. This requires RORO (roll-on roll-off) shipping operations which is not a common service offering among on-demand logistics companies. Fortunately, Transportify has the logistics solution to this. It has on-demand interisland deliveries from Luzon and Cebu that can reach cities in the Visayas and Mindanao area.