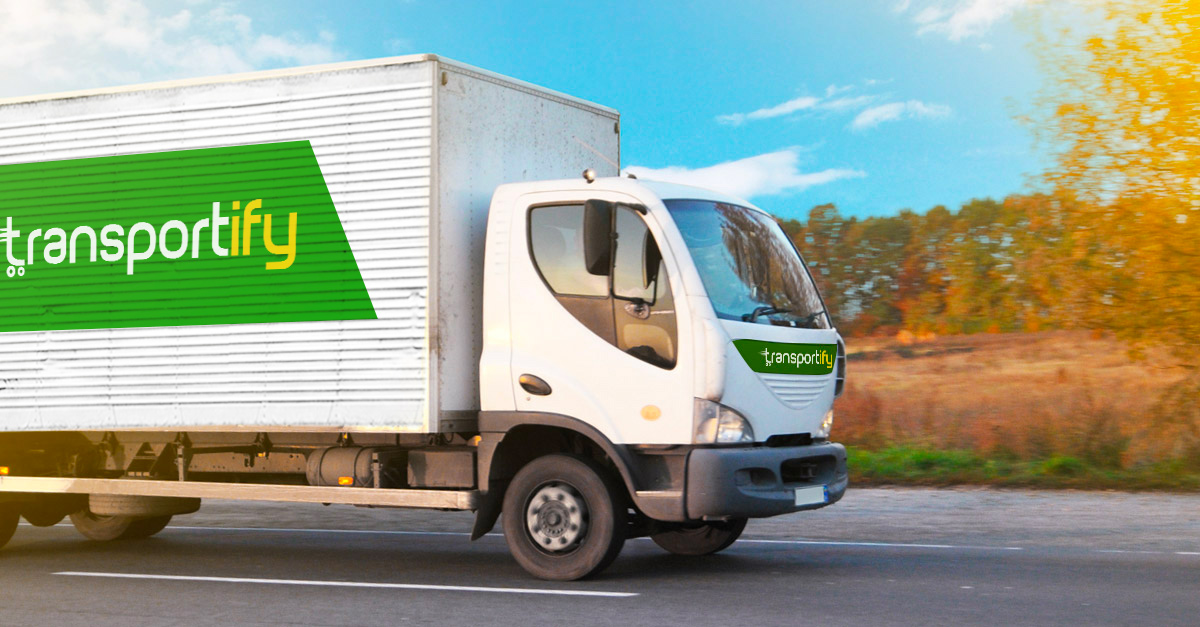 LTL is a term used to describe "Less Than Truckload," which is a phrase we can connect with freight forwarders when moving goods that are too big to be sent by regular parcel shipping. LTL is an excellent logistics choice if you don't have enough product to fill a truck or can't afford to send one out on your own.
In such a scenario, it's preferable to work with a trucking firm that can transport your goods and other freight to lower the cost. There are benefits and drawbacks to this sort of truck freight delivery, which we'll discuss in detail. However, the biggest advantage of LTL is that it is a greener way to transport goods. Let's have a look.
How Do LTL Trucking Companies Make Deliveries Sustainable?
LTL trucking companies have capitalized on a tremendous and wasteful gap in the market, providing solutions to those who need to make awkward deliveries (awkward being too heavy for parcel delivery, and too few to fill a truck).
This has enabled multiple companies to band together and fill a truck with their products for delivery. Let's say, for example, that five LTL trucking companies are contributing their goods to one specific LTL freight truck. This results in 4 fewer vehicles being on the road, thus fewer emissions. It's a victory for our environment and a significant cost-saving solution (which we will get to) for the companies involved.
1Optimized Route-Management For Reduced Fuel Consumption
As third-party LTL trucking companies are required to drop multiple loads off at various destinations, it is in their interest to pick the most optimal route and order in which to do so.
Transportify uses state-of-the-art route-mapping software, which allows our drivers to receive relevant traffic and weather-related updates en route to ensure they remain on the quickest path of least resistance.
This significantly contributes to the reduction of fuel consumption—which, when combined with the fewer trucks on the road, makes LTL trucking companies' service providers a viable and environmentally-friendly freight forwarder solution.
2LTL Trucking Companies Offer Cost-Saving Solutions
LTL is the ideal solution for freight shipments that exceed 150 lbs and do not require a full truckload. This will invariably lower the company's costs, as the LTL shipping process is cheaper when multiple companies are combined in one truck.
Only paying for the weight of the load itself and the space used in the trailer is a much more economical approach to sending a large parcel with a single courier.
3Improved Security & Reduced Risk
Partial load or LTL freight is loaded onto pallets or into crates, which is ideal for protective shipments from general wear and tear that occurs through handling and contact with our delivery. In addition, LTL also minimizes the chance of loss compared to small package shipping, which is more common.
4Additional Service Options
LTL service providers tend to offer additional services that might not be available through other third-party logistics (3PL) companies. For example: at Transportify, we specialize in many logistics-related solutions, including GPS tracking, pre-delivery notifications, inside pick-up and delivery, special handling, and freeze protection (to name a few).
5LTL Freight Trucking Shipments Are Easy To Track
These types of shipments are easy to track and can simplify the planning of receipt of shipments, inventory levels, and workflows. Any reputable partial load carrier will provide real-time tracking, much like our Transportify GPS tracking system, which can be monitored through our free mobile application.
Are you interested in further exploring the partial load services of leading LTL trucking companies? Here's a brief comparison of Transportify's FTL and LTL service:

Beginning the Greener Way in Freight Forwarder
Freight forwarder plays a vital role in any company or organization, and all processes are inevitably most likely to involve logistics in their operations. The continuous consumption of resources creates an engaging environment of sustainability, hence beginning a greener way of living. LTL trucking companies are no different in participating in a green initiative. Follow the steps below to start by going green in your deliveries.
1Look for your trusted LTL trucking companies
With the advancing technology we experience now, the freight forwarder is not far behind in this change. Operations can now be done online with the help of mobile devices. It saves you time and energy by just looking for a company that is up to date with its operations to maximize the tools present. These partial load or LTL trucking companies may initially cost more. But using it efficiently can save you and the company in bulk or batch bookings.
2Planning ahead your deliveries
This can prove to be difficult for some industries, but the payoff will be beneficial not only for your organization but also for the environment. Planning your deliveries gives partial load or LTL trucking companies the way to strategically route their trucks to save time, space, and resources.
3Sustainable trucks
LTL trucking companies should be able to invest in the maintenance of their vehicles. The daily use of freight forwarders can quickly wear out the cars. A company that is mindful of its vehicle maintenance shows a lot of its efforts for sustainability. This benefits not only mother nature, but it makes sure that your deliveries are safe and secured.
4GPS Tracking
This is one of the technologies that is virtually used by everyone nowadays. GPS tracking aids in guiding the shortest route possible. It also can forecast traffic activity on the way. Companies utilizing this technology help you in deciding the date and time of your delivery.
Sustainable LTL Trucking Companies in the Philippines
A developing country like the Philippines is a perfect place to execute fresh and innovative ideas. Since 2016, Transportify has aggressively entered the freight and logistics industry by offering cutting-edge technology to make deliveries more convenient. They shook up the conventional transportation and logistics industry by making deliveries by just tapping your phone.
The freight forwarder has never been the same as Transportify. All the features mentioned above are what sets Transportify apart from its competitors. This feature continuously improves its services with the rapidly changing needs of customers.
Deciding on your choice among partial load LTL trucking companies boils down to their ability to send your deliveries on time and their impact on the community in a bigger picture. Choose a company that adapts to fast-changing trends, especially with efforts to preserve resources. Choose Transportify for your on-demand freight forwarder needs.
| | | |
| --- | --- | --- |
| | or | |
Frequently Asked Questions:
What does LTL mean?
📦 In logistics, Less Than Load (LTL) means the transportation of relatively small freight. This is a particular case in companies with varying demands. LTL is used to identify that the truck has available space. And for the car to be maximized, other companies will be utilizing the extra space to minimize costs and emissions. Transportify has a variety of vehicles to choose from to suit your needs. One common problem for LTL is to look for the company to share with. The wide range of vehicles offered by Transportify can help you decide on what car is preferred without compromising the time spent in looking for a partner.
What is a green freight forwarder?
📦 A green freight forwarder is a practice of utilizing resources and processes while minimizing resources. Logistics also plays a vital role in sustainability. They control the movements of goods and services. Thus, having a strategy in setting up the routes for the deliveries contributes to minimizing emissions and waste. A lot of companies are adapting to greener practices. And logistics is one of the new fields to be included in sustainability.