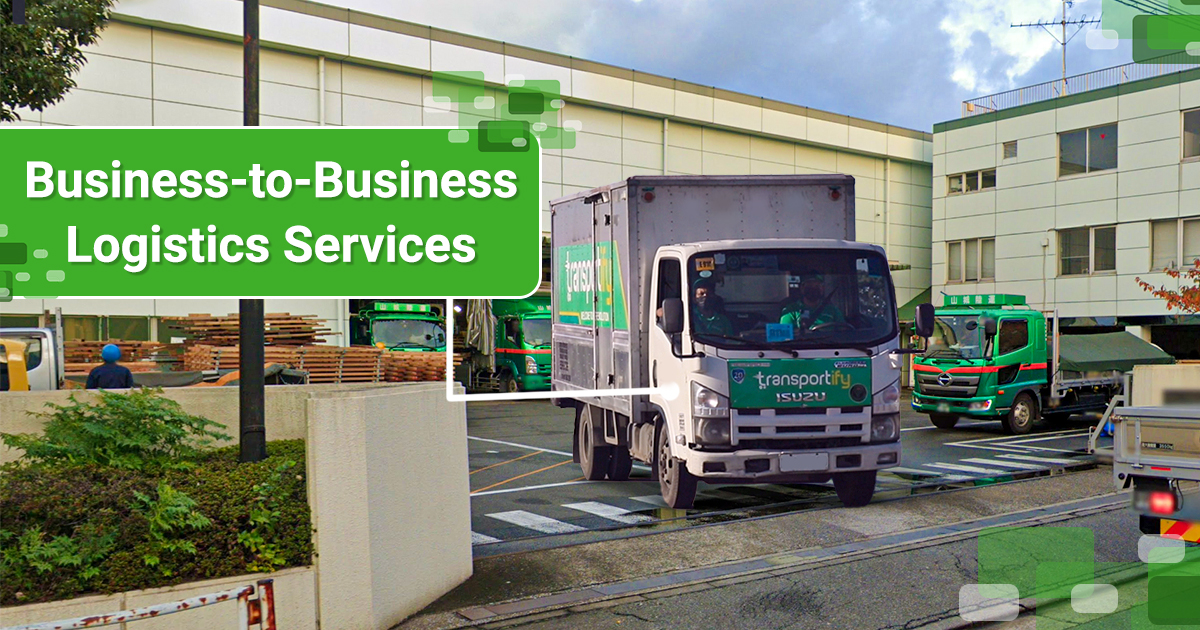 Are you seeking a trusted partner to streamline your B2B logistics operations? B2B logistics services are specialized solutions designed to enhance the transportation and management processes of other businesses. In the Philippines, B2B logistics services play a pivotal role in moving goods and products efficiently. They encompass a wide array of services, including supply chain management, inventory control, and transportation across cities and countries, with international shipping as an option.
Outsourcing B2B logistics services has proven to be a cost-effective and efficient choice for many businesses. In this article, we will delve into the advantages of outsourcing B2B logistics services, the challenges businesses face when managing them, and the solutions available.
Challenges of B2B Logistics Services
Managing B2B logistics services particularly the role of logistics in business can be complex, particularly in regions like the Philippines, where the logistics infrastructure is still evolving. Businesses often grapple with the challenges of supply chain management, inventory control, and efficient delivery.
Here are some of the most common challenges businesses face when managing B2B logistics.
Complex supply chain management
Efficiently moving goods from one location to another involves coordinating with various suppliers, vendors, and logistics providers, each with their unique regulations. This complexity can lead to communication delays, increased costs, and miscommunication issues.
Tracking and Monitoring Shipments
Tracking system for delivery in real-time is crucial to ensuring timely and safe deliveries. However, when working with multiple logistics providers and vendors, this can become a significant challenge.
Managing Multiple Partners and Vendors
Maintaining strong relationships with partners and vendors is vital for smooth B2B logistics operations. However, managing multiple communication channels with numerous stakeholders can be complicated, leading to inefficiencies and misunderstandings.
Security and Safety of Goods
Ensuring the security and safety of goods during transportation and storage is a top priority. Protecting goods from damage and loss, as well as avoiding legal and financial repercussions, is essential, particularly for cross-country transportation.
Solutions to B2B Logistics Challenges
While managing B2B logistics services can be daunting as a logistics management process of businesses, solutions are available to overcome these challenges:
Utilizing Technology
Leveraging technology, such as logistics management software, can streamline processes, track and monitor shipments, manage inventory and suppliers, and enhance overall B2B logistics services operations.
Clear Communication and Protocols
Establishing clear communication channels and protocols is crucial to mitigate challenges associated with multiple partners and vendors. Regular meetings, standard operating procedures, and alignment among stakeholders can enhance efficiency.
Quality Control and Monitoring
Implementing a robust quality control and monitoring system ensures the security and safety of products throughout their lifecycle. This involves routine audits, inspections, product testing, and security measures.
Outsourced B2B Logistics Services
For businesses struggling with B2B logistics services, outsourcing is a viable solution. Reliable third-party logistics (3PL) providers or with a 3PL management system can efficiently manage B2B logistics, ensuring safe product deliveries. They offer a wide range of services, including supply chain management, inventory control, transportation, and storage solutions. They also assist with customs clearance and compliance with relevant laws and regulations.
Outsourcing B2B logistics services offers several advantages:
Access To Specialized Expertise
3PL providers possess specialized knowledge and technology to manage complex supply chains, monitor shipments, and handle multiple partners and vendors efficiently.
Improved Scalability and Flexibility
Outsourcing provides enhanced scalability and flexibility. Businesses can adjust their B2B logistics services operations to meet changing needs without investing in additional resources.
Outsourcing B2B logistics services can lead to cost savings and increased efficiency. This is because logistics providers have the economies of scale and specialized expertise to handle logistics operations cost-effectively.
Focus on Core Competencies
Lastly, outsourcing logistics operations allows businesses to focus on their core competencies. This can lead to increased efficiency and productivity. Outsourcing logistics operations allows businesses to free up resources and focus on their core competencies, leading to increased efficiency and productivity.
Finding the Best B2B Logistics Service Company
When looking for a B2B logistics service company, it's important to ensure that the company has the experience and resources necessary to meet your needs. Here are some tips for finding a B2B logistics service provider:
Define Your Needs
Before contacting potential providers, determine what services you want from them. This will help streamline your search and make it easier to compare different companies offerings.
Research Local Providers
Research B2B logistics service providers in your area. Check out local directories or websites such as LinkedIn and Facebook to find local businesses in your industry. You can also look for B2B logistics service companies that offer services related to yours, such as delivery or warehousing.
Read Customer Reviews
Ask for references from past customers to get an unbiased opinion of the company's services. This will help you understand how reliable they are and what their customer service is like.
Consider Size and Reputation
Large companies have more resources available than smaller ones, which may make them a better choice if you need a wide range of services or complex solutions.
Review Services Offered
If you find a company that is a good fit, contact them for more information about their B2B logistics service offerings.
Enhance Your B2B Logistics Operations with Transportify B2B Logistics Services
Transportify offers B2B logistics services to enhance your supply chain and eliminate inefficiencies. Our services include customized deliveries, real-time tracking, and more. We facilitate interisland shipping across the Philippines, making us a valuable partner for businesses seeking efficient B2B logistics solutions.
Business Program
Services
Program Features
Live Support

Open 24/7

Prepay

Available

Postpay with Monthly Invoicing

Available

Destinations

A total of 16 destinations can be added in every booking

COD/POD
COD + POD
2.50% of invoice
Min of 80 PHP
(Flat Fee/Booking)
POD Only
80 PHP for ≤ 3 destinations
160 PHP for ≤ 10 destinations
200 PHP for ≤ 15 destinations
Insurance and Warranty

Up to 3 million PHP coverage from OONA Insurance

Nationwide Service Area

Available




Interisland and Same Day Trucking in Luzon, Visayas, and Mindanao

Business Web Dashboard

Team Account Management Customized Reports
SEE ALSO
We offer interisland shipping services across the Philippines. Whether you need a full-service logistics partner or just some advice, Transportify has the experience and expertise to empower businesses to optimize their B2B logistics services operations and drive success. Contact us today to learn more about how Transportify can improve your B2B logistics services.
| | | |
| --- | --- | --- |
| | or | |
Frequently Asked Questions:
Why do I need to outsource B2B logistics?
🚚 When you outsource B2B logistics, you can focus on what's important to your business. You don't have to worry about the day-to-day operations of your supply chain because we handle it for you. You also gain access to a team of experts who know how to get things done right every time.
Can I track shipments with third-party B2B logistics service?
🚚 Yes, you can. Many logistics companies are now offering tracking capabilities for their customers. You can view shipments in real time, so you know exactly where they are.