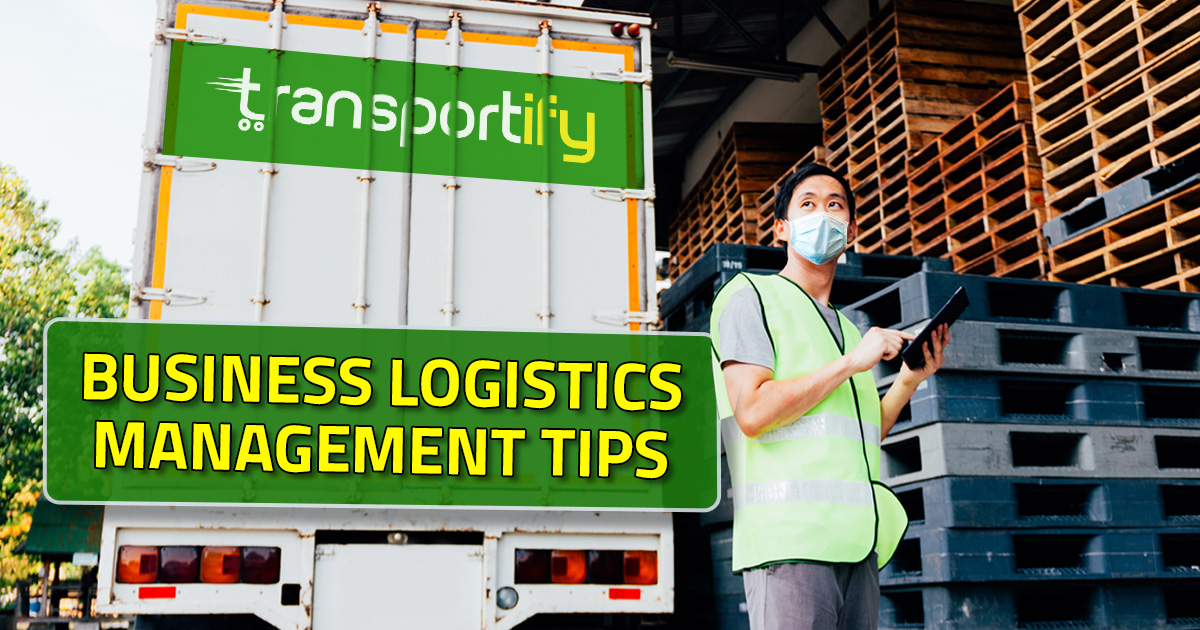 It is important to be mindful of the business logistics management process to keep your business running smoothly. Many things can go wrong if you're not keeping an eye on all aspects of the process, and these issues could lead to serious problems for any company. The first step of logistics management is making sure that there's a plan before doing anything else. This way, you know what needs to get done, and when to happen, so you don't miss deadlines or let critical items slip through the cracks.
The logistics management process is a critical component of any business, yet it often takes a backseat to other essential functions. This article will provide you with tips on managing your logistics management processes effectively for the year 2023 and beyond.
What Are Business Logistics Management Processes and What Do They Entail?
Logistics management refers to the process used by business entities to organize their procurement, production, distribution, and provision of services. It entails the procurement, assembly, production, transportation, inventory, storage, and customer service necessary to achieve its objectives.
In the business logistics management process, the individual business has to combine many things, from sourcing from suppliers to transportation services and inventory maintenance, to achieve a set goal. Logistics management is quite a broad field, and many tools can help you with this process.
What Do Business Logistics Management Processes Entail?
Logistics is one of the most important aspects of any organization. At its most basic level, a logistics management process is making sure that all items needed for business success are in place at the right time and in the right location.
A successful logistics management process relies on managing supply chains.
Suppliers provide goods to the logistics service provider, who then distributes them to their final destination. The administration is an integral part of this process because it involves planning, gathering data, monitoring inventory levels, and responding to shortages or excesses.
The Importance of Effective Business Logistics Management
There are a variety of benefits to effective logistics management. Organizations that plan for their logistics requirements are better able to react to equipment breakdown, ensuring the customer's supply is not jeopardized. These organizations also have decreased operating costs, which can help weather changes in market demand, and increased security of inventory. Make sure your business is prepared by implementing effective logistics management processes.
Business logistics management is vital for a business to succeed. With transporters and agents able to help organizations with logistics, organizations can focus on what they do best, grow accordingly and keep the business competitive.
Here are the following importance of having effective business logistics management:
Essential for businesses to thrive;
Help companies save time and money;
Increase profit margins;
Ability to meet increased customer demands and growing market trends;
And effectively manage logistics for success in the long term.
Tips for Improving Your Current Business Logistics Management Process
1Identify the logistics needs of the business
Be sure to identify your business's logistics needs so you can establish key requirements in this area. The logistics needs of your business could include how items are shipped internally or externally to customers. Proper transportation may be needed for both internal and external shipments, which means that it's essential to plan for these eventualities before they arise.
2Cross-examine available shipping companies
Check with different carriers, truckers, and shipping companies to find the best rates possible for transporting your goods to meet your deadlines. You may also consider using an outside company like Transportify to coordinate all aspects of the transport process–from the pickup to the delivery– so you don't have to worry about anything.
3Verify all the documents
When it comes time for your shipments, ensure that all documentation is correct and complete, so nothing falls through the cracks. Double-check the documents associated with your shipment so that nothing is overlooked. This should be done as early in the process as possible before any money has exchanged hands. Being proactive will ensure things go smoothly, even if you need to send a representative on-site for inspection purposes. Transportify can help provide documentation verification services through our logistics management platform, such as proof of delivery (POD) and commercial invoices for our bookers under the Corporate Account for Business program. If you need these types of services, you can check the table below for details about Transportify's business program:
Business Program
Services
Program Features
Live Support

Open 24/7

Prepay

Available

Postpay with Monthly Invoicing

Available

Destinations

A total of 16 destinations can be added in every booking

COD/POD
COD + POD
2.50% of invoice
Min of 80 PHP
(Flat Fee/Booking)
POD Only
80 PHP for ≤ 3 destinations
160 PHP for ≤ 10 destinations
200 PHP for ≤ 15 destinations
Insurance and Warranty

Up to 3 million PHP coverage from MAPFRE

Nationwide Service Area

Available




Interisland and Same Day Trucking in Luzon, Visayas, and Mindanao

Business Web Dashboard

Team Account Management Customized Reports
4Trustworthiness
You'll also want to make sure that carriers and drivers are reliable and trustworthy so they will arrive on time and at the proper destination. It's crucial to ensure that carriers and drivers arrive on time and at the proper destination and that they are trustworthy. This way, your company is safe from any possible fraud or damage.
Transportify services offer top-of-the-line customer service to make sure your shipping needs are met. The carriers and or partner drivers we choose for our customers have been vetted by us, ensuring that you're always getting a trustworthy carrier or driver every time you decide to work with us.
5Shipment tracking
Finally, you'll want to keep track of your shipments so that nothing gets lost or misplaced; this is where Transportify's web app comes in handy. When you sign up for Transportify's business logistics management services, we offer a web app with real-time tracking and alerts. This way, you can always know where your shipments are at any given point in time, whether they're on the road or already delivered to their destination.
SEE ALSO:
How Can Transportify Help With Your Logistics Management Process?
Transportify is an innovative logistics management company that provides your business with an easy-to-use interface for all of your logistics needs. We help clients manage their logistics needs through warehouses, transportation, trucking, and more. Transportify has access to third party services that will help you reach your business goals.
Transportify will give you peace of mind knowing your business can rely on our professional handling of all logistics arrangements. We provide customer service so that you will be able to feel confident in any situation. Transportify takes care of everything from scheduling appointments to booking transportation, so you don't have to worry about hidden fees or unforeseen costs. Transportify is your one-stop solution for all of your logistics needs.
If you want to improve your business logistics management process, it's essential to consider these points. The Transportify team is here for you, and we have a variety of different services that can help drive sales with less effort.
| | | |
| --- | --- | --- |
| | or | |
Frequently Asked Questions:
What challenges do companies face as they try to improve the business logistics management process?
🚚 Business logistics management encompasses systemization, engineering, and logistics best practices to optimize the network of resources deployed in a company's supply chain, from the original parts supplier to the customer. Inherently across industry sectors, logistics typically face challenges that affect companies' ability to control their inventory at each routing point in both production and distribution. When logistics processes are streamlined–providing market visibility for improved inventory visibility—performance increases significantly while internal process improvements help reduce costs.
Why is logistic management essential for my business?
🚚 Business logistics management is essential for your business as it determines how efficiently your company services its clients. Efficiency has never been more critical in the age of information overload; if you fail to manage logistics properly, your business will not survive. The first step is to assess the degree of complexity that logistics presents for your business and then create a feasibility study on what process management techniques will best assist in achieving desired objectives.
If you feel like Transportify can help with logistic management, our team would be happy to speak with you about optimizing your freight flow and streamlining systems that may affect efficiencies within logistics for 2023 and beyond.