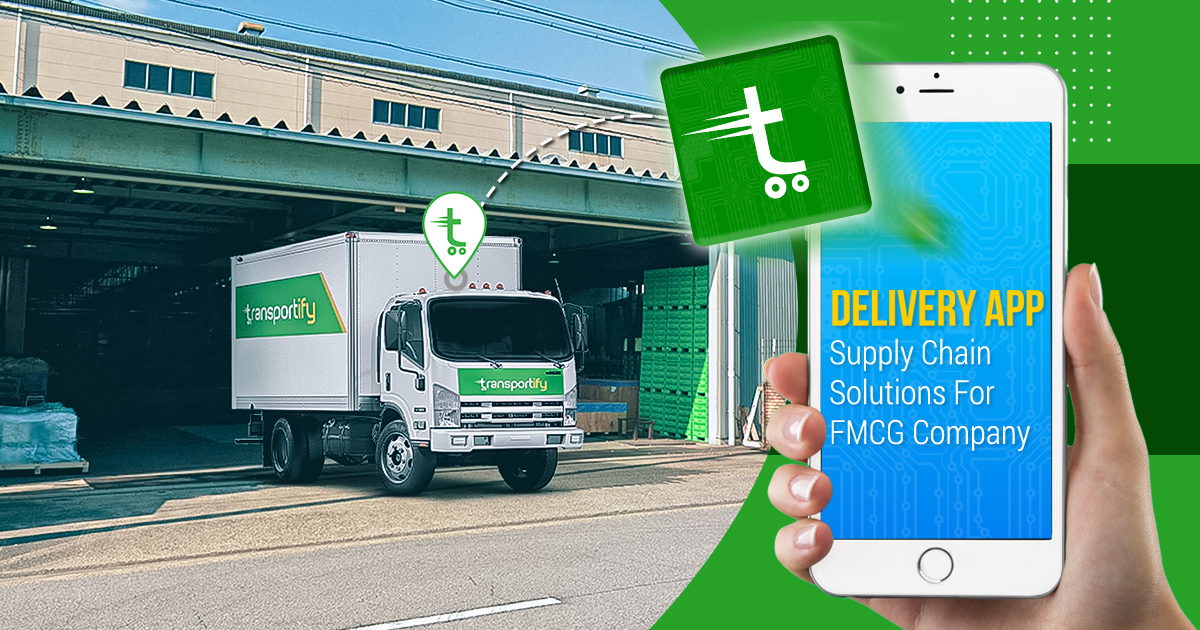 Logistics and trucking in the Philippines is a complex endeavor, given its 7,000+ islands, unpredictable weather, and fluctuating consumer demand. Fast Moving Consumer Goods (FMCG) companies require agile supply chain solutions to navigate these challenges effectively. Transportify, a delivery app, stands as a reliable partner, offering a diverse fleet of vehicles across Luzon, Cebu, and Davao. These vehicles can be booked at any time, ensuring uninterrupted logistical support and supply chain solutions for FMCG companies.
The Vital Role of FMCG Companies
An FMCG company plays a pivotal role in our daily lives, providing essential items like food, toiletries, and medication. These goods are staples, often purchased in large volumes. The average Filipino family spends around 50% of its monthly income on food. Data from statista.com shows that food is the leading household expenditure, amounting to more than 2 trillion pesos a year. The demand for FMCG products is consistently high, making robust supply chain solutions imperative for FMCG companies to meet customer needs and sustain their supply chain operations in the Philippines.
The table below shows Transportify vehicles for bulk deliveries.
Vehicle Type
Dimensions/
Weight Limits
Base Price


(Metro Manila)

Base Price


(Outside Metro Manila)

Base Price


(Visayas/Mindanao)

Wing Van 

32 to 40 x 7.8 x 7.8 ft




12000kg to 28000kg

7500 PHP

6500 PHP

6500 PHP

6w Fwd Truck

18 x 6 x 7 ft




7000kg

4850 PHP

4850 PHP

4850 PHP

Closed Van

10 to 14 x 6 x 6 ft




2000kg to 4000kg

1800 PHP

1450 PHP

1450 PHP

Open Truck

10 to 21 x 6 ft x open




2000kg and 7000kg

2300 PHP

1950 PHP

N/A

L300/Van

8 x 4.5 x 4.5 ft




1000kg

430 PHP

330 PHP

310 PHP

Small Pickup

5 x 5 ft x open




1000kg

310 PHP

250 PHP

220 PHP

Light Van

5.5 x 3.8 x 3.8 ft




600kg

250 PHP

192 PHP

225 PHP

MPV/SUV

5 x 3.2 x 2.8 ft




200kg

160 PHP

130 PHP

140 PHP

Sedan

3.5 x 2 x 2.5 ft




200kg

140 PHP

110 PHP

120 PHP
SEE ALSO
Why Choose Transportify for Your FMCG Supply Chain Solutions?
Navigating the Philippines' logistics landscape is challenging, as indicated by its 60th place ranking in the World Bank's Logistics Performance Index. Poor urban infrastructure and unpredictable weather can result in delays and additional costs for FMCG companies. Extended delivery times lead to extra overtime pay and unnecessary fuel consumption, affecting the efficiency of supply chain solutions for FMCG companies.
Oftentimes, these unwanted factors in transportation entail an additional cost for the FMCG company. Because their drives will be spending more time on the road, more overtime pay is required as compensation. Unnecessary fuel consumption as a result of prolonged stay in traffic is another cost driver. But a major problem in logistics that an FMCG company faces is delays in delivery as a result of a lack of vehicles.
In the world of FMCG, demand can be highly unpredictable, necessitating a flexible fleet of vehicles. Whether responding to sudden spikes in demand, new product launches, in-house fleet maintenance, or unforeseen breakdowns, Transportify's on-demand delivery app offers a dynamic supply chain logistics services. When your in-house fleet faces downtime, Transportify steps in to ensure business continuity for your FMCG company.
Transportify: The Ultimate Supply Chain Solution
Enter Transportify, an on-demand delivery app, which addresses the unique logistical challenges faced by FMCG companies in the Philippines. The key to its effectiveness lies in the integration of technology with transportation services, providing a seamless and dynamic supply chain solution.
Transportify offers an extensive range of services to cater to the specific needs of FMCG companies:
Variety of Vehicles
Transportify recognizes that different types of goods require different vehicles for transportation. Whether it's small appliances, cakes, or cosmetic products, sedans or MPVs (multi-purpose vehicles) are often sufficient. However, for FMCG companies transporting large volumes of items, options like 10-wheeler wing vans, closed vans, or 6-wheel forward trucks become vital. Transportify provides all these vehicle types at competitive delivery service rates, ensuring that your diverse delivery requirements are met efficiently.
Delivery to Anywhere in Luzon, Cebu, and Davao
Worried that your pickup and destination points are too distant? Transportify offers extensive coverage, serving the entire areas of Luzon, Cebu, and Davao. This means your FMCG company can efficiently manage deliveries from Batangas City to San Fernando, La Union, or from Metro Cebu to Bogo City. For understanding FMCG company with multiple warehouses and distribution centers scattered across different locations, this expansive service area is invaluable. For instance, if you have a warehouse in Subic and urgently need to replenish a distribution center in Baguio City, Transportify can seamlessly bridge the gap when your in-house fleet is unavailable.
24/7 Service Availability
In the highly dynamic world of FMCG, logistics solutions managers must be prepared to respond to ever-changing delivery schedules. Having a fleet of vehicles available around the clock is an essential requirement. With Transportify's delivery app, you can say goodbye to concerns about meeting delivery cut-off times. Companies and individual clients can book any vehicle type at any time of the day, ensuring that time-sensitive deliveries are never compromised. Furthermore, you can schedule deliveries up to two weeks in advance, providing ample flexibility to plan and executed by supply chain companies operations seamlessly. Should any issues arise during the delivery process, Transportify's dedicated 24/7 customer service personnel are readily available to assist and ensure a smooth resolution.
Transportify Business Program
For FMCG companies with consistent delivery needs, Transportify offers a specialized business program. This program can be tailored to your specific logistics requirements, providing various advantages, such as flexible payment schemes, a warranty of up to 3 million pesos for lost, damaged, and stolen goods during delivery, and an account manager to provide personalized support and address your concerns.
In conclusion, Transportify, as an on-demand delivery app, is uniquely equipped to meet the complex logistics needs of FMCG companies in the Philippines. With an expansive service area, a diverse and adaptable vehicle fleet as huge as 10 wheeler trucks, and 24/7 availability, Transportify offers a robust supply chain solution that ensures seamless and uninterrupted operations. Whether you're dealing with unforeseen challenges or seeking to optimize your supply chain for peak efficiency, Transportify stands as a dependable and innovative partner for your FMCG business. In a world where adaptability and reliability are paramount, Transportify delivers on its promise of being the ultimate supply chain solution for FMCG companies in the Philippines.
| | | |
| --- | --- | --- |
| | or | |
Frequently Asked Questions:
How can we improve supply chain solutions?
🚚 Supply chain solutions refer to the entire system of acquiring raw materials, processing them, and delivering them to various distribution channels. One way of improving the supply chain solutions is to automate where it is necessary. By doing so, we can be assured of consistency in the quality of work. Another way is to set up a demand planning scheme in order to best prepare for any contingencies in the rise and fall of consumer behavior. Lastly, constant monitoring is also needed to ensure that the supply chain system is running smoothly and without problems.
What is an FMCG Company?
🚚 FMCG companies produce items that are fast moving or consumed quickly. Compared to durable goods like cars and appliances, FMCG companies distribute items like fruits, meat, soft drinks, dairy products, toiletries, etc. These items are usually delivered in bulk from the warehouse up to a distribution point like a supermarket or grocery store. Some well known FMCG companies in the world are Procter & Gamble, Unilever, and Nestlé.
How can a delivery app make your supply chain management easier?
🚚 Delivery apps provide a brilliant solution to logistical problems by offering on demand delivery services. Gone are the days when you have to coordinate and involve many people just to secure a vehicle for delivery. Using delivery apps can eliminate long processes by providing you a tool that you can use to plan, manage and organize your bookings.  An affordable and reliable logistics company is fit to support an FMCG company because of its technology based services, wide service area, and vehicle selection.