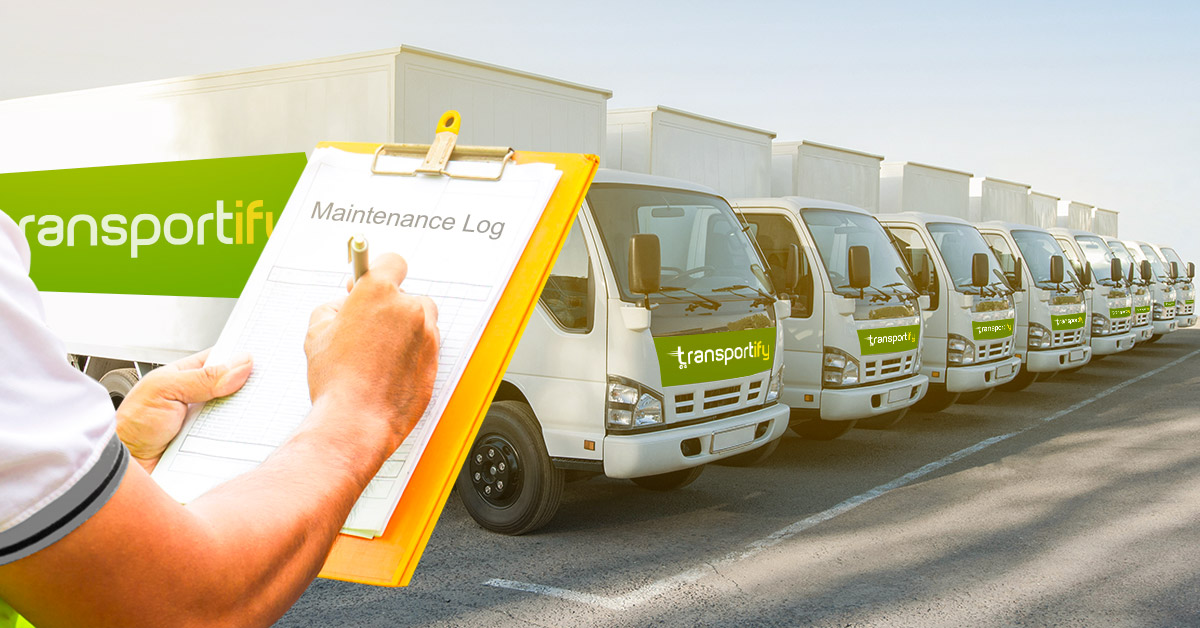 Having regular truck maintenance is vitally essential to any delivery business. Without proper preventive checks, vehicles will more likely encounter serious road problems in the future, especially during your delivery days. Truck maintenance serves as a preventive measure. No matter how well you perform behind the wheel or comply with the laws of traffic, you are not guaranteed safe unless your vehicle is in good driving condition. Vehicles that are not undergoing regular checking are more prone to excessive breakdowns and expensive repairs that will surely give you a bigger problem financially.
Good Investment For Your Delivery Business
Aside from safety precaution purposes, truck maintenance serves as a good investment for your delivery business as well. Through carrying out regular maintenance routines, a vehicular malfunction that might take place in the future will be significantly reduced.
Buying new parts for your broken truck engine is more expensive than doing a regular check to maintain the standard quality of your vehicle. Precautionary maintenance has a lower cost compared to continuous repairs.
Also, you can save yourself from the hassle it may cause you. Fixing broken parts of your vehicle takes time. It will consume days up to weeks for your truck to be fully repaired. Instead of earning profit from your delivery business, a great deal of time, effort, and money will be wasted.
Keeping your vehicle in good shape by performing regular truck maintenance will distance you from operational delays and will boost the productivity of your fleet. In like manners, you will build up the trust and reputation for your delivery business because of the excellent quality service of your adequately maintained trucks.
5 Tips on How to Properly Maintain Your Trucks
Preventive checks can be quickly done in simple ways. A driver or fleet operator should have the necessary knowledge on how to check his vehicle. Creating a list or following a routine may help you to make things easier. Here are the essential and easy tips for your truck maintenance recommended by Transportify, the best partner in the delivery business.
1Always Provide a Truck Maintenance Log
Keeping a historical record of your vehicle's condition and repair work is fundamental. Your record will serve as a to-do list to help you organize all the preventive checks and maintenance schedules accordingly. Also, your truck's historical record could help you monitor classified issues that need immediate resolution. You can easily track and identify which part could be at risk.
2Do Tests and Inspections to Prevent Failures
A regular inspection process could also help us provide a good quality delivery business. Performing simple examinations will help you recognize symptoms of the unhealthy engine. Common truck problems are excessively smoking, loss of oil pressure, or low production of power. These kinds of issues need immediate action and proper diagnostic to make the appropriate repairs.
Engine
For engines, conducting a regular compression test is a must. A compression test shows the status of your engine's valves as well as its valve seats and piston rings. It could tell you whether these parts are wearing evenly, which will provide you the engine's condition on how long it will last.
Apart from compression tests, monitoring your engine coolant, exhaust temperature, oil and boosts pressures are some routines you can't set aside. These routines will also help the engine to have an excellent running condition.
Brakes
If your truck's brake failed in the middle of the highway, a possible accident might occur, which may result in injuries, lawsuits, and vehicle damage. Prevent this by having a brake test periodically. Vehicle break's life span usually depends on your driving habit and should be regularly replaced.
Tires
Faulty tires will also affect your delivery business performance. Check the tire pressures regularly and or before a trip. Overinflated tires are more vulnerable to a blowout or premature tread wear. Tire tread wear affects the overall tire performance; it produces friction that keeps our driving safety while underinflated tires consume more fuel. Always follow the manufacturer's recommended inflation pressures.
Fuel and Storage Tank
Maintaining your fuel and storage tanks free from decay will keep your engine running. Apply your manufacturer's specifications for moisture control treatment to prevent the water from accumulating in the fuel that can cause severe damage to your engine.
Electrical Systems
The main compositions of electrical systems are motor, battery, and alternator. They are essential for an engine to start; it provides power to keep your truck running. Every electronic part of a truck should be inspected, make sure that the wires are not loose and do not show any signs of tear.
If you find any complications from the wire, immediately call for an expert to fix it. Part of a large mechanism on trucks is the electrical system so it would be advisable to address these kinds of problems as soon as possible.
Oil Change
Every engine needs fresh oil to prevent early wear down. Oil's efficiency breaks down over time, as it fails, friction on the engine will increase. It produces a high risk of severe engine failure.
Changing oil is very important and must be done regularly. It maintains the lubrication that helps to cool engine components. It also removes engine wear particles and sludge that keeps the engine at peak condition—resulting in improved gas mileage. Weak engines could increase fuel consumption; that is why it is vital to have enough clean oil in the engine.
3Avoiding Problems on the Body of  Your Truck
Corrosion and deterioration are the main reasons trucks retire earlier than any other vehicle type. Different kinds of chemicals could cause rusting. Especially if you happen to drive in different areas considering different kinds of goods will be delivered. Slow it down and extend the productivity of your vehicle by taking note of these easy steps:
Do a regular car wash – Washing your trucks every ten days will keep contaminants from consuming through the clear coat, paints, and plain metals.
Have good quality paint—most truck parts are made of metals, which weaken over time. Along with an appealing look to your truck's exterior, a well-sealed coat of paint will also help keep your truck to have a durable body.
Wash your truck immediately after the rain. It can easily corrode the chassis as rain collects pollutants and deposits them as "acid rain," which damages the protective finish.
Avoid driving into muds or big puddles on the road. They also collect contaminants, which can cause heavy corrosion not only on your truck's body but as well as on your undercarriage.
4Replacement of Parts
We can not avoid some parts to wear out over time, and it's natural. But having a worn-out part on our truck's interior could sabotage the whole operation. What we can do is to prevent this from happening by doing a part replacement.
Finding specific parts for your truck repair is not that convenient. There will be circumstances that you will need them as soon as possible but can not find one elsewhere. That is why storing parts that you usually replace or need very important. When doing this, make sure to pick items that have a lifetime warranty to avoid factory defect issues. Having an inventory may cost more in the long run, but the convenience of having them whenever you need them is priceless. Just make sure to list down what you need to prevent yourself from over-stocking or buying unnecessary items.
5Know your Trip Condition
After completing a checklist for your truck maintenance routine, you still need the most important aspect of long term care. That is knowing how much care your trucks need depending on your usage. Whether you are delivering heavy loads, having a long trip, or multiple trips daily, the way you manage your vehicle will define the exact type of maintenance you will need. You can have a conversation with your local mechanic about the best actions to maintain your truck in good shape, given the places you are driving each day.
Luckily, Transportify has partnered with established service centers, automotive repair shops, and distributors.
Your Partners in Delivery Business
Here in Transportify, aside from practical drivers benefits, we also have a list of acclaimed partners who can help you achieve an entirely conditioned fleet. These partnerships offer a great deal exclusive to our loyal Transporter only. Huge discounts and promos offered for all your vehicle needs. Strengthen not just your truck, but also your delivery business.
Here are Transportify's Choice for Your Vehicle Care:
Partnerships
Promos
Partnerships
Promos
- Free Tire Services
- Discounted Oil Change Packages
- Battery Package Deals
- Discounted Tires
- Lower Price Batteries
- Lubricant Package Deals
- Home Service Discounts

- Discounted Glass and Services
- Umbrella Freebies
- Free Home Service
- Free Delivery
- Discounted Truck Lubricants
1) Multi-grade Engine Oil

- Free Delivery
- Discounted Engine Oils
1) Fully Synthetic
2) Diesel Engine Oils
- Affordable Discounted  Tires
- Free Delivery
To provide reliable service, Transportify has partnered with Super Miler, AutoPhil Tires, and Denovo Express. They offer oil change packages, tire services, home services, and affordable products. Some of their quality products are tires, batteries, and lubricants.
For automotive glass care, Aguila Autoglass offers discounts and freebies for transporters. Quick and quality glass replacements at any of their branches.
Bringing more options, you can also purchase truck lubricants from Petron RevX Multigrade Engine oils.
For further inquiries on how to avail the discount, drivers can refer to Aguila Autoglass on the FAQ section in their Transportify Driver App.
Frequently Asked Questions:
What are the vehicle parts you should not forget in your truck maintenance routine?
🚚 All parts of your vehicle are essential and should be checked regularly for your safety. But sadly, most of the motorists or drivers often neglect preventive measures or focus only on selected parts of the vehicle.
For this reason, The Philippine National Police-Highway Patrol Group (PNP-HPG) coined a mnemonic called "BLOWBAGETS" which means Battery, Lights, Oil, Water, Brake, Air, Gas, Engine, Tire, and Self. This mnemonic device aims to remind drivers to easily remember what to check before going on a trip to lessen road safety challenges and improve preventive procedures. This is usually used during holidays where a lot of motorists or car owners are on the road traveling to provinces.
But BLOWBAGETS in driving is still advised to be practiced and apply regularly, and not just on holidays.
How will I be able to maximize my profit in a delivery business?
🚚 There are different strategies to maximize your delivery business. Drivers or operators should always have a plan for every delivery business. Here are some points you should consider in planning your trips:
Acquiring The Right Vehicle – To do delivery jobs, of course, you should first have your vehicle to use. This is the primary and most important to consider before you start your delivery business. You should select the right vehicle that is most in-demand on the platform.
Optimizing Route – Optimizing your delivery locations might be one the most effective way to earn more in your delivery business. Planning out your round trip hauls based on your area, as well as your delivery destination will help you maximize profit, utilize your vehicle efficiently, and save fuel costs as well.
Connect To More Customers – Indeed, you should have customers to serve to earn from your business. Nowadays, it is easy to look for jobs by posting ads or searching online. But it might take you a long time to have a confirmed customer. That's why the presence of a platform that can connect you to a pool of customers will be helpful.
Fortunately, Transportify offers all of these to its aspiring drivers. They accept a wide range of vehicles you can apply for and allow you to control your booking by optimizing your deliveries depending on your preference. Transportify also has a million customers which assures daily deliveries.