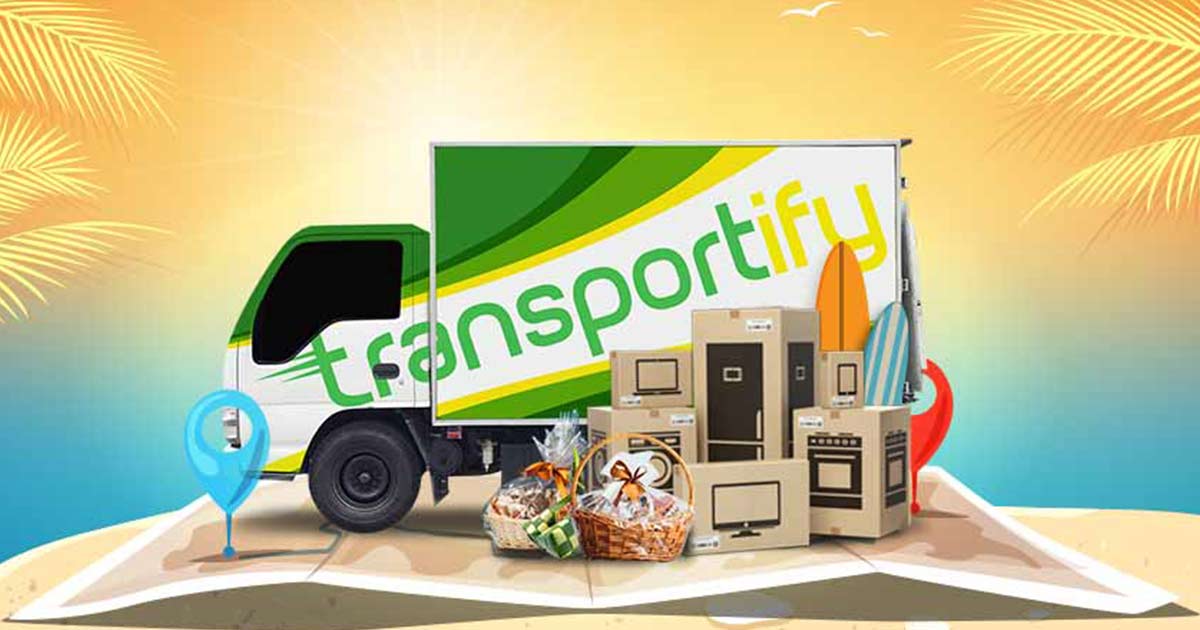 Many people benefit from the summer, but what effect does it have on your business? And is there anything that you can do to keep your business functioning without running into any problems during this season?
Summer Sales
Many e-commerce stores put on big summer sales to shift new stock, and demand for deliveries tend to increase. More and more people will be jumping online to order some new summer-wear to accommodate the higher temperatures and to keep up with the latest fashion trends. This will result in cash on delivery 3rd party logistics services in the Philippines being incredibly busy.
Logistics company and cargo forwarder in the Philippines are certainly helpful during the summer, however higher demand often results in higher prices. Here at Transportify, we take great pride in offering our services at some of the most competitive prices.
Vehicle Type
Dimensions/
Weight Limits
Base Price


(Metro Manila)

Base Price


(Outside Metro Manila)

Base Price


(Visayas/Mindanao)

Wing Van 

32 to 40 x 7.8 x 7.8 ft




12000kg to 28000kg

7500 PHP

6500 PHP

6500 PHP

6w Fwd Truck

18 x 6 x 7 ft




7000kg

4850 PHP

4850 PHP

4850 PHP
Closed Van

10 to 14 x 6 x 6 ft




2000kg to 4000kg

1800 PHP

1450 PHP

1450 PHP

Open Truck

10 to 21 x 6 ft x open




2000kg and 7000kg

2300 PHP

1950 PHP

N/A

Mini Dump Truck

10 x 6 ft x open




2000kg

1500 PHP

1200 PHP

N/A

L300/Van

8 x 4.5 x 4.5 ft




1000kg

430 PHP

330 PHP

310 PHP

Small Pickup

5 x 5 ft x open




1000kg

310 PHP

250 PHP

220 PHP

Light Van

5.5 x 3.8 x 3.8 ft




600kg

250 PHP

192 PHP

225 PHP

MPV/SUV

5 x 3.2 x 2.8 ft




200kg

160 PHP

130 PHP

140 PHP

Sedan

3.5 x 2 x 2.5 ft




200kg

140 PHP

110 PHP

120 PHP
For e-commerce stores with a massive online sale this summer, we have the infrastructure in place to deal with it. The services that Transportify logistics offers are simple and efficient. If you'd like to explore our app more, click on the button below.
The roads tend to get busier.
With more and more people flocking to Manila and other popular destinations in the Philippines, the roads tend to be busier during the summer months. This is why companies need to use the most efficient 3rd party logistics services available to them.
Transportify provides one of the most efficient logistics services in the Philippines today. This is primarily due to our dedicated customer service and state-of-the-art GPS tracking technology. Our drivers can be updated in real-time when traffic and accidents occur on the roads and re-route them to maintain efficiency when completing deliveries.
Additional benefits include being able to update your customers as and when they can expect to receive their deliveries. So, for stores and restaurants that are relying on a steady supply of goods and produce, this is something that they will be grateful for. Consistency is the key, and Transportify can provide you exactly that and many more to offer!
Perishable items and products need to be moved quickly.
Of course, the summer months in the Philippines are renowned for being incredibly hot. This means that your freight logistics provider of perishable products must be faster and should be able to keep them at a reasonable temperature. Transportify as your 3rd party logistics has a large fleet of vehicles, including closed vans. If you are due to experience an influx of orders and need assistance with making faster deliveries, then we will be able to help you with that.
Stock-up in advance.
Of course, with the spike in tourism, demand for certain items increases. In preparation for the influx of tourists. Hotels and restaurants will experience higher numbers and will need more products to accommodate this increase.
Additionally, the shipping of larger items, such as outdoor and garden furniture, also increases. So, if you are the owner of a hotel or restaurant and would like to order new furniture for delivery for the summer months, then we would advise getting these orders in as early as possible.
As a leading cargo forwarder in the Philippines, we can accommodate you with affordable and efficient freight logistics and shipping services. If you'd like to know more about how it works, then do not hesitate to contact us. We have a friendly team of advisors who will gladly assist you with your inquiry!
Tips to Find the Best Cargo Forwarder and Third-Party Logistics For Your Business
In this digital era, where everything can be bought online, 3rd party logistics, or known as 3PL, are indeed essential for many business owners. Your chosen 3rd party logistics will be responsible for handling all your product fulfillment, such as picking and shipping your product orders. Moreover, it can also bring a lot of advantages that you might probably not familiar with, but as you continue reading this article, soon you will find out.
Also, it doesn't matter if your business is just a side-hustle, and you don't have any spare time to personally delivery your customer's item. And if you're running your business full-time, or you earned 8-figure revenue who already has its warehouse – a cargo forwarder can help you serve an essential purpose for the success of your business.
What is a Third-Party Logistics (Cargo Forwarder)?
A 3rd party logistics like Transportify is a company who can responsibly handle all of your product fulfillment. It includes everything from receiving items from the suppliers (whether international or domestic), storing your products, picking and sometimes packing your items, and delivering the product to your customers.
Here are the standard and most popular services a 3rd party logistics can give to their clients:
Shipping items
Labeling items
Warehousing your products
Receiving shipments (international or domestic)
Break the larger shipments into smaller ones
Storing and inspecting your product
Mail handling and address
A staging place for product photography
Again, it may differ according to your chosen company. But most of the time, they offer the same services. Some cargo forwarder also handles your mail, and you can use the address as your online communication. Others can be able to scan your mail and forward it to you, especially if you get partnered with the best 3rd party logistics, like Transportify. Also, many 3rd party logistics have different ways to shine, such as co-working spaces but mainly for logistics only.
Usually, the usual 3PLs are following the traditional way of delivering. Many of them are still old school. They don't have websites, or most of the time, their websites are created and designed poorly. So, if your goal is to establish a brand reputation by using your 3rd party logistics, only choose the best who can pull out a modern approach when it comes to shipping and delivering.
However, there is still a cargo forwarder who chooses to live in the cave. So if you plan to build your brand reputation, only select a 3rd party logistics, like Transportify, who can satisfy your customers. Here's how:
1Do Some Research
Whether it's your first time selecting your first partner or changing providers, always choose a company with a proven success and concrete processes. Also, they should have the right resources, vehicles, and pieces of training for their personnel. Moreover, they should have the ability to adjust to your business process or system.
2Create a Partnership
Today, many 3rd party logistics requires a modern approach to communication and data sharing. Choose a cargo forwarder that you can trust, with compatible business culture and values. Moreover, both of you should have the same goal towards success, that is, to meet the expectation of your customers.
3Offer Different Range of Prices
It would be better if your chosen 3rd party logistics can offer you a wide variety of options when it comes to prices and fleets. Also, they should provide different kinds of vehicles to suit your deliveries; sometimes, other businesses have large products such as furniture, appliances, and pieces of equipment.
4Make Sure Your 3PL has a Solid Technology
Your partner should provide an advanced technology solution for your business and your customers, as well. You may not have an excellent system right now, but with the help of your 3rd party logistics, your business will continue to evolve.
Here in Transportify, they can offer a modern technological approach for shipping. You can download the mobile app, to track and trace your item, book for the deliveries anytime and anywhere. Thus, giving their customers the convenience they deserve.
Frequently Asked Questions:
Who are the leading cargo forwarders in the Philippines?
⚡ Leading traditional logistics providers that offer cargo forwarding are Yusen, Ernest, and Orient Freight. For DIY fast local freight transport, you can try booking a vehicle like four or 6-wheeler and 10-wheeler wing van using the Transportify app. Their cost is 40% lower than the market price.
How does 3rd party logistics works?
⚡ It is the outsourcing of a business' delivery requirements to a full-service logistics company. 3rd party logistics services include handling all your product's transportation, such as picking and shipping the orders. Services may vary depending on your chosen logistics provider. Pick a reliable partner to achieve operational efficiency in your distribution network.