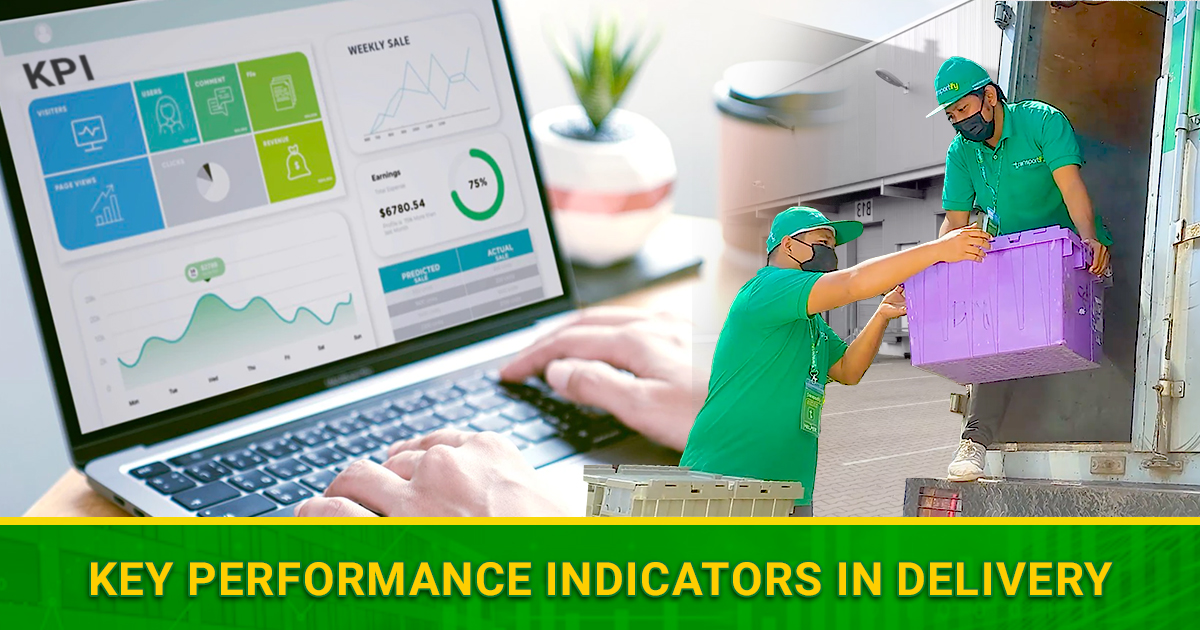 Are you looking for ways to improve your delivery performance? If so, you're not alone. Delivery performance is a key metric that logistics managers and other stakeholders must pay close attention to. Read on to know more about these metrics
It's no secret that delivery performance is a key success metric for logistics and transportation managers. After all, if your delivery trucks can't get goods to the customer on time and in perfect condition, you'll lose business fast.
In this blog post, we'll discuss some of the most important delivery performance KPIs/metrics that you should be measuring. By tracking these metrics closely, you'll be able to identify and solve delivery problems before they cause serious damage to your business.
What Do Customers Expect From Your Business?
First, let's discuss what customers expect from your delivery services. These days, customers are more demanding than ever before. They want their orders to be delivered on demand, and they don't want to pay exorbitant shipping costs.
To meet these expectations, you need to have a firm understanding of your delivery performance KPIs.
KPIs or key performance indicators are the metrics that you use to measure delivery performance. By tracking these KPIs closely, you can identify delivery problems early on and take steps to solve them.
Knowing where your business is struggling will allow you to focus your delivery improvement efforts in the right areas. As a result, you'll be able to improve delivery performance and meet customer expectations.
What Are the Delivery Performance KPI Metrics That You Should Measure?
Improving your service may require some changes to your operations. However, before you make alterations, you must identify where your delivery process falls short.
To do this, you need to measure the right delivery performance KPIs. Here are some of the most important delivery metrics that you should be tracking:
Total Number of Delivery
The number of products or services delivered within a set timeframe. This is usually monthly, quarterly, or yearly and calculated by adding together all completed deliveries in that time period. Even though metrics are easy to follow, they matter most because they're the numbers that determine how effective your entire delivery operation is. Analysts use this data to calculate the average number of deliveries, which aids in determining whether operational capacity should be increased or decreased.
On-Time Delivery
This delivery performance KPI measures how often shipments arrive on time. It's important to track this metric closely because it can greatly impact customer satisfaction. The percentage of customer orders that are delivered on time versus those that arrive late. Metrics evaluating the timeliness of delivery offer an objective way to assess the quality of the delivery service. You can improve your business by using the on-time delivery KPI to pay closer attention to when orders are delivered late. By evaluating which orders were delivered late, operations managers can quickly identify and address the source of the problem.
Order Accuracy
This metric measures how accurate orders are when they are filled by your company. Inaccuracy can lead to customer frustration and, ultimately, lost business, so it's critical to monitor this metric. POM is a system that tracks errors during the delivery process, such as when an order arrives damaged or doesn't arrive at all. An error order can occur at any point during the fulfillment process. The accuracy rate is difficult to track because it relies on employees, customers, or third-party vendors to report inaccuracies throughout the delivery process. You can stay on top of things by making it easier for all relevant parties to submit reports.
Time Needed To Complete a Delivery
The metric of time taken from pick-up to drop-off for a driver transporting an item. This indicates how quickly the drivers work and whether they use efficient routes. Using this KPI, it is an effective way of measuring both drivers and routes.
Vehicle Capacity
It's also important to measure how effectively you're using your delivery resources. This metric measures the percentage of capacity used by your delivery vehicles. If transport vehicle capacity utilization is low, your delivery vehicles aren't being used to their full potential. As a result, you're likely wasting money on delivery resources. You could lose a lot of money by not utilizing your delivery resources effectively. If your trucks are only half full, you're essentially paying for delivery resources you're not using.
By monitoring these last-mile delivery metrics, you can manage your vehicles more efficiently and use the data to determine how profitable your operations are. Availability rates are crucial for companies to monitor because they can point to inefficiencies in the loading process or truck fleet management. A high availability rate indicates that there are problems with how things are being loaded or managed, while a low or negative rate may mean that the company has too many staff members.
Average Delivery Time and Cost
The average delivery time over a period can show how well the supply chain network works and how efficient the delivered routes are. To calculate the delivery time metric, divide the total delivery time by the number of days in a given interval (day/week/month/quarter/year). A consistent number is essential. Too much variation can lead to issues that disrupt the delivery schedule. Managers can pinpoint issues by comparing averages over similar periods and determining which employees to speak with or which routes to optimize.
The average cost of a product or service is primarily contingent on three key parameters: distance traveled (mile/kilometer), type of delivery (item), and type of vehicle. By knowing these averages, companies can save money in different ways that don't affect performance; for example, they could switch to using more fuel-efficient vehicles or route optimization apps/software.
Here's how delivery route planning software works: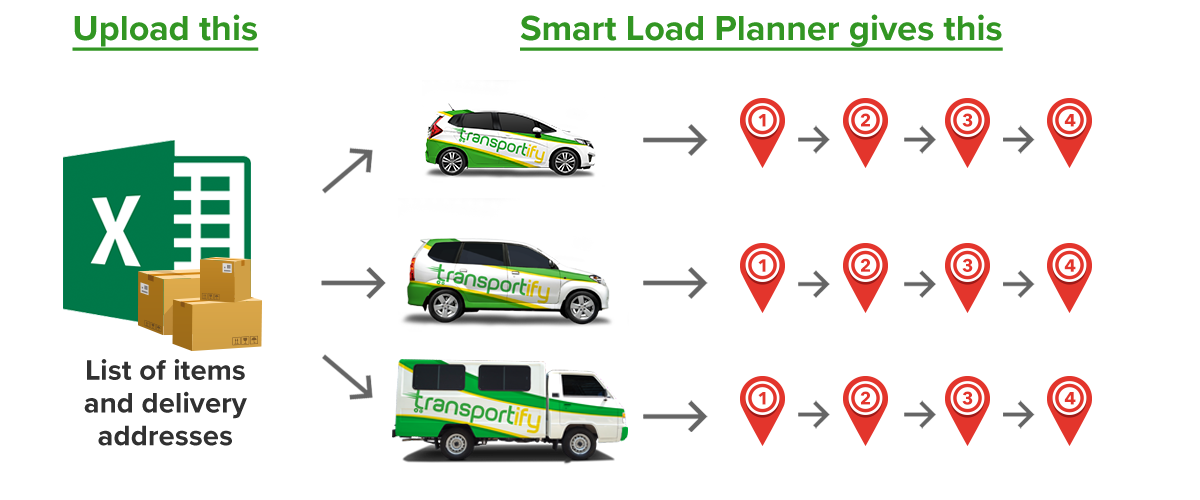 How to Apply Those KPI Metrics for Delivery Performance?
Once you've identified which delivery performance KPIs are most important for your business, it's time to start tracking them.
There are a few different ways that you can track delivery KPIs. One option is to use
delivery software for streamlined and optimized operations. This type of software automatically tracks delivery KPIs and provides data you can use to improve your delivery process.
Another option is to track delivery KPIs manually. This can be done by tracking data points such as delivery quantity, time, and cost. Once you have this data, you can improve your delivery process.
No matter which method you choose, make sure that you're tracking delivery KPIs regularly. This will allow you to see how your delivery process is performing and identify areas where improvements can be made.
Make Changes to Your Delivery Process as Needed
Once you've started tracking delivery KPIs, making changes to your delivery process as needed is important. If you're not meeting your delivery goals, your delivery process likely needs improvement.
There are a few different ways that you can improve your delivery process. One option is to consider outsourcing your delivery operations. This can be a great way to improve delivery times and reduce delivery costs.
SEE ALSO:
Benefits of Hiring a Third Party Shopping Service
Many business owners dismiss the idea of hiring a third-party delivery service because they think it's too expensive. However, there are many benefits that come with outsourcing your delivery operations.
Here are some of them:
You'll save money.
When you outsource your delivery operations, you'll only pay for the delivery services that you use. This can save you a lot of money, especially if you have a high volume of orders.
You'll improve delivery times.
Hiring a delivery service can help you improve delivery times. Most shipping companies work with trained professionals who know how to get orders delivered quickly and efficiently.
You'll get access to better delivery resources.
Shipping companies have access to a wide range of delivery resources, including trucks, planes, and boats. This can help you get your orders delivered faster and more efficiently.
You'll have more time to focus on other aspects of your business
You won't have to worry about delivery logistics when you outsource your delivery operations. This will free up your time to focus on other aspects of your business.
Improve Your Shipping Operations with Transportify
If you're looking for a way to improve your delivery operations, consider hiring a service like Transportify. We offer a wide range of delivery services, including Whole vehicle (FTL), Partial load (LTL), and Interisland shipping.
We also have a wide range of delivery vehicles, including a van, closed van truck, and FWD truck. This allows you to choose the right delivery option for your needs.
Contact us today if you're interested in learning more about our delivery services. We'll be happy to answer any questions you have.
| | | |
| --- | --- | --- |
| | or | |
Frequently Asked Questions:
🚚 What is a delivery performance KPI?
A delivery performance KPI or key performance indicator is a metric used to measure and track delivery performance. Some common KPIs include delivery time, cost, and quantity. All of them are important in determining the overall performance of your delivery process.
Is it bad to operate with a high delivery cost?
🚚 Not necessarily. A high delivery cost can be acceptable if you're able to offset it with a high delivery quantity or delivery speed. However, if your delivery cost is high and you're not offsetting it with increased delivery quantity or speed, then it's likely that your delivery process needs improvement.